There seems to be a marked increase in available RZ350s as of late, a clear sign that Spring has officially sprung. Amongst the frenzy of activity with trading, selling and buying (not to mention how hot the collector market is these days), this is a quickie smoke break from the high dollar exotica and represents something that readers want to see and can likely afford. I will warn you that time is short and bidding strong on this one, but the price remains in the reasonable range and there is still a reserve at play.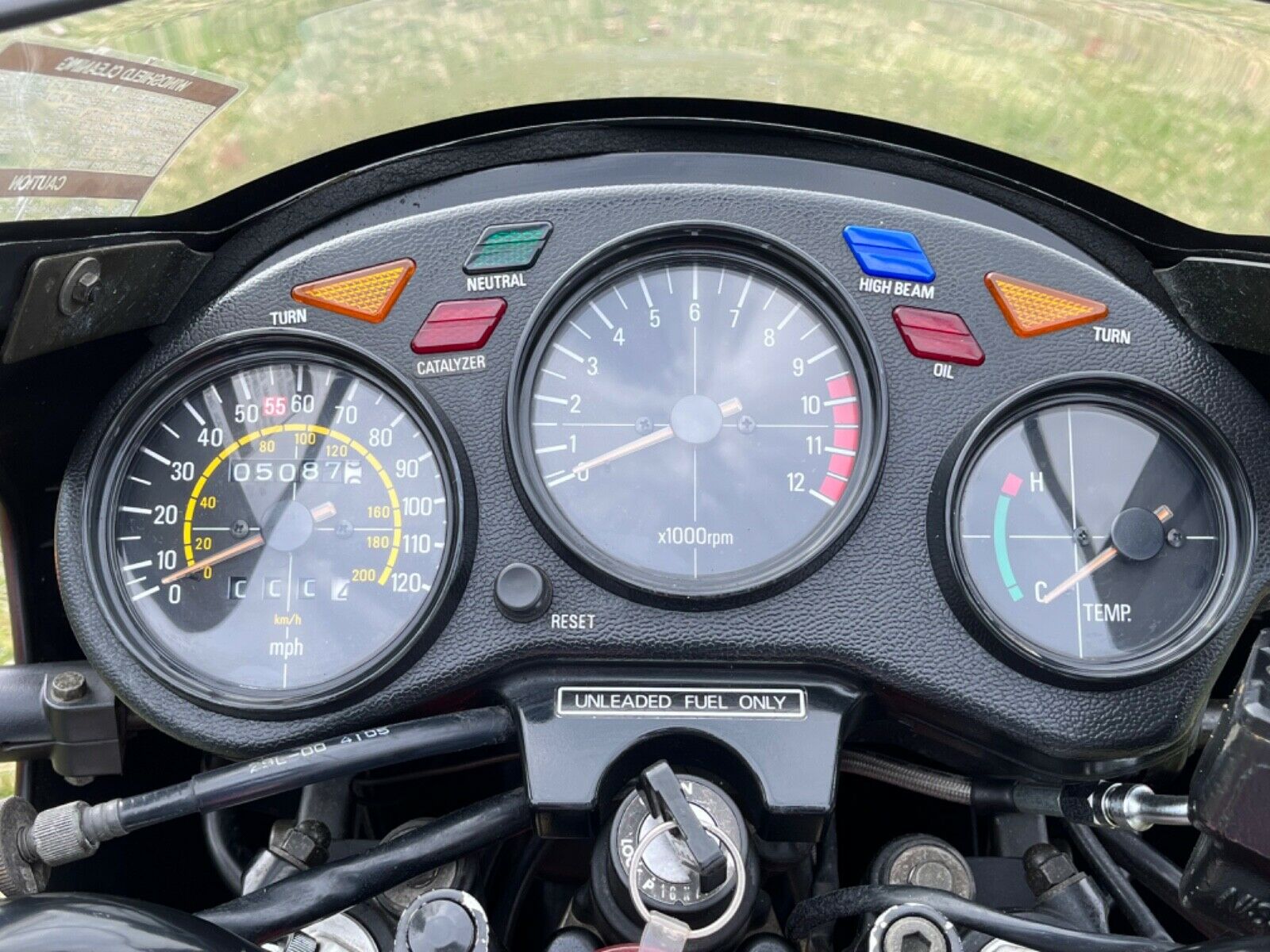 The 1985 Yamaha RZ350 differed only slightly from the 1984 model in the US. The biggest visual clue is that the Red/White bikes had King Kenny's signature on the fairing; in the inaugural year this was only available on the bumblebee-colored models. Otherwise you are looking at the same liquid cooled, parallel twin with dual carbs, reed valve induction, oil injection and the novel YPVS computer controlled exhaust port.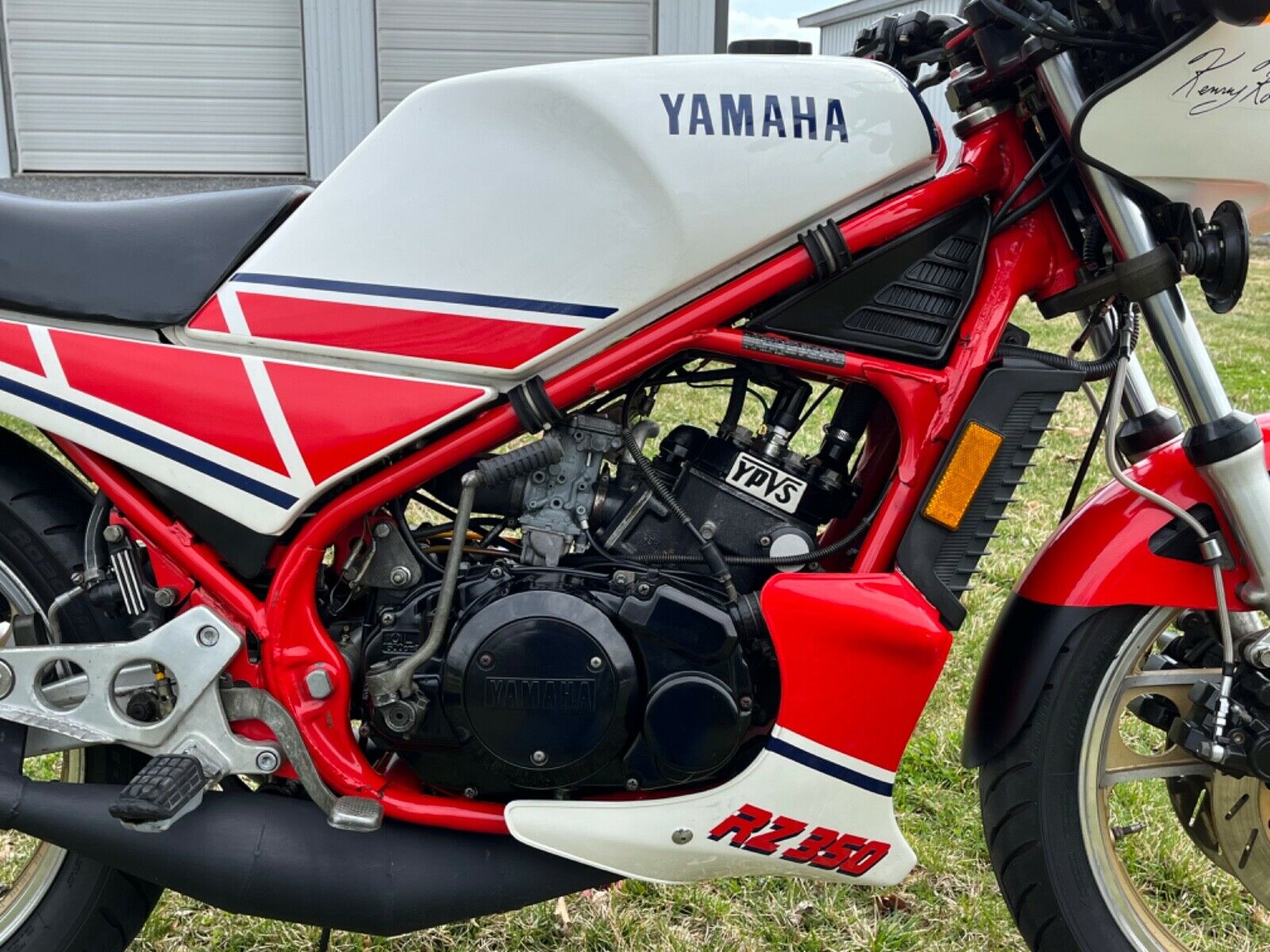 From the seller:
1985 Yamaha RZ 350 from private collection excellent condition no issues runs great sorry do not have original pipes.
Today's bike has seen some miles (but not many – only 5,000 on the clock!), and has the requisite performance upgrade of replacing the stock catalytic converter-equipped exhaust with proper expansion chambers. This is usually best accomplished with related jetting (and sometimes airbox) changes, but no background history if that was done. There is also no word on the type of expansion chambers fitted; perhaps our eagle-eyed readers can help out with that one. The bike looks undeniably clean, which is a real plus. I am somewhat perplexed by the lack of the black chrome finish on the left side of the engine, but not on the right. But this otherwise looks like something that could (and should) rattle to life in a cloud of smoke that brings smiles to all. Check out all of the details here, and Good Luck!!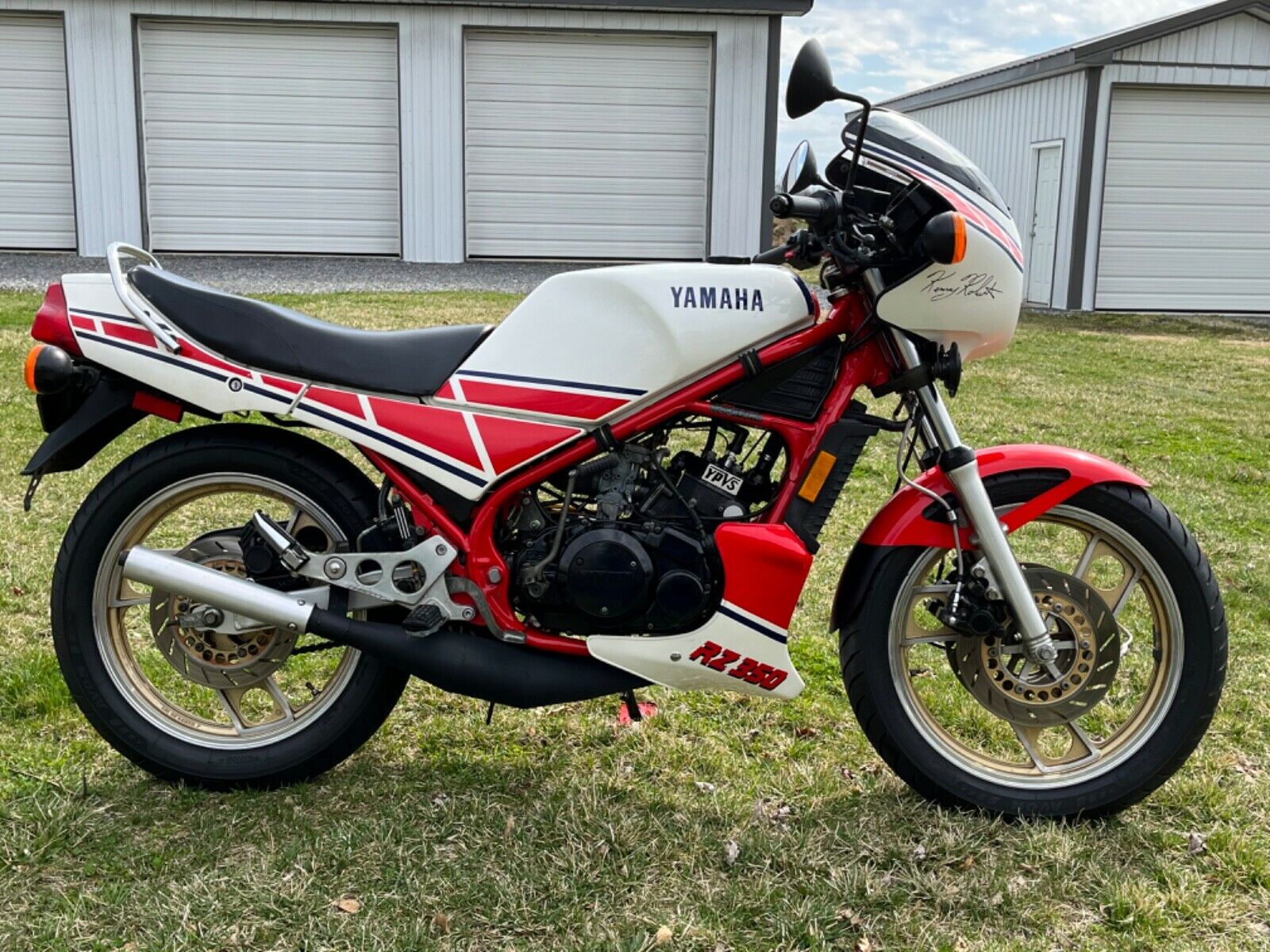 MI