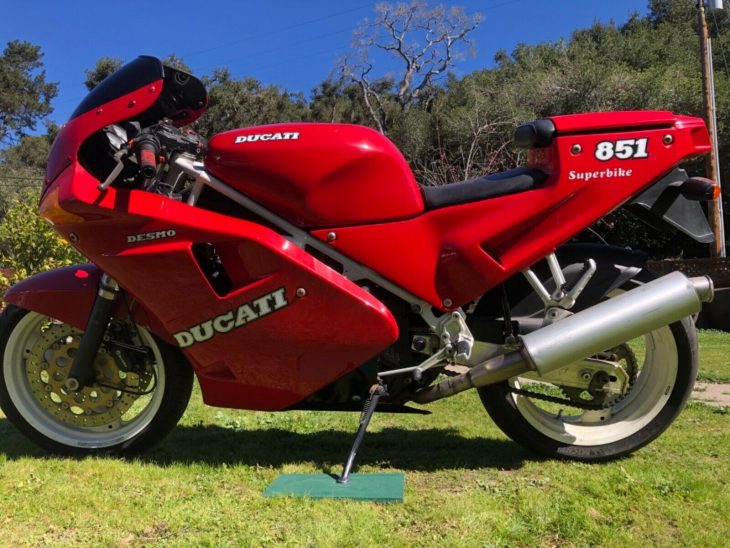 Update 4.27.2022: We last saw this 851 in May of last year and now it's back on eBay with fresh pictures as well. Current bid is $8,000 and the reserve is met. 4 days remain on the auction. Links updated. -dc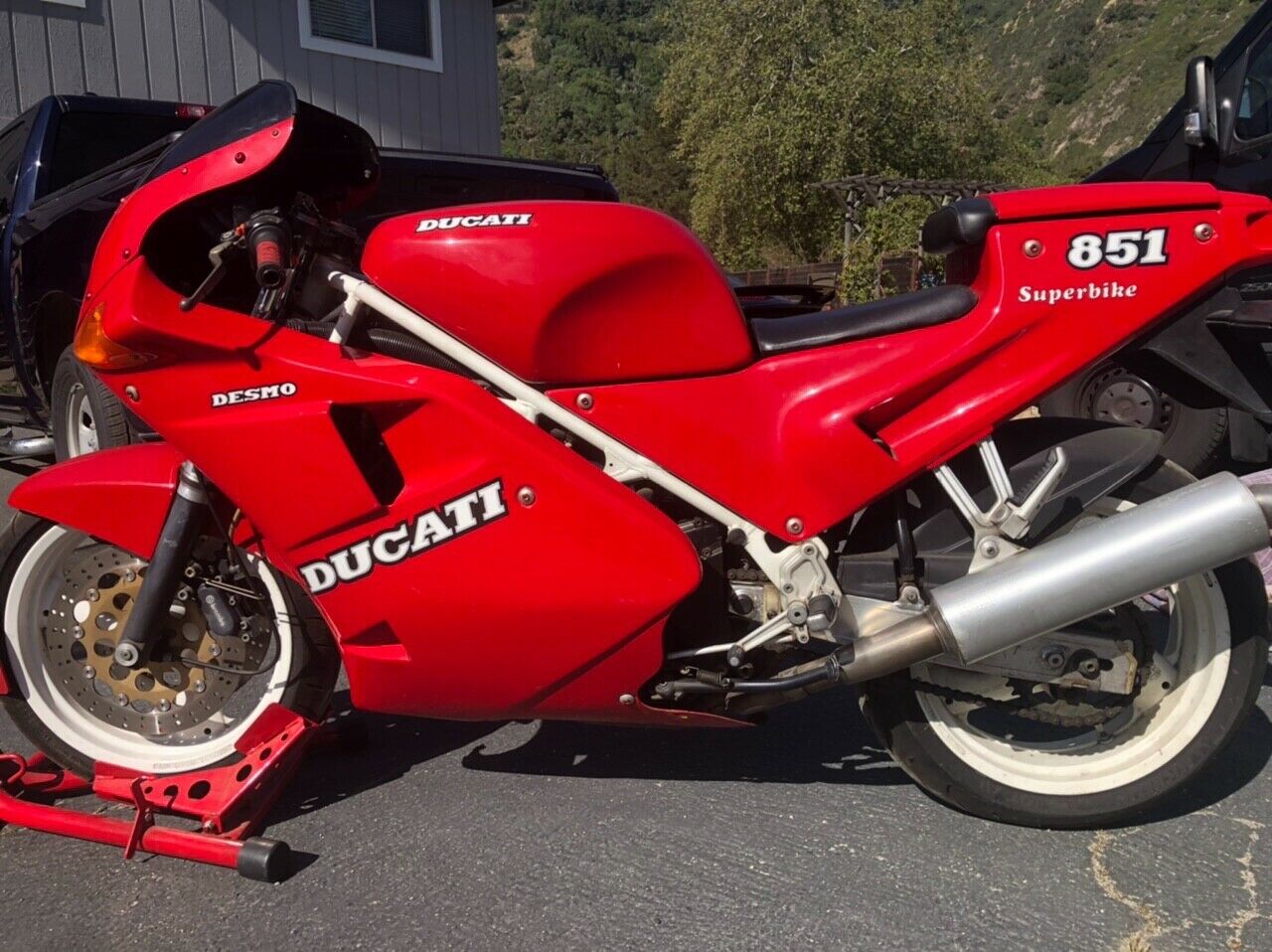 What a wild spring time we are having here at RSBFS! There appears to be a nearly inexhaustible supply of rare Ducati 851 examples in all different conditions and price points. We've posted so many of these lately that I'm tempted to cut and paste the historic details on the model from earlier posts, but I'll spare you the lazy journalism. These bikes are cool enough to talk about over and over and over again. So without furthering any ado, let's dive into this 1990 Ducati 851.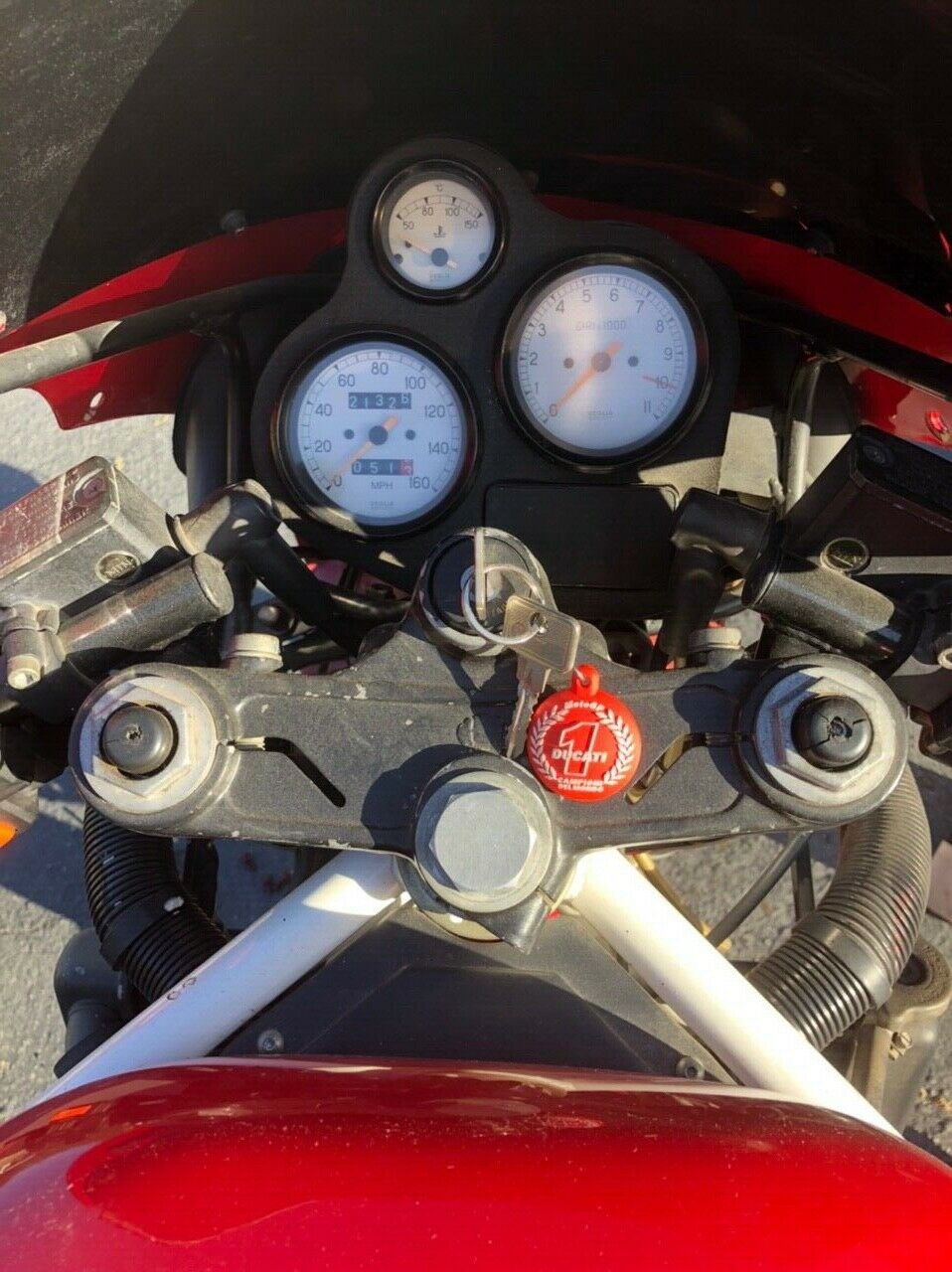 The 851 is an iconic model simply because it began the lineage of the modern day Ducati Superbike. From the early days of the singles, through the era of the bevels, right into the Pantah era, Ducatis were defined by the 2-valve desmo actuation and for being air cooled (simple and light). The 851 threw out all off that and more by plonking a unique 4-valve desmo head (based on a 1970s University thesis, and with some help from Cosworth) atop a new barrel structure that was liquid cooled, allowing for tighter tolerances and far more heat dissipation. These two elements were maximized via the use of additional new technology – fuel injection. The result was 105 HP (power increased over the years) at higher RPMs than previous models, and with a willing chassis and good aero the 851 was born. And with it, the ground work for more than a decade of dominance in WSBK.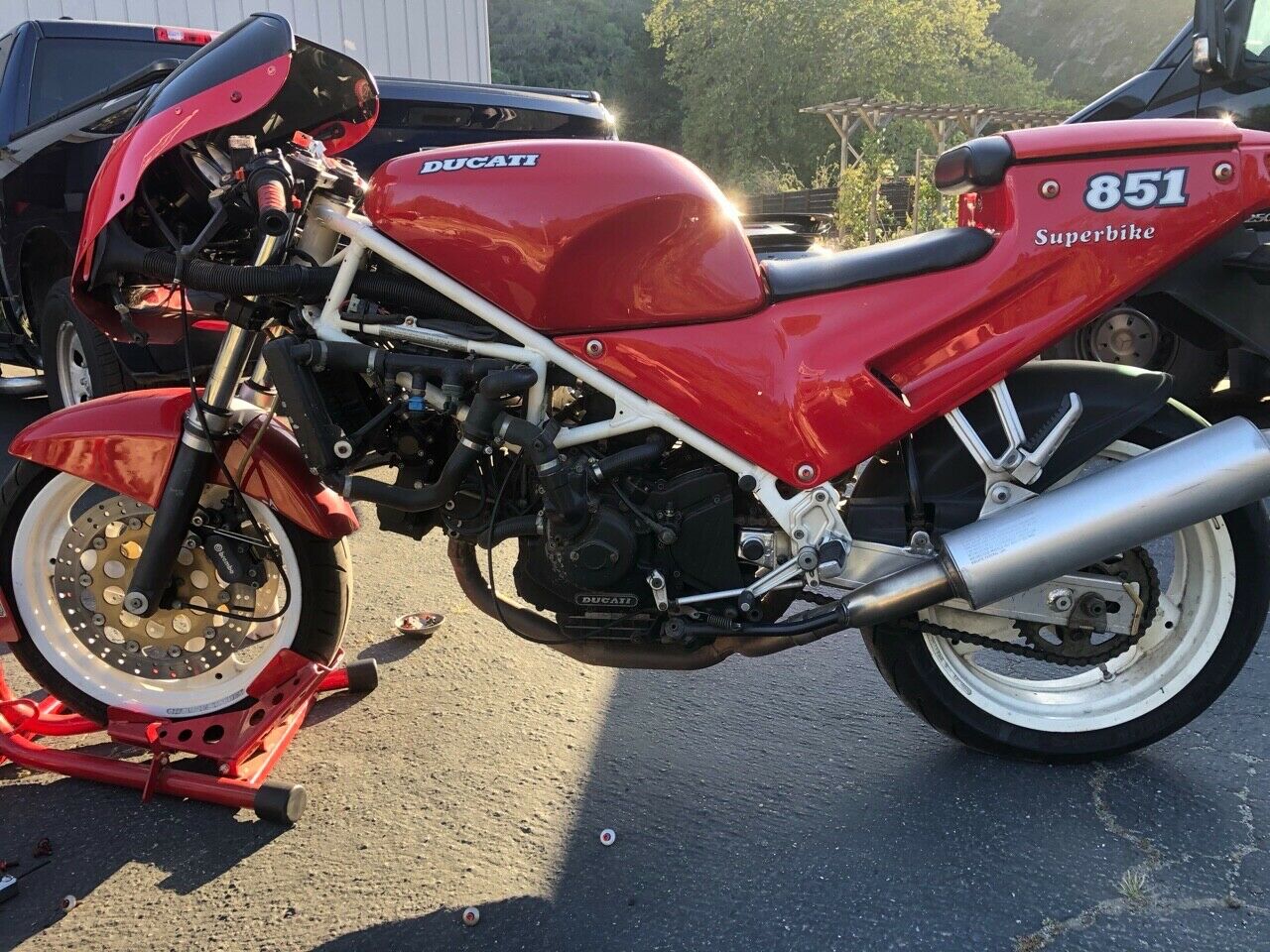 From the seller:
1990 851
Vin ZDM1HB6R2LB001226
Engine HB6L001286

Beautiful Ducati 851

Barely ridden since I got it a few years ago.
Idled often and kept on battery tender.
New battery
Fresh gas
Sorry no service history other than the gentleman I bought it from few years ago had his mechanic go through it thoroughly.
Most ducati folks like to do their own maintenance as it's fairly easy so you'd probably want to do fluids, look at belts, tires, chain.
Fires right up, idles great, drives, shifts, brakes, lights work… all good! Just went for a quick ride, love this bike but downsizing and this one needs a new home with someone to ride it more!

Only thing I notice is the rear brake light does not brighten when depressing the rear brake pedal. Probably an easy fix. The front brake lever does activate the brake light.

No mirrors on this bike but I may have an extra set from a 900ss I have. Negotiable on including these.
Bike has usual nicks and scratches, but no dents or dings on tank. Note the bottom section of one fairing has a spot that is chipped/scratched. Zoom in on the pic. Not noticeable when fairing is on bike. Bike could use a good cleaning. I've always kept indoors.

Please look at pics and examine closely. I'm happy to chat or take closer up pics of anything.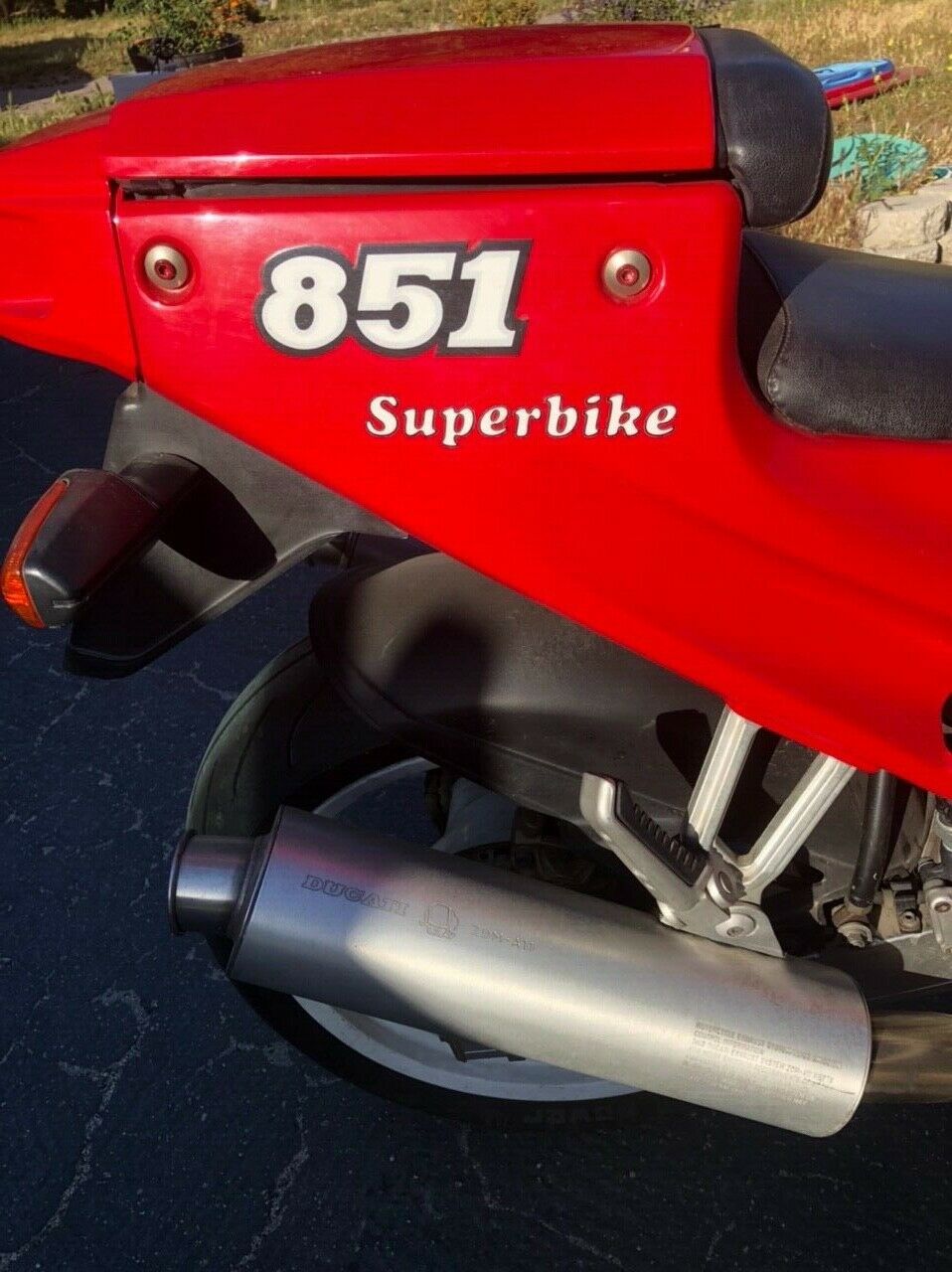 Today's model is the Strada – meaning street. This is the lowest spec of the 851 class, not to damn it with faint praise. It is simply the most comment variant, which includes a passenger pillion and associated hardware. In fact, all the 851 examples posted on RSBFS in the last month have been the Strada edition. This particular bike has higher mileage than its posted peers (21,000+ claimed), and like most 30 year old motorcycles it has experienced some mods and mishaps. On the mods front I spy a tinted windscreen and non-factory handgrips. More concerning is the lack of mirrors (and why). The rest of the bike looks presentable and the plastics appear to be in good shape, although there is some weathering of the black parts such as the forks, top clamp, and engine cases.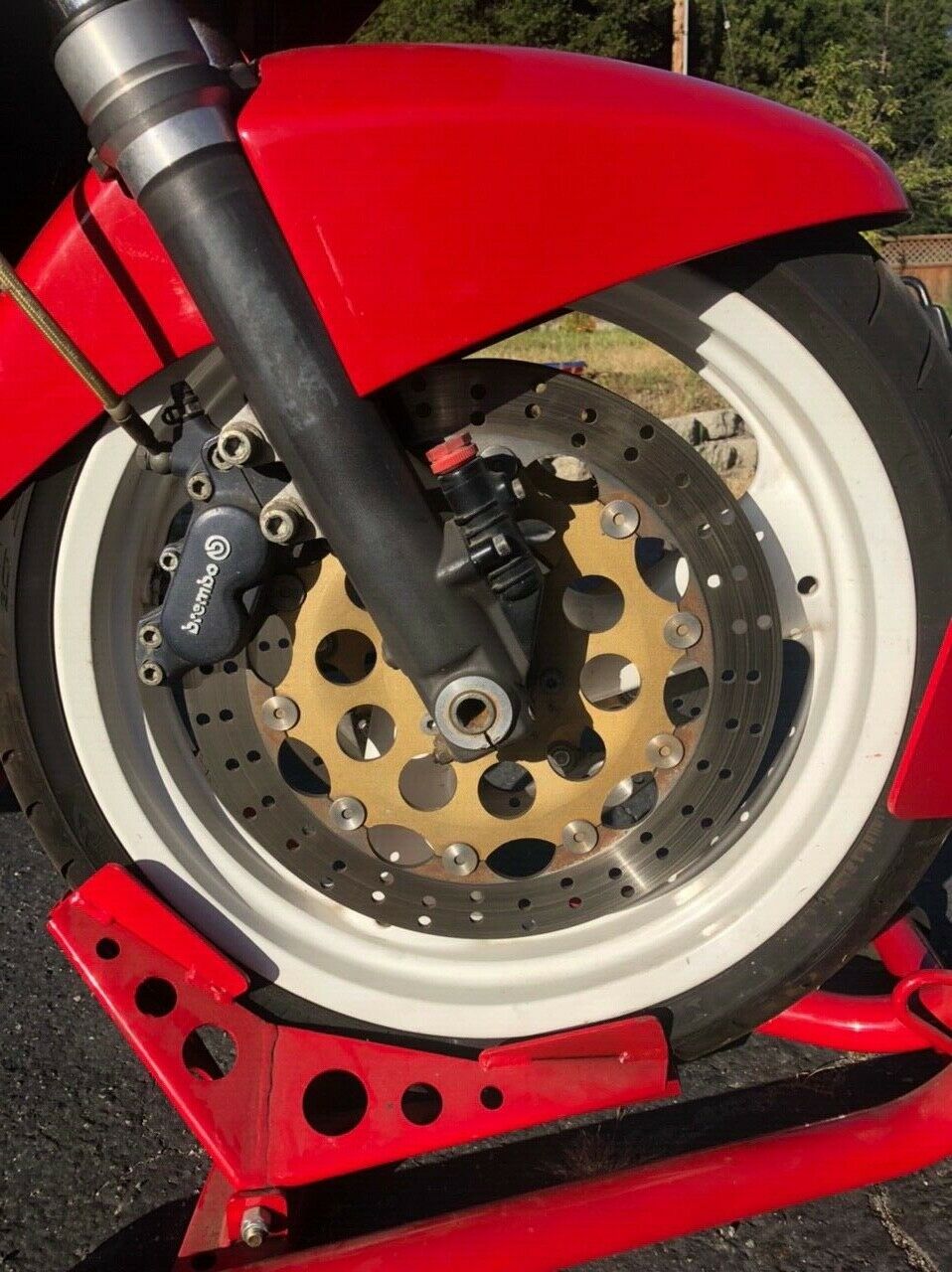 The seller notes that this bike has not been ridden much as of late, and there is a lack of service records. The oil in the sight glass does appear dark and in need of a change, but color is rarely an accurate indicator. Belts should be done as much as for time as miles, and would be high on my list of to-dos. While this is a doable chore for the home mechanic, it is a bit more involved than on your average 2-valve Ducati thanks to the extra systems in the way. Valve adjustments can also be done by the home mechanic, but you will need tools specific for retrieving and measuring the shims, as well as a way to obtain the necessary-sized shims to complete the job. This one is being offered as a Buy It Now of $12,500, with the seller open to offers. That is a strong price considering some of the others that we have seen recently, but the good news is that the healthy supply allows for some shopping around. Check out all of the details here, and Good Luck!!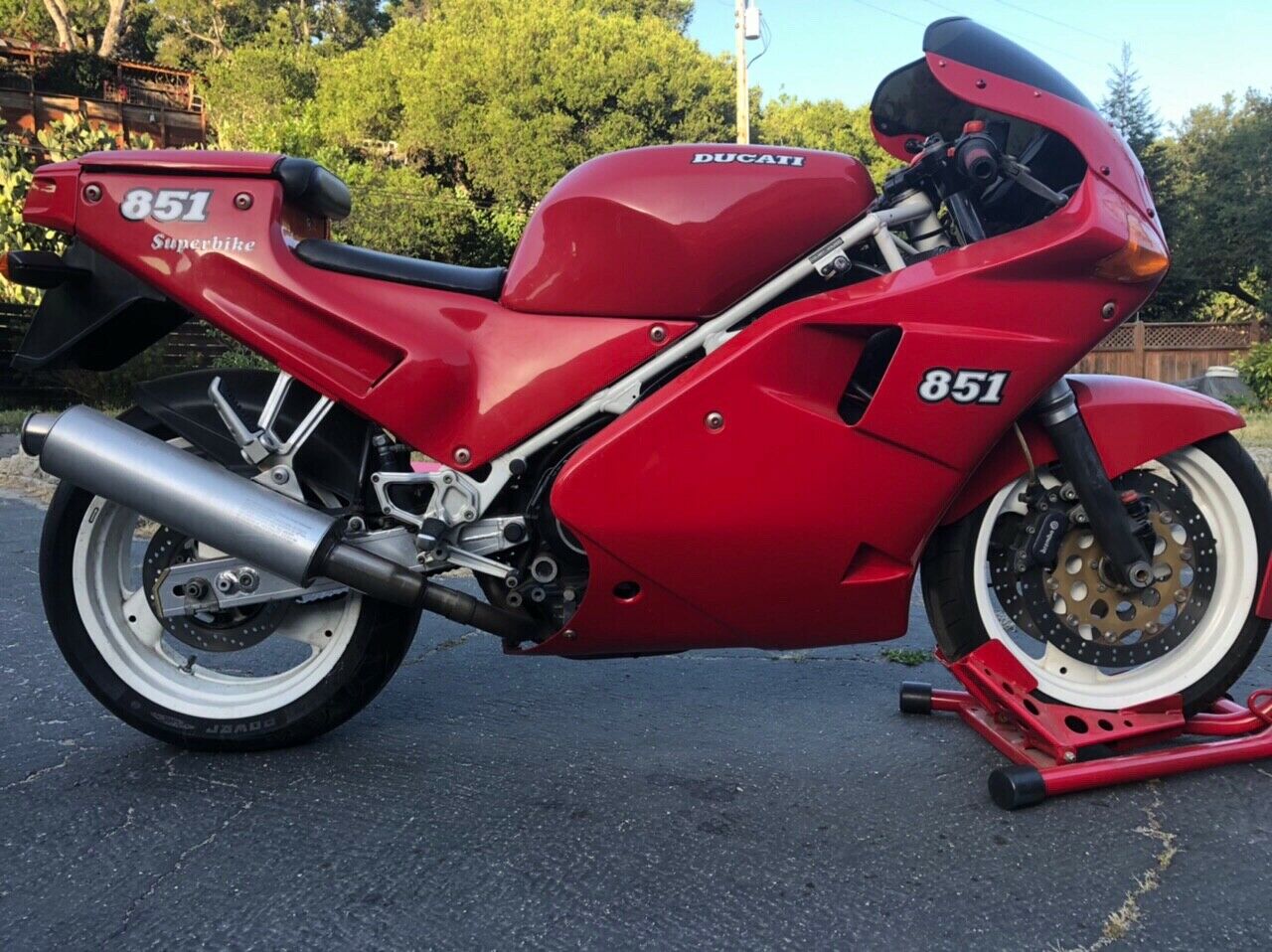 MI