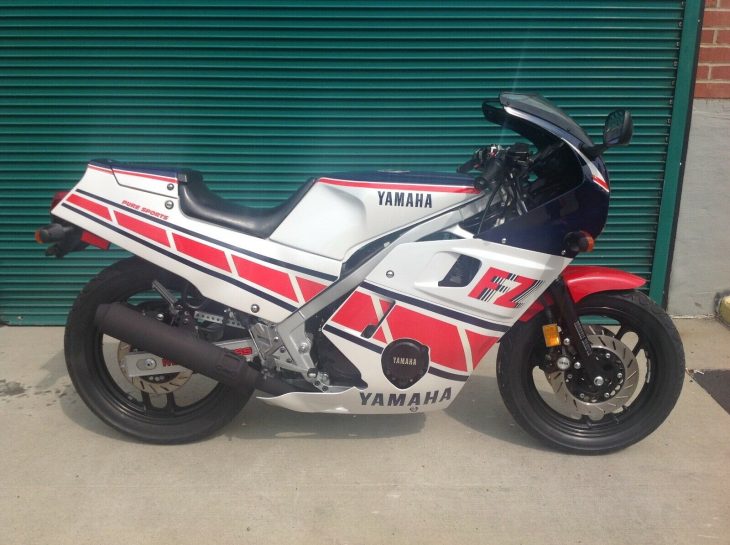 It's not every day you see a 1986 Yamaha FZ600 restored to museum quality sporting a fuel tank that has never had gas in it. There are plenty of nice ones around, but their value isn't commensurate with a full restoration, and most have been ridden enough to just be cool old-school riders. This one is the exception. It hasn't cracked 3,000 miles, and the seller completed most of a cosmetic restoration with the intention of making a time capsule.
According to the listing, most of the  bodywork is NOS, and we assume that includes the fuel tank, since its almost 2,500 doesn't jibe with the notion that it has never had gas in it. Still, you really just won't see a more perfect example of a bike from the dawn of fully-faired race replicas.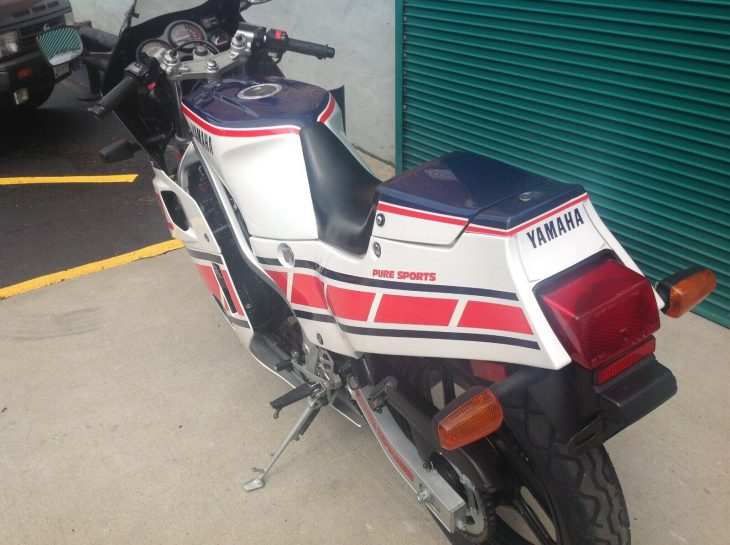 The 1986 Yamaha FZ600 was designed to tap into rising demand for 500cc GP-aping street bikes, and used a modified version of the engine from the XJ600. It was something of a parts-bin special, sharing its engine and brakes with a raft of contemporary Yamaha offerings. It was replaced in 1988 by the much better known and better-loved FZR600. But there is nothing like the original, and this bike embodies its era wonderfully.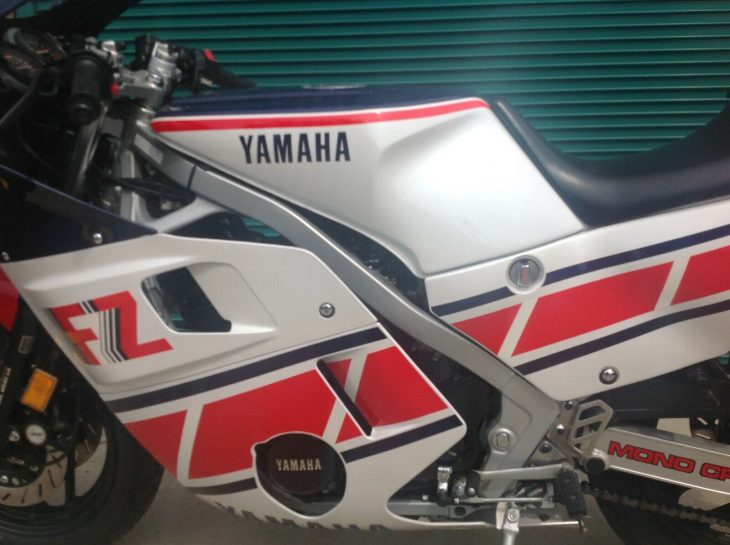 From the eBay listing:
99% perfect FZ600 museum piece. I purchased this bike about 5 years ago as a display only keeper.
The bike was in perfect running order but hasn't been started since it's minor cosmetic restoration.
If the next owner chooses to ride it, at minimum it will need a battery and gas (the tank is NOS and has never had fuel in it. Other than that it might need a carb cleaning at the most.

When I purchased the bike it was a little beat up cosmetically, nothing major just a scratch here or there. Over the last 5 years I replaced all flawed items with NOS parts including most body panels. My intention was to bring it back to showroom condition.

The FZ is 100% stock, unmolested and is a perfect as you will find, you will not be disappointed.

US sales only/ shipping is buyers responsibility/ 0 feedback bidders will be canceled unless I am assured you are serious.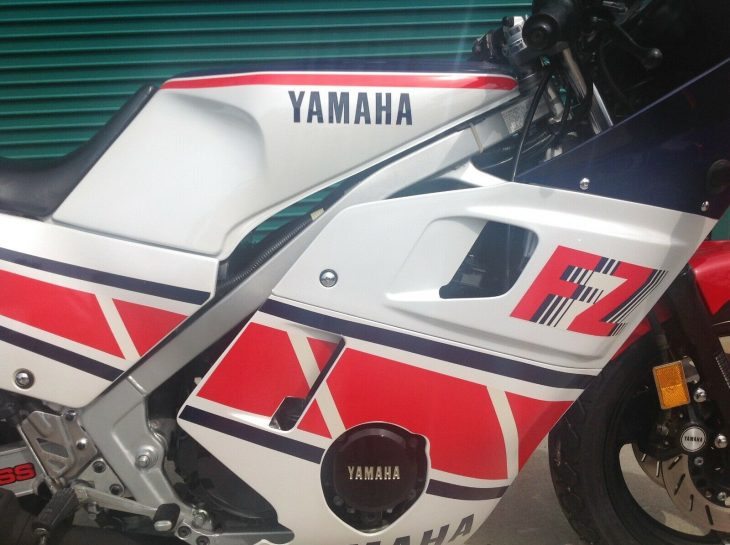 With more than five days left in the auction, bidding on this cool time capsule has yet to eclipse $3,000. If this keeps up, someone is going to snag a deal.