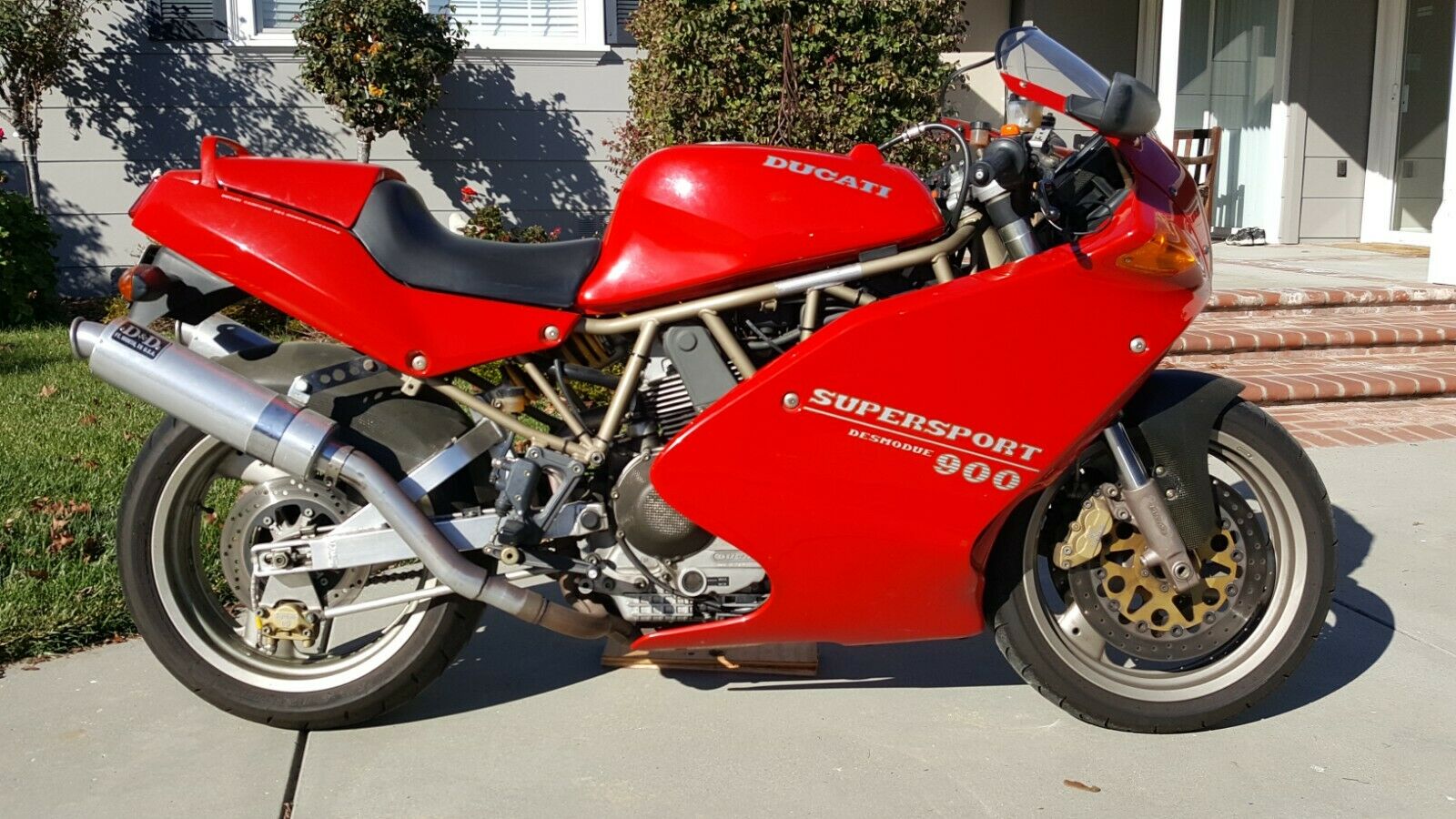 OK – so what we have here is no Superlight (reference Doug's earlier post HERE). But in nearly all respects – other than not being yellow, not being a solo tail section, and not having those nifty, crack-prone Superlight modular wheels – this is the same. Maybe even better.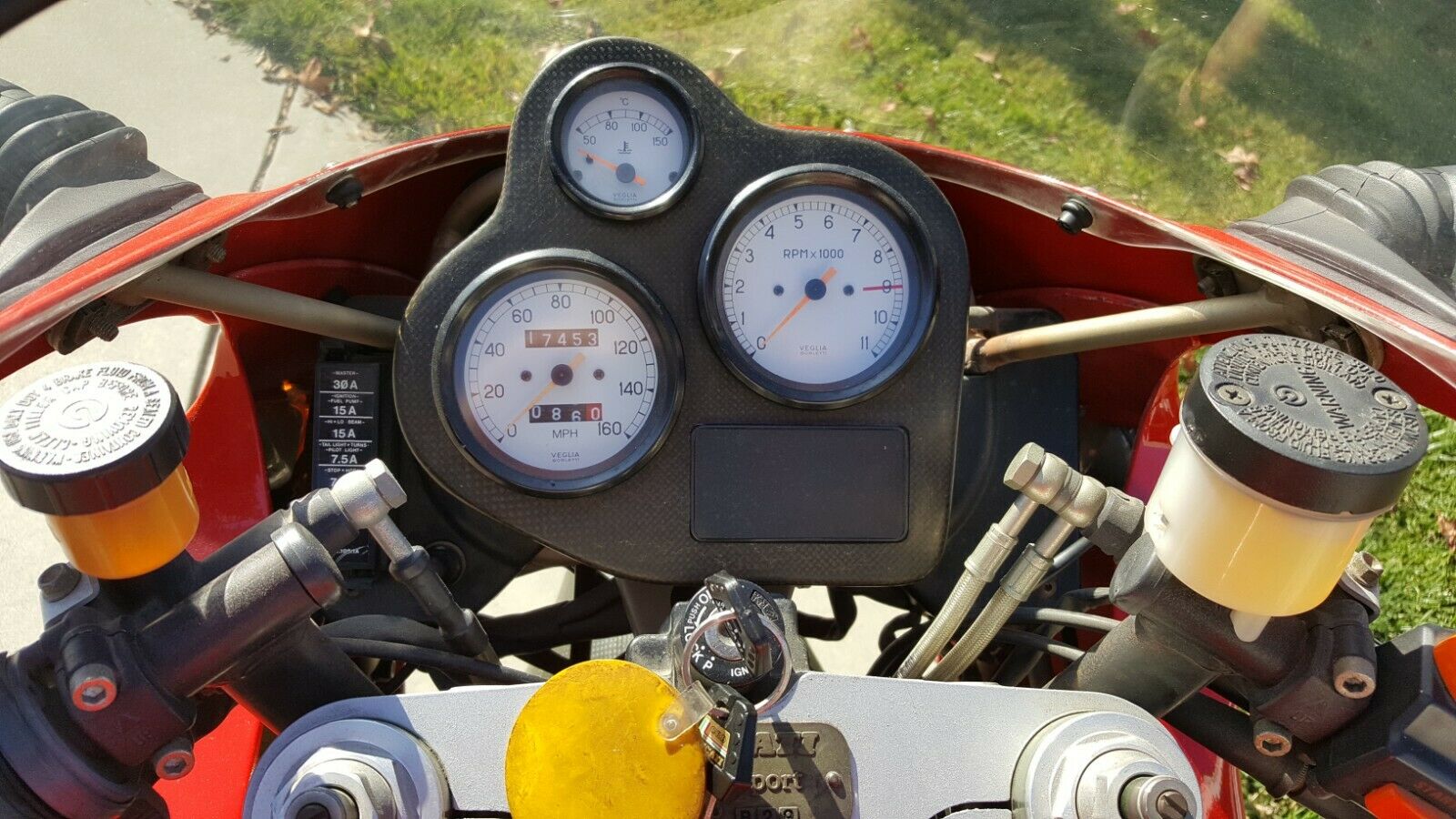 By 1995, the Ducati Super Spoort line was in need of a refresher. Ducati pulled out a 1-2 punch and introduced the ultra-affordable (for a Ducati) 900 SS/CR, and then immediately made the have-nots drool with the more expensive 900 SS / SP. The SP was really what the Superlight had been – an upscale, serial number-plated exclusive version of the base ride. Differences are few, but relatively substantial. Suspension goes from adequate to multi-adjustable – with the biggest upgrade to the Showa fork up front. Out back, the SP model gets a different swing arm (aluminum vs steel) that can accommodate a wider rear tire. A carbon front mud guard was standard, as was the rear mud guard and a carbon clutch cover. Engine, brakes, electrics, bronze colored frame and most everything else remains the same as the CR model. But the refinement – and the bragging rights – are right there in the "this is really a two seater Superlight" spec designation.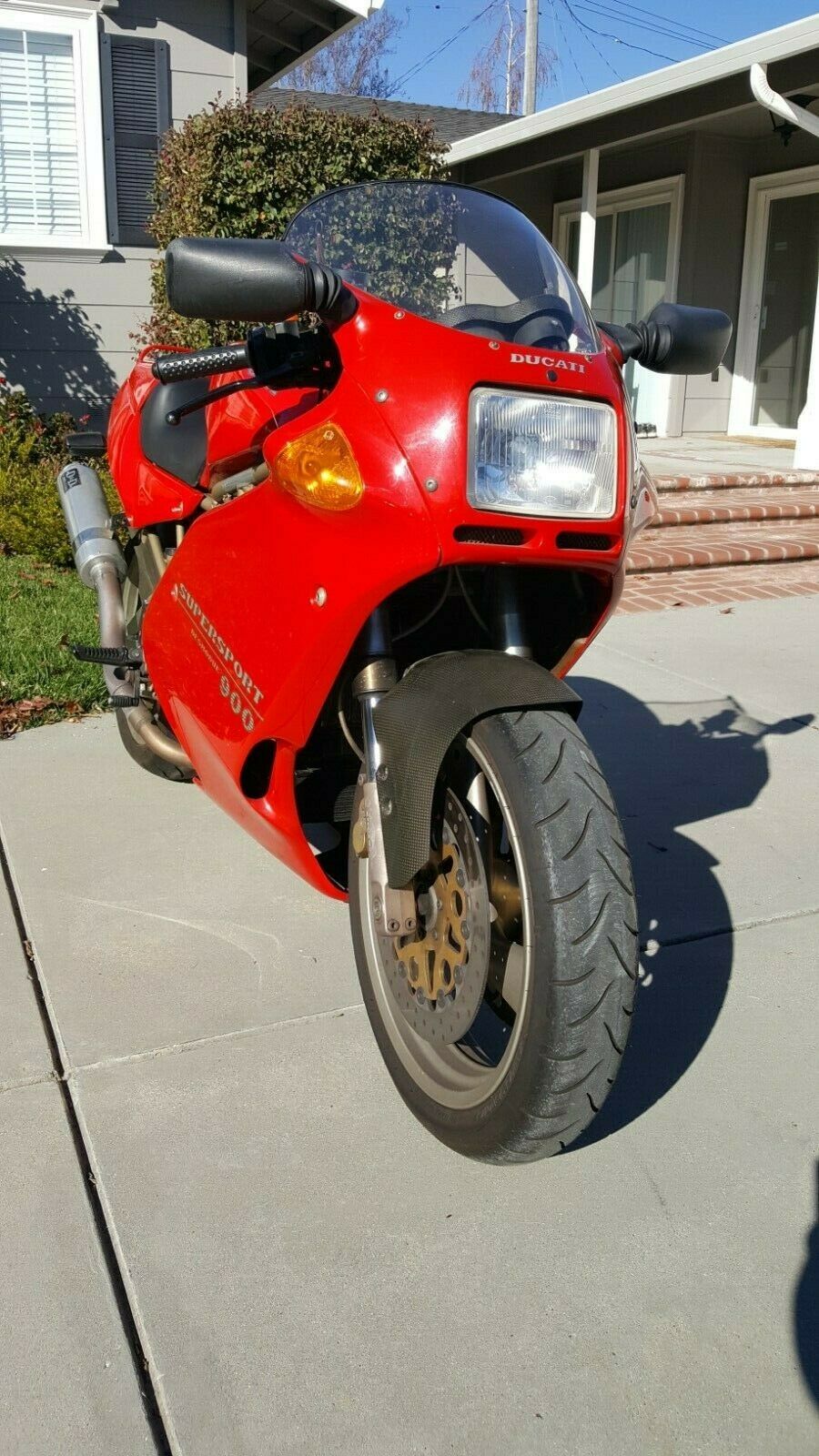 From the seller:
1996 Ducati 900 SuperSport 900SS/SP17,500 miles. Third (3rd) Owner. All maintenance performed by Jim Davis at Advanced Cycle Service San Jose. Belts and Valves done in late 2017 at 17,000 miles. Runs excellent. D&D Slip-On MufflersStainless Steel Brake Lines. Number Plate on Upper Triple-Tree. Owners Manual. Carbon Fiber Front and Rear Fenders and Clutch Cover. Registered until Feb 2022. Clean CA Title in hand.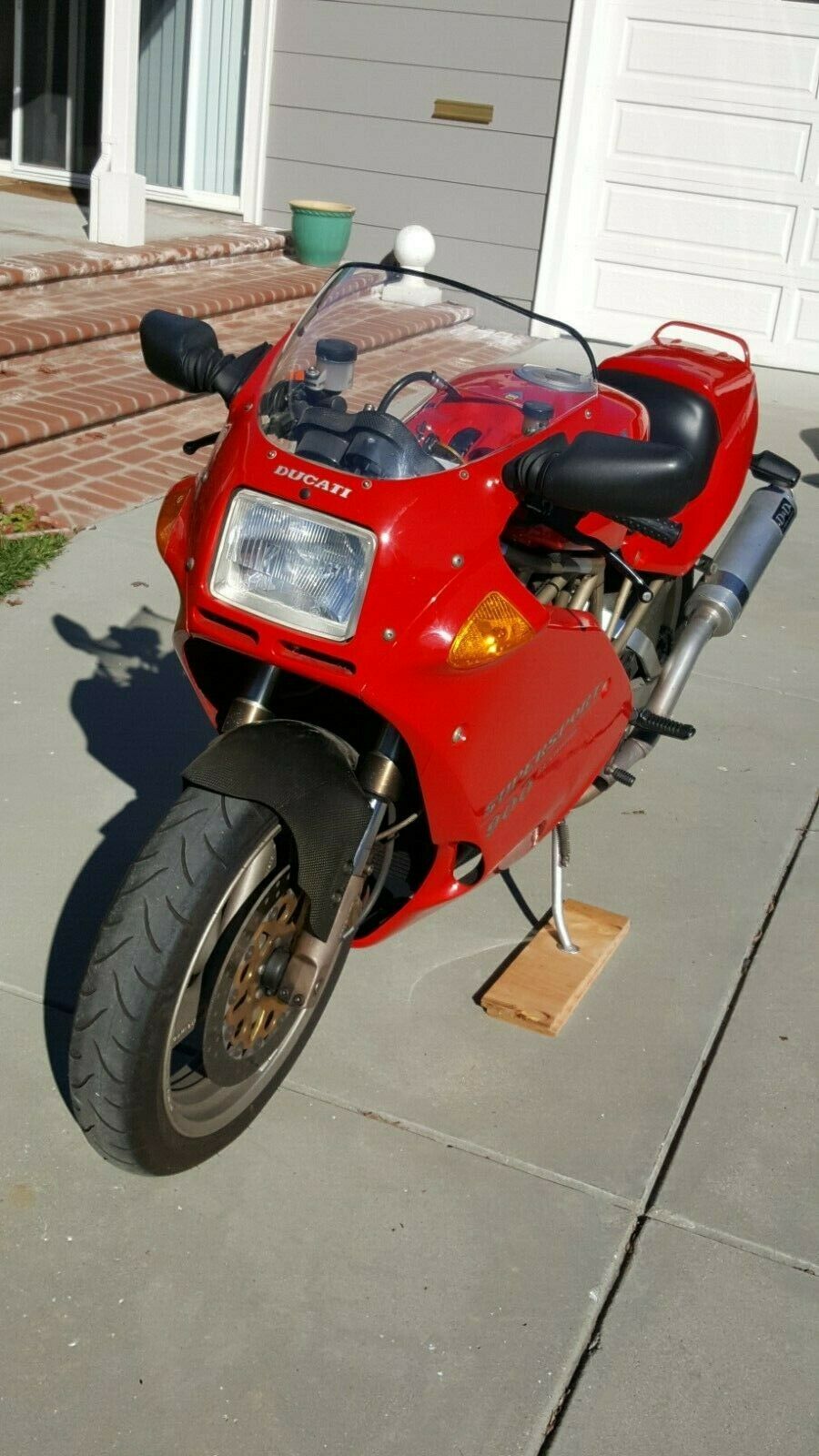 So is the 900 SS/SP really the same as a Superlight? No. It's actually better. Whereas the aforementioned Superlight has a Buy It Now of $11,700, this pretty little 900 SS/SP – which has slightly higher miles but devoid of silly go-fast stickers – is currently sitting at only $3,450 with a couple of days to go. It is unlikely to top out above the Superlight asking price, making it the best of both worlds: numbered, rare, sought after and unique, while capable of riding two up (if that helps convince the missus) AND it's cheaper. Score! Check out all of the details here, and Good Luck!!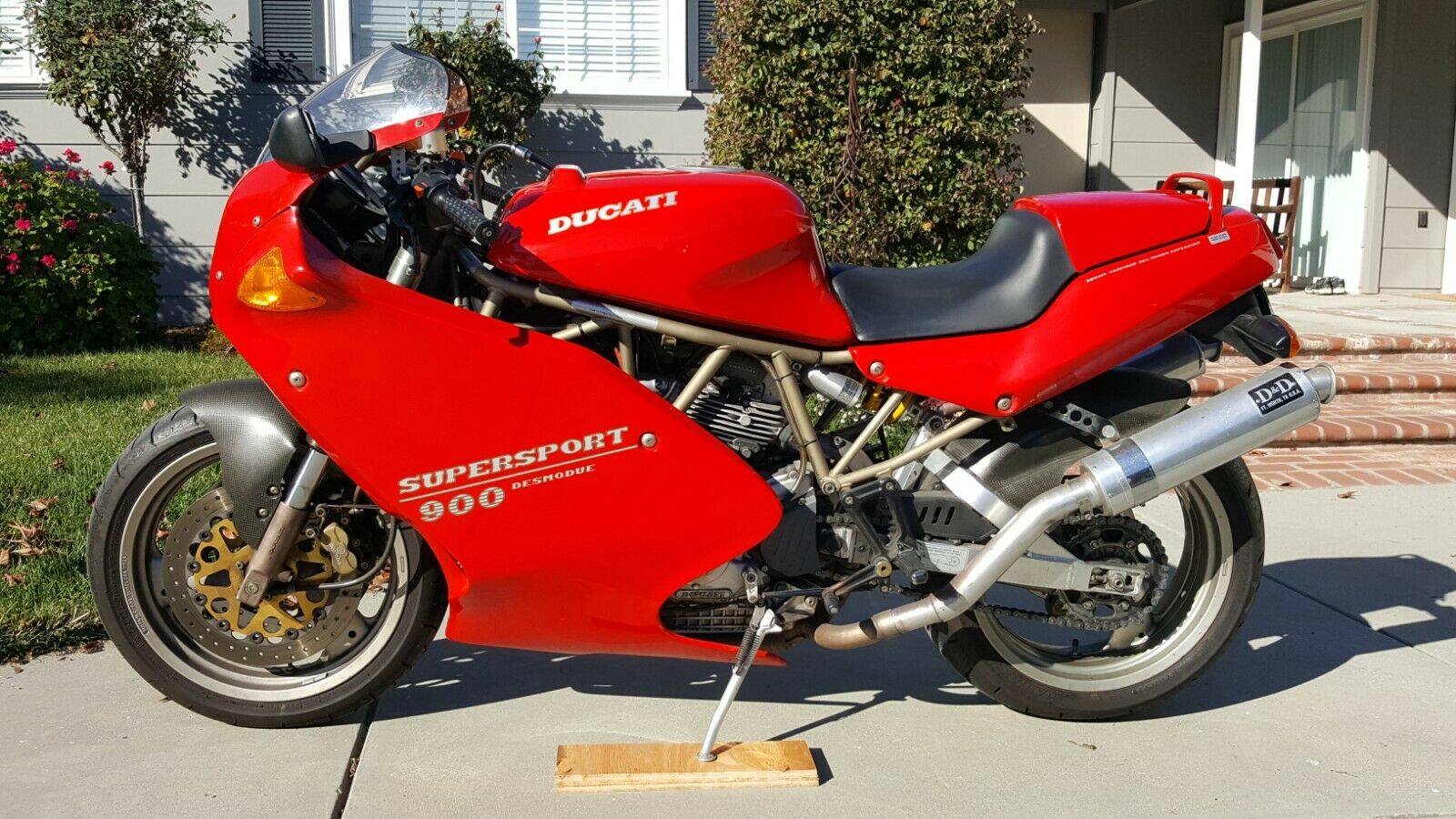 MI