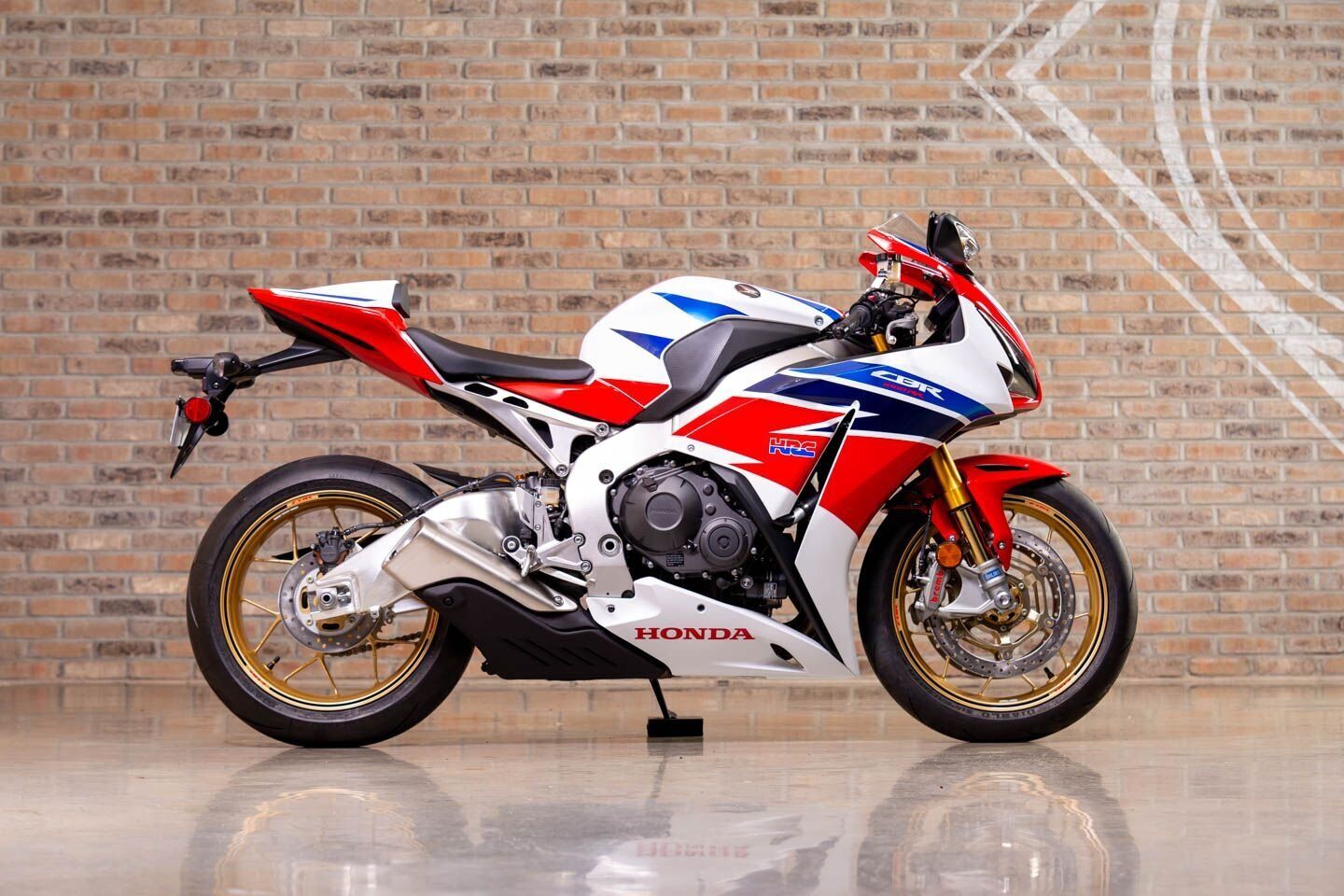 Honda knows how to build a motorcycle.  They have been doing it for decades, and the CBR line is the stuff of legend at this point.  Always renowned for excellent road manors and approachable performance, the CBR line has offered plenty of choices for buyers over the years.  What Honda does not always know how to do is market a new version of a new bike.  Case in point is the 2014 CBR1000RR SP.  If you are asking yourself what the SP version is, you are not alone.
In the same vain as an R Ducati, the SP was designed as a type of homologation version of the standard CBR1000RR.  Lighter wheels, more powerful brakes, Ohlins suspension, and a few other trick bits were added to the SP.  These parts really are  bargain at just $2700 over the standard bike.  Honda took great care in developing the bike.  The engines were hand blueprinted and make the better part of 180 horsepower.  Full production numbers were never officially released, but most rumors put the numbers in the mid hundreds for the world.
Today's example has never been started or used.  It is perfectly preserved.  Seems like only yesterday this was a brand new offering from Honda, but in reality it is about to become a teenager.  Strange to think that something of this era is on the cusp of becoming collectable.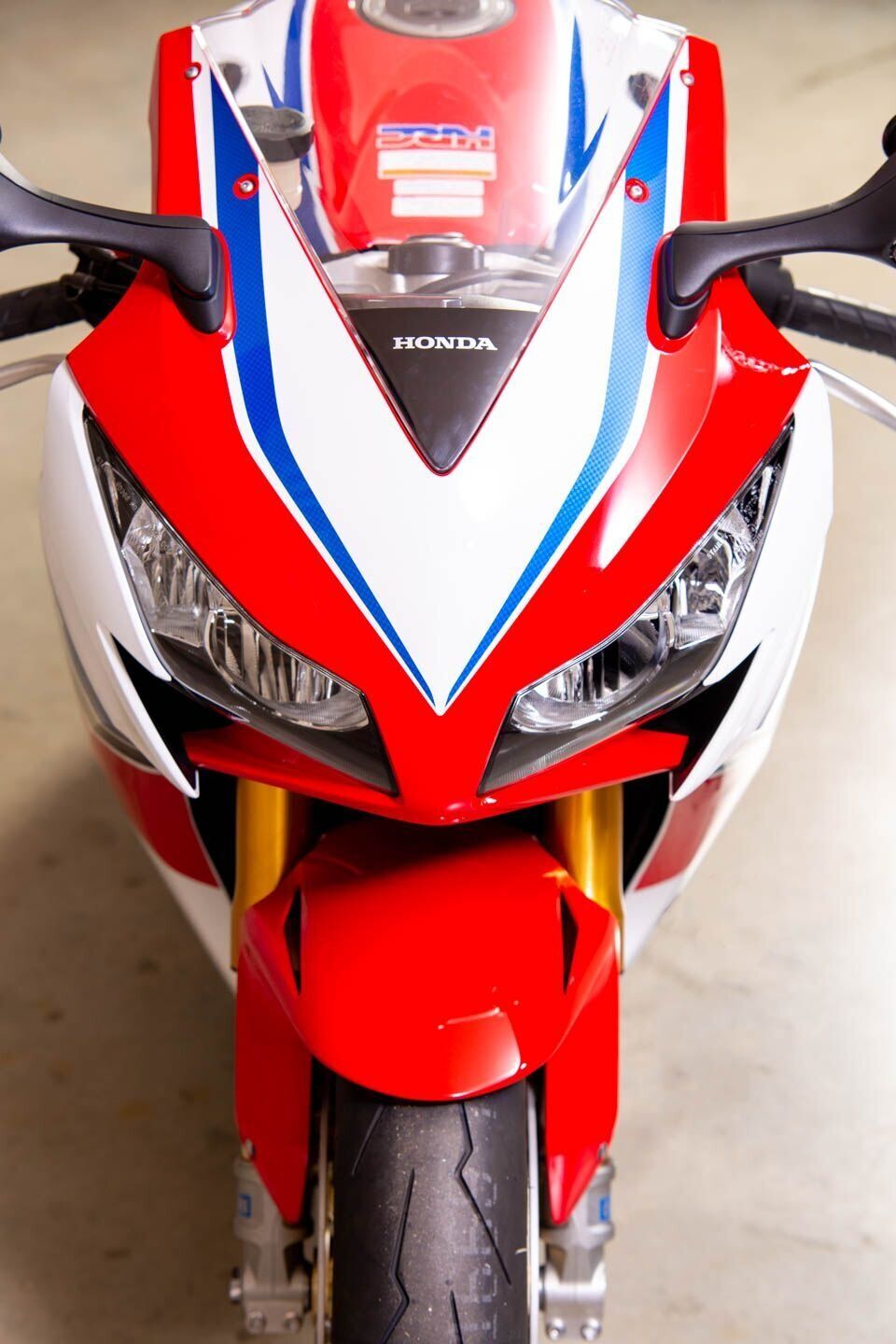 The new limited-production SP isn't an exotic like the RC30 or RC45, it's special in its own right, with a hand-balanced engine, top-level Ohlins suspension, and Brembo brakes. It was the basis for Honda superbikes worldwide and this street bike is among the finest on the road. Everything about the SP's is just a bit more refined feeling. This example has spent the last few years in The Throttlestop Motorcycle Museum after we uncrated it. It's never been fuel up or started. It's like the wrapper was just pulled off, it simple outstanding in every way. This is one of the best-looking modern Superbikes around and this special and limited production SP takes the cake.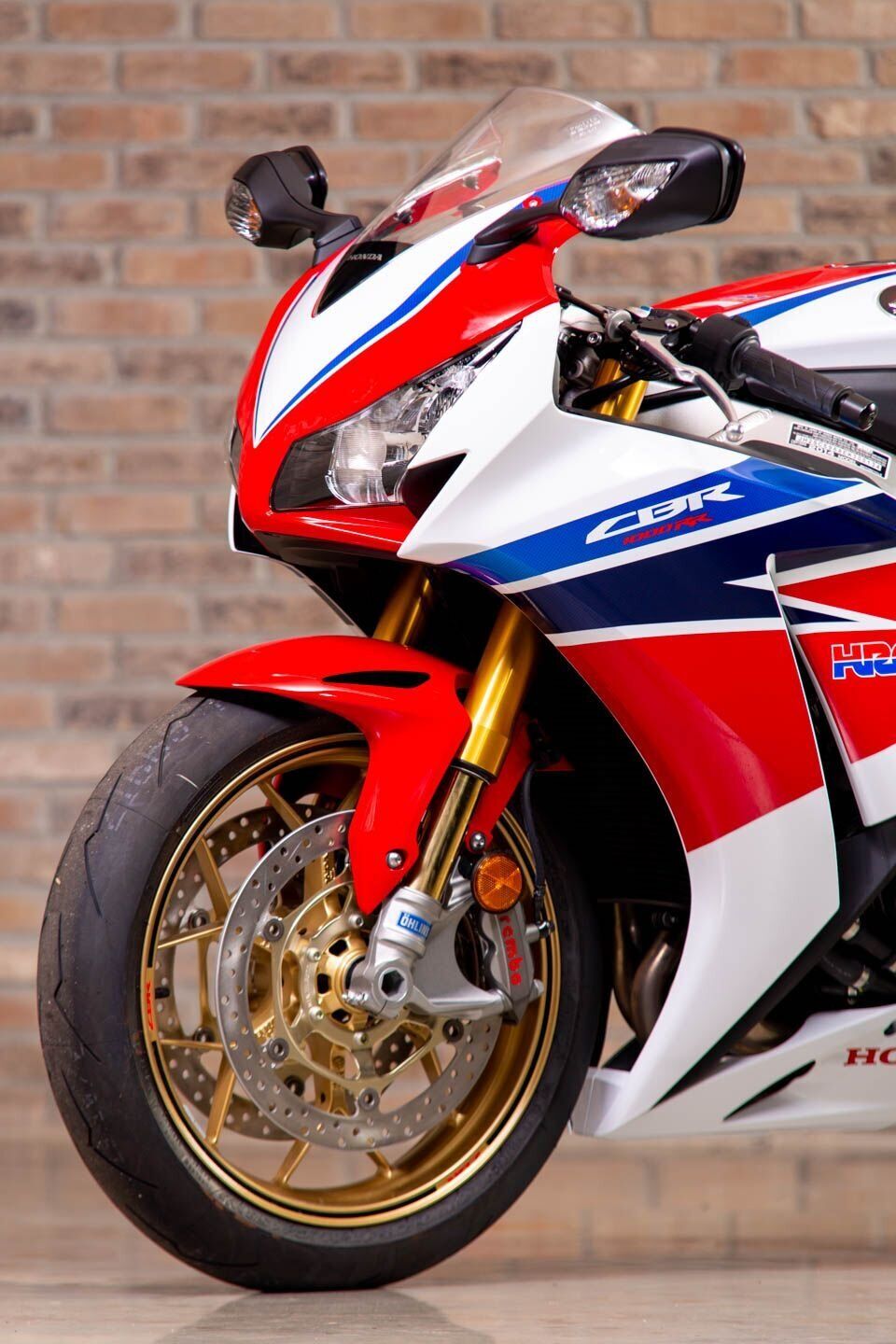 This is an interesting listing for a few reasons beyond it being for an amazing motorcycle.  The market over the past couple of years has been insane to watch, and recently started making wild moves again.  Some bikes are still selling for huge money, and others have struggled to find new homes.  If there is one constant, it is change.  Zero mile examples of top tier specs have always been in demand.  These are often unlikely bikes to have been tucked away due to the fact they were incredible machines to ride and use.  While the SP is no doubt a great machine out on the road, the sales were a total flop.  Many bikes languished on dealer floors for years.  Partly due $16,999 MSRP and partly to do with the appallingly bad marketing by Honda.  Buyers simply did not know the bike existed when new.  Does all that translate to a 13 year old bike selling for more than MSRP when new?  Personally I think not as there are surely others out there to choose from.  Maybe it is less of an argument about paying too much, but rather buying too early.  As more and more people start to understand what a great bike there are, demand will finally rise and so will prices.