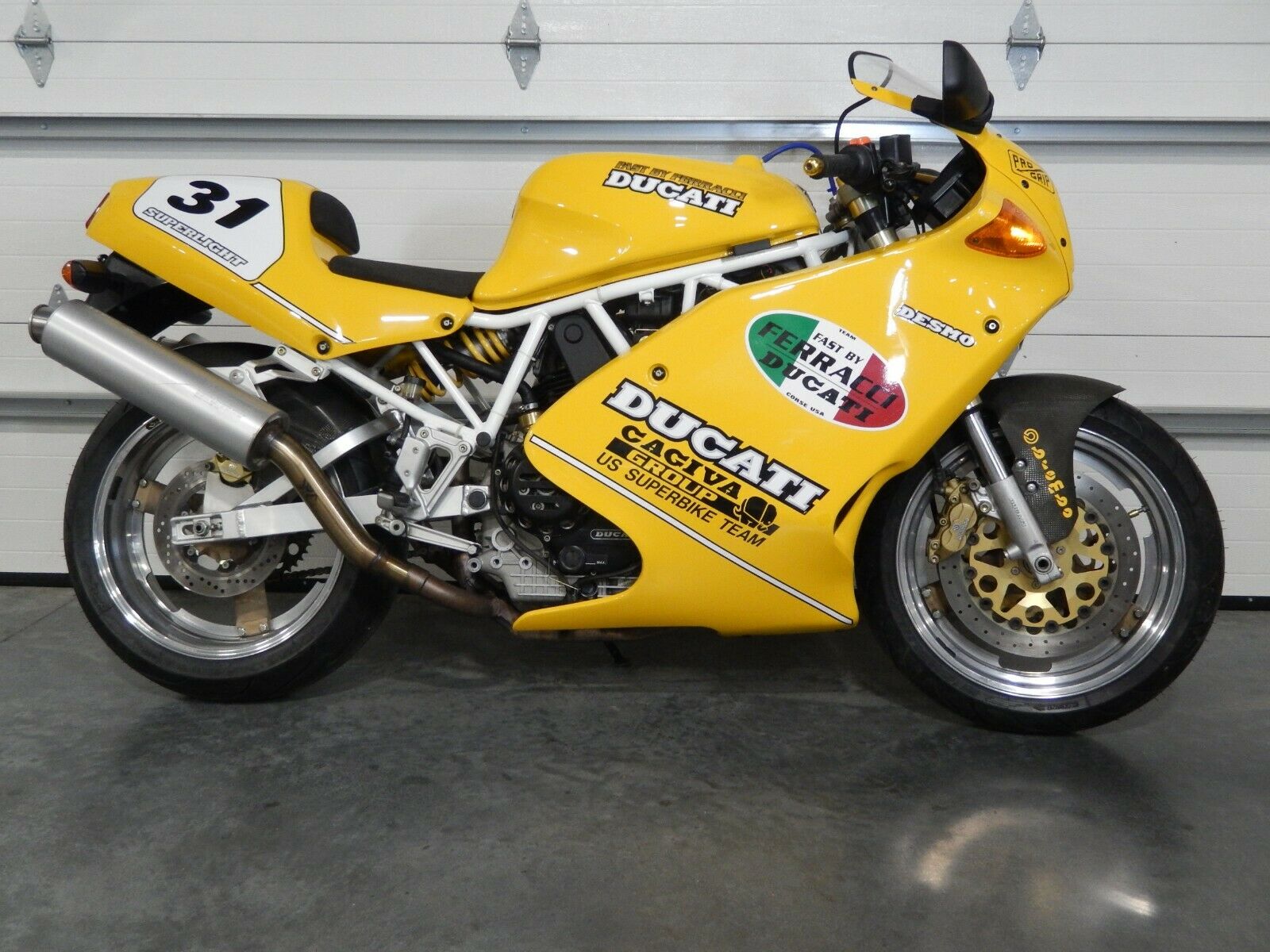 Make: Ducati
Model: 900SS Superlight
Location: Verona, Wisconsin
Mileage: 9,424
Price: $11,700.00
More sticky than a fly strip is this Wisconsin Cheese colored Italian Stallion with a special Ducati Limited Edition brass number plate on the triple clamp.
#865 is up for your Friday viewing pleasure. What do ya'think?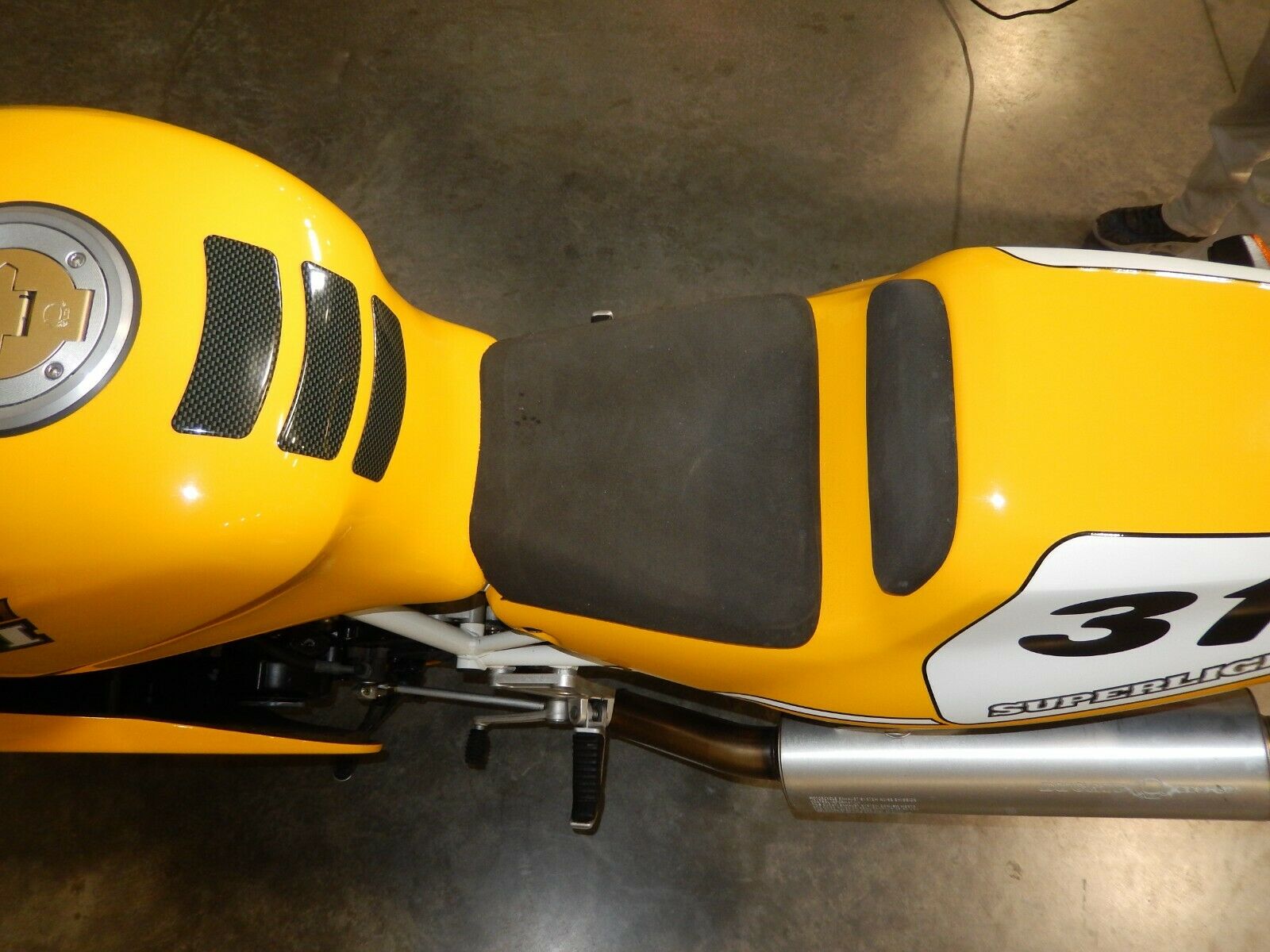 "Son, what's it gonna take to put you in this yellow solo seat today?"
Whatever the deal is I'd ask for a heat gun, a plastic razor blade, some Goo Gone, isopropyl alcohol wipes and a bottle of Wizards Wax Master to aid in the prompt removal of those go fast stickers. Don't misunderstand me- I'm a sticker guy through and through, but I never and I mean never put stickers on any painted surface. I know- to each their own!
From the seller
Bike #865 by the tag.
This bike has only 9424 miles on it. In around 2018, the bike received a complete service. New tires, cam belt, valves set, rebuilt carbs, new battery, new fuel pump, changed all fluids. Was tested and then the fuel tank was drained along with the carbs. It was set for storage in climate controlled storage until fall of 2021. The bike received new Interstate battery, change oil & filter, fresh fuel & ran & driven. The tires still have the tips on them.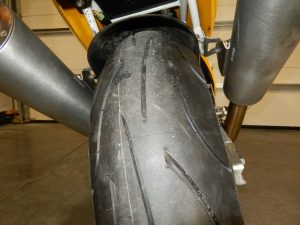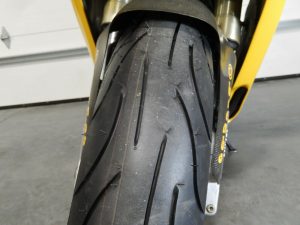 The bike was made to look like the Fast By Ferracci bike of that time. There is a scratch on right silencer. The bike looks to have been tipped over as there are small paint touch up on the left & right lower & upper fairings. The rear seat cowl does have small cracks around the seat mounts as they all do if anyone sat on them.

This Ducati has a K & N air filter & the air box has been modified. The rear sprocket has been changed, but comes with the original. It comes with a set of Carbon Fiber exhaust silencers and a Corbin seat.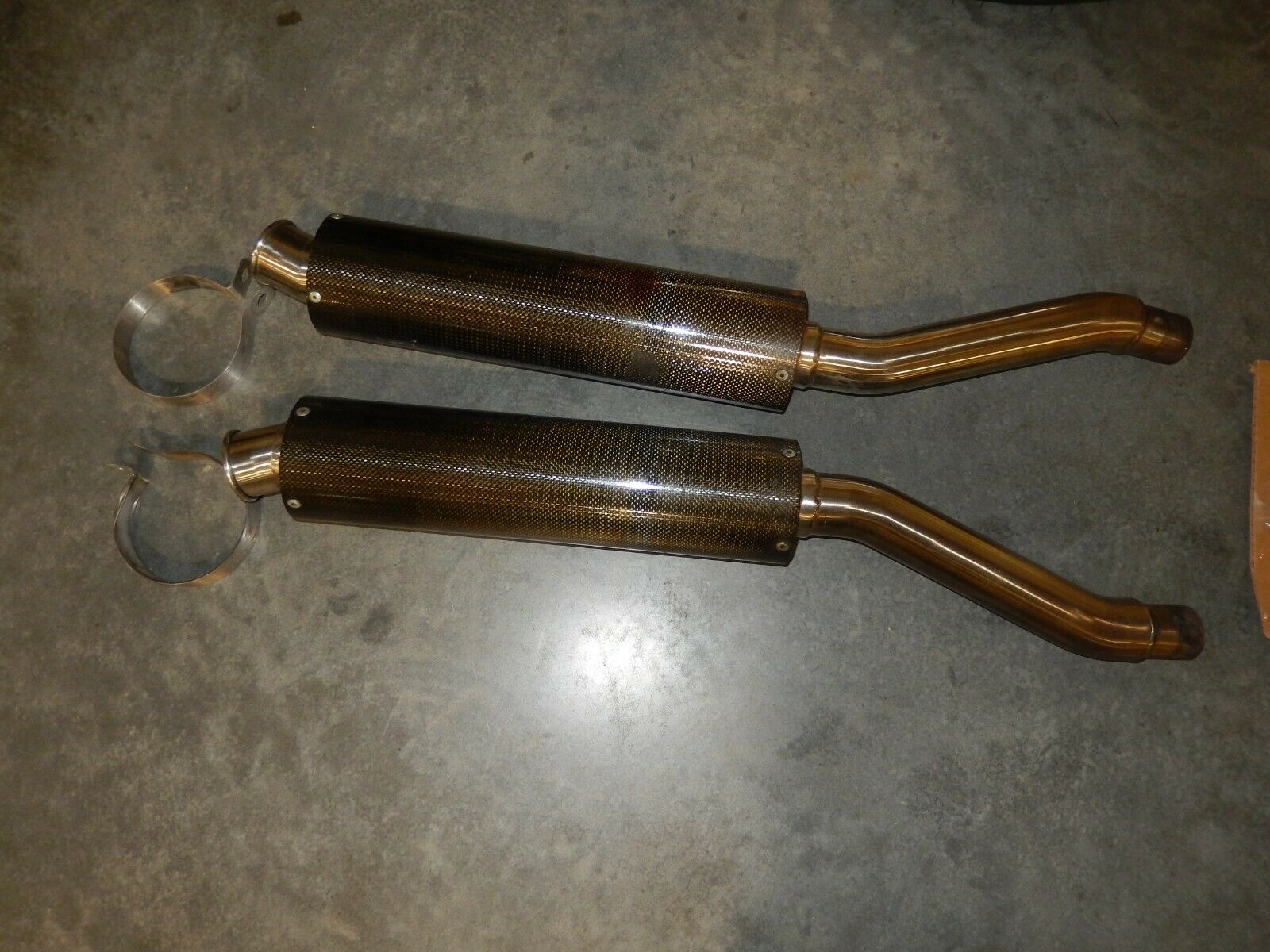 I recommend an inspection to make sure this is the bike for you and you know what you will be receiving.

You are welcome to come view the Ducati Suplerlight or even have someone else inspect it.

I can email more pictures of the Ducati. I have many with the body panels off as well as close detail pictures. And I have a quick video of it being ridden.
All things considered, I think this Superlight presents very well. I'd like to see a close up of the scratches from the tip over, but the seller is open to pre-buying inspections. I checked the RSBFS.com way back time machine and the asking price on this one is about the same as they were 15 years ago. In my feeble mind- that seems like a pretty good deal!
Interested? Check out this SuperFly Yellow Ducati here!
Ciao!
Doug