Update 7.18.17: We originally saw this 888 Corsa last September and the seller was reportedly looking for $75k. This bike is back on eBay and has a buy-it-now of $60k. Links are updated. -dc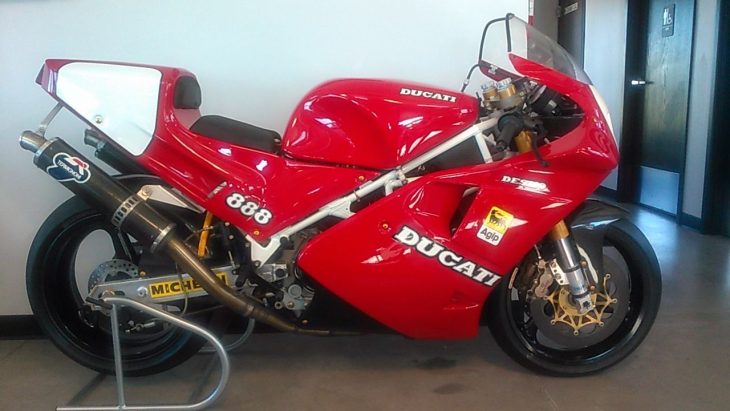 This Ducati 888 Corsa isn't some roadbike that was stripped of lights and accessories. It is one of a claimed 30 built in 1992 explicitly for racing and came ready for battle, naked except for the parts both inside and out needed to make it go fast and be competitive in World Superbike racing.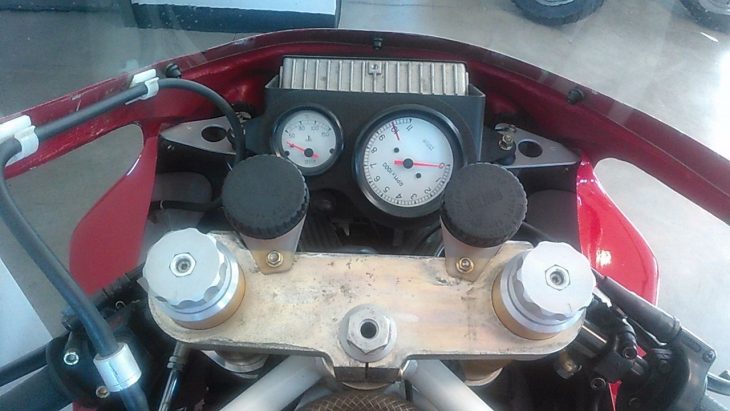 Powered by a liquid-cooled, four-valve development of Ducati's air and oil-cooled Desmo L-twin engine, the 851 and later 888 marked Ducati's return to relevance. The air-cooled bikes certainly handled well, but were significantly down on outright power and, as the Japanese Big Four continued the rapid development of their four-cylinder sportbikes, just couldn't compete in terms of outright performance.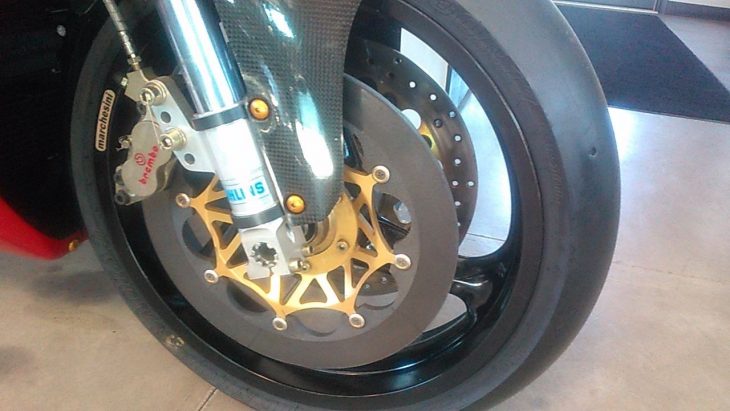 Hung in one of their tubular trellis-style frames, the new Desmoquattro featured fuel injection and generally made less peak horsepower than competing four-cylinders, but produced its torque-rich power across a wider range, allowing riders to get on the power sooner for better drive out of corners. That, in addition to the displacement advantage granted to them compared to the 750cc inline fours, gave the new four-valve Ducatis a significant advantage, and they were very successful in World Superbike with the 851, 888, and later with their 916.
From the original eBay listing: 1992 Ducati 888 Corsa for Sale
This bike is one of 30.
Only 30 were produced in 1992 for Ducati race teams.
Don't know how many are left in the world.
The bike has Termignoni exhaust.
The front brakes are one carbon rotor and one conventional rotor.
Bike is titled as an off road track only but it is titled.
From 1989 to 1992 the frame was white and a red body.
Unfortunately, the listing doesn't include any information about the bike's history. As a race bike, there's likely been an evolving roster of components, unless the bike's been off the road for a long time, and I wonder what's going on under the skin. Witness the mismatched front discs that use two different materials and the modern radial front brake and clutch master cylinders. The bike is obviously clean and in excellent shape, and bidders don't seem put off by the spare listing: at almost $32,000 the reserve has not been met and there are still several days left on the auction.
-tad