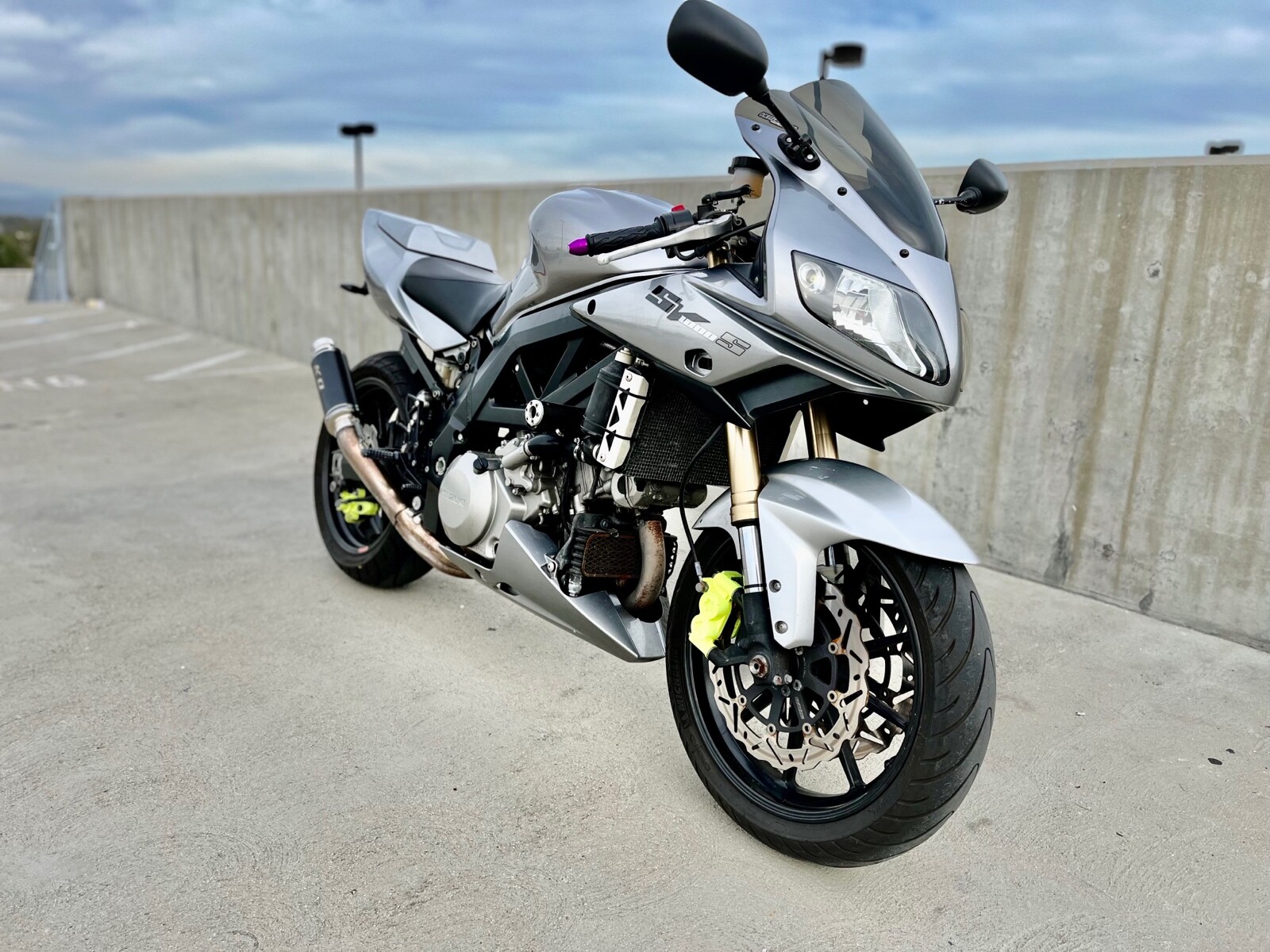 We all know the girl. You went to high school with her. You had a non-zero chance considering you both occupied a mid-tier social strata but you were scared of getting hit by the pitch. She looked phenomenal at the reunion…and married. Oh well. Hindsight is 20/20, right? Who cares. One thing I think is true is that you don't look backwards while riding a motorcycle. Today, I'm giving you the opportunity to learn from your mistakes. You overlooked her back then. Don't overlook her again.
In a world where bigger is better, the SV1000S has actually lived in the shadow of its younger sibling in the SV650. People have generally gravitated to the smaller format SV due to its approachability and lack of competition at the time. The SV1000 came into play at a time when people were clamoring over the standard 4 cyl sport bikes so it never really made sense in the space if you were looking for outright performance. However, that doesn't change the value proposition of the vtwin.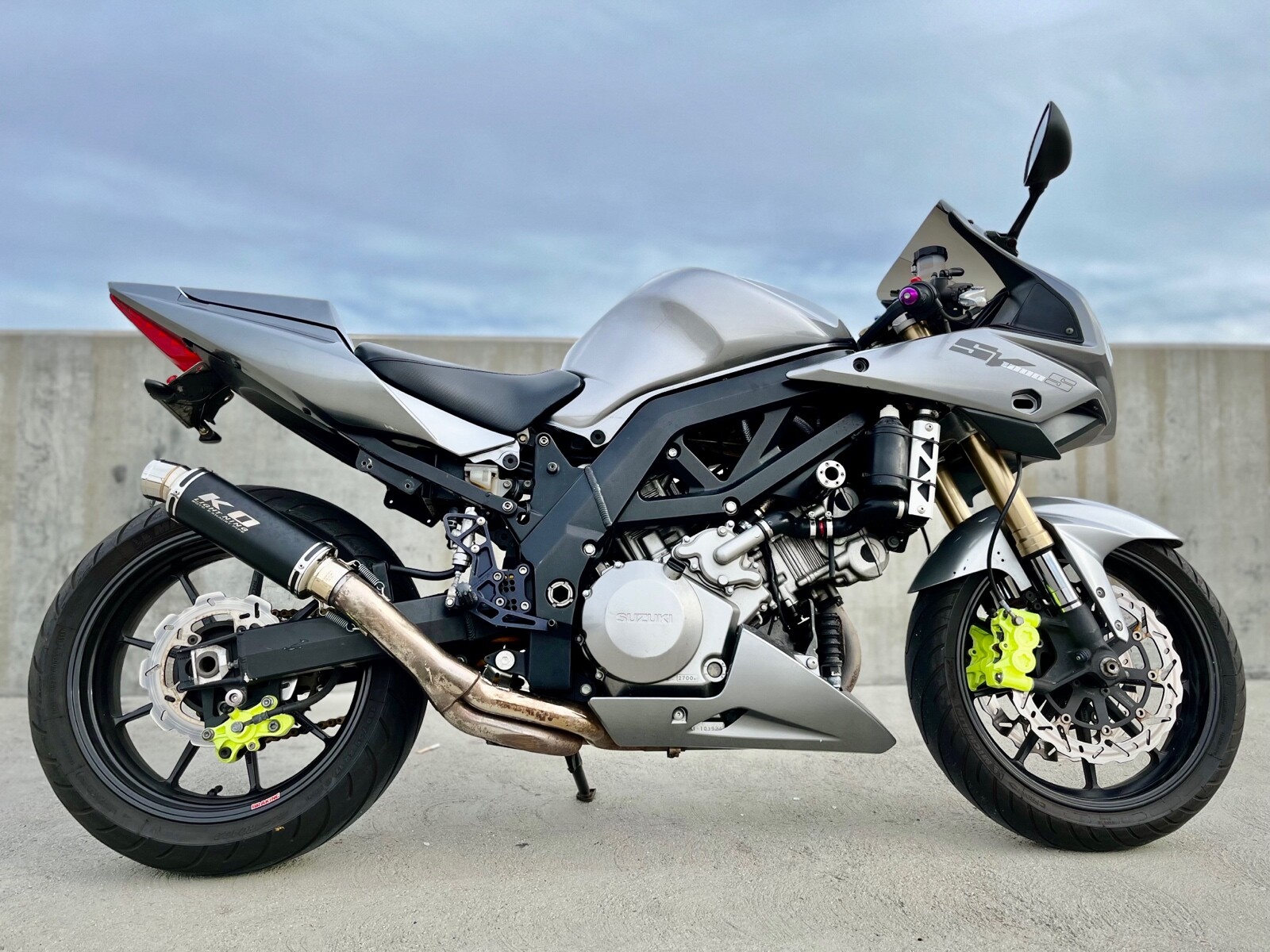 The steward of this SV definitely understood the potential of the vtwin and the SV platform and  undoubtedly wanted to explore how far he could take it. See below for the mod list from the listing:
Custom built Balanced and blueprinted fully forged SV1000 race motor – race gas compression bump (will still accept 91 pump) with custom tune $7500

OZ Racing (Braking) Gloss black Forged lightweight wheels $2200

OZ Racing (Braking) 2 piece ultralight Superbike brake rotors front and rear (matched to the wheel design) $1100

Suzuki GSXR-1000 Superbike front brakes fully rebuilt, fresh powdercoat, new internals pads and fluid less than 1000 mi $750

Suzuki GSXR-1000 full front end – triple adjustable Superbike inverted suspension, triple trees, clipons $1000

Vortex Adjustable Rearsets $250

Shogun carbon frame sliders

Michelin pilot sport 3 (2CT) matching less than 5k mi $350

Yoshimura 2 into 1 single side exit lightweight race exhaust pipes $425

Rear end triple adjustable Penske shock $350

Rear end Custom Yamaha R1 Superbike brake setup $300

Led high output low draw headlights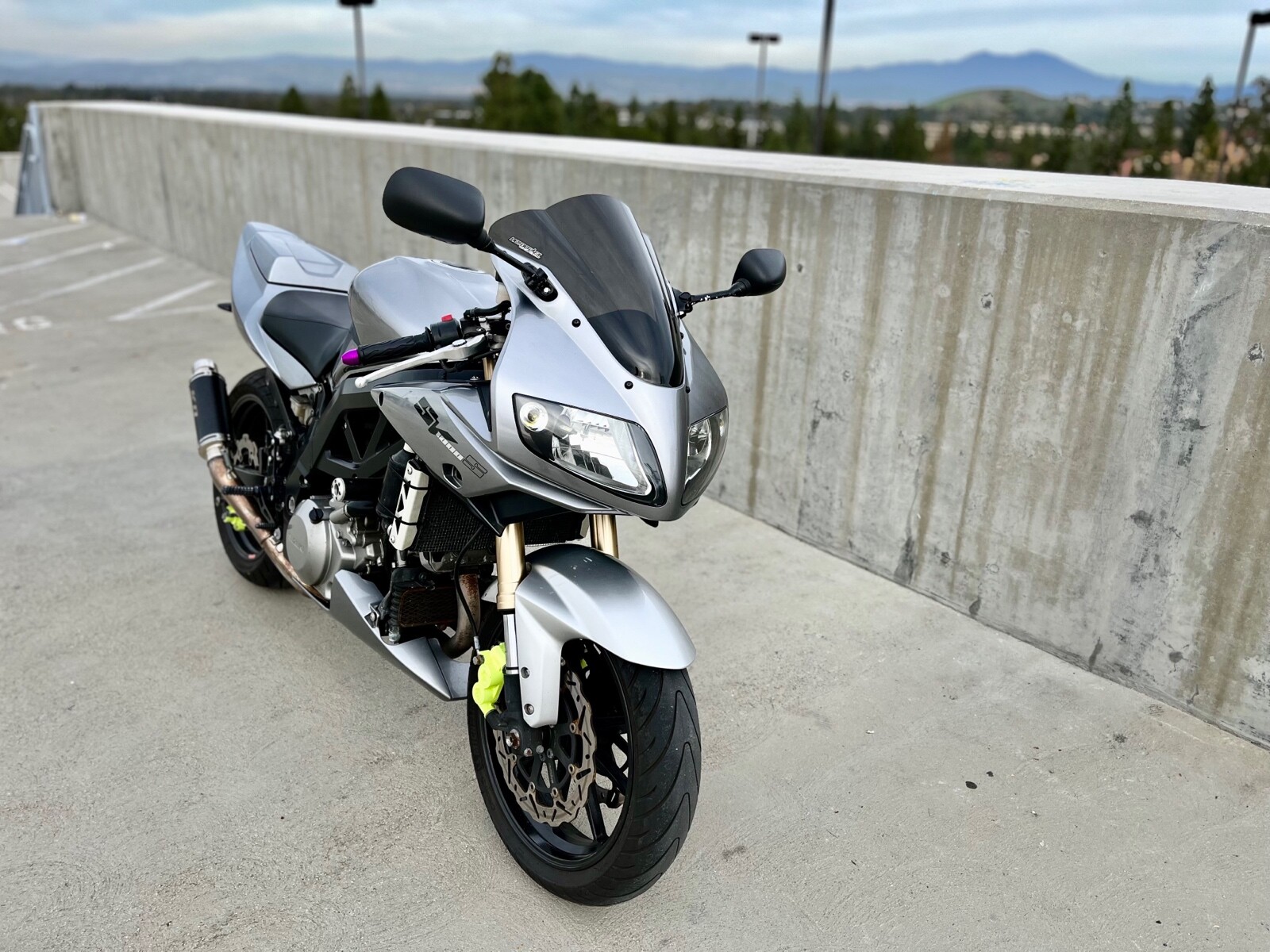 The built engine is absolutely the most interesting part of this build. You don't often see folks messing with the motors on these. A dyno sheet or shop receipt would be very interesting (or almost necessary) to see prior to purchase. Outside of the motor, most of the mods seem like they would work cohesively and positively impact the dynamics of the motorcycle. I would actually be very interested to take this build for a spin on the right road and see how capable it is with the upgrades. The OZ racing wheels are calling my name but that's offset by the color choice on the calipers. It reminds me of my middle school basketball shoes.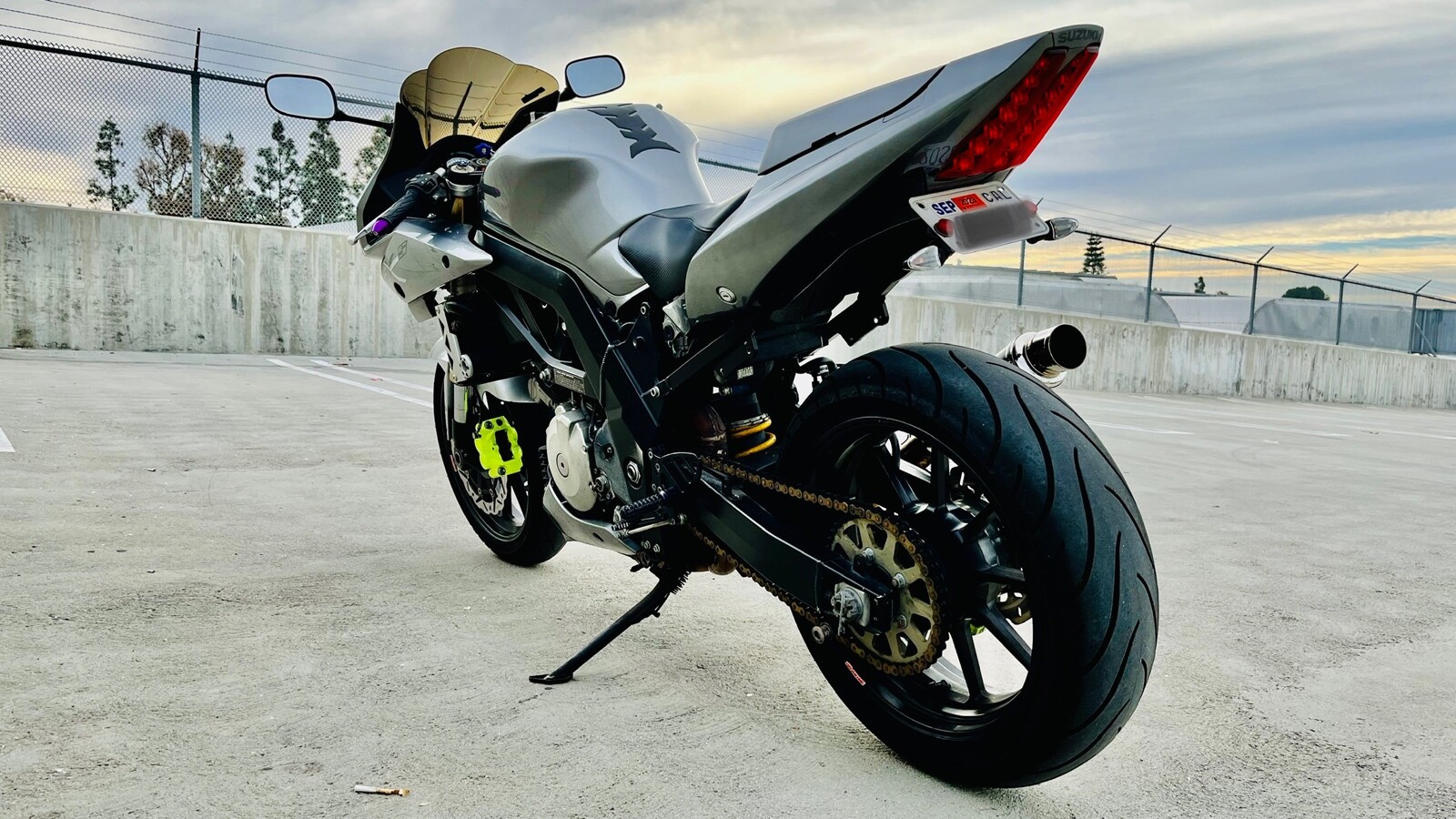 By no means is this bike a show piece. The listing claims it has been used quite extensively for canyon and light track use. At 16 years of age it's showing some signs of wear. A great rider's bike for sure.
The seller states there is over $18K in the bike and that's a significantly higher amount than the list price of $8.5K. Value is always tough to assess on builds especially when the seller has an emotional connection. $8K for an SV is just a bit hard to stomach but I think the seller will end up settling for a much more modest offer. A link the listing can be found here.
Thanks for reading!
Norm
2 Responses. Join the Discussion!