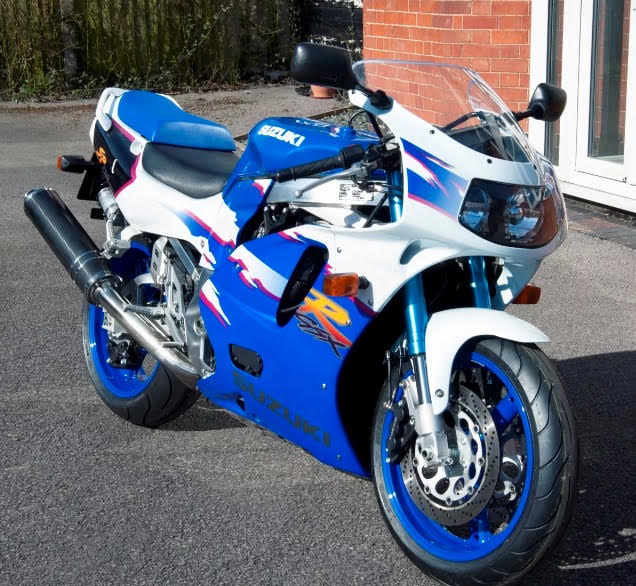 The 1994 Suzuki GSXR-750 SP was the third superbike homologation special Hamamatsu built on the GSXR line, but unlike the 1986 GSXR Limited Edition and the 1989 GSXR-RR, the SP was made special mostly for its rarity.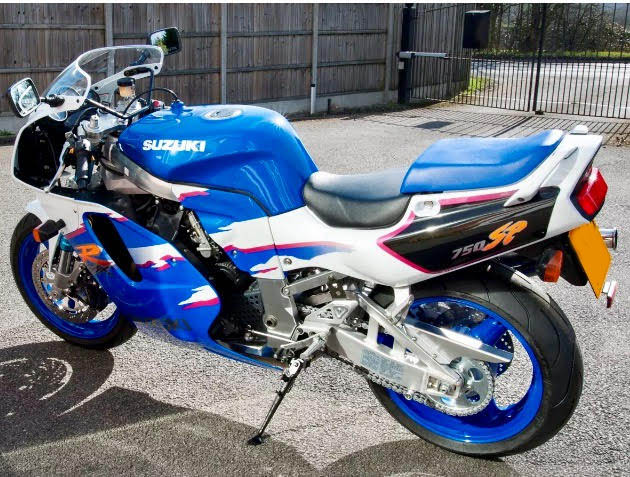 The SP lacked the dry clutch of the earlier bikes, and by '94 had swollen to 506 pounds wet, just a few lbs shy of the stock bike. It was still laden with special features, including four 40mm flat slide carbs, a lightened and stiffened swingarm and lighter forks, but came with a pillion seat, a feature that belied its world superbike credentials.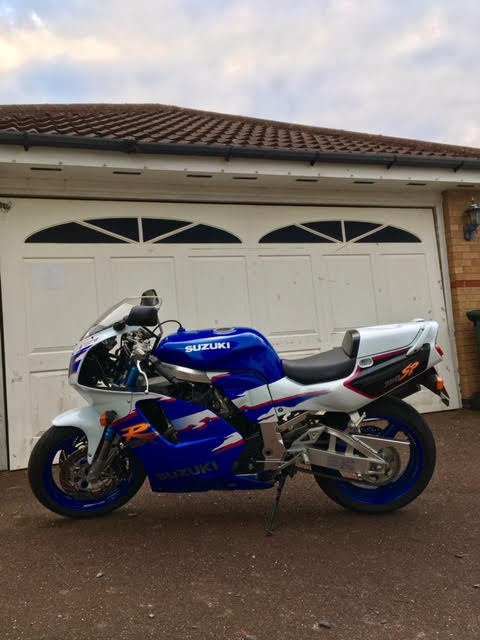 The flat slides helped the 750cc inline four spit out more than 110 horses, and the bike was good for more than 150 mph on the big end.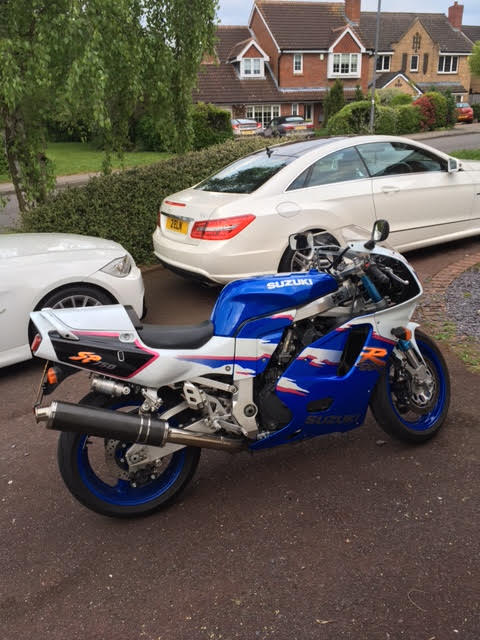 The GSXR-750 SP shown here is the third of six that were imported to the UK, and achieved some degree of fame on the cover of English bike rag Superbike Magazine, a hilarious and often lewd publication I used to pore over as a kid. It comes with a ton of original documentation, and a letter from Suzuki HQ in England authenticating its rarity and the date it was first registered.
The sale includes a DVD of pictures and videos from before and after the bike's restoration, and, unlike the majority of SPs, this one comes with a solo seat cowl.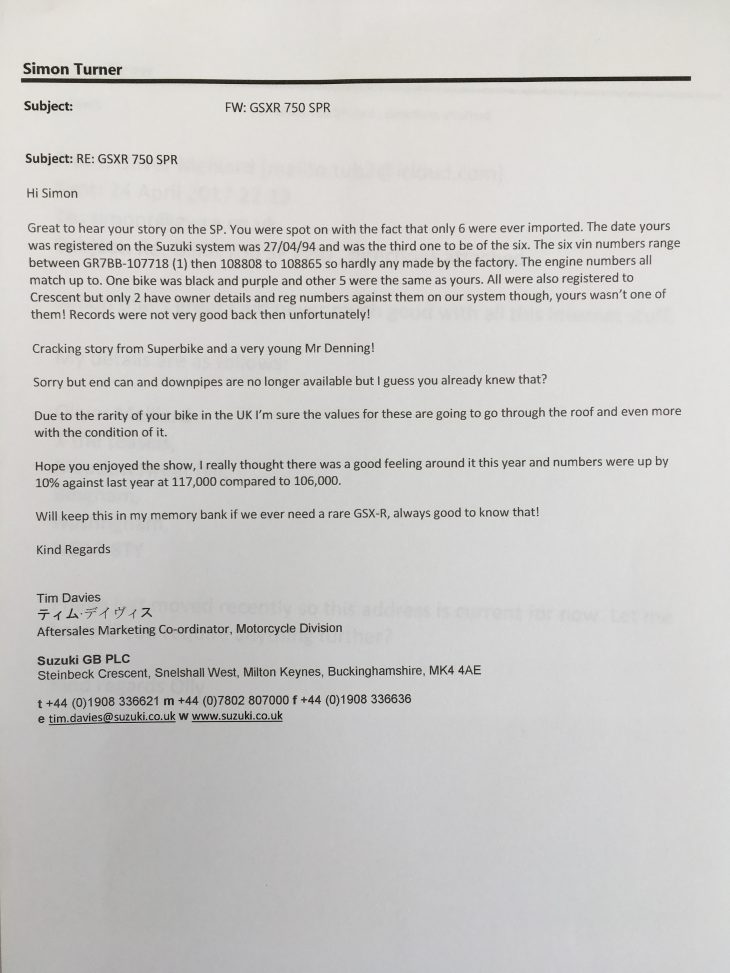 From the seller:
FOR SALE

Suzuki GSXR750SP – 1994 WSB homologation special.
1 of 6 UK bikes imported by Paul Denning of Crescent Suzuki out of a claimed European production run of 200 (only 127 bikes officially listed). The only remaining UK bike and restored to original condition, this is the actual feature bike from period UK road test reports.

Full documented restoration and all correct with Mikuni flatslides, 43mm forks, braced swingarm, 6 pot brakes, 4-2-1 manifold and close ratio gearbox it is also supplied with ultra rare single seat cowling and all documents including correspondence with Crescent Suzuki to authenticate the chassis details.
Comes with its original clock set in European specification and an alternate UK clock set fitted with mileage set correspondingly at 18,000 miles.

A well documented bike in the UK magazine scene, serviced with current MOT and in turn key condition it's one to take to the odd classic meeting to get people guessing.

POA

Shipping/export welcome and can be discussed.
The 18,000 miles this bike has covered sounds like a lot for a racing special this rare, but with a stint on the magazine test circuit, it's not at all shocking. It carries an up-to-date UK Ministry of Transport (MoT) safety inspection, and the seller says it's turn-key and road ready.
If you're interested, the price is available upon request from the seller directly: tub2@icloud.com