Second in the Sport Production limited series, the Ducati 851 SP2 is one of the most significant models for any Ducati enthusiasts. The model here is a rare find in such conditions: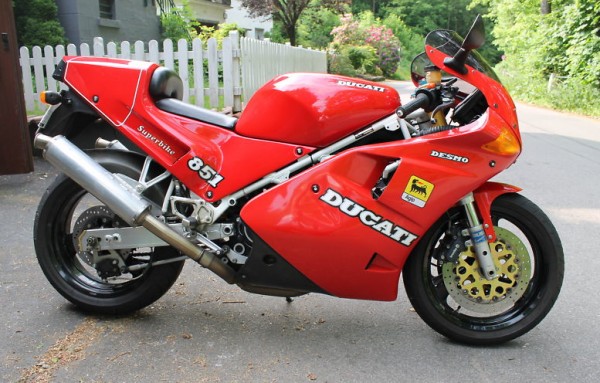 Introduced in 1990 with a first production of 200 samples to be able to enter the bike in the Superbike championship , this was the first upgarde from the previous year's SP1. The upgrade included the following changes:
Engine capacity of 888 cc. instead of 851 cc.
Larger intake and exhaust valves
Larger exhaust diameter
42mm USD Ohlins front fork
Weight of 188kg (dry)
Power up to 109 hp at 10500 pm
In race spec versions it looked like this: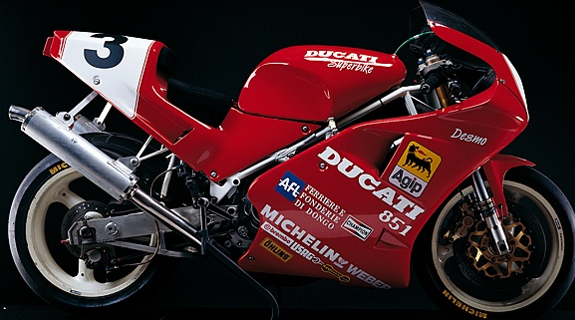 And in the hands of Raynold Roche in 1990 Ducati won its first of a long lasting saga of World Super Bike championships.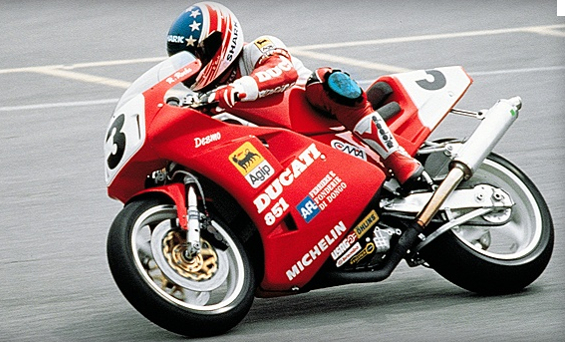 Going back to the beauty spotted in Germany, this is on sale on eBay at the link at the bottom of the article. It has 22.600km and it is in immaculate form as described by the private seller:
"In dieser Auktion kann eine sehr seltene Ducati 851 SP 2 ersteigert werden. Sie ist die Nr. 95 voninsgesamt Weltweit nur 380 Stück . Die Ducati 851 Sp 2 ( SP steht für Sport Production) hat einen888 ccm großen Motor und Öhlins Gabeln. Der große Service (Zahnriemen, Öl ) ist bei 21589 Kmgemacht worden ( Rechnung ist vorhanden). Die Reifen haben reichlich Profil (siehe Foto).Batterie und Tüv sind neu . Beide Seitenverkleidungen und der Hinterradkotflügel sind aus Carbon.Zu der Ducati gehören 2 Schlüssel und eine Bedinungsanleitung sowie die letzten drei Tüv Berichte.Ich bin eine Privatperson und verkaufe daher ohne Garantie und Rücknahme. Spaßbieter bekommeneinen Brief von meinem Anwalt. Die Ducati muß nach Auktionsende innerhalb 7 Tagen in Wuppertalabgeholt und Bar bezahlt werden. Die Ducati kann selbstverständlich nach Terminabsprachebegutachtet werden. Kein nachträgliches verhandeln. Die Ducati sieht noch gut aus. Natürlich hatein 22 Jahre altes Motorrad ein paar kleine Gebrauchsspuren. Sie ist meines Wissens nachUnfallfrei."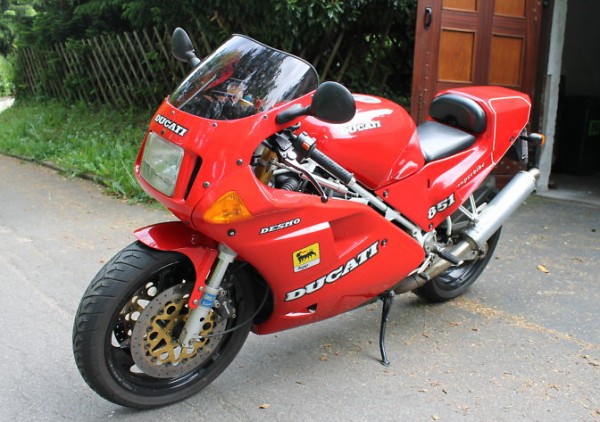 The last service (including replacement of drive belts) was made at 21-589km and a receipt is available. The battery is new. The side panels and rear hugger are carbon fiber. The bike is sold without a guaranty and needs to be picked up within 7 days from the end of the auction. The owner confirms that to his knowledge the bike has never fallen.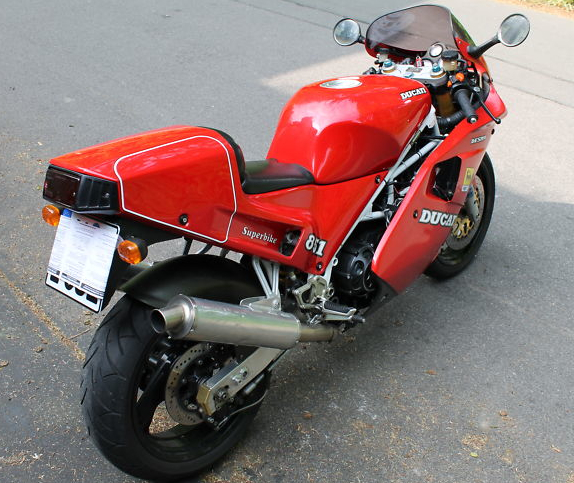 Currently at 3500 Eur, expect to pay much more than that by the end of the auction.
1990 Ducati 851 SP2 in Germany
Claudio