For Sale: Ducati TT1 F1 NCR 900ss 998R NCR Evoluzione 888 916 Honda 250GP CBX RC45 Lambretta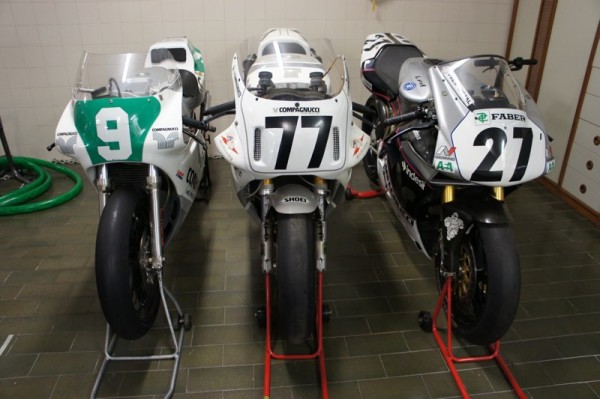 RSBFS was recently contacted by an Italian entreprenuer who was putting his collection of rare racebikes and streetbikes up for sale. And what a collection! Above witness a Honda 250 GP racer (left) as prepped by HRC and ridden by Stefano Caracchi, a Ducati 888 NCR Superbike (middle) also raced by Stefano Caracchi, and a Ducati 916 that won the 1995 San Marino GP in Monza with Pier Francesco Chili aboard! And that is just the start of this amazing private museum.
If you like the racebike them but are more intereseted in street legal machinery, then how about this flawless Honda RC45 – better known as a RVF750R to some. Developed by Honda as a homologation bike to qualify for the Superbike World Championship, the European versions were good for a reported 118 horsepower!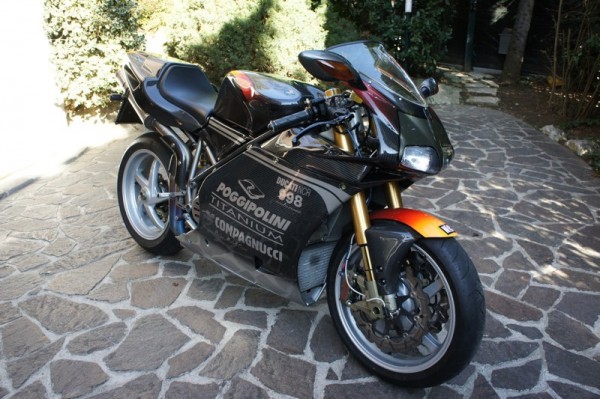 If Ducati is more your speed (pun intended), how about this NCR Ducati 998R. According to the seller, this bike was the number 1 996R. It was used by Ducati for internal testing and media events. It was then sent to NCR, and was transformed into the original and unique 998R NCR Evoluzione.
What collection would be complete without the iconic Ducati 900ss? This particular bevel twin was prepped by NCR specifically for endurance racing and includes bigger valves, bigger carbs, a Conti silencer and Campagnolo alloy wheels.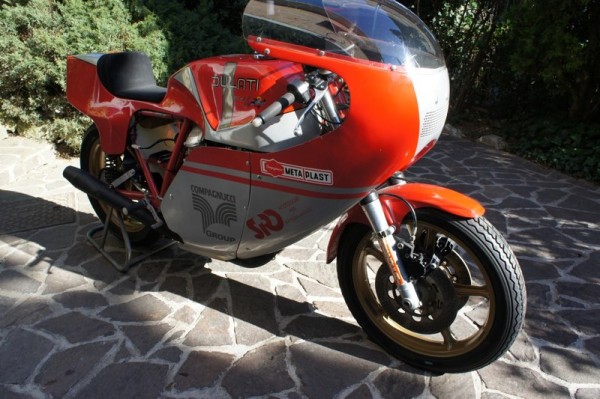 According to the seller, only 7 of these Ducati TT1 F1 NCR exist! These were first produced for Mike Hailwood, and the initial 2 bikes were delivered directly to Hailwood (to commemorate his Isle of Man TT victory and the World title). This particular bike is the third one built by NCR.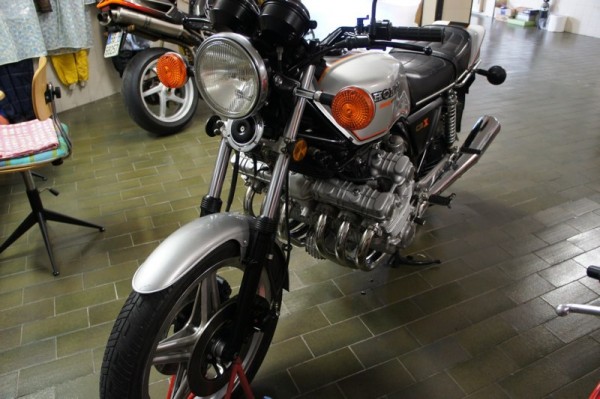 In a collection of this caliber, this CBX looks positively pedestrian – although it is certainly a rare and desirable bike. This bike just does not quite have the same racing history as the others in the collection. It is in fully original condition and looks perfect.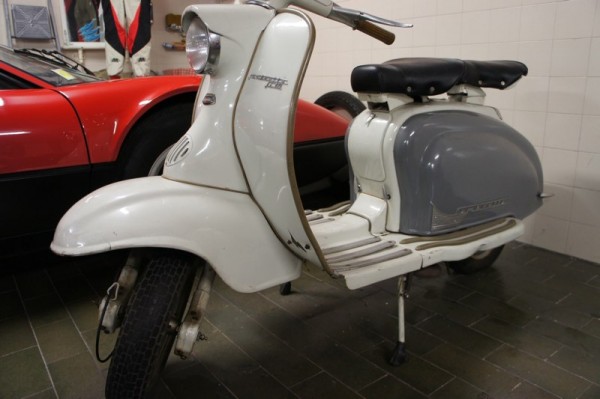 And if all of the above beasts are too much bike for you, then here is a wonderful little Lambretta Innocenti Li125. This 4-speed scooter was introduced as a 1959 model.
From the seller:
My business activities require my full commitment and I have very little time to dedicate to my passion and to take care of my unique collection. In addition, my family does not share my same passion for motorsports and has other interests. Therefore, in order to avoid the risk of having to witness the slow but inexorable decline of my "creatures", I have decided to sell my collection. I hope that you will take care of my "precious" masterpieces.
Contacts:
Tel. +39 0731 245999
Mobile +39 348 3962712 (only in italian)
mail: rossano.compagnucci@compagnucci.it
For more information and tons of pictures of these fabulous bikes, please visit the seller's website (available in both Italian and English). Good luck to the seller – these beautiful bikes certainly deserve a good home. If you are interested in any of the bikes you see here, please contact the seller at the above address and tell him you saw it on RSBFS!
MI