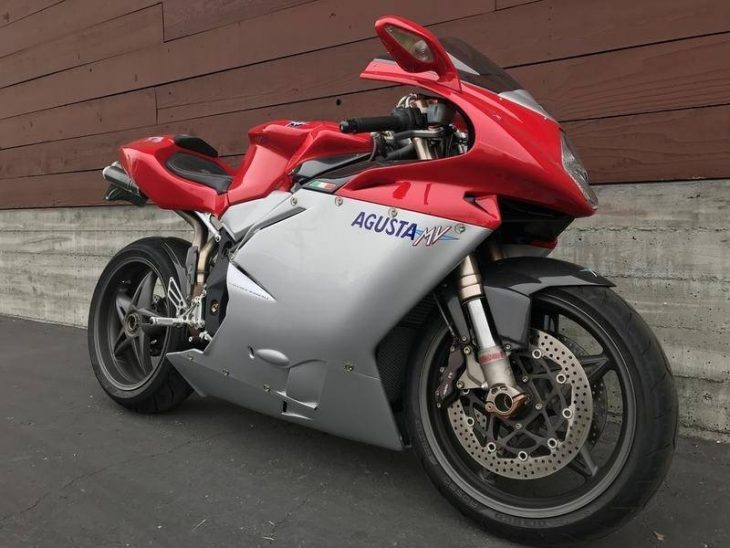 When Massimo Tamburini was done laying waste to the sportbike world with the sinewy beauty and kneecap shattering performance of the Ducati 916, he wasted no time in returning to the Cagiva Research Center to one-up himself. The resulting MV Agusta F4 series plucked heart strings and squeezed adrenal glands in a totally different way, but its 20-year run as a pinup, racer and peerless track toy are evidence that Tamburini was a man whose talents knew no ceiling.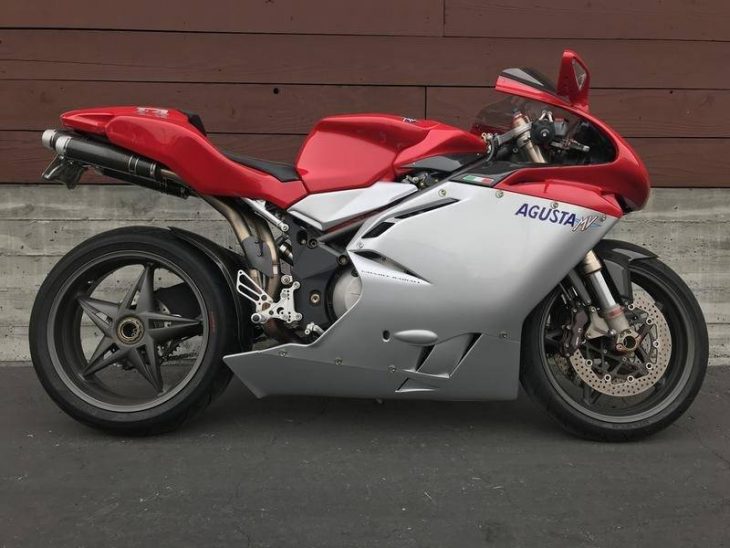 This 2002 MV Agusta F4S has the '02 evolution engine, which pushed out nearly 140 horsepower at the crank, up from just shy of 130 in the earlier bikes. This one is as bog-standard as MV Agusta F4s get, with no special packages or limited-edition packages. It is just a simple, classy Italian rocketship in its purest form. Down to the fantastic, classy and stone-simple livery, everything about these turn of the century MVs is classy.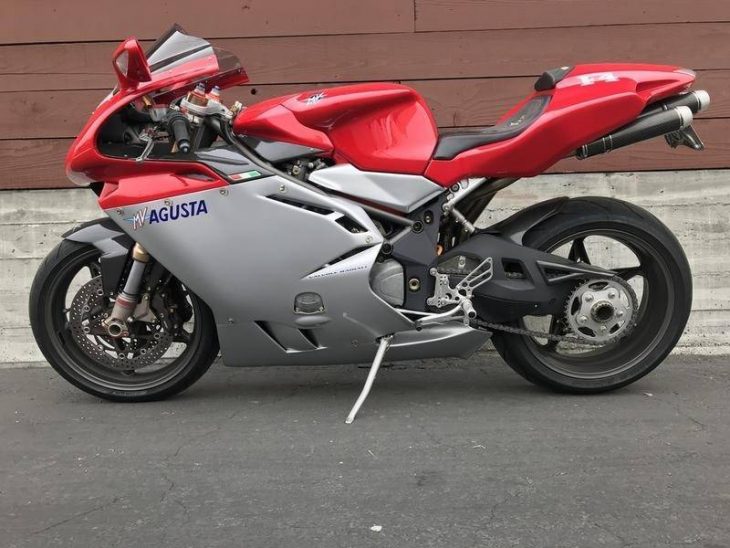 The seller says this example is basically in showroom condition, and the digital dash shows fewer than 3,000 miles. From the photos, the bike looks very clean and well kept, with one or two little exceptions. The lovely stock exhaust has been replaced with a set of carbon fiber jobs that have been relieved of their emblems. The seller spends the description gushing about F4s in general and doesn't mention who made the pipes or what happened to the stock ones.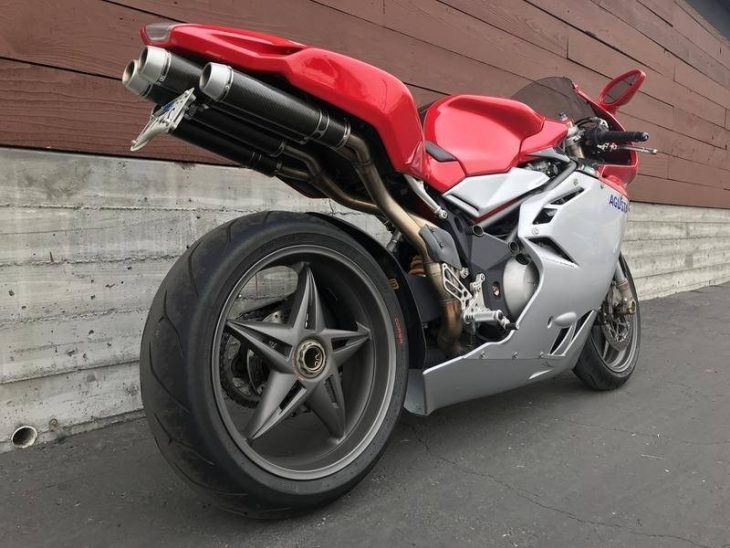 From the eBay listing:
One of the most beautiful motorcycles ever produced and a testament to Tamburini's engineering skills. Buy an MV and you really do get your own personal slice of the legend. An F4 to look at, to polish…and to admire.
An incredible slice of Italian exotica.
Mechanically reliable with a build quality that rivals any manufacturer, the MV Augusta F4 750 S is as stunning to ride as it is to look at.

With an engine derived from a Ferrari F1 engine, the 750S rides as good as it looks.

As an objet d'art, an icon, a talisman, F4S is peerless. As a modern high-end sportbike its performance is legendary.

Through fast, sweeping corners, the F4's slot-car stability, grippy Pirellis and effectively limitless cornering clearance permit as much speed and lean
angle as your skill and personal sphincter calibration can tolerate. If cornering speed is the name of the game, you're looking at a major player. Still, this is a
motorcycle that goes fast on its own rules, not yours. Carve your way through corners. No flicking. The F4 responds best to firm input, and not just through the bars. Weight that inside peg. Push the fuel tank with your outside knee. Relative to the average Japanese sportbike, it's like learning a new instrument. The tighter the road, the more effort it takes to make beautiful music together.

This 2002 750S is as clean as you'll ever find. Virtually flawless in near-showroom condition with only 2817 miles.

Marin Speed Shop is the San Francisco Bay Area's premier Ducati, Triumph and Vespa dealer. We also specialize in rare and vintage and custom motorbikes.

All of our pre-owned inventory had been through a thorough multi-point inspection and comes with a 30 day warranty.

Extended warranties are available on most models

We can provide financing from one of our many lenders and can also arrange shipping.

Email us for more details
The $8,400 asking price is probably on the optimistic side even for such a low-mile F4S, but I won't be shocked if it grabs every bit of it.