Despite the lack of cc's this could quite possibly be the closest thing to a true GP bike for the streets;  it is right there in the name, the GPR125.  Most 125cc bikes are aimed at testosterone filled teenagers but not the Derbi. In fact, the EU did not allow sales to anyone under 25 after it was discovered what was lurking under the fairing.  Derbi kept production numbers extremely low with only 125 produced a year.  SP2 versions were known to produce HP numbers close to modified Honda RS125's and that was on pump gas!
This one happens to be on roids;  it has a 170cc big bore kit mated to a Jolly Moto exhaust.  Little known fact;  Derbi production engines are assembled by the same 4 men that built the 125 GP bikes.  It has been rumored that every now and then they would switch things up by changing things like porting, squish and ECU settings so each bike can have different performance traits.
Some of the best welds in the business.  Derbi has always been known for quality but doesn't get recognized for it like Bimota does.  Most of Bimota's designers came from Derbi in the late 70's.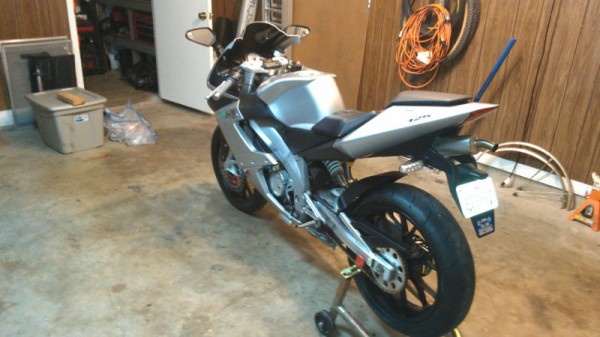 Did I mentioned it is titled?  Just like Rafael in Spain or Sergio in Italy, you too can terrorize the back roads on a bike that has pure GP lineage.  The BIN on her is $7,500.  Can you name a better bike for that price?  I'm still waiting for an answer.  The fact is you can't.
Click here for the auction  and click here before you comment.
Ian