Located on the eastern outskirts of Tokyo in the Japanese prefecture of Chiba comes today's ultra rare find: a Suzuki RGB500 race bike. Created by the factory to outfit privateer racers, the RGB500 was steadily improved over the years in the direction of – but always slightly behind – the full factory effort. Still, this was as close as you could get to buying a 500cc GP machine because it WAS a 500cc GP machine, capable of astounding feats of performance with a brave enough pilot on board.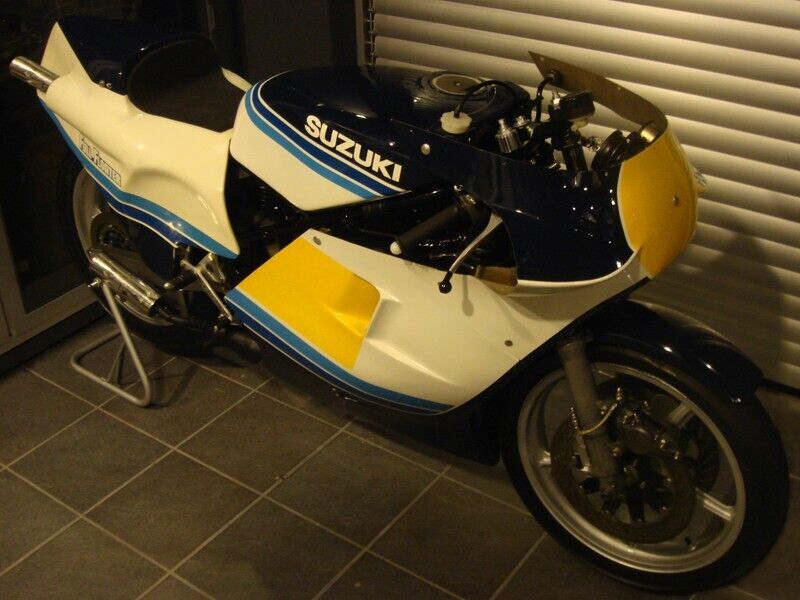 Like the Big RG500 Gamma street bike that shares its name, the Suzuki GP bike was a big square-four, liquid-cooled two stroke. Power was estimated to be 110+ HP from the rotary disk-valve inducted motor, with most of that concentrated way up near the top of the rev range. Suzuki did what they could to tame the beast via a steel double down tube frame, stout front forks which incorporated a modern anti-dive mechanism, and a rising rate "Full Floater" single shock rear suspension.
From the seller:
It is a very beautiful vehicle.
The aluminum tank is new.
The exterior is all original paint.
Not a repaint.

SUZUKI Works Specifications:

The front fork is a 40mm magnesium square anti dive
Magnesium front caliper
Magnesium rear caliper
Front and rear 18 inch Works Campagnolo XR35/40 Wheels
Resin kill switch
Front and rear works disc rotors: 310mm / 220mm
190mm pitch Works stem: Upper magnesium / Lower aluminum
Magnesium Front Brake Master
Magnesium Rear Brake Master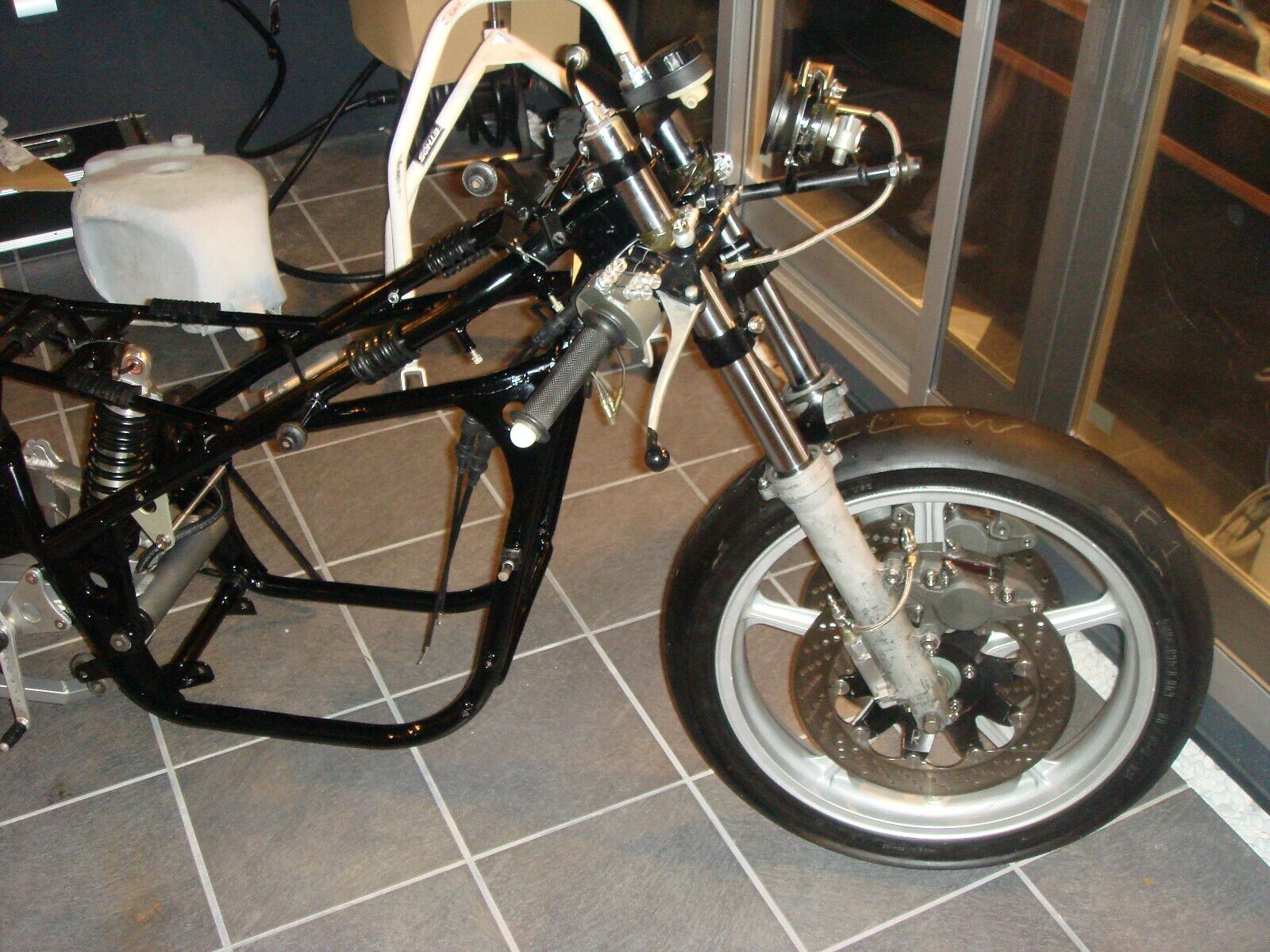 More from the seller:
All parts are genuine Suzuki race parts.
Most are new parts.
It was assembled with new parts in the picture.
Except for genuine aluminum bolts, they are all titanium bolts.
A very rare RGB500 Racer!!
There is not a tremendous amount of info on this one, but the pictures show a clean and well preserved racer commensurate with the 1980s, in various stages of restoration. The market for these bikes appears to be all over the place, as we do not see these B model customer bikes very often. But imagine the jealousy thrown your way when you show up at a local track day event on this bad boy! Popcorn noises and dry clutch rattle only enhance the experience! This particular bike has a starting bid of $90,000 USD – which is likely scaring away potential bidders as there are zero bids offered at this time. You can check out all of the details here, and Good Luck!!
MI