Another year and another good time at the Quail Motorcycling gathering in Carmel California last weekend.   This year was a bit warmer and was the 10th anniversary event.  Almost all the prior year winners were present and highlights included an actual race Yamaha, the Burt Munro racer and some amazing one off customs including my personal favorite a 1985 Yamaha 500cc two stroke melded to a modern day R1 chasis.   Enjoy the photos!
Rainey Yamaha, windscreen and seat were replacements but everything else looked like it had come off the track.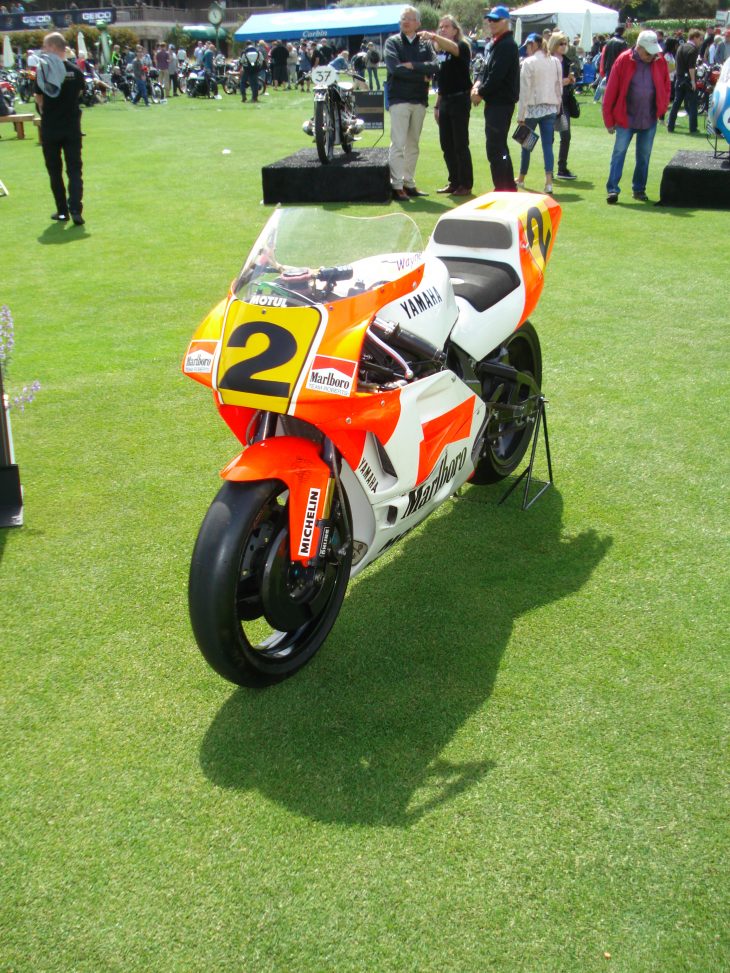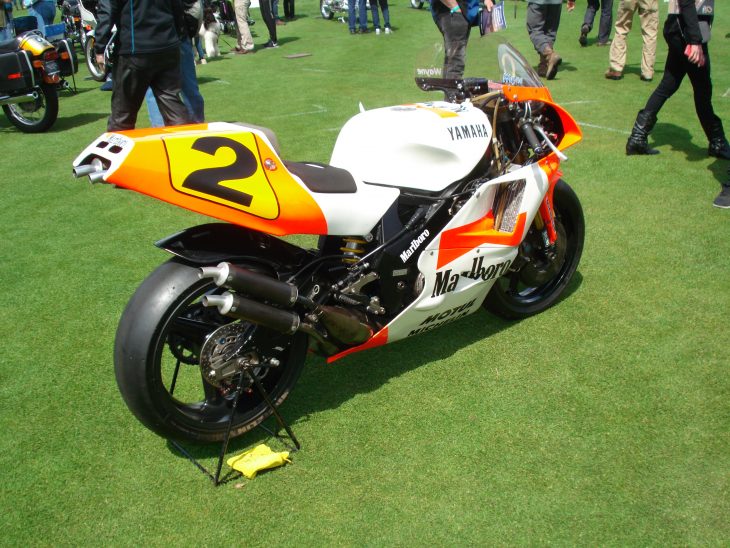 Here is the one I mentioned in the header.  The sign on the front is a bit hard to read due to glare but it says 1985 Yamaha RZV500.  Bodywork looks like a 2nd gen R1.  Sadly I didnt get to hear it fire.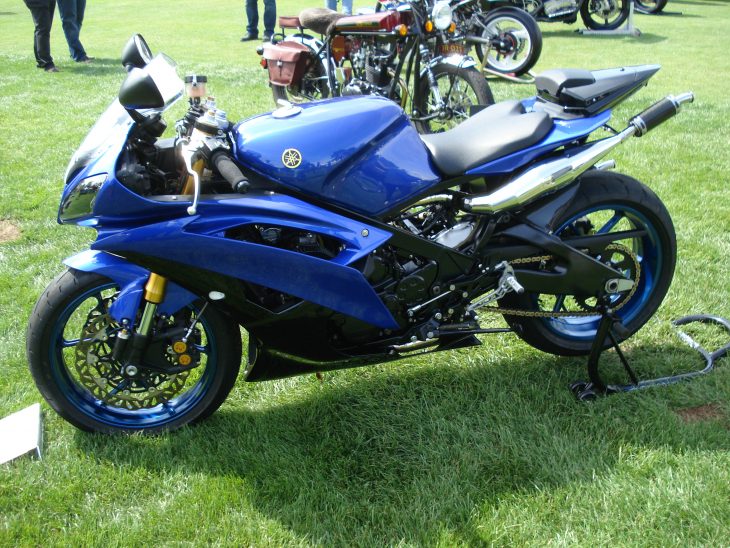 Is that the Burt Munro Indian special?  yup..super cool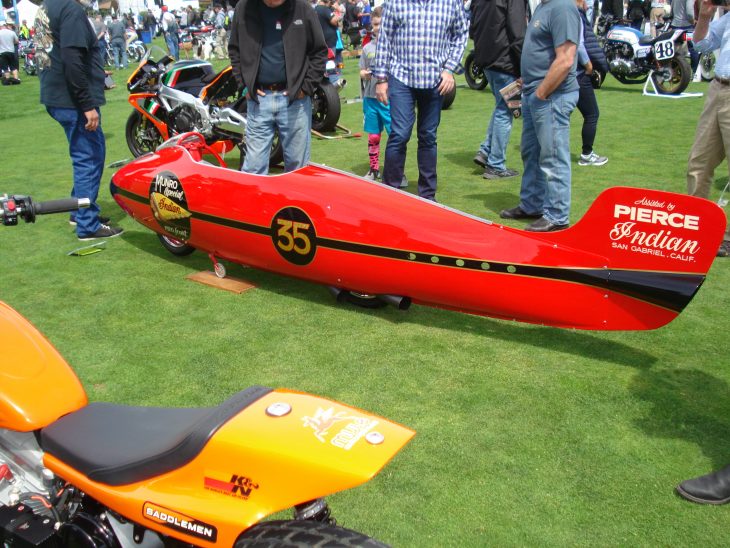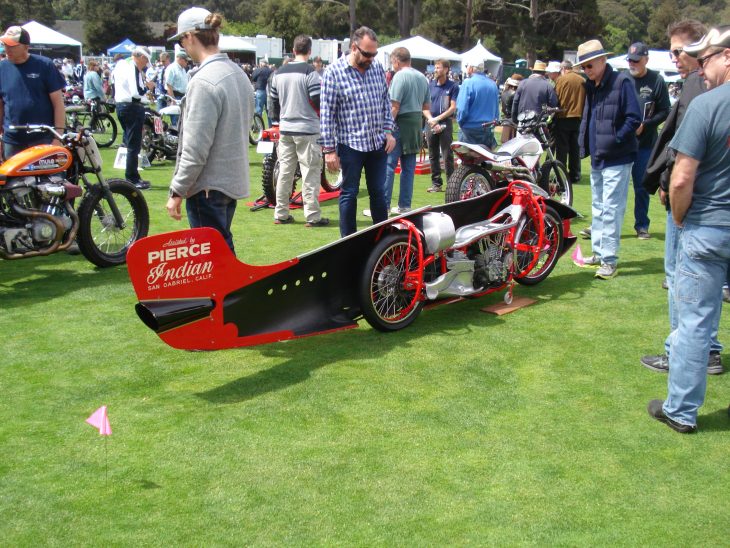 Note:  for anyone who hasn't seen the Burt Munro movie with Anthony Hopkins, definitely worth a watch.
How about some rotary engine goodness?  there was actually a whole selection of these, this was the cleanest and had a super cool rotational dash unit that sadly I didn't get a photo of in operation.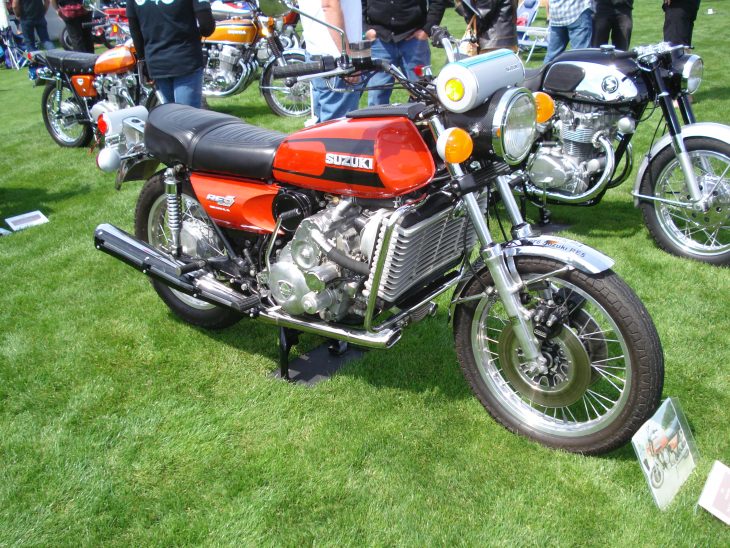 A fair selection of mid 1980's and 1990's sportbikes: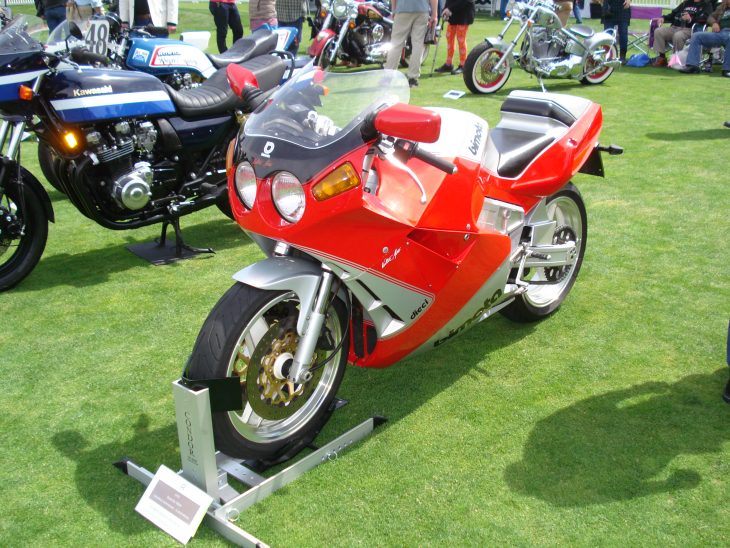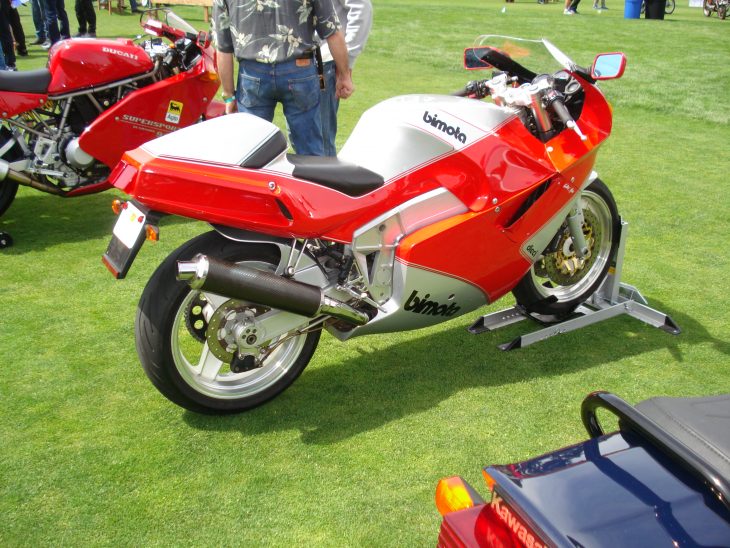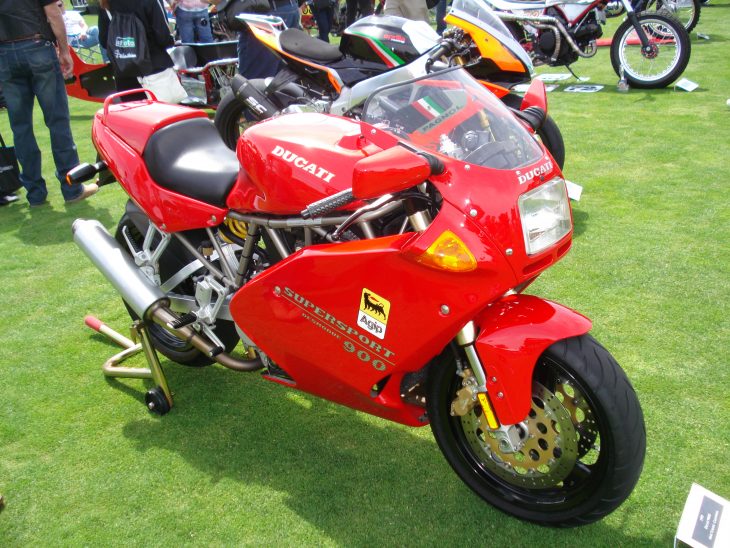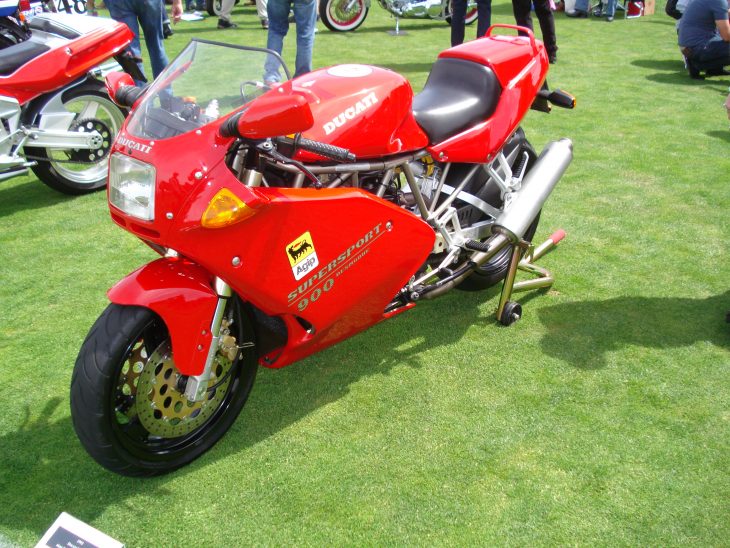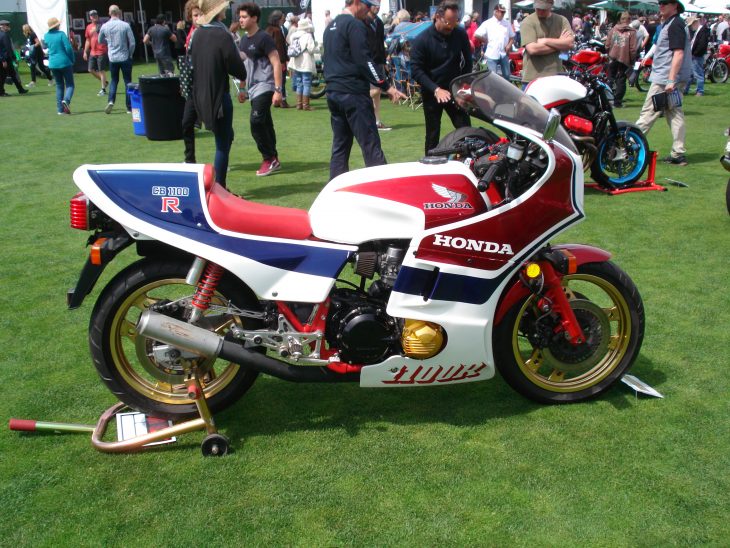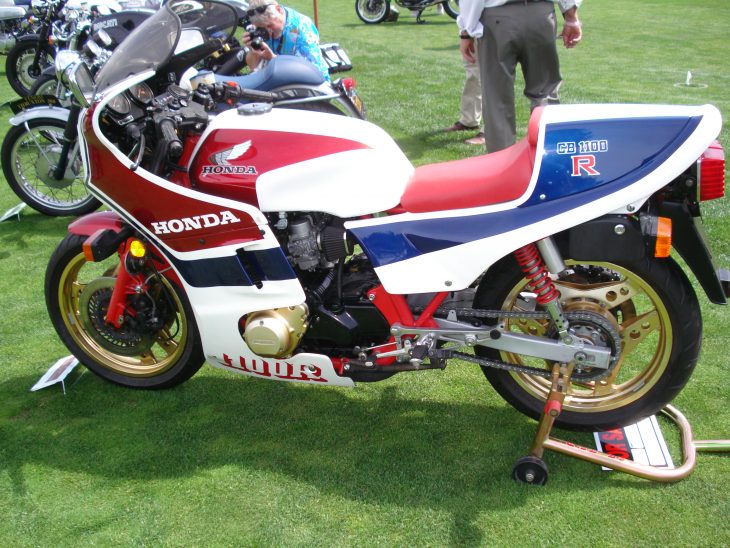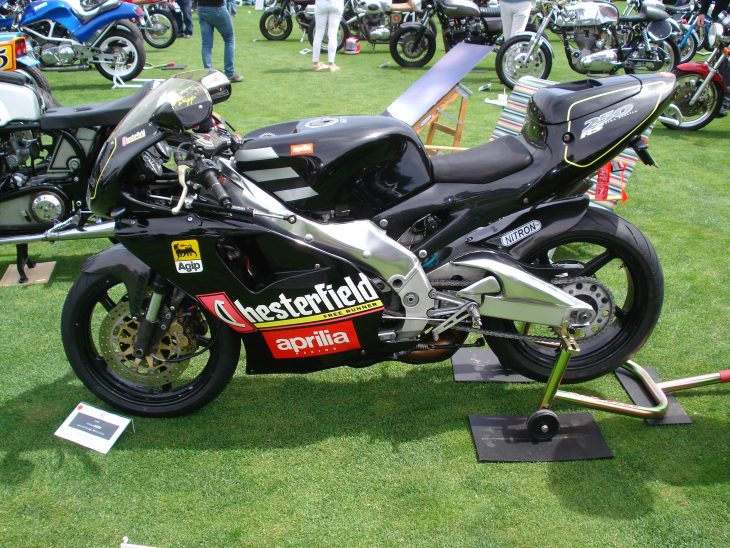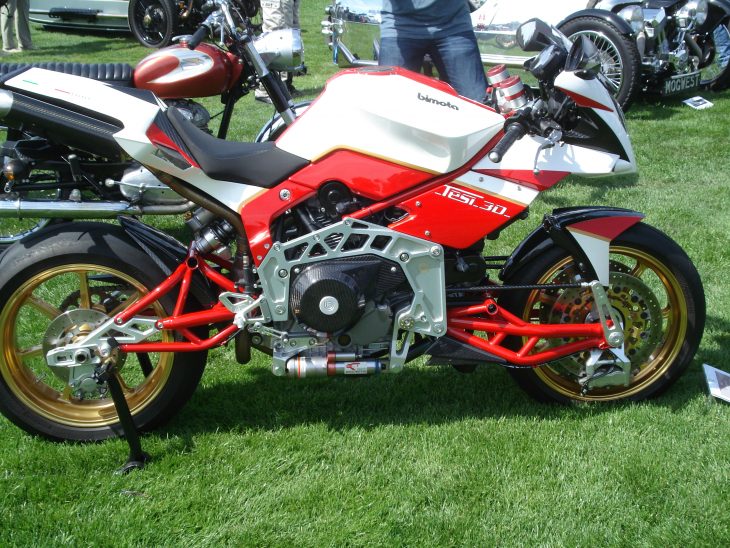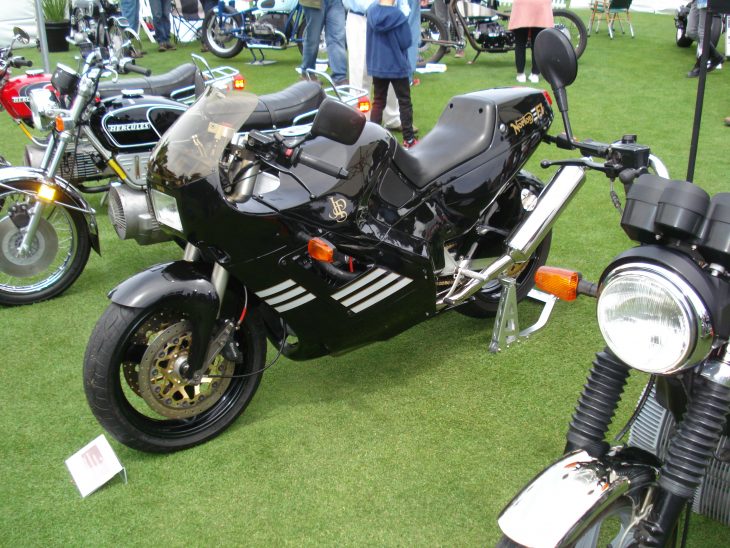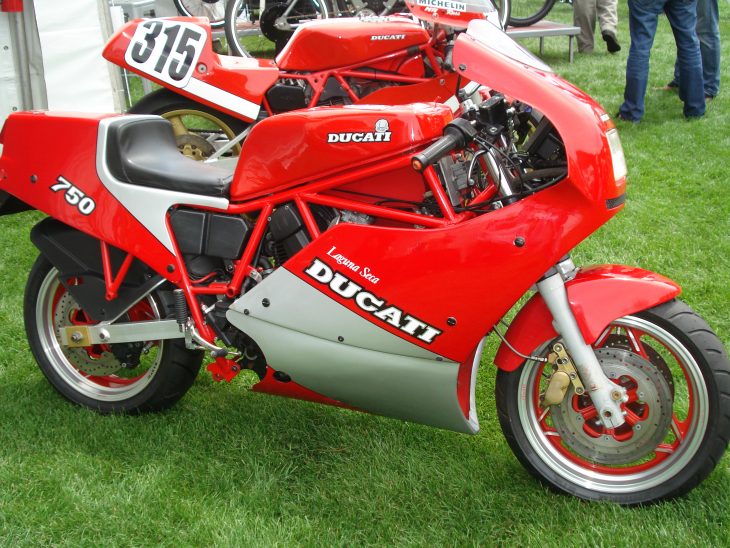 Classics including this years best in show, a Flying Merkel: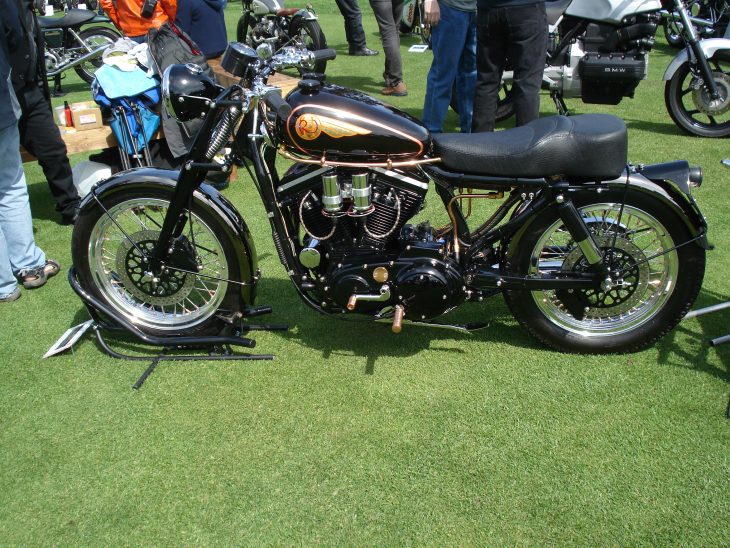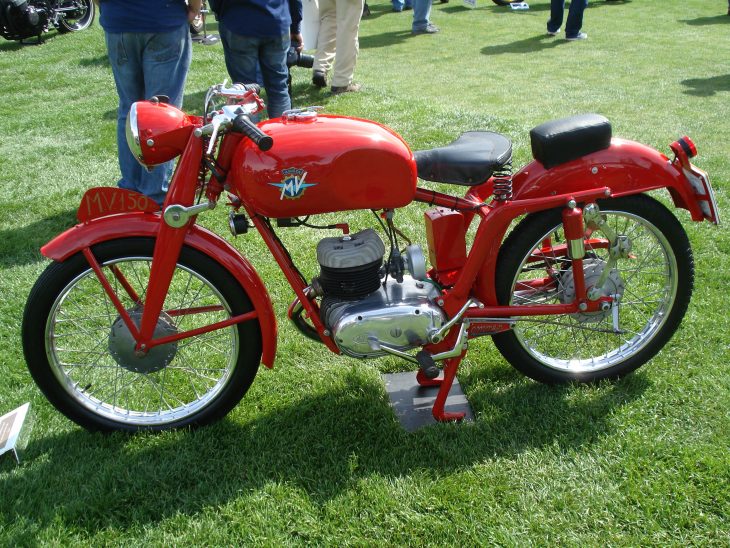 Many of the winners from the last 10 years were present too: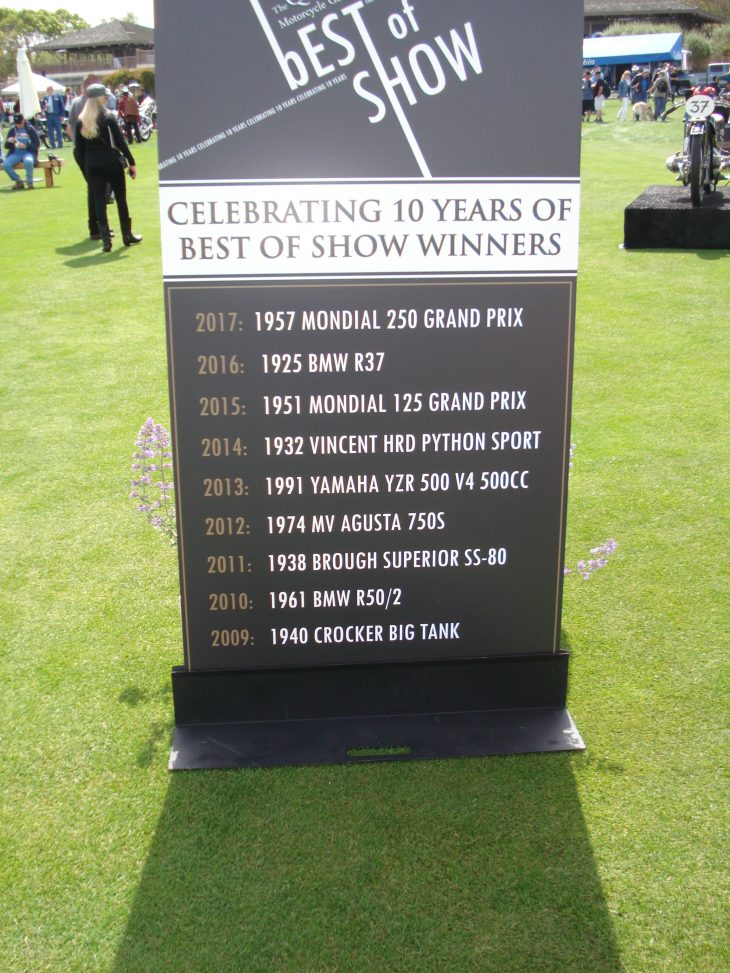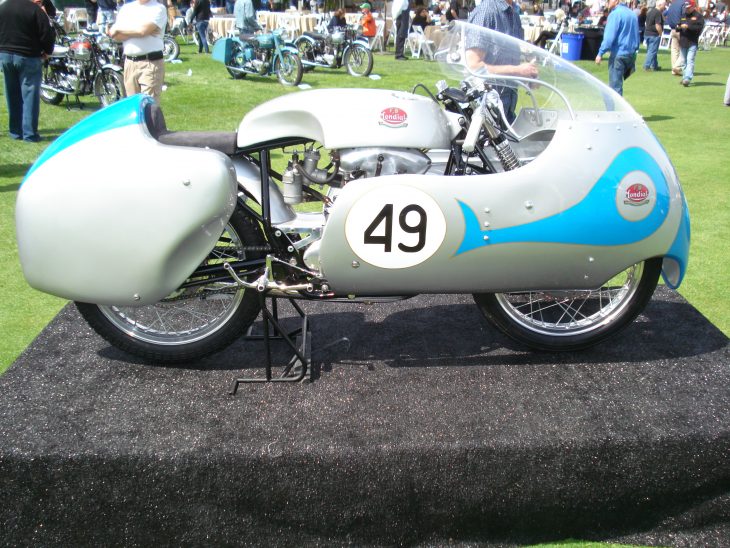 Some super cool customs were on hand too, including this Yamaha GTS that looked like something master chief would be on: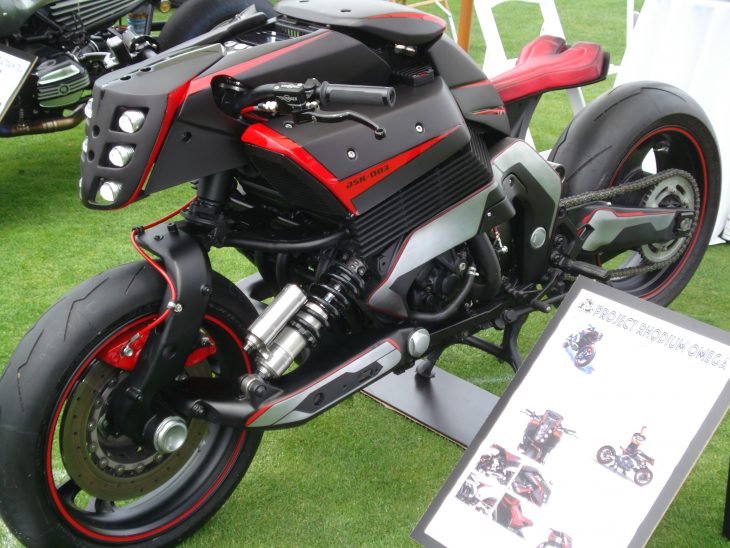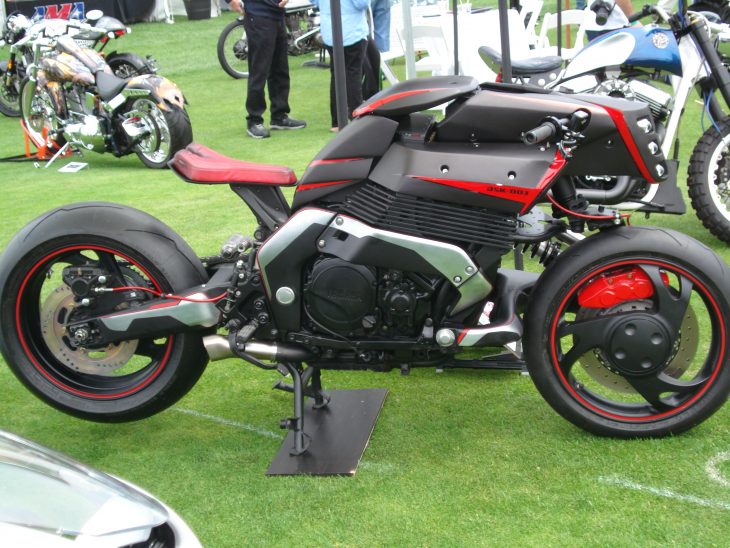 Some old and new electric bikes showed how far these machines have come. The past:
The present: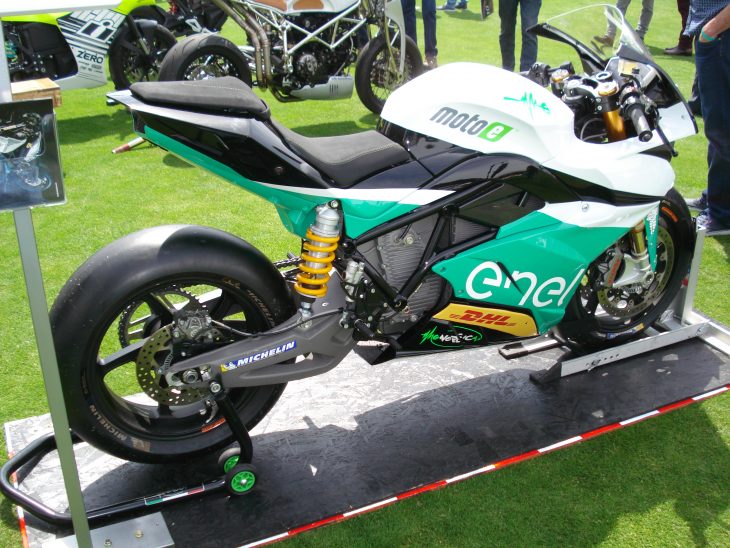 Last but not least, a bit of fun – the bat cycle…admit it, you heard the classic theme in your head: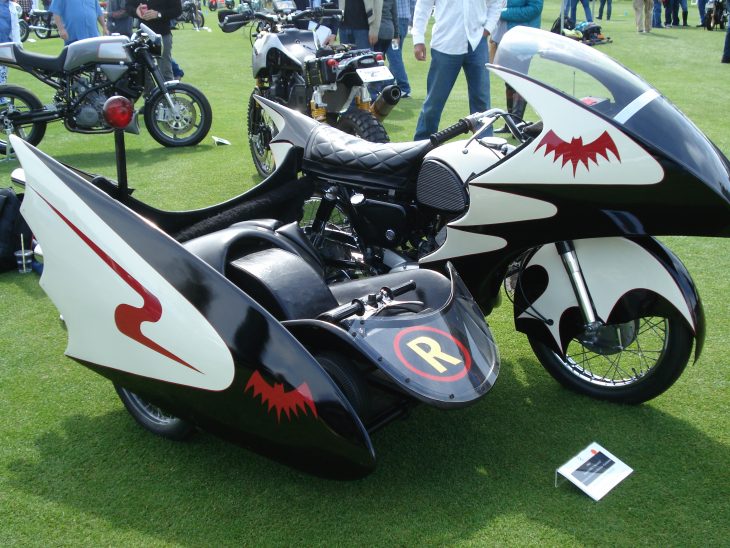 There were also lots of good bikes out in the parking lot but my memory was running low so I didnt take any shots.   There were also vendors on hand including Bonhams and Aprilia and Moto Guzzi were offering test rides.  All in all, a truly great way to spend a spring day.
Note:  Price for a ticket was $75 via advance purchase and included parking and a really nice lunch, crowd was about 3000 over the course of the day.  I got there early and was able to get up close and personal with a lot of these machines.   While the next trip I have on my motorcycling bucket list is to the Barber Museum, I plan on returning again in the future.
-Marty/dallaslavowner