Today's post is for a Ducati FILA 999R in Florida  with less than 2,000 miles since new.  While the 999 series isn't hard to find for sale, approximately 70 FILA editions were imported into the USA so finding one in this condition and mileage is quite rare.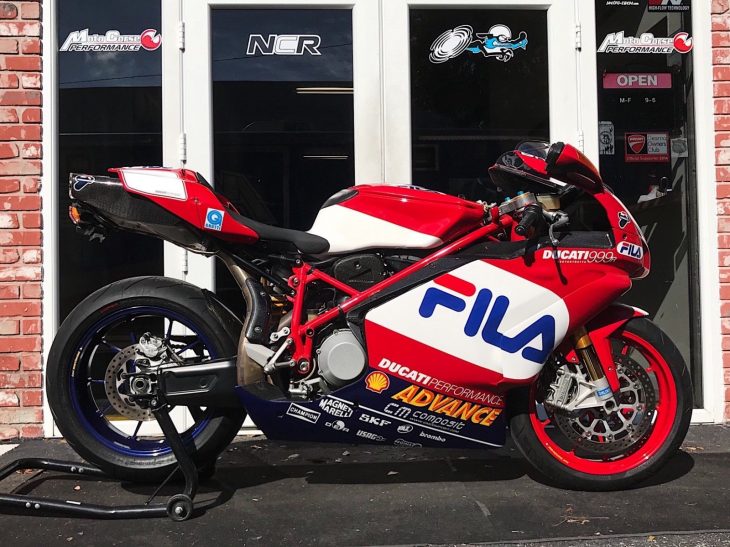 For a while it seemed like every Ducati sportbike had at least 3 different versions with some also having a "commemorative edition".   While these commemorative editions seemed to be mostly overpriced marketing exercises (cough-Nieman-Marcus-748-cough) the Ducati FILA edition was a bit different.  The FILA 999R was launched to celebrate Ducati's 200th win in the World Superbike Championship and came with all the 999R level goodies such as carbon-fiber bodywork, top-level engine internals, as well as an upgraded fuel system and upgraded suspension.  All the changes meant that the R offered 40BHP more over the basic/strada version while also being lighter and handling better.
The FILA edition also had another advantage over the other 999 versions; it just looked much better.  Initial reviews of the 999 series were that it certainly wasn't as pretty as the predecessor 998 (which still looked in large part like the legendary 916).  Many people commented that the 916 had a balance of form and function, also sometimes called "the-balance-between-lust-and-trust".  The 999 was perceived as high trust, low lust in large part due to its full fairing on the front but very small rear fairing.  Fortunately the FILA edition elicited no such complains although a few reviewers indicated the paint and decal quality could leave something to be desired.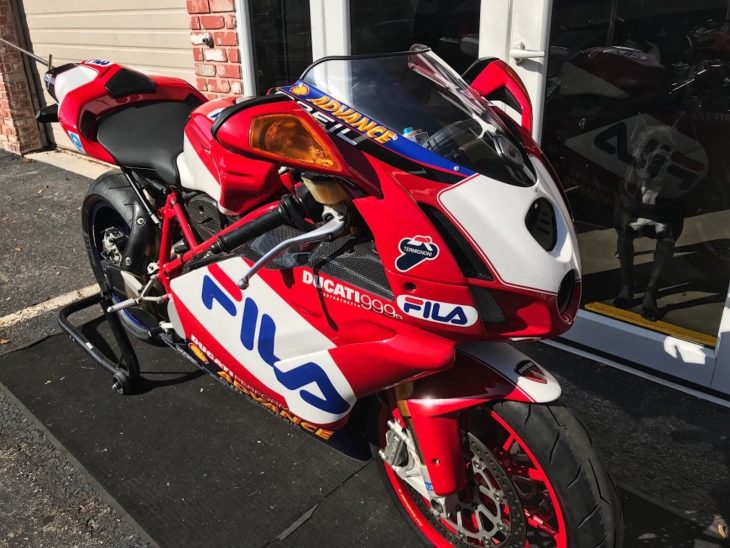 This particular bit of carbon wrapped goodness is being offered by a dealer in Florida.   Unfortunately there is zero information in the listing about any servicing and given the low miles, I would expect the tires and fluids to all be original and also the belts would likely need to be redone.  While this (and possibly a battery) would be likely costs, this bike looks to be absolutely pristine.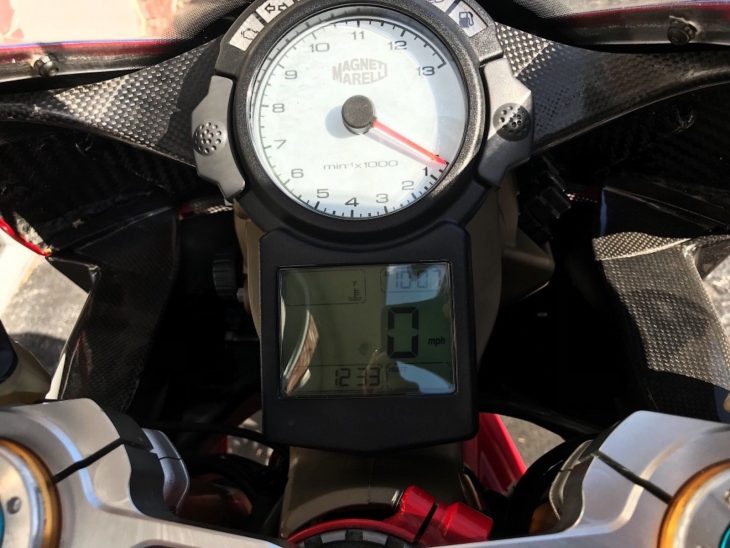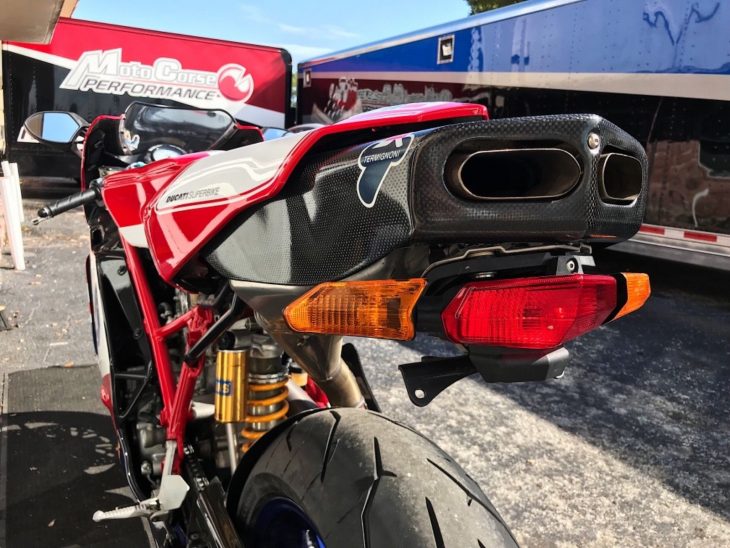 So is this 999R FILA worth the Buy-It-Now price of $18,500 USD?   Honestly I think that price is a bit high.  FILA editions seem to trade somewhere between 11-13k so the price bump for this one seems to be based on the mileage and the fact that the seller is a dealer.  The seller does indicate an opening bid price of $15,000 USD which is more reasonable and demonstrates a bit of potential movement on the price.
Perhaps the real question is whether this one will appreciate going forward.   While certainly not as dramatic as a Desmosedici or Supermono, the FILA edition does seem to be the most desired 999 series bike.  I would predict a bit more depreciation over the next 8 years, then a stabilization and slow price increase over time.  This one will probably appeal to a collector with a long term mindset and homologation/Ducati R series collector.
-Marty/Dallaslavowner