There is a new documentary out called ROAD which which is based on the life on motorcycling legend Joey Dunlop so it seemed extra appropriate to post a Joey Dunlop commemorative edition RC51/VTR1000.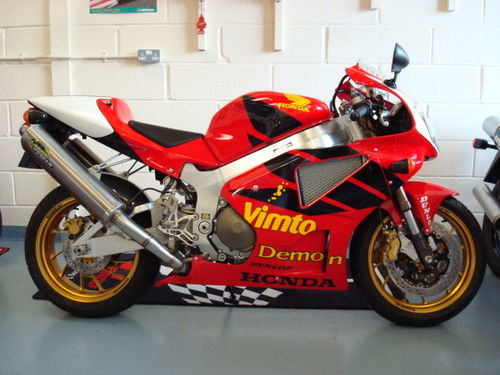 Back in 1997 Honda's response to a resurgent Ducati was its own V-Twin, the SP-1, which would be the basis of the US RC51 and European VTR1000 models.  In the capable hands of 'Texas Tornado' Colin Edwards, the SP-1/RC51/VTR1000 went on to win the World Superbike crown in 2000 but the bike also also proved capable of mastering road courses like the Isle of Man TT.  It was on a SP-1/RC51/VTR1000 that  Joey Dunlop achieved his 24th TT win, a win that occurred in awful weather conditions and which the Irishman later declared 'was probably one of my best wins.'
There would be two further TT victories for Joey Dunlop on the SP-1/RC51/VTR1000 that same week, bringing Joey's TT wins to date to a mind boggling 26. Tragically he was killed at a race a few weeks later and Northern Ireland went into mourning in a way not seen since the death of Ayrton Senna in Brazil (over 50,000 people in Ireland attended Joey Dunlop's funeral).

This SP-1 is one of a limited edition of only 26 machines commissioned by a Honda dealer in the UK. The Joey Dunlop model came with gold-anodised OZ wheels; Lazer exhaust system; Power Commander; carbon-fibre rear hugger; WP multi-adjustable rear damper; Goodridge brake hoses; adjustable rear-sets; paddock stand 'cotton reels'; Dunlop GP208 tyres; sponsors' decals; screen name logo; and number patches. New fork yokes were fitted, carrying two plaques: one (with signature) commemorating Joey's 2000 F1 TT win; the other a numbered plaque referring to Joey's respective TT victory.
So this bike is already pretty amazing but this particular sale is for a a bike that is basically brand new.  And on top of that, this bike been signed by Linda Dunlop (Joey's wife) as well as his sons Gary and Robert Dunlop.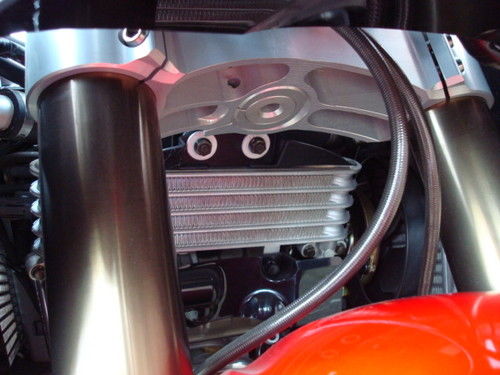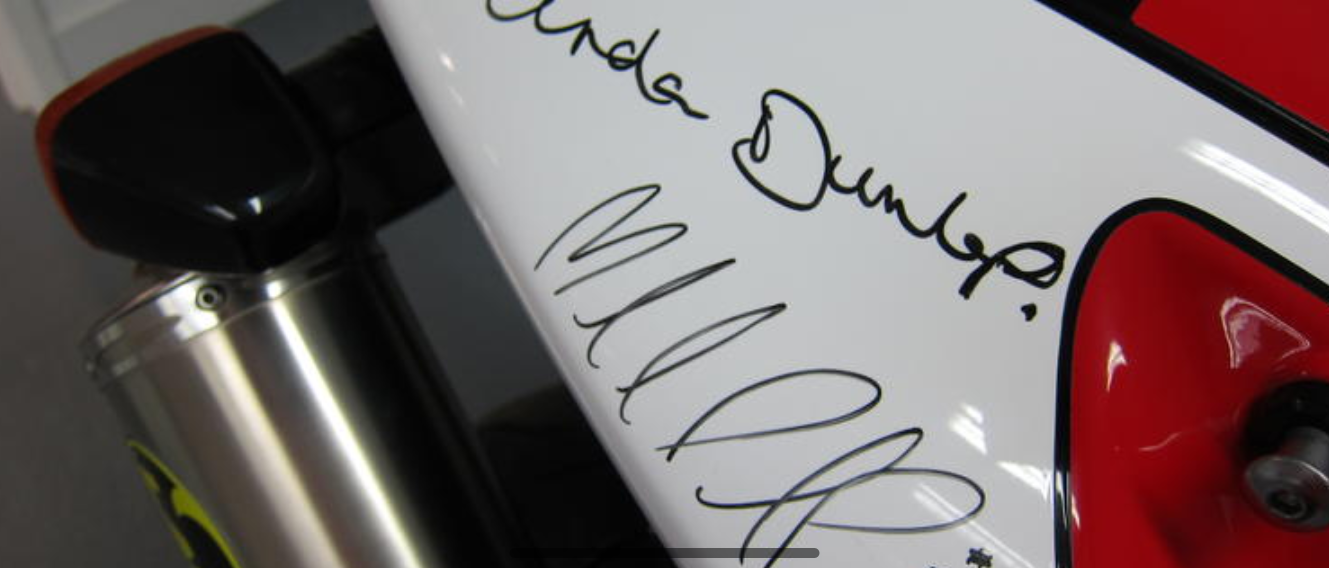 Price for this bike is an eye watering 30k pounds, which translates into about 50,000 USD.  This appears to be double what the bike sold for last time but given the fact that it is the only Joey Dunlop version ever produced, is new and is signed by members of the Dunlop family, it may actually be worth the asking price, especially for any collectors already in the UK.
-Marty