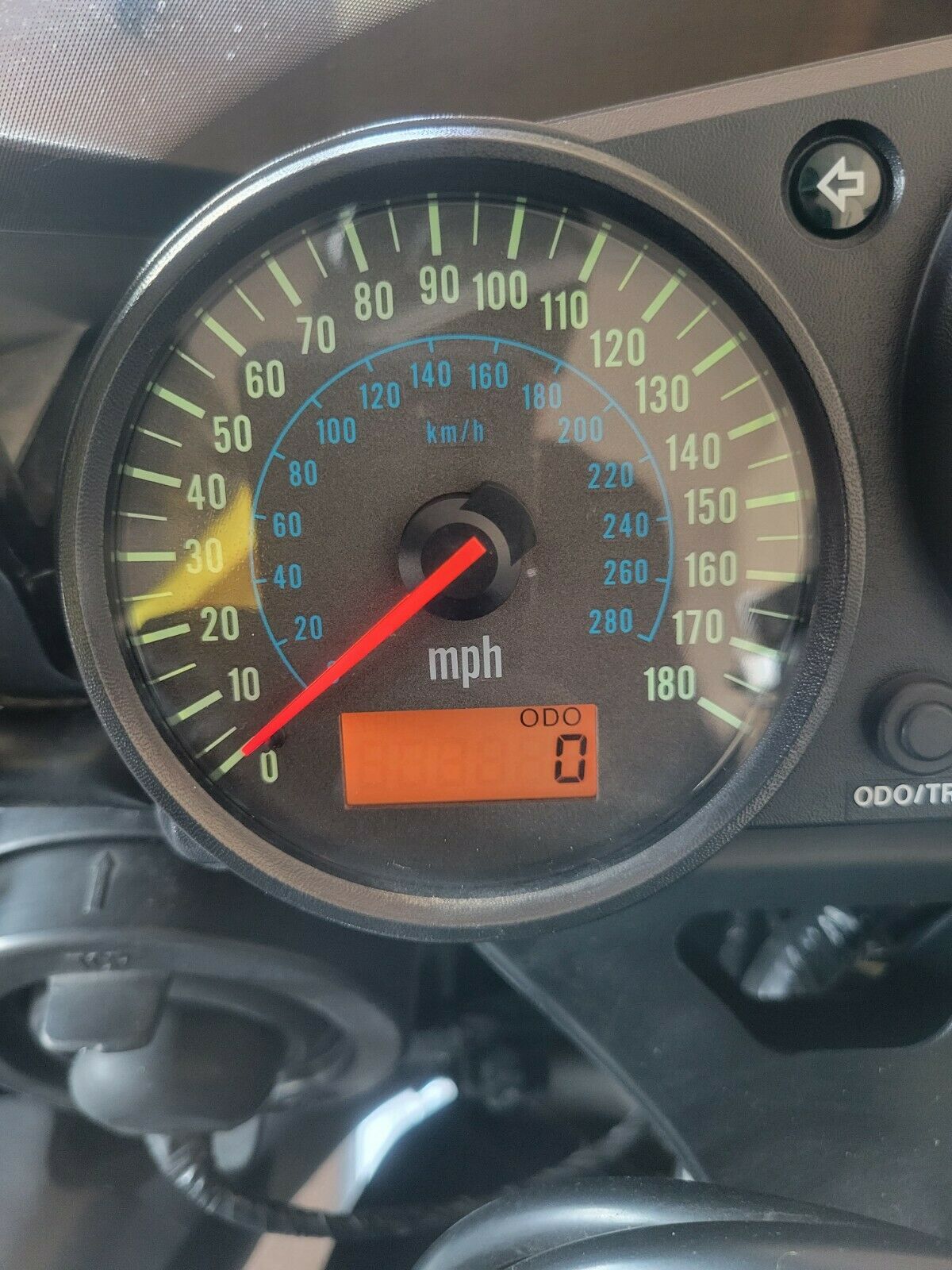 From the seller:
0 miles. Clean bike, no rust inside the gas tank. Starts right up and runs great. Minor scuffs on windshield, light stains on seats and some oxidation on small metal parts. Rubber on left side front blinker has rips in it.
Make: Kawasaki
Model: ZZR600
Displacement: 599cc
Location: Bristol . . . Indiana Duh! #NotNastyCar #BeenThere #Hoosier
Mileage: 0 (Hold that thought!)
Price: $6,000 starting bid on the auction site
MSRP in 2006: $7,299 – What's it gonna take to put you on this scooter today?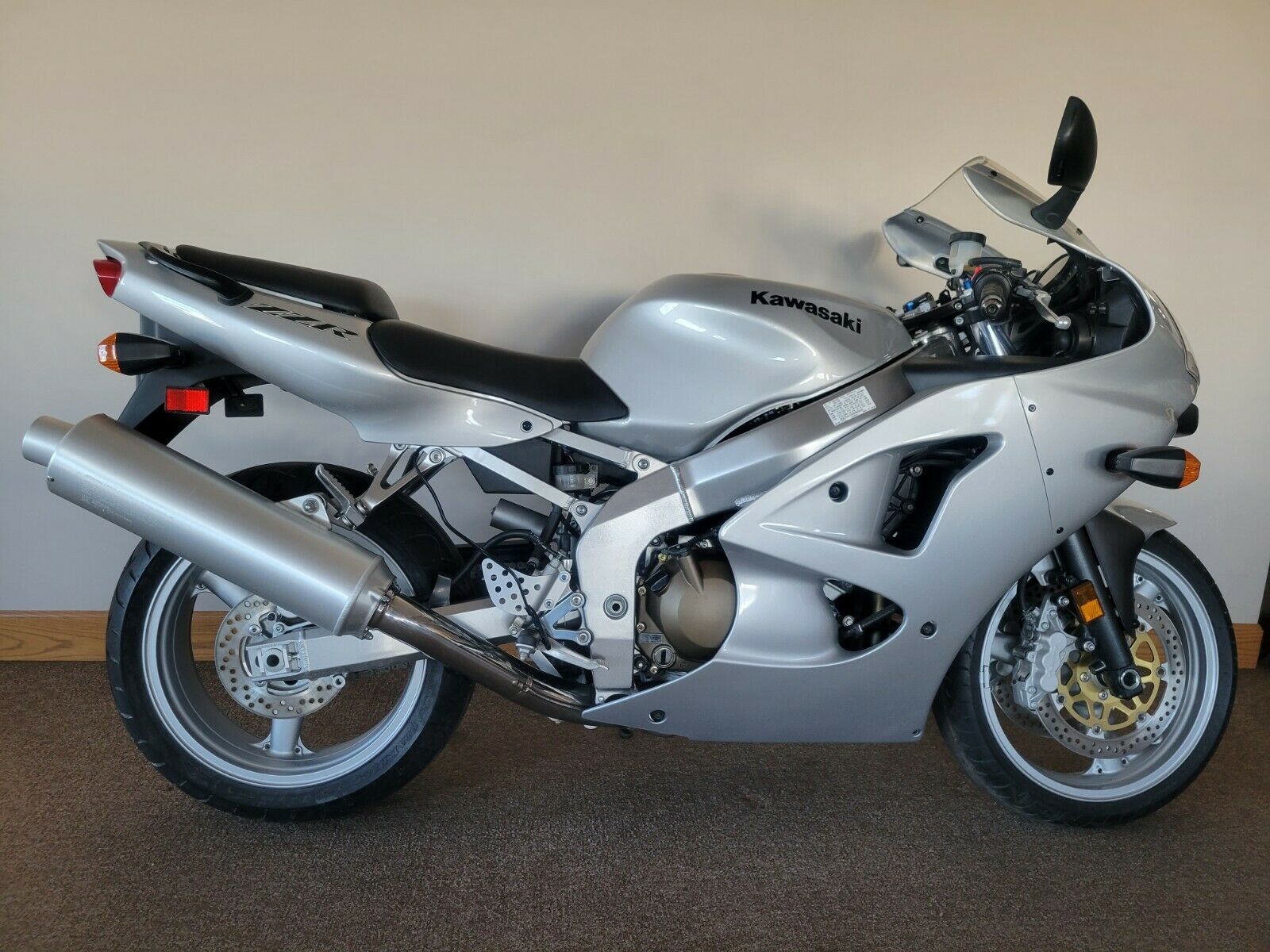 I know we have some days where nothing fills your inbox and I know we have some days where you, the subscriber says "WTF are they thinking?". We also have days were we, the writers/bloggers/wannabe's ask ourselves "Is this worthy? Is this what we're about?" Speaking solely for myself – I usually laugh, open another cold snack and say "Why not!".
Oh! Behind the scenes we have a secret messaging system that allows us to instantaneously communicate with each other- which makes it much easier for Dan, Donn, Mike and William to make fun of the new guy and to discuss the auction site oddities such as this.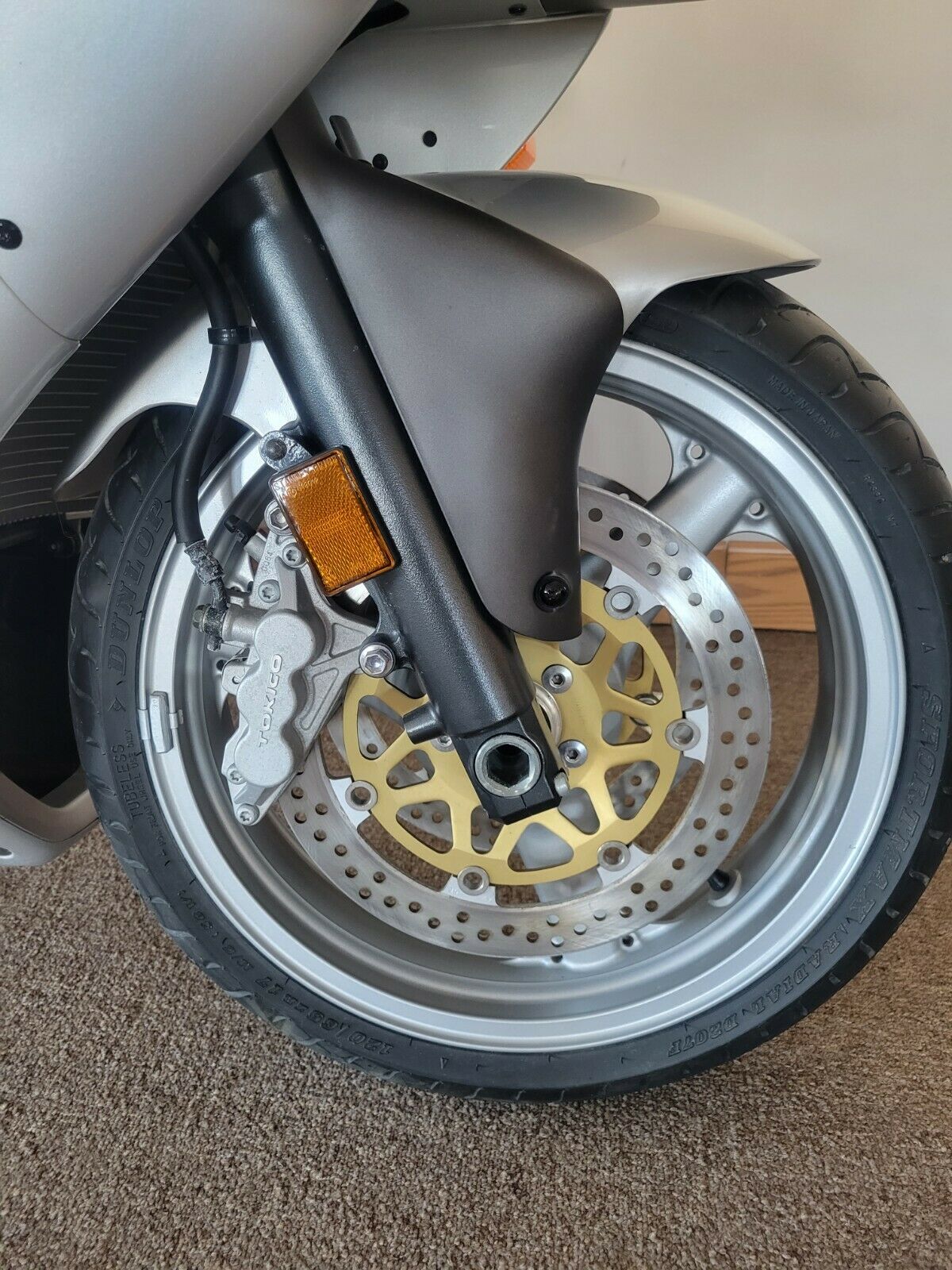 Still sporting the cross-hatch pattern from the Kawi factory or wherever the rotors are milled.
---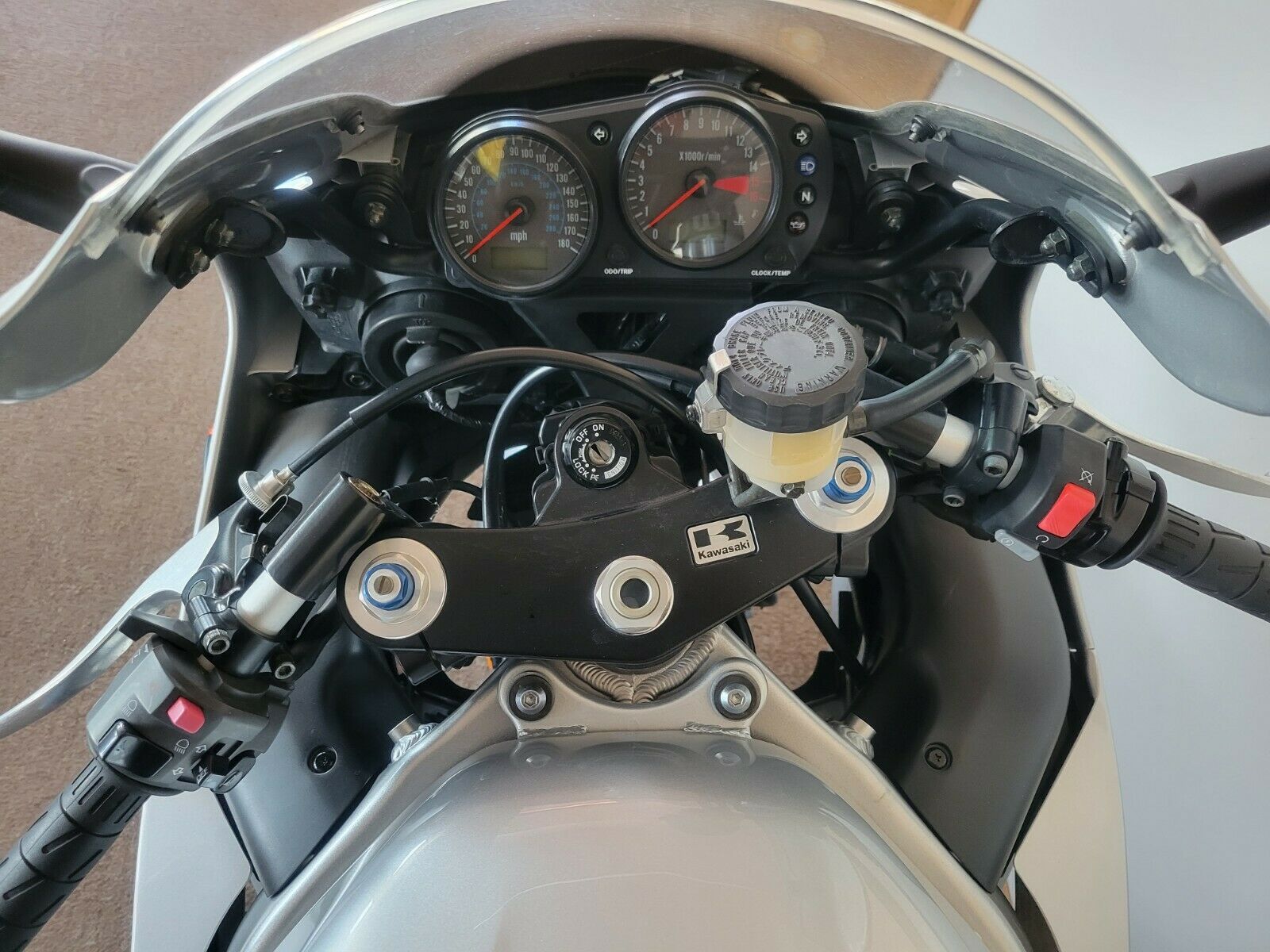 No janitor key chain scratches!
---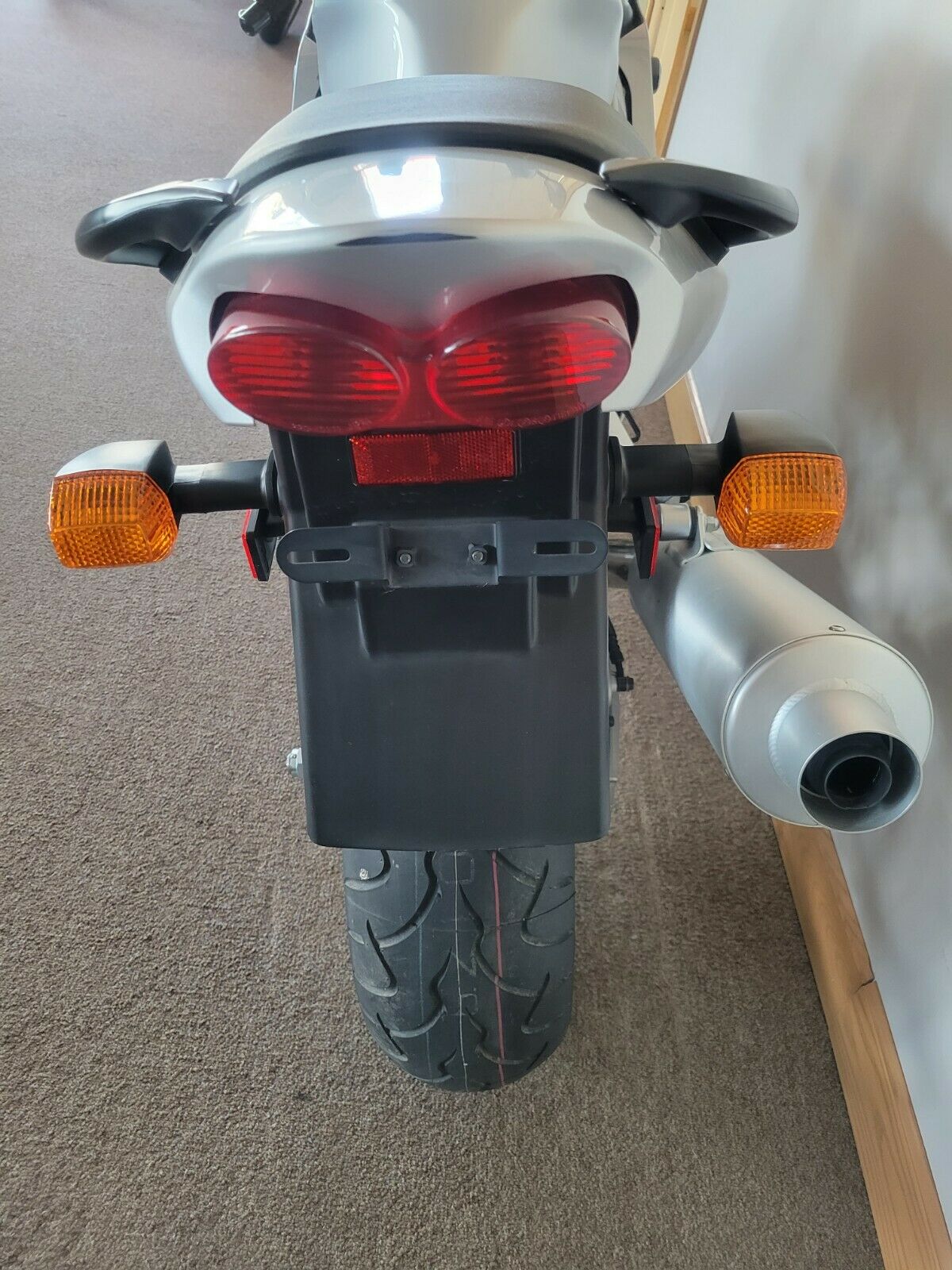 Mud flap- Check!
---
Magnesium is blemish free.
---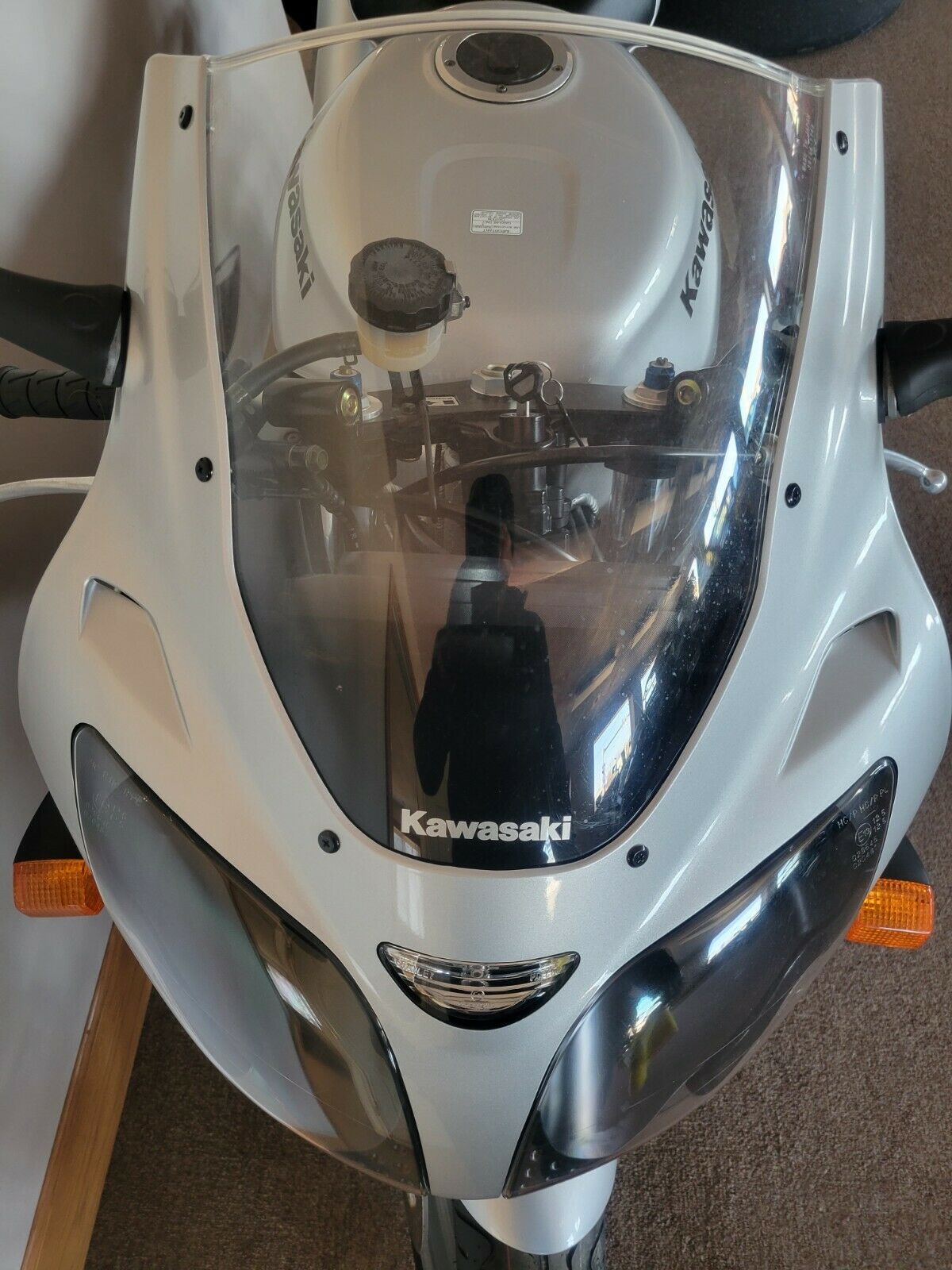 Nothing a little elbow grease can't cure!
---
Standard issue Kawi directional which makes it a super duper easy fix.
---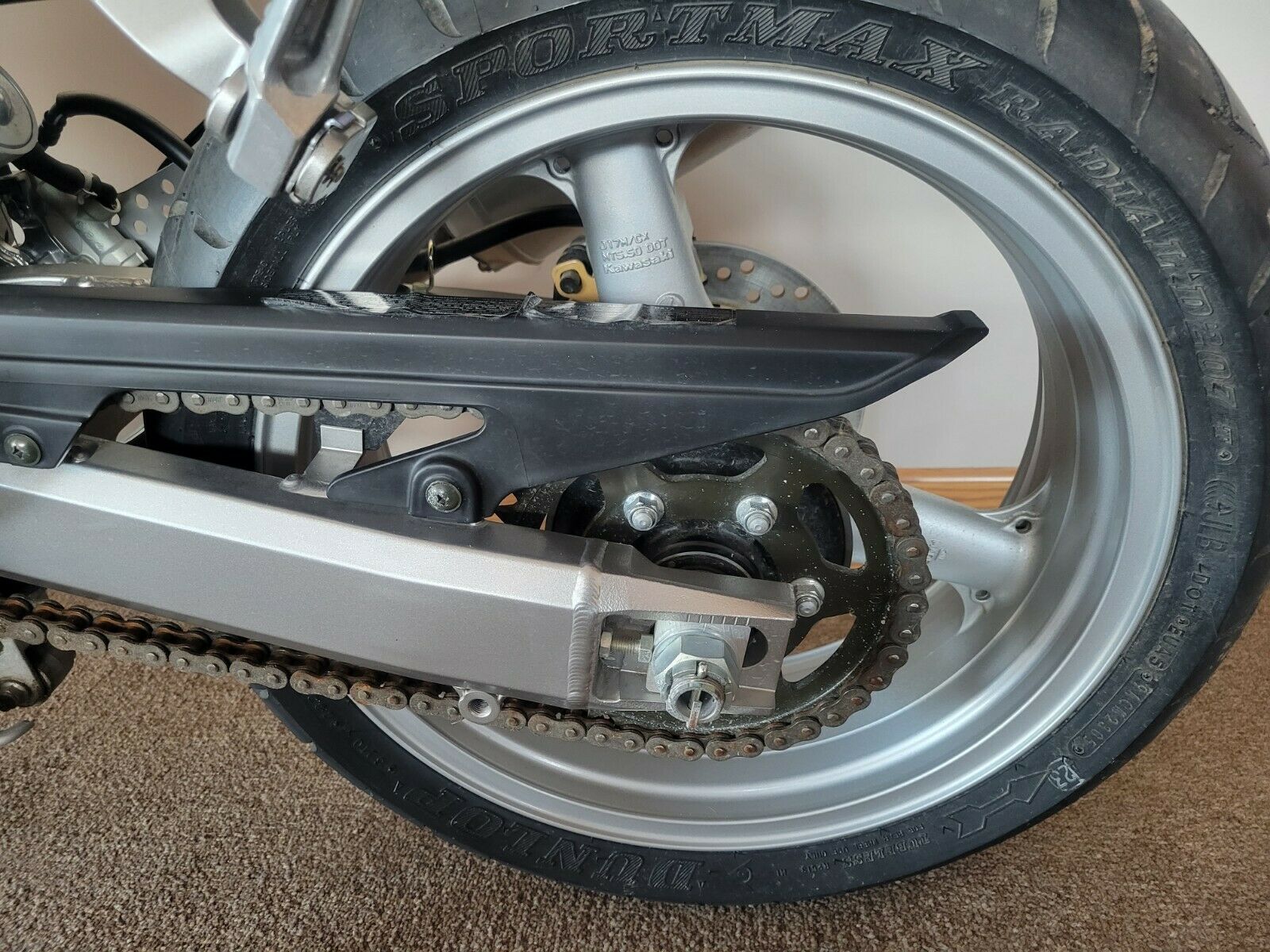 I have a $Hundy for anyone who can find another 2006 ZZR with ZERO miles for sale! RARESPORTBIKESFORSALE.COM Baybee!
Cheers!
Doug
BTW- I'm broke so, don't go looking for a zero mile 2006 ZZR!