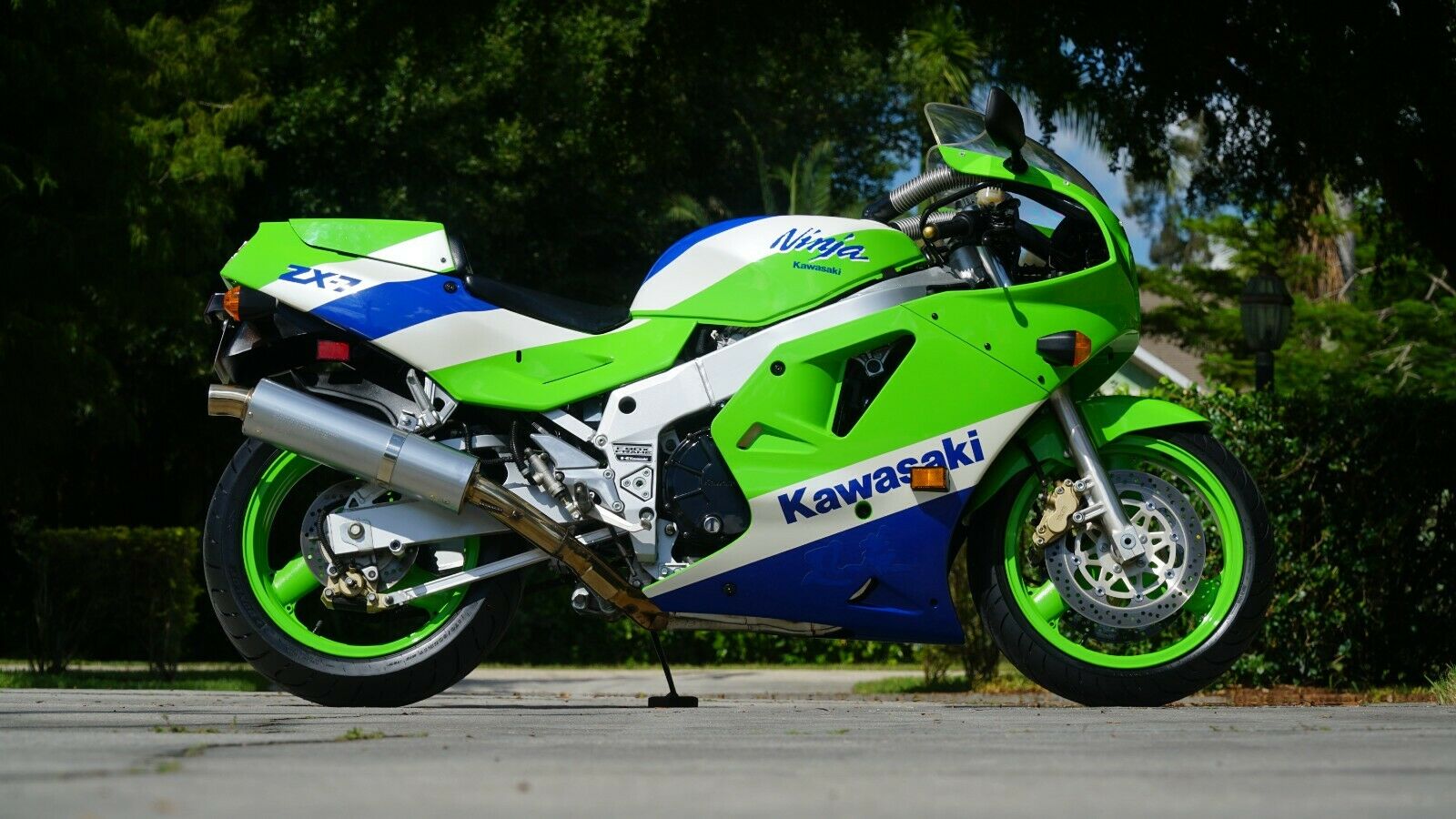 Would you look at that clean and green H1 goodness! #Tasty
If you weren't a fan of my last Homologation ZX-7R M1 post, perhaps this OG ZX-7 will tickle your green fancy pants at a clean and crisp $19,897.00 B.I.N. price 🙂
Not seeing any gooey chain lube sling-

Not seeing any significant heel marks-

Not seeing much in the way of custodian key chain marks-

Yup, it's a clean green machine!
Back in 1989, these were pretty bad ass machines (sans the fake Hoover hoses). From the factory you could expect front and rear adjustable suspenders, massive 275mm front rotors, 105hp and 17″ wheels at both ends- sporting radial tires. I know, none of that seems impressive to modern day riders, but believe me when I tell you- All of that was cutting edge in 1989. However, the middleweight Ninja was a touch heavy at 450ish pounds.
Did I mention it has 2 round headlights and is neon green with some snazzy reflective stickers?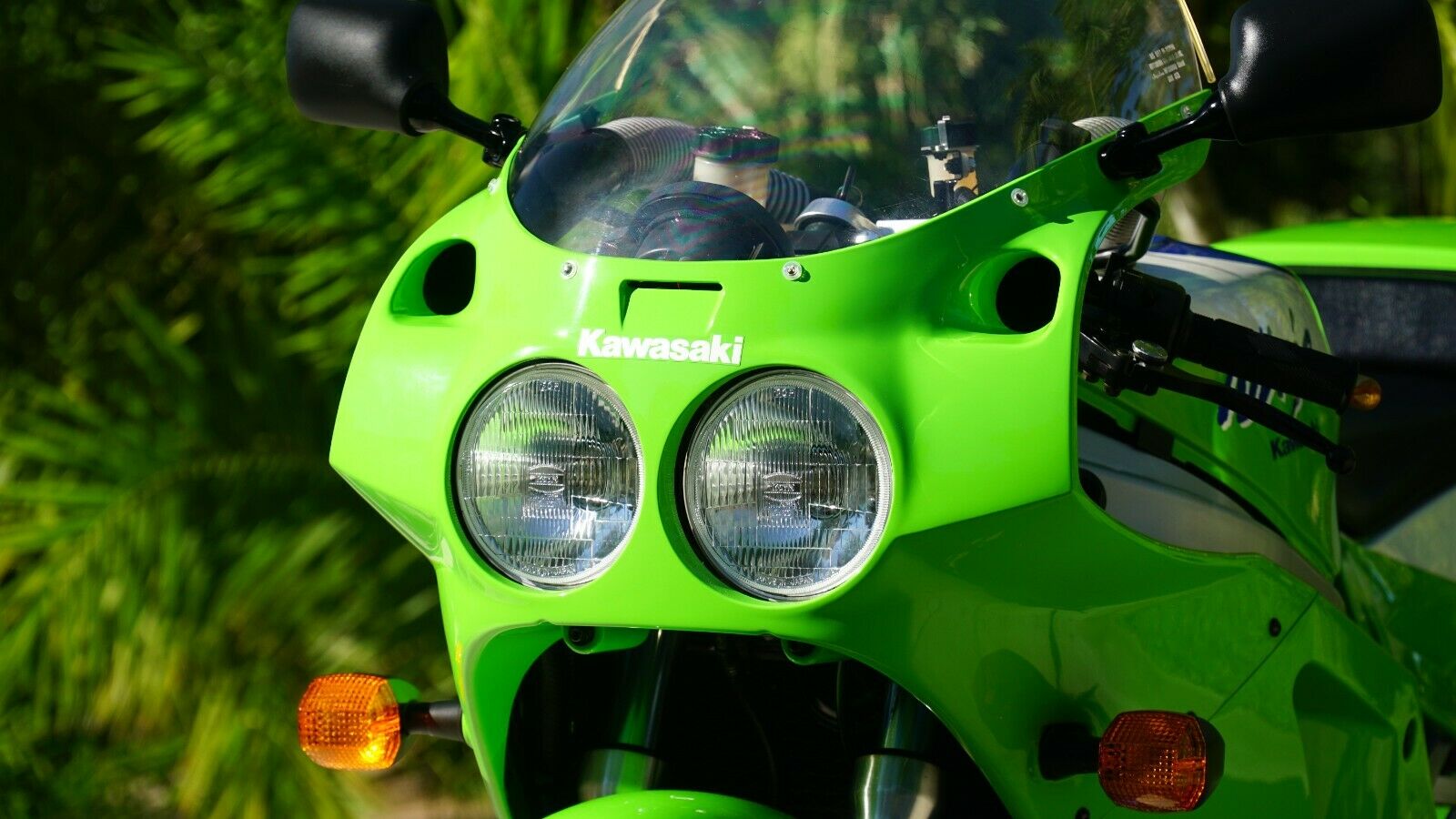 From the seller
1989 KAWASAKI NINJA ZX-7
4973 ORIGINAL MILEAGE!!
UN-RESTORED
AMAZING ORIGINAL CONDITION
HAS BEEN PAMPERED SINCE DAY ONE
ALWAYS STORED IN CLIMATE CONTROLLED BUILDING
MY COLLECTION IS GETTING OUT OF CONTROL
NEED TO DOWN SIZE A BIT I HAVE SOME VERY SPECIAL LOW MILE BIKES
I KNOW THIS ISNT FOR EVERYONE BUT IF YOU WANT THE BEST HERE IT IS
TONS OF MAGAZINE ARTICLES COME WITH
ORIGINAL OWNERS MANUAL
2 ORIGINAL KEYS
ALL STOCK NO MODS
FREE AND CLEAR TITLE IN-HAND
SERVICED AND RUNNING CONDITION
NEW DUNLOPS
EXTREMELY HARD TO FIND IN THIS CONDITION
THE BEST XMAS PRESENT IN THE WORLD!!!
PLEASE MSG ME THROUGH EBAY FOR BUY NOW OR QUESTIONS
Why you yelling at me? Oh, you're getting your point across that your machine has covered less than 5,000 miles in 30 plus years? Got it! I like it more than a fat kid (me) loves cake!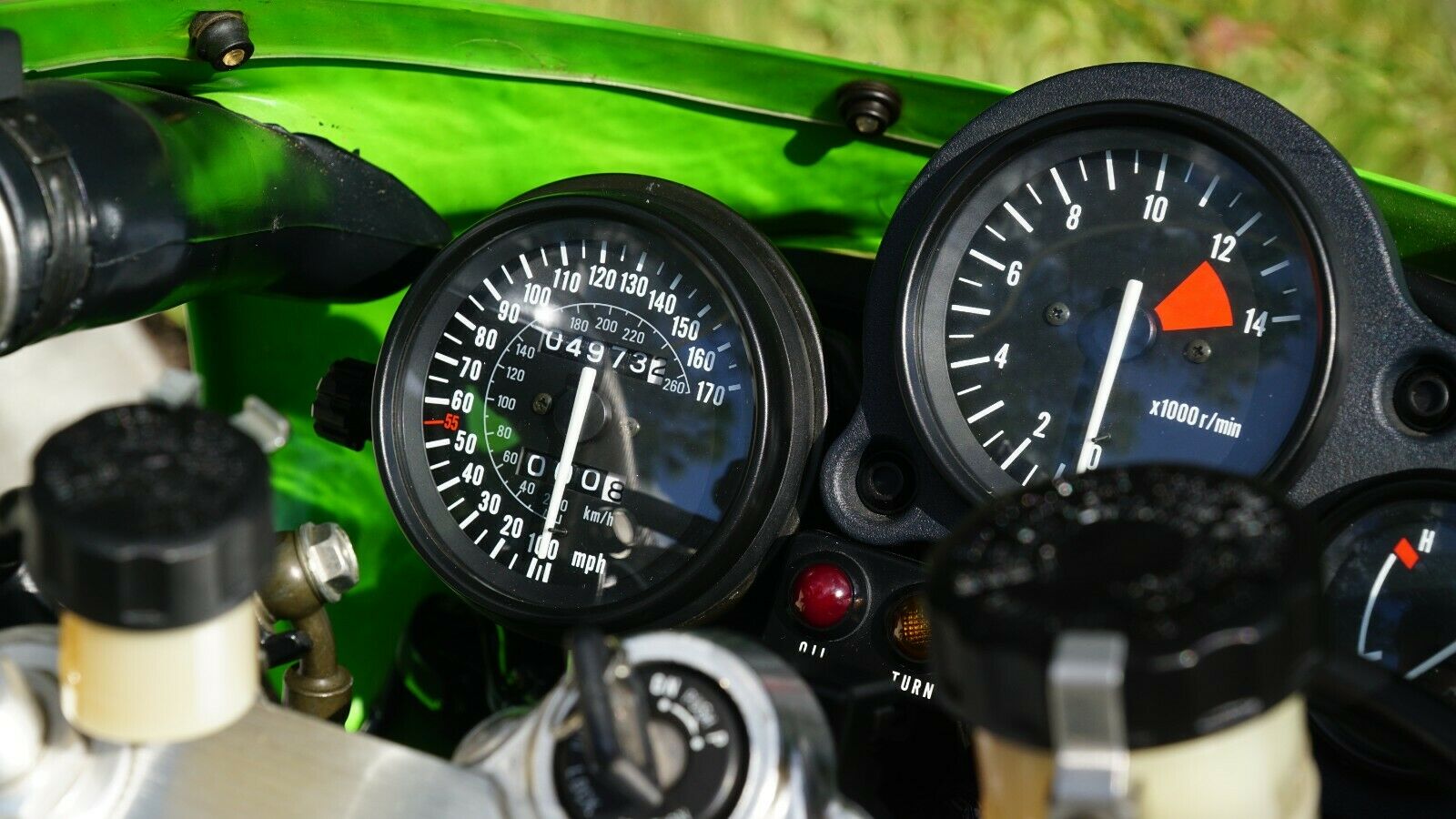 Interested?
Cheers!
Doug