Warning!
This post is in our archives. Links in this post have been updated to point to similar bikes available to bid on eBay.
Every post will be sent right to your inbox every morning when new posts are made. We will never sell our list or spam you. Plus you can click links to bid or buy right from the email and skip the site entirely. Subscribe to Rare SportBikes For Sale today!
I like to look at pictures. Do you like to look at pictures? Good- have a seat and feast your eyes on this 2 Stroke goodness.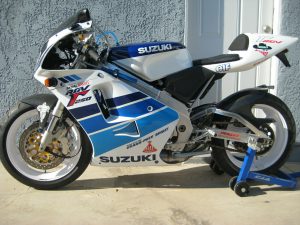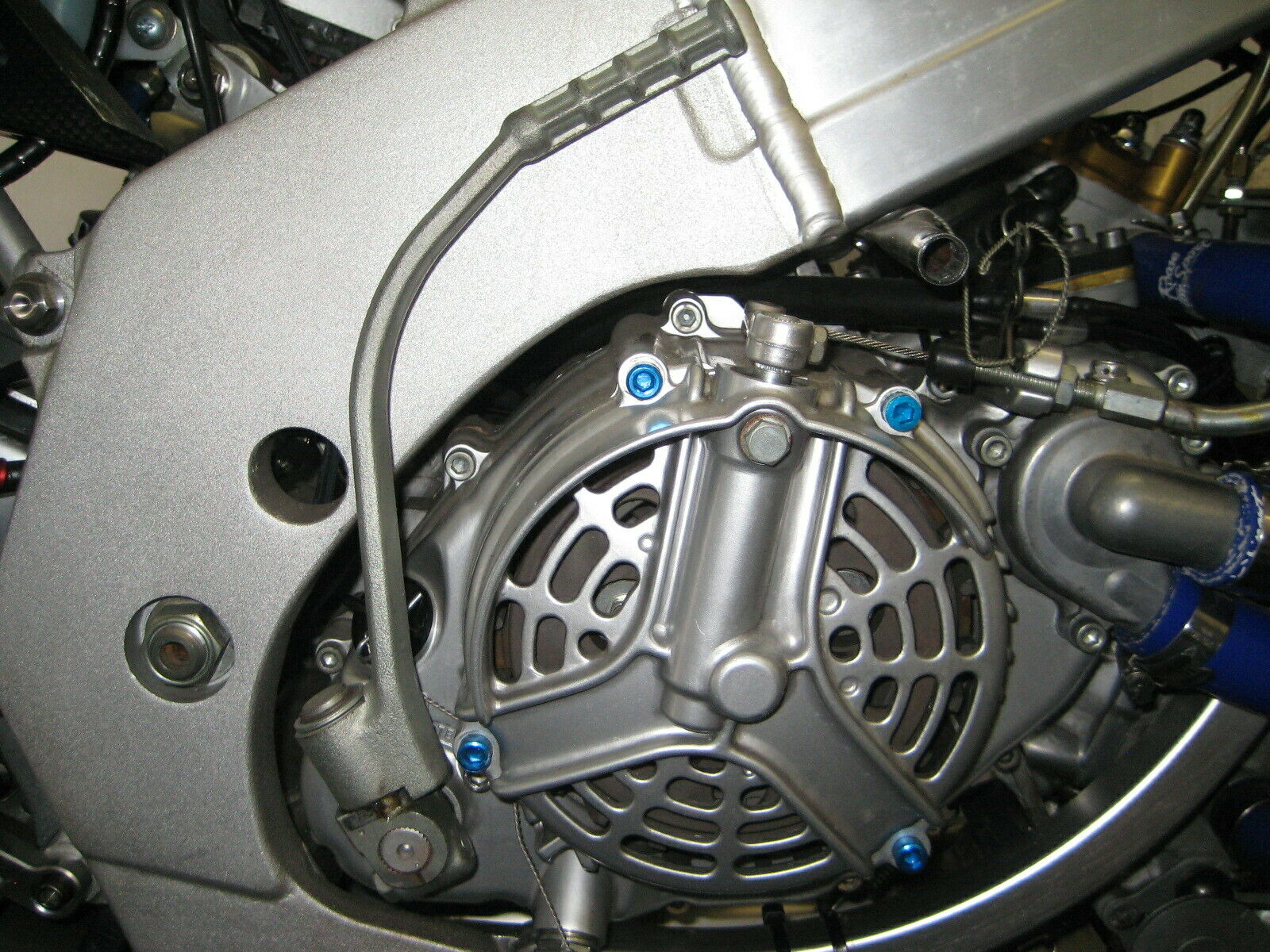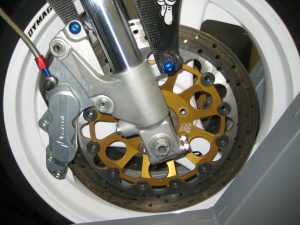 From Mr Two Stroker
1990 Suzuki RGV250SP2. My rare RGV250SP2 which I have owed since March 1991 is up for sale from my collection. As the second owner I imported this bike from the original owner back in 1991 and therefore it's not all corroded and oxidized like many Japanese imports of this age. For those who are no familiar with this rare SP2 model, it was only made by Suzuki in limited numbers for a few years. It's a Japanese SP model bike with one big difference. The SP2 model came with the same gear ratios as the street non SP model. It did not have the tall SP racing transmission. But everything else was identical to the SP1 model, dry clutch, bigger carbs, and fully adjustable suspension, used on the SP1. I have spent a small fortune on upgrades for this bike. Many upgrades that are no longer available.

I totally rebuilt the engine less than 1,000 miles ago. New Pistons, rings, Crank seals, water pump, dry clutch upgrades, VHM O-ring high performance heads. The cylinders were ceramic recoated and lightly ported by my old friend Stan Stephens back in the UK. Ceramic coating is harder and more durable than Nikasil plating. Aftermarket billet power valves installed. It has the bigger SP carburetors on it with the Suzuki full SP jetting kit set up. Air box modifications. I put a UK made Pace high performance radiator on. This is a thicker high quality racing Rad. Not some cheap Chinese aftermarket product. That with silicone radiator hoses. Bike has a full power UK black box. All with a beautiful set of Lomas stainless steel pipes with carbon silencers.

For handling I installed a Tyga triple clamp, Sansei handle bars, racing 300mm Italian made front disk with 6 piston calibers, and 19mm front master cylinder. Brakes are phenomenal. Front suspension is fully adjustable and had been reworked by PPS. The back has a beautiful Penske fully adjustable rear shock, Wave rear disk. I just rebuilt the rear caliber, steel braided brake lines throughout. Installed, at a high price, custom made light weight magnesium rims front and back from Dymag. Tyga rear sets, steering damper, were added along with a new MPH speedo! It has almost unused Michelin Pilots tires on it, that are old and should be replaced.

I recently did a brake fluid flush, trans oil change, new coolant, new plugs, new battery, New petcock, Ultra sound carb cleaning. Bike was sitting in my collection and hasn't been used in years.

Bike has a lot of titanium, stainless and aluminum nuts and bolts, Carbon front and rear fenders, Aluminum front fairing stay.

I have a Tyga unpainted rear tail section on it. Custom shock reservoir holder. The front fairing are the originals from 1990! They have some chips and minor cracks in them. Not the best of shape but still fine. Tank has a small ding in it that was there when I bought the bike in 1991. I was going to put a new Tyga front fairing on it. Have it all pained to look like a museum piece, but decided after 10's of thousands of dollars, I'm not spending any more on I bike I no longer ride. It needs to go to someone who will appreciate and ride it.

This bike is ready fast with some of the best aftermarket parts that were available at that time. It's ready to go and comes with a current valid California plate and title! I loved riding around on this bike, but after 31 years it's another bike in my collection that I must sell. At my age, I'm getting to the point I'll be hauling round on a motorized wheelchair rather than on a super-fast 250!!
I think I need a cigarette now, but I must confess- I usually look down my nose at heavily modified machines. However, not so much on this one. What's different you ask? Lets start with the drool worthy Dymag wheels. Wooooo doggy!
How about we throw in a race worthy Penske shock, ceramic coated cylinders and full power chip? Had enough yet? Okay, it's outfitted with some tasty TYGA carbon and aerospace grade aluminum bits and bobs too.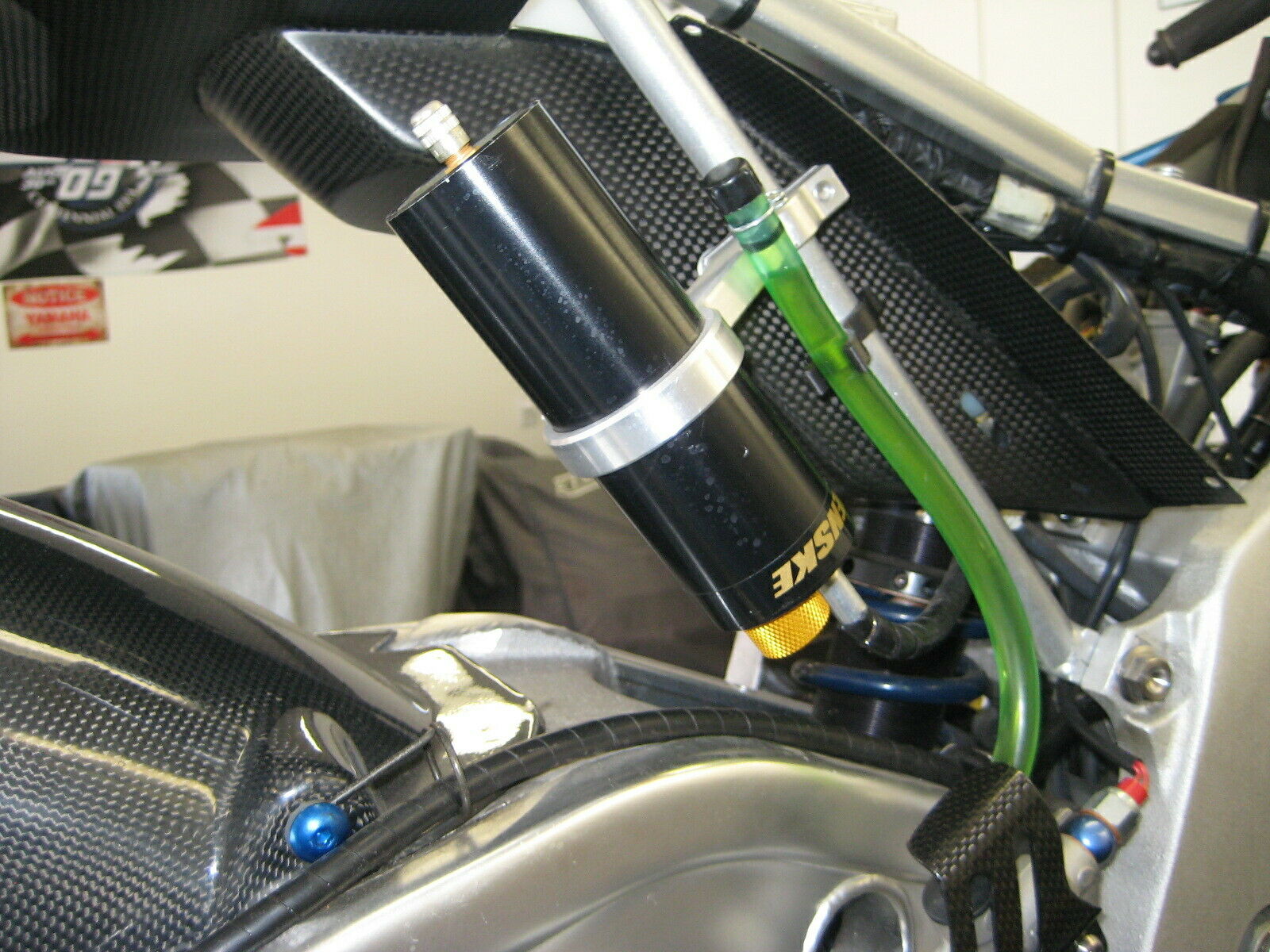 These make around 60hp, but the power band to make that power resides in a pretty narrow stretch of RPM's. Usually, hitting between the 8-11,000 range for peak power. I bet those Lomas Shotgun's scream "FU!" when you get on the pipe 🙂
Let's look at some more pics shall we? Thank you! I don't mind if I do.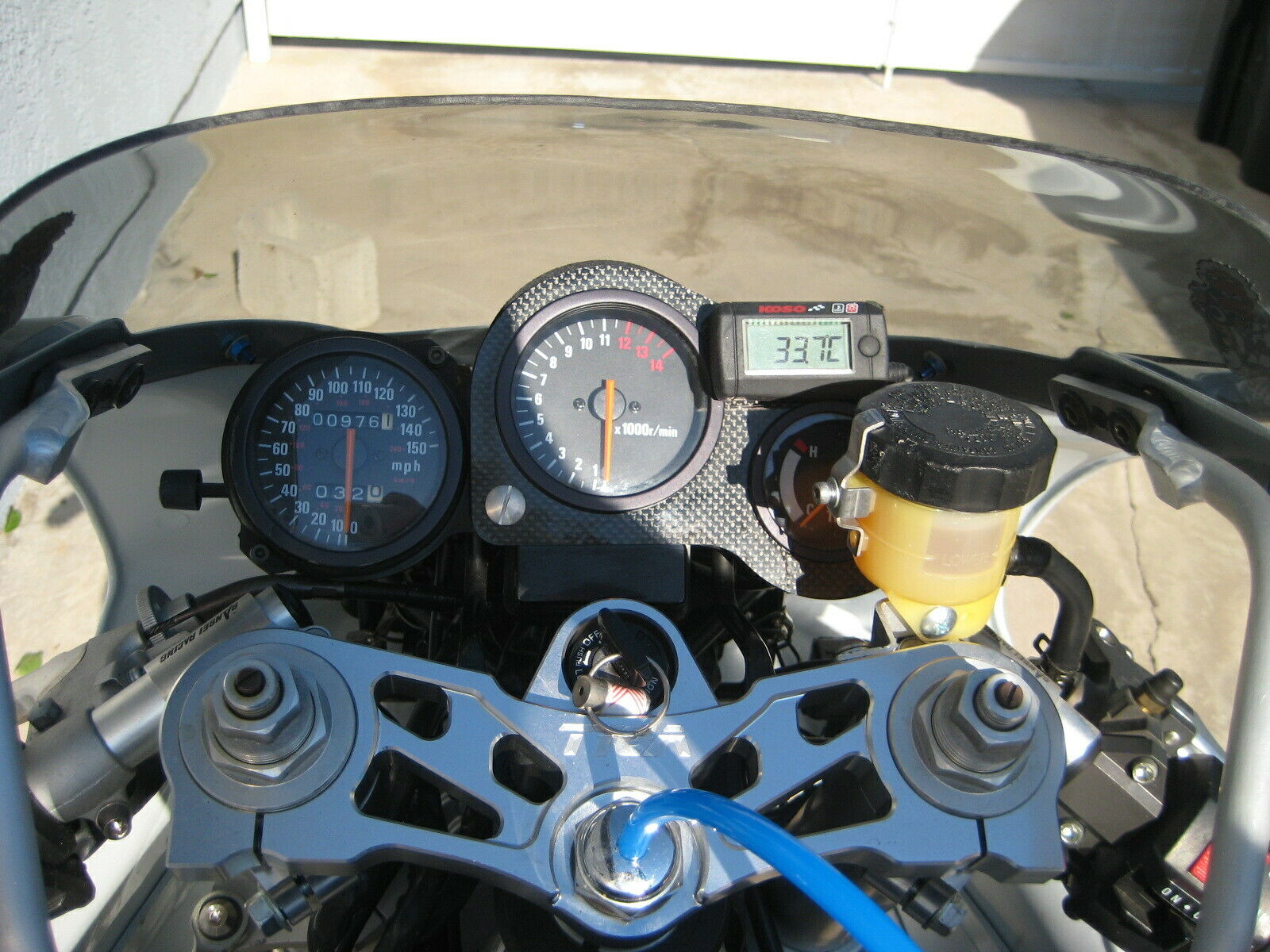 Clean, tastefully modified, well sorted, definitely rare and most certainly one of a kind!
Step right up and don't be shy (The Tubes 82′) –
Cheers!
Doug