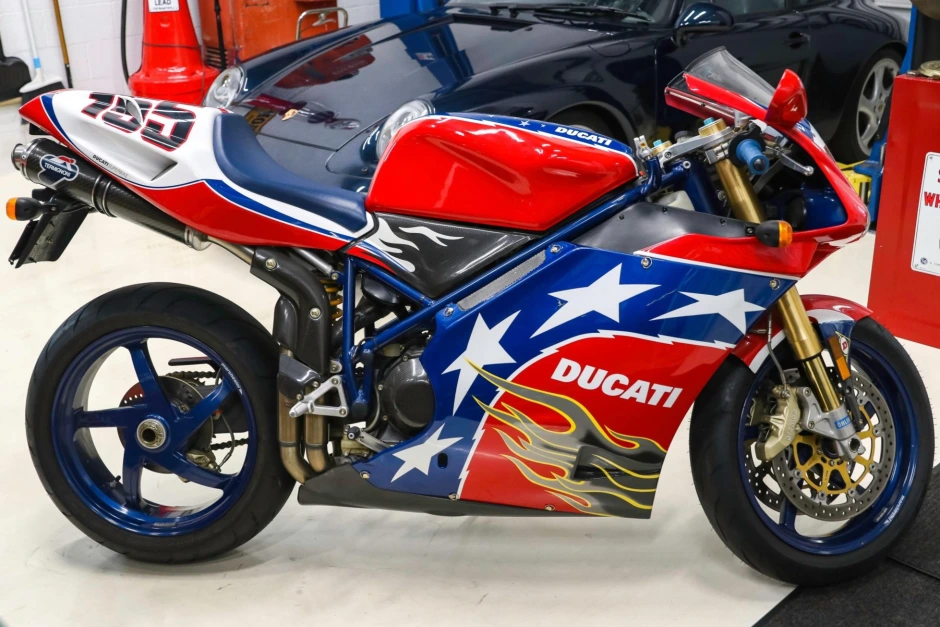 Make: Ducati
Model: 998s Bostrom
Mileage: 1,487
Price: $17,777 current bid on BAT w/ 4 days remaining
As you may have guessed by now, #102 of 155 is for sale and looking pretty Evel.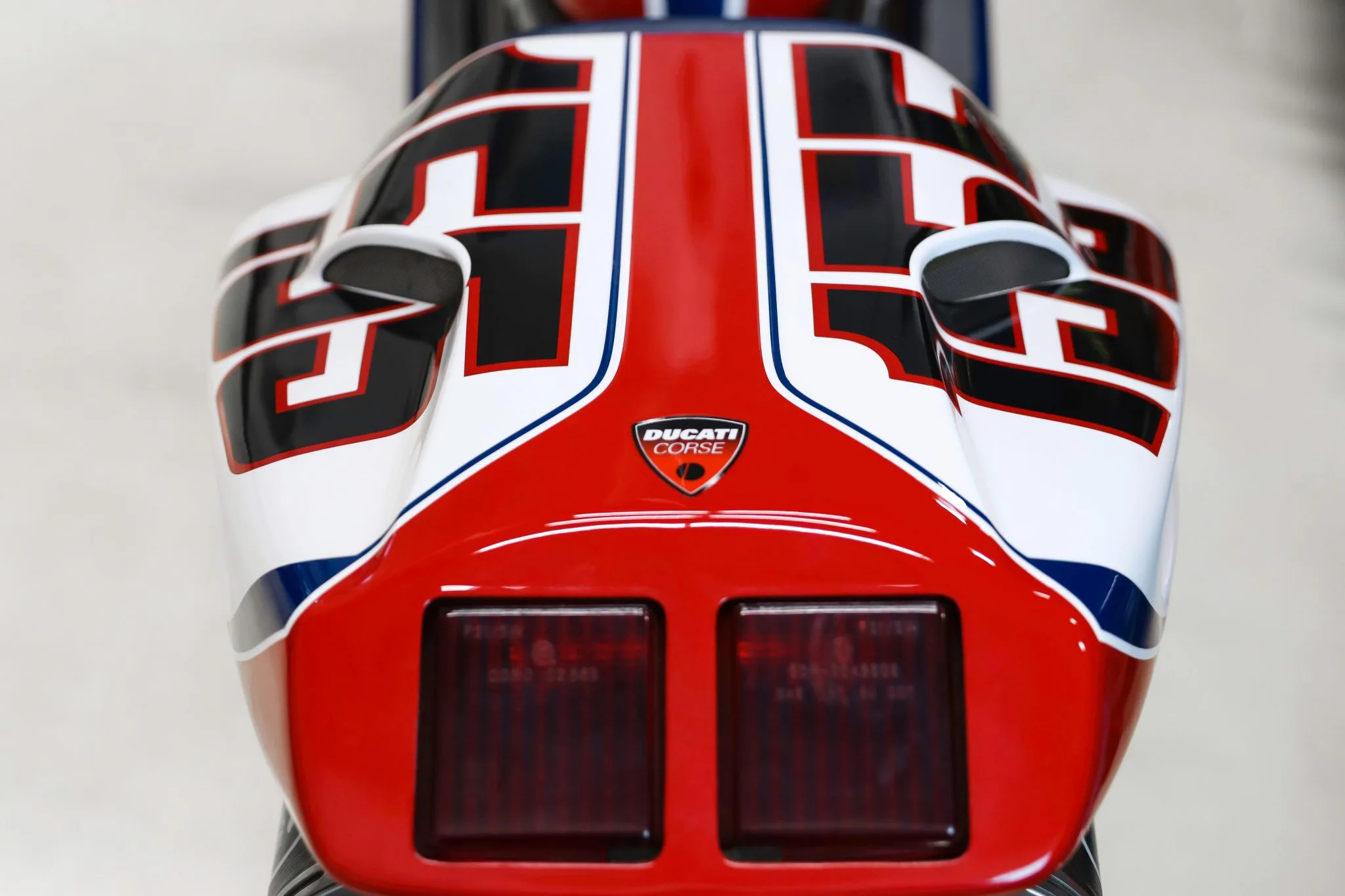 The Bostrom 998s is pretty much the Ducati pinnacle for me. I'm not quite sure how it arrived at the top, but if I had to guess, I'd say it's my love for all things Evel Kneivel and my fond memories of watching Ben letting his 998's move around underneath him during heavy braking (see video).
---
This one looks to be in amazing condition and appears to be coming from a nice collection of all things gas powered. 102 does have some slight modifications, but all are period correct and shouldn't distract from this one being worthy of any collection. A few of the BAT followers noted it has slip-on Termi's, a carbon clutch cover and heel guards. Again, nothing crazy or too personalized.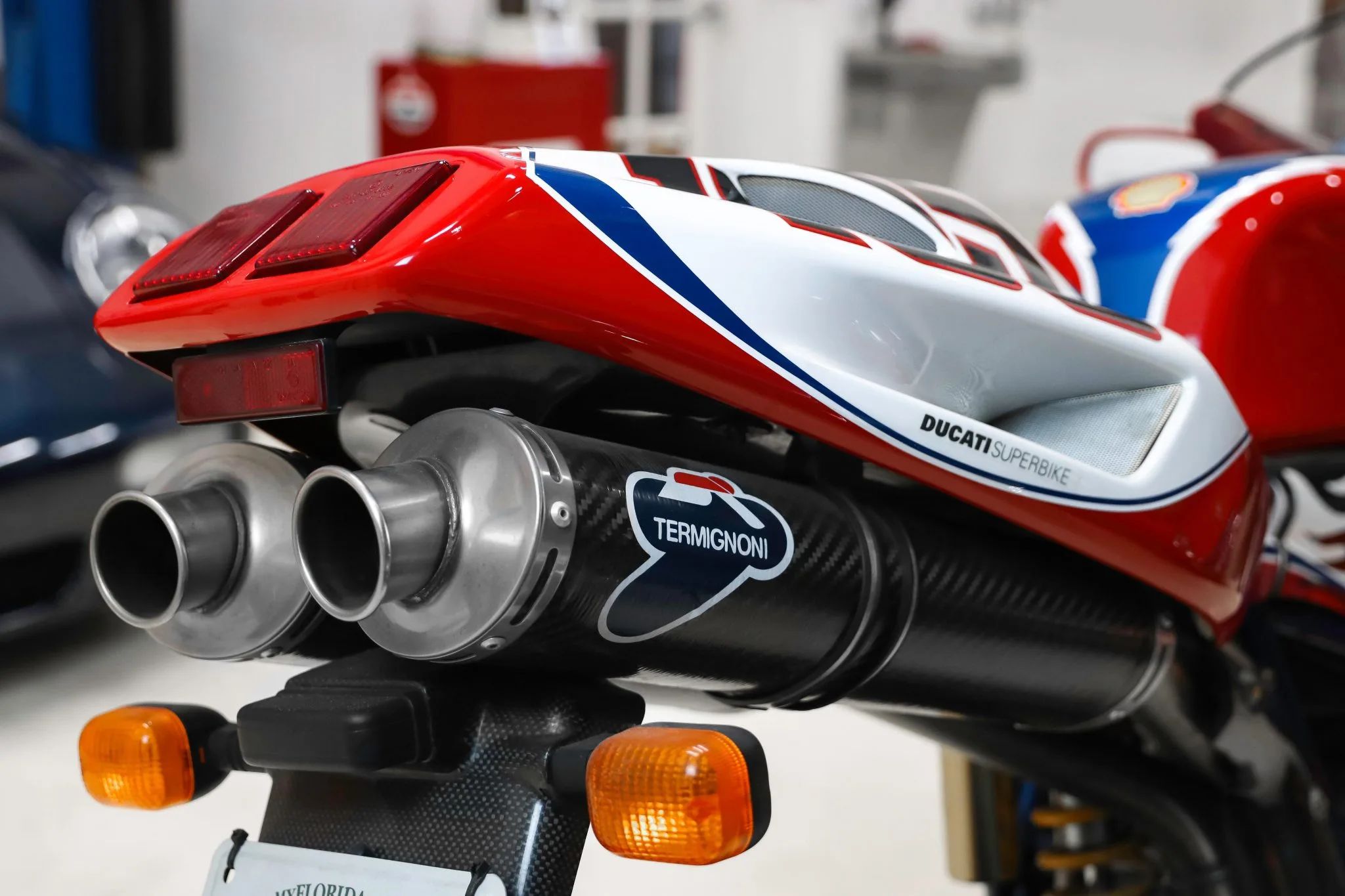 The Bostrom 998s received upgraded Ohlins at both the front and rear and came equipped with some very tasty carbon fiber fairings. I've poured over all of the images and can't find any blemishes to speak of.
I know I'm getting long in the tooth, but it's hard to believe these are 20 years old :sadface: However, this one has been well taken care of and is looking for a new home.
Make the jump here and place your bid!
If you buy this and plan on riding it you may want to pick up a matching Suomi Bostrom replica. I'm guessing since Ben is with Shoei, Suomi can no longer call it a "Bostrom"
Ciao!
Doug