Warning!
This post is in our archives. Links in this post have been updated to point to similar bikes available to bid on eBay.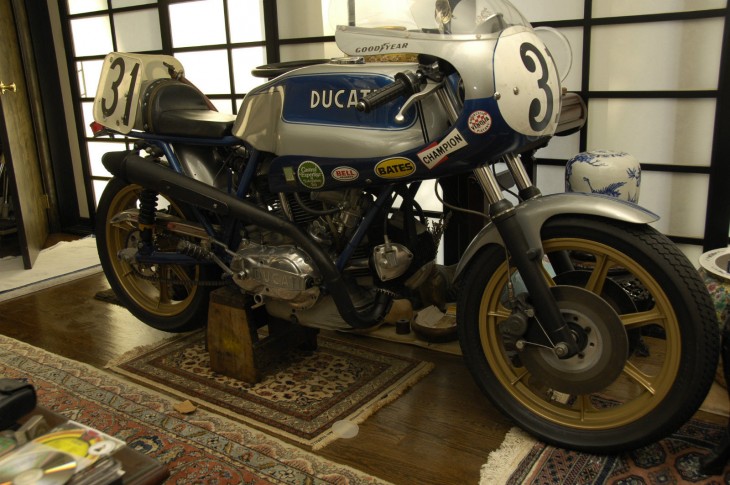 Well here's a one-of-a-kind opportunity, if ever there was one: for sale is the actual Ducati motorcycle that won at Daytona in 1977 and helped to cement Ducati's reputation in America. These days, Ducati has their hand in virtually every style and at every level of motorcycle racing, although their Moto GP efforts have been only sporadically successful. With such a strong presence at the highest level of production-based and prototype competition, it's easy to forget that, prior to the 750SS in the early 1970's, Ducati's racing efforts centered around smaller classes and, until the advent of the L-twin, they only produced single-cylinder models.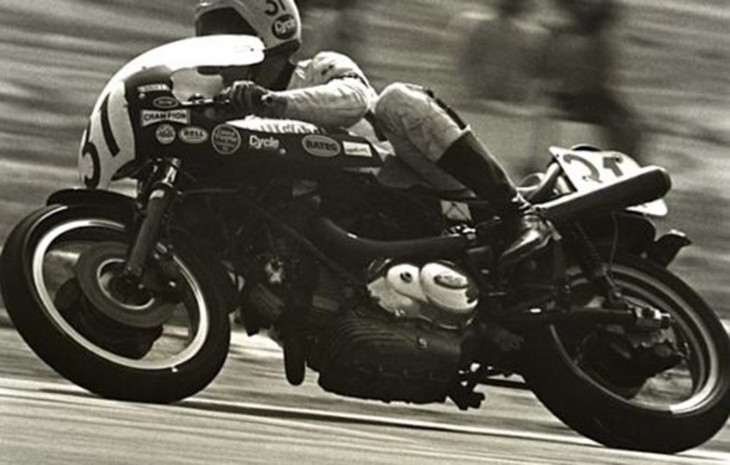 Even the famous win at Imola 1972 that launched generations of Super Sports was most notable for being so unlikely and untested. What would have been an amusing footnote for a company like Honda became the cornerstone of Ducati's reputation, a sort of "remember the Alamo" rallying cry. And even this bike was almost a privateer, an under-funded effort that was basically a hot-rod 750 Sport.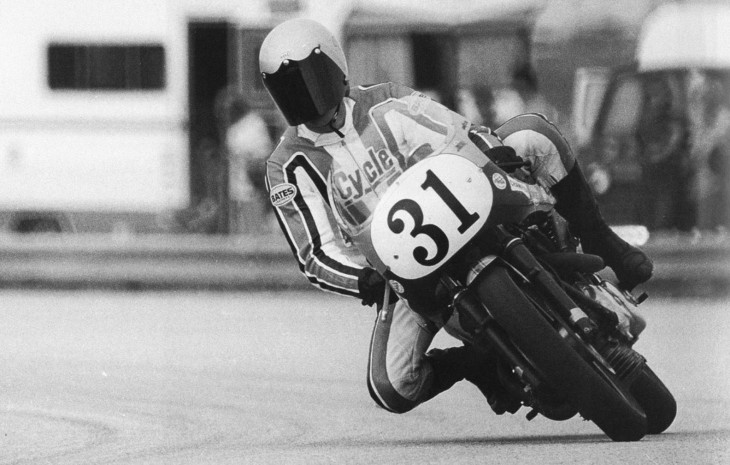 The original 400 or so 750SS built are among the most valuable Ducatis of all time because of their obvious rarity and the fact that they embody the plucky spirit and love of racing that still shows through in the far more calculating corporate world of today. This bike is quite literally a piece of Ducati history, a continuation of the same spirit that led to the Imola win, transported across the pond to US roadracing.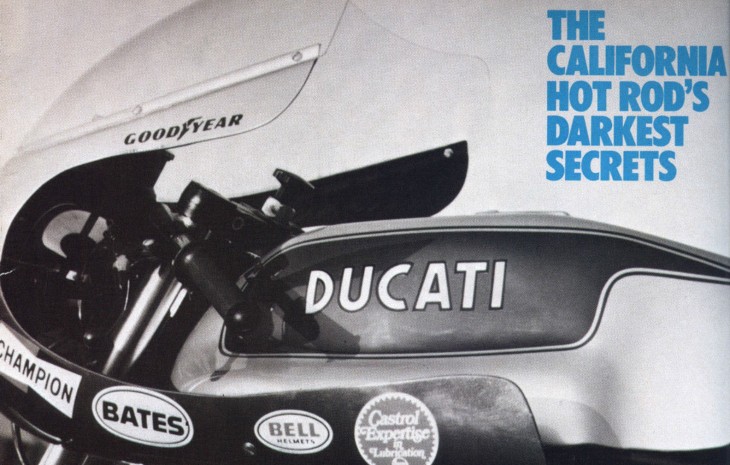 This is the actual motorcycle that won at Daytona in 1977 and helped to cement Ducati's reputation in America. Based on a production 1974 750SS, and built without factory support by a couple of very talented motorcycle journalists, this bike represents one of the most important motorcycles in Ducati's racing history. The original listing includes plenty of detailed history and is worth a read if you're not familiar with this one-of-a-kind machine.
From the original eBay listing: 1977 Ducati 750SS Daytona-Winning California Hot-Rod
This important racing Ducati has been in a private collection for around twenty years and is located in New Jersey. It is still in perfect condition and comes with the Goodyear slicks from the 1977 Daytona Superbike race and Cook Neilson's original California registration and license plate. This is a once in a lifetime opportunity to secure a piece of American motorcycling history. I am happy to answer all questions and for more information here is an edited extract from my "Book of the Ducati 750 Super Sport 1974."
The road-going 750SS was built to commemorate [or capitalize] on Ducati's underdog victory at Imola and was the first street Ducati twin to feature their now ubiquitous desmodromic valve-actuation. Bidding is almost to $130,000 with several days left on the auction and active bidding. No surprise there: this is one for race fans, Ducati fans, and motorcycle fans of all types, a bike that's sure to appreciate in years to come, a piece of living history.
-tad