With deference to a certain US holiday fast approaching, the Bimota V-Due was deemed by many as a major turkey. The only Bimota to feature in-house design, frame AND engine, the V-Due was plagued by fueling, sealing, oiling and other terminal issues. While a failure in the commercial marketplace, the 500cc v-twin two stroke was a brilliant attempt and the company went through some efforts to make it right. Touted as a race bike from the start, Bimota (under revised management) set forth to correct the shortcoming and create a V-Due one-make race series. It was here that the Racing Trophy models – Trofeo Corsa – were created. With carbs instead of the troublesome fuel injection, new engine management mappings, revised crankshafts with different bearings, new seals and more, the Trophy bikes are very rare versions of what is already considered a unicorn bike.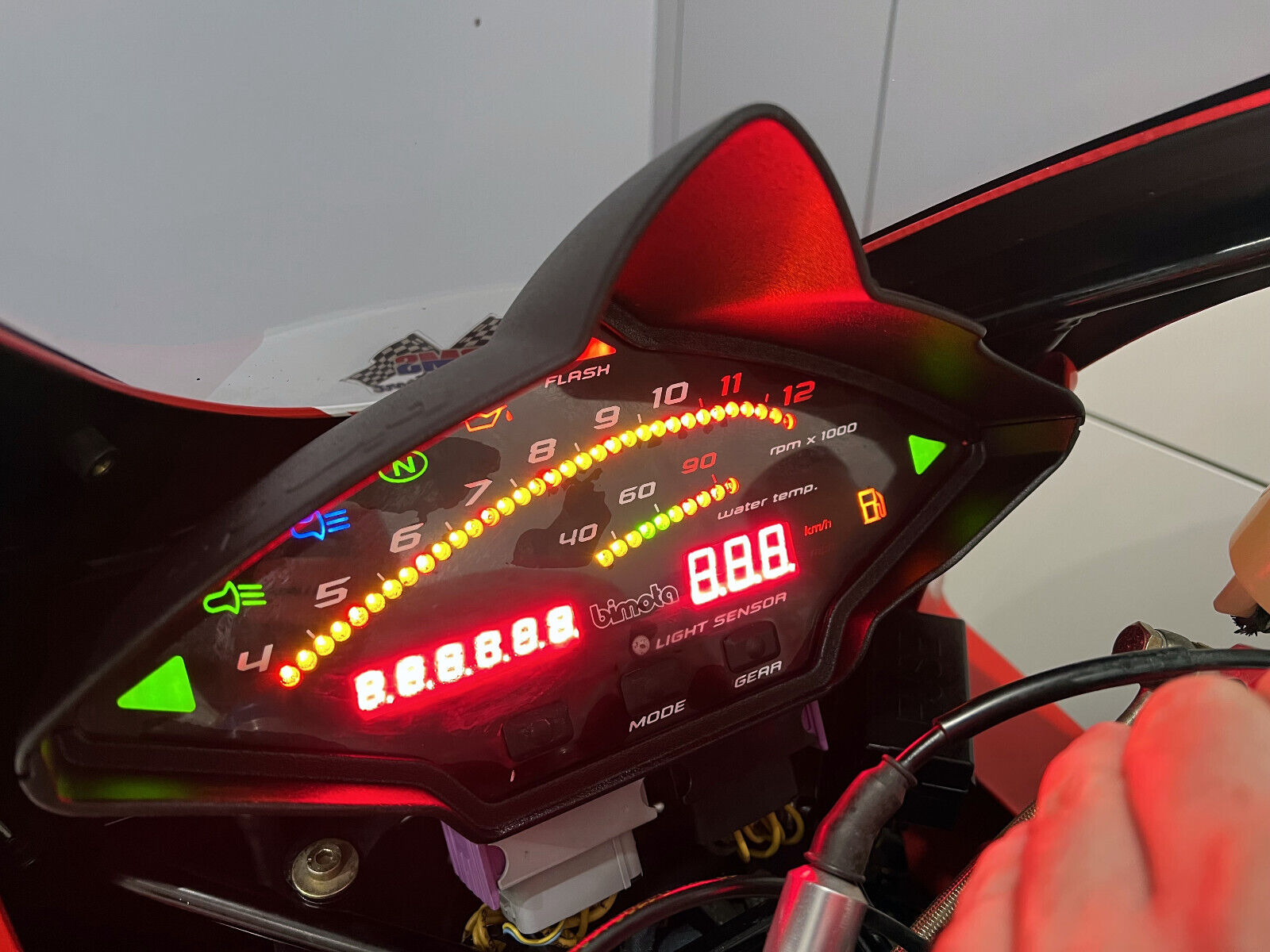 From the seller:
1 of 25 worldwide !
Bimota 500cc V-Due Trofeo Corsa 🏁
Brand new
with 0 mile, 0 km,
never runs from a collection
in original perfect condition.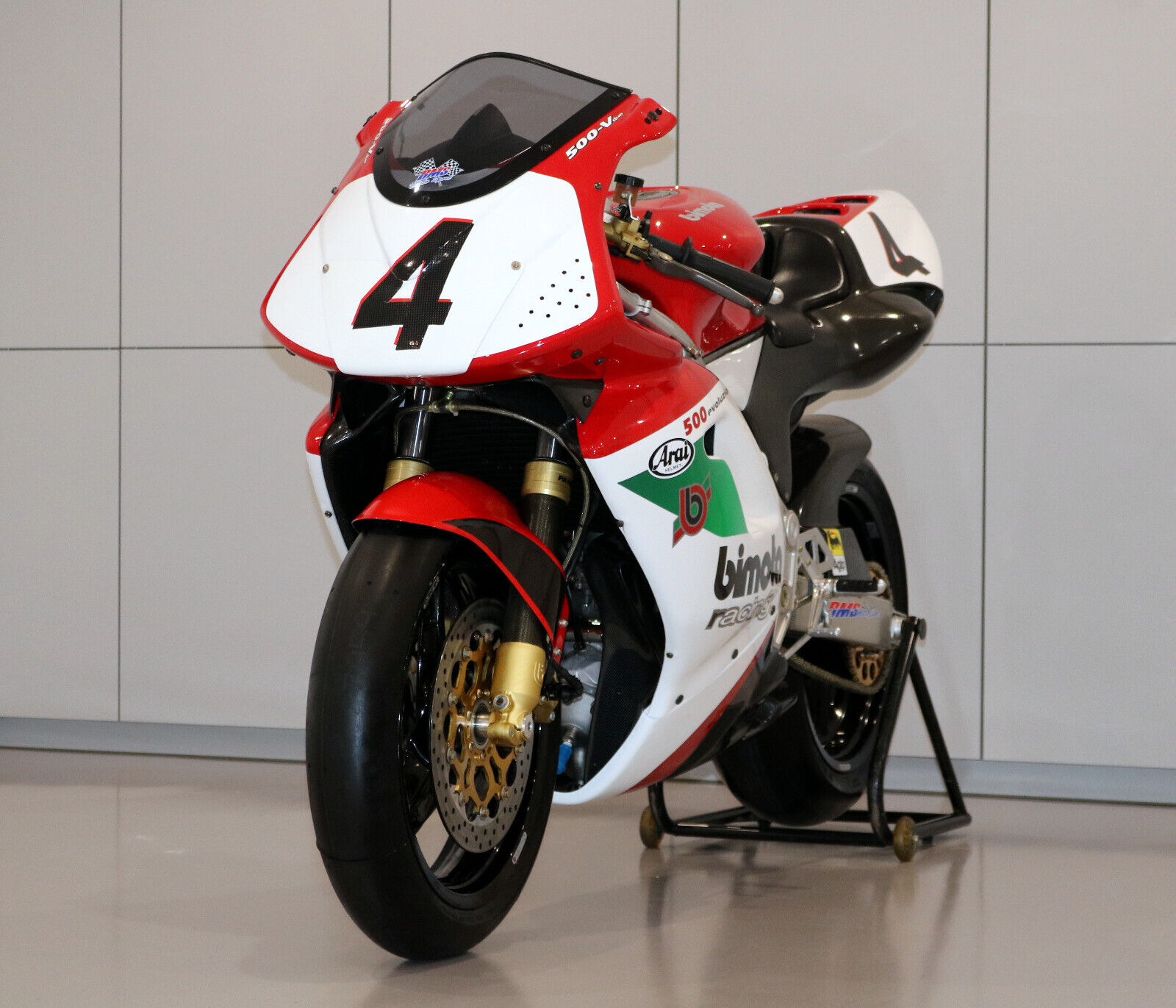 More from the seller:
Here you have a unique opportunity to get a very, very rare
1 of 25 builds Bimota 500cc V-Due Trofeo Corsa Race bike.
With Original Bimota factory frame number!
Here with the race number.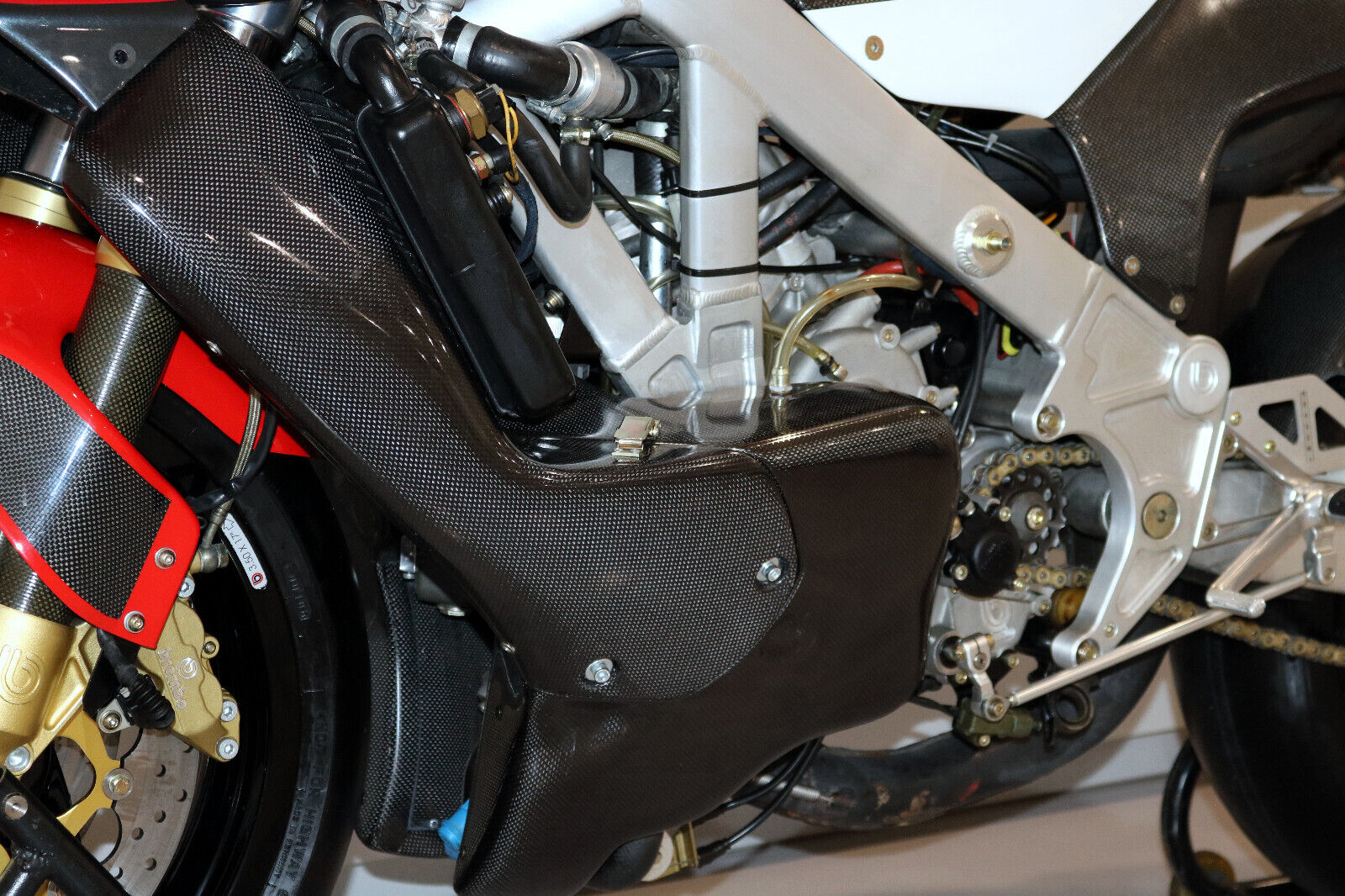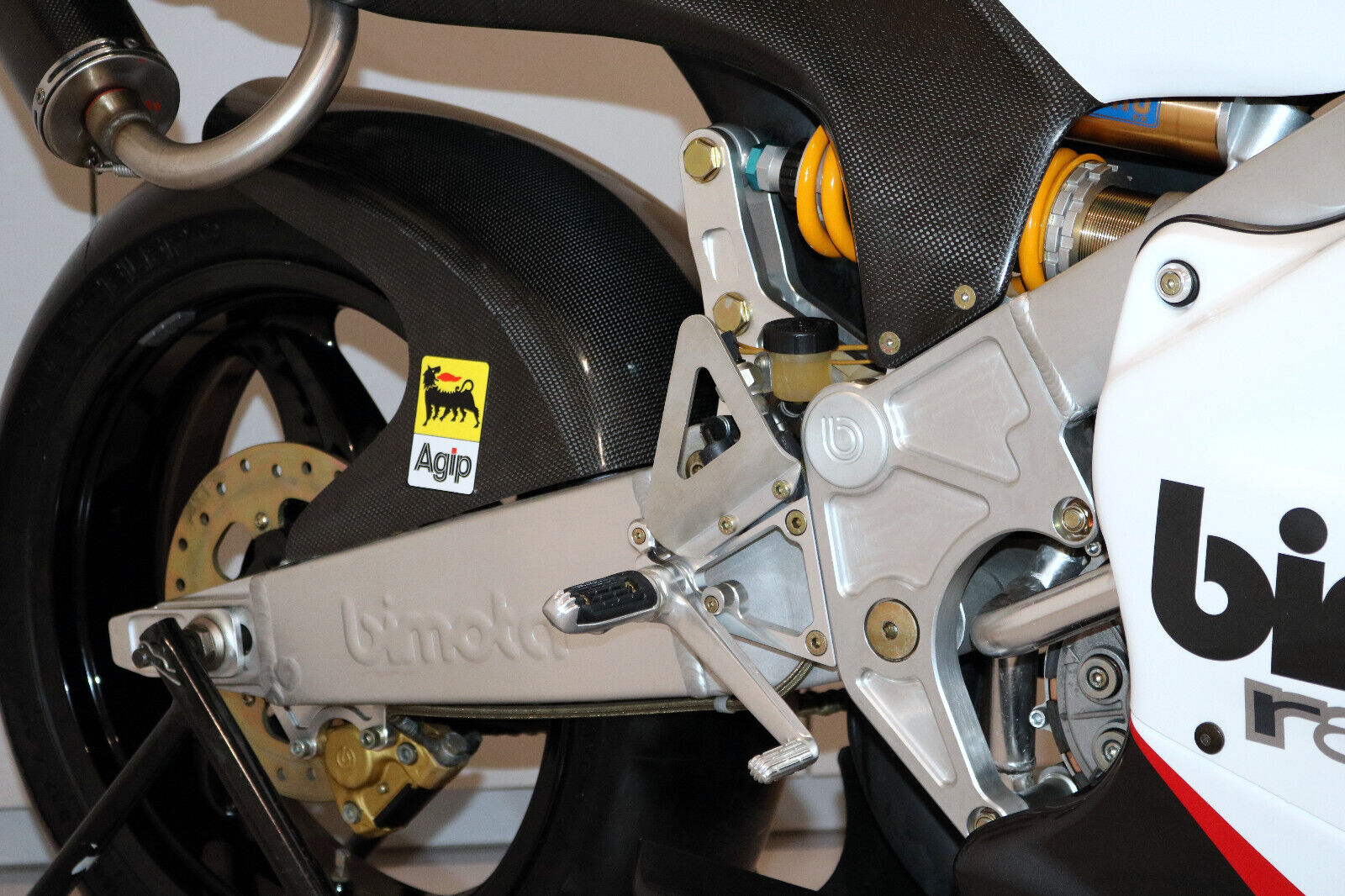 More from the seller:
Built for the Bimota Trofeo Cup but never used.
Maybe worldwide the only one in brand new condition with 0 kilometers/ 0 miles.
The bike has been perfectly preserved in the past and for the future.
Perfect for every collector who owns already the normal Bimota V-Due version.
While most avid RSBFS readers will know about the V-Due and even the "corrected" models known as Evoluzion bikes, the Trophy / Trofeo Corsa might be a new one. And that is understandable given the very low numbers produced of this race track-only bike. That makes today's find a perfect inclusion for the RSBFS Track Day Tuesday run, celebrating not only an amazing offshoot of an amazing motorcycle, but one in zero miles new condition as well!! Offered out of Germany as part of a collection, you can check out all of the details here (and there are a LOT of details from the seller that we could not include). Could you imagine hearing this one run in anger? Drool over the beautiful photography but start counting those pennies – this one will set you back just shy of $70k USD. Good Luck!!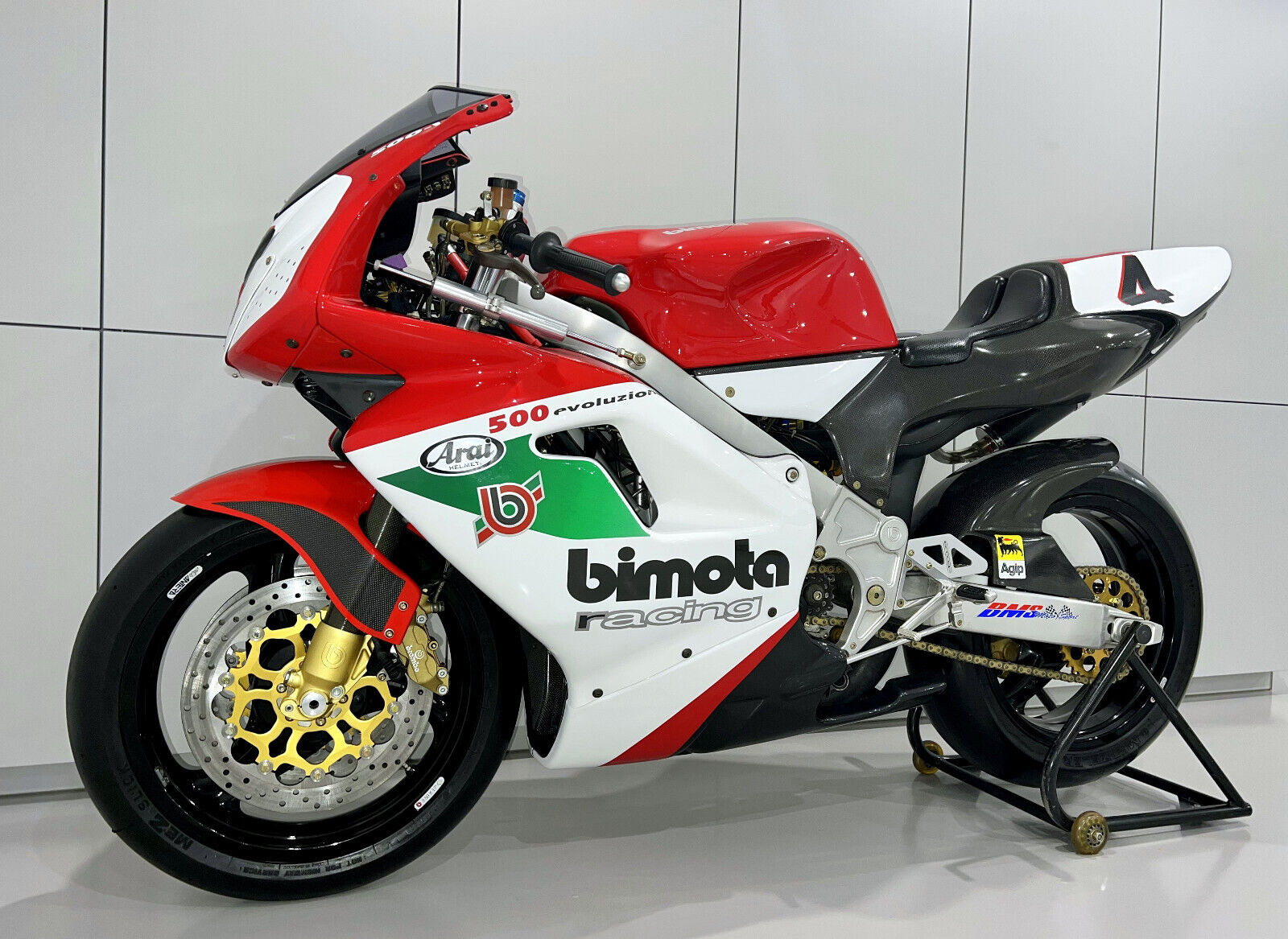 MI