Back in the 1990's a rule change made it so that racing bikes had to be based on bikes available to the public.  This change was known as the "homologation rule" and it meant that suddenly regular riders were able to get their hands on street legal machines that really did have track oriented components.    The new requirement would perhaps have its most drastic result on the 750cc market segment, as seen in the Suzuki GSX-750R, Kawasaki ZX7/ZX7R and for those with a bit more cash, the Yamaha OW01.
The ZX7R was not the ultimate Kawasaki of the period, that claim belongs to the ZX7RR.  But the P series ZX7R was the final iteration of the ZX7 series that began in 1989 with the H model lineup.  The P series incorporated all the changes since then and featured an engine with a shorter stroke/wider bore which gave it much more midrange than previous models.  It also came with distinctive twin ram-air intakes, Tokiko brakes and a suspension that was adjustable front and rear.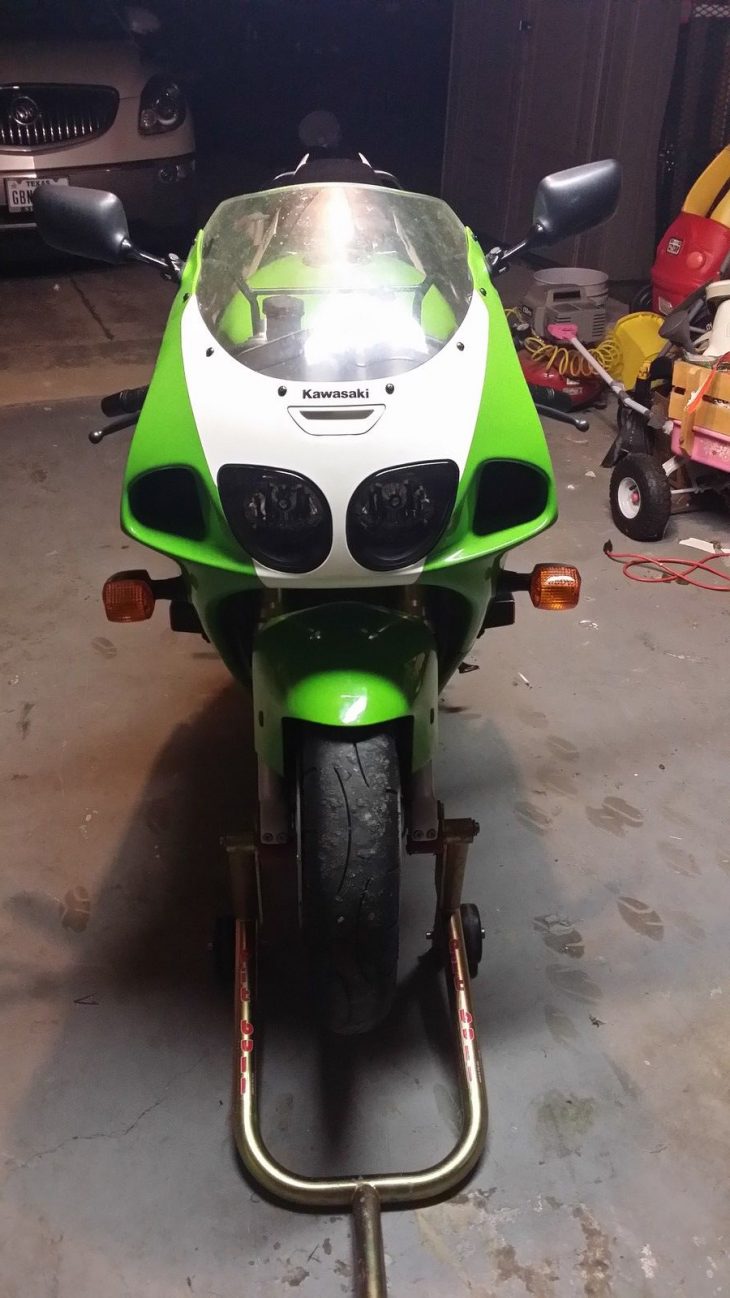 Mileage on this 2002 Kawasaki ZX7R is a very low 4,380 miles according to the ebay seller.  All items appear to be factory OEM including the often replaced turn signals and mirrors which is nice but the dark photos do make it hard to see the rear license plate assembly (which got cut/trimmed on a lot of bikes of this era).
Overall the bike looks great, with only things that jump out at me is a dirty/possibly discolored windscreen and tire condition that looks a bit odd.  But the seller indicates fresh tires so perhaps the picture was right after some stickers were removed from the tires?
Note:  the seller also lists a broken lower fairing that doesn't seem to be shown in the pictures.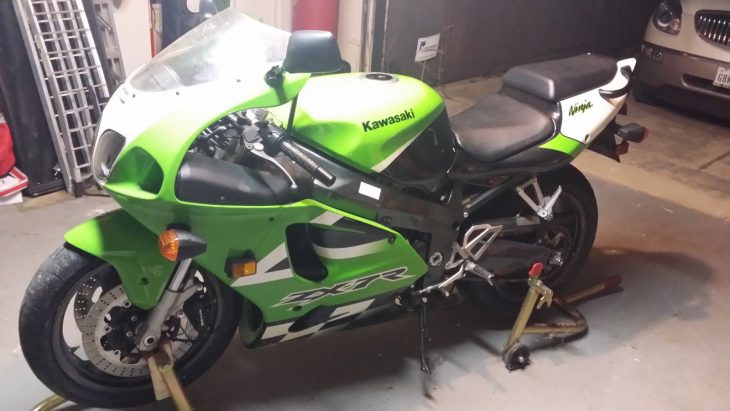 So, what is this low mileage P generation Kawasaki 750cc worth?   Well its not going to be as collectible as a first gen H1 or ZX7RR but it i its a last gen ZX7R, has low mileage and looks to have all the OEM pieces.  The Buy It Now price is only $3,500 USD is in line with current values.
While this one probably won't appreciate much,  it would be a nice pickup for someone who wants to relive a little of their youth.
-Marty/Dallaslavowner