Tim has asked we keep the comments closed on this post. While readers may be disappointed that this option is available to organic listings. I'd prefer to respect a seller's wishes rather than not have this post on the site at all — especially an example this nice. Good luck to buyers and seller. -Dan
Now that we have the corporate attorney locked in the closet- Let's roll!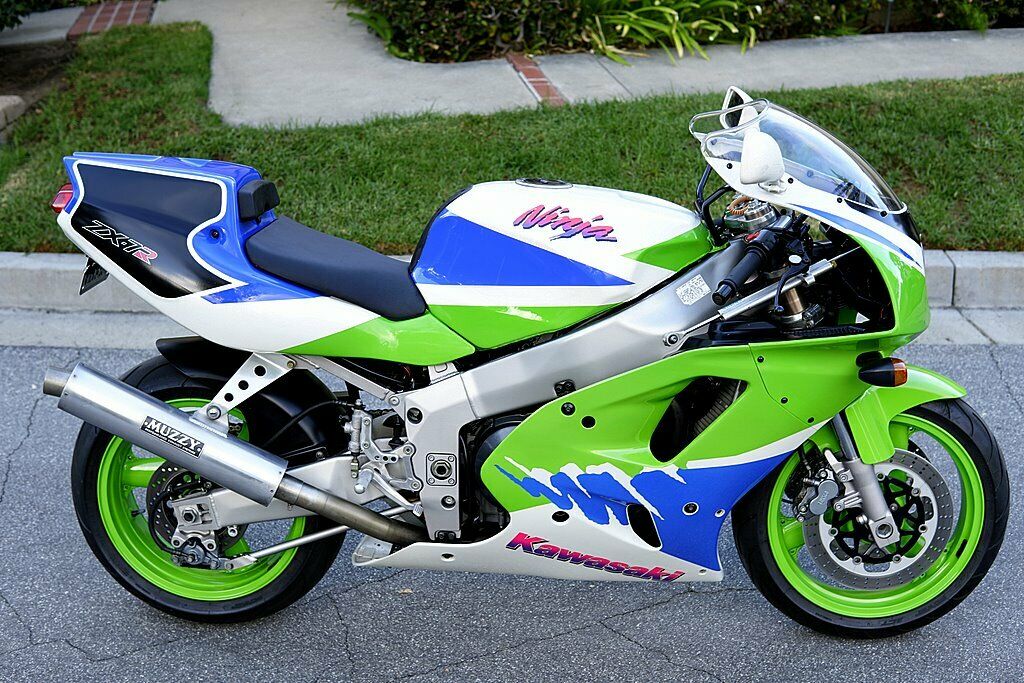 You guessed it! It's time for another addition of dd's "90's dual headlight and neon splash graphics homologation corner".
Solo tail section, aluminum rear sub-frame, aluminum fuel tank, fully adjustable forks, remote reservoir rear shock, flat slide carbs, close ratio 6-speed transmission and an adjustable swing arm pivot. Did I miss anything? Oh wait, this M1 comes complete with a period correct Muzzy's full header, Ohlins remote reservoir rear shock, Ohlins steering dampner and a crystal clear factory wind screen.
Hell, I'd bet the wind screen alone is worth $24,999! Okay, not really, but you get my point.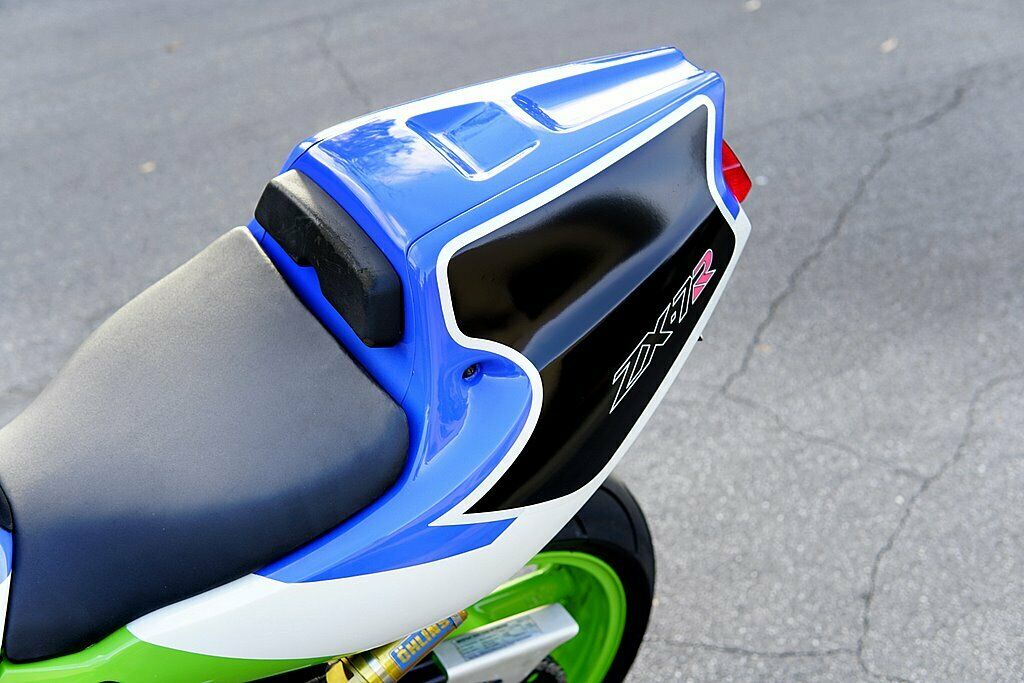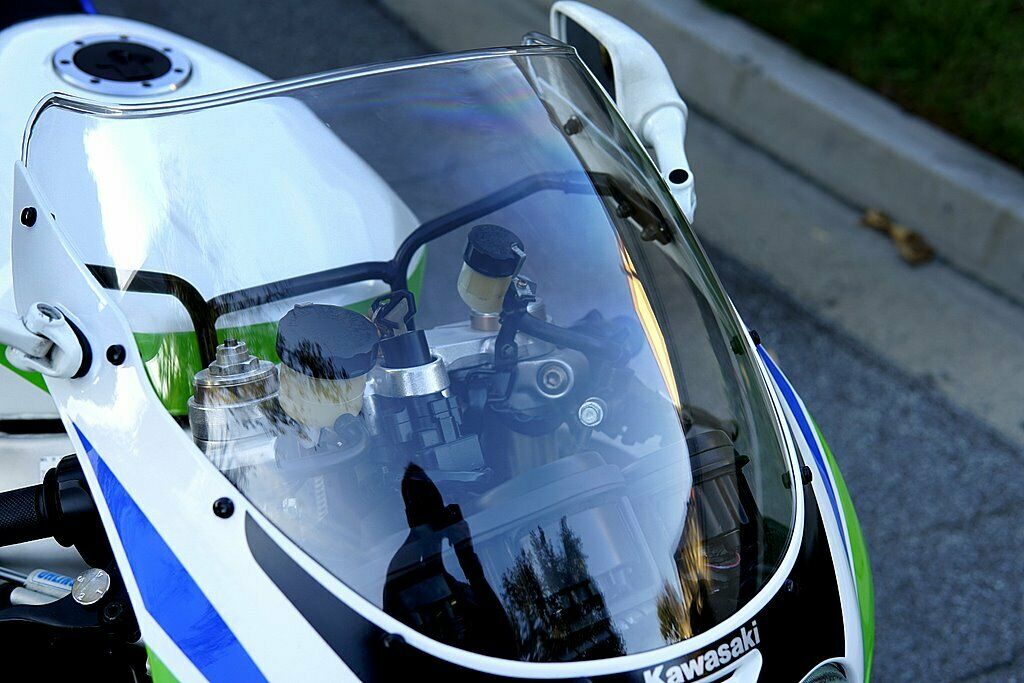 A few years back, I had a K1 and I loved it! Don't even ask me why I sold my dream green machine. I'm still kicking myself in the ass for that bone head move!
I'll come clean and tell you I did try to buy this one before it went live on our site, but for whatever reason, Tim, the seller, wouldn't accept my abysmal $10,000 offer. Go figure!
From the seller:
I have decided to sell my M1 ZX7R. This bike is in exceptional condition runs great and is actually friendly on the street. If you are looking at this then you know, this has the flat slide carburetors, aluminum tank, and adjustable suspension, solo cowl. This M1 however is really well dialed in. I put a featherweight Lithium battery in it, it has a full Muzzy exhaust (loud, like the best way to hear one of these), Ohlins rear shock, Ohlins steering stabilizer, factory OEM windscreen (rare), and the fairings are factory Kawasaki. I also have the OEM factory exhaust for it as well. This is a rare bike and only a handful were brought in for homologation purposes to race AMA. I have a passion for collectible sport bikes but this one is not being ridden. Clear California title and registration in my name, come look at it in person, send a friend. Currently registered until January 2022. I will try to post up some pics of the exhaust but its been in storage in a cardboard box.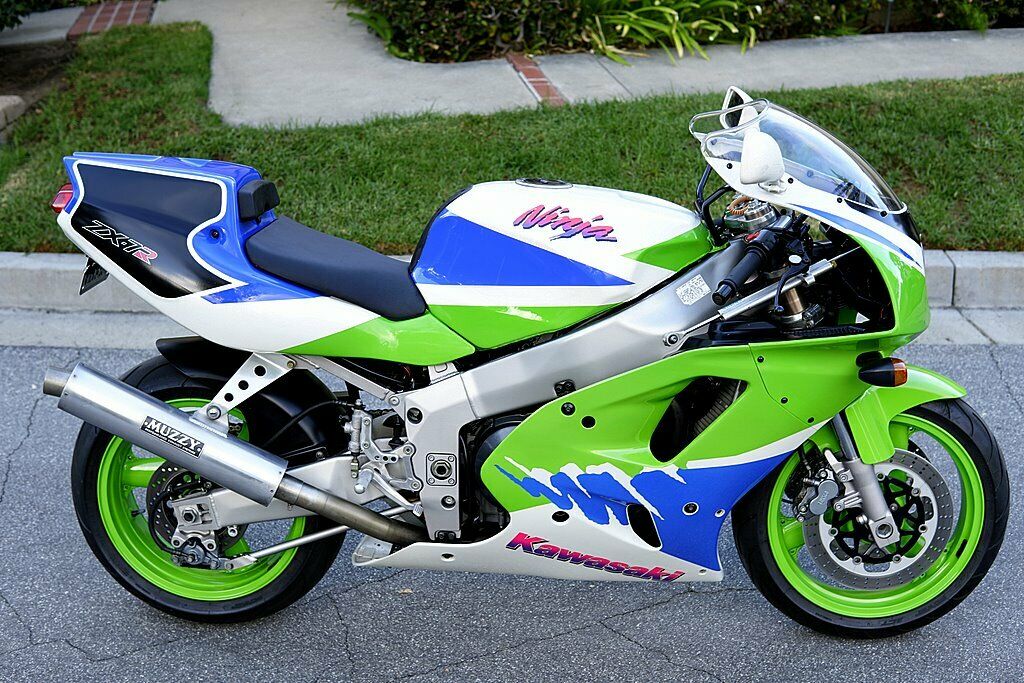 You see that extra hole in the fairing right next to the frame mounting point? That's to make easy work adjusting the Keihin Flat Slide carbs without removing the fairing- Something the previous K1 and K2 models didn't have (just a small tidbit of info).
Interested? Make the jump here before it's gone!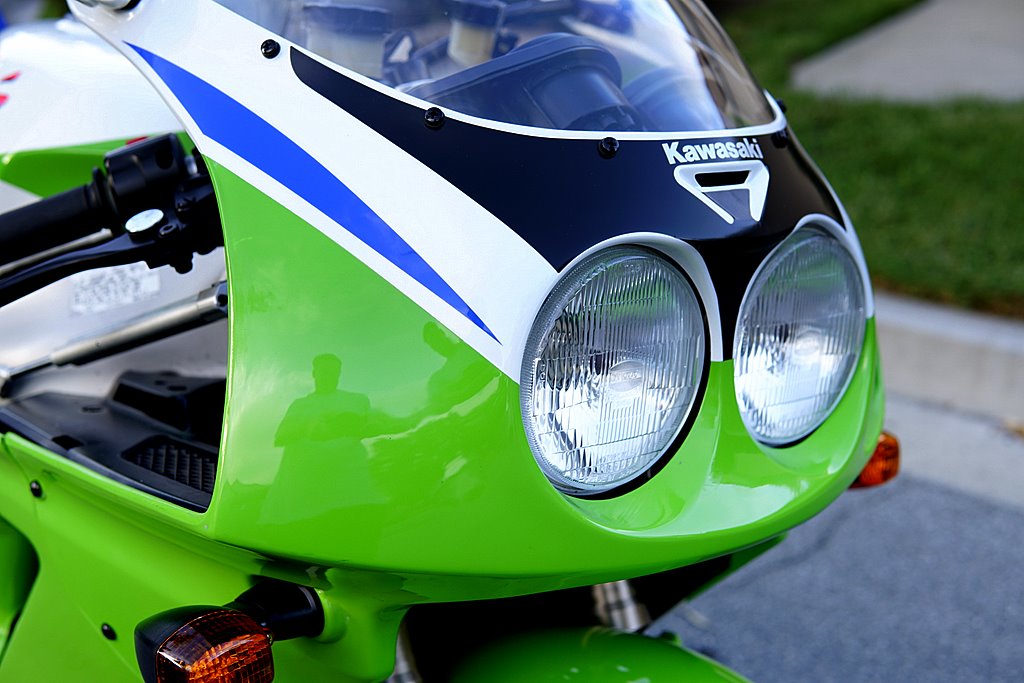 Cheers!
dd