Seeming to have made a silk purse from a nasty old two-stroke 500, Bimota had just about set the moto world on its ear when reality intervened.  This V-due has carburetors set up by a Bimota cognoscenti and proves that there really are unicorns among us.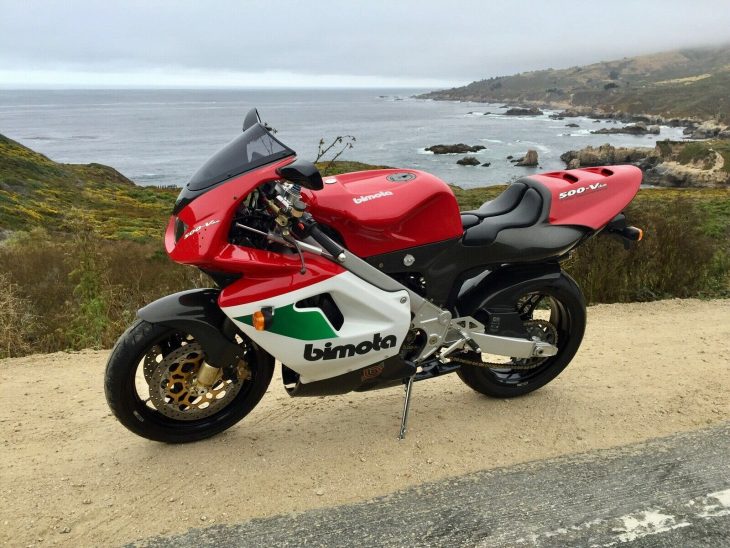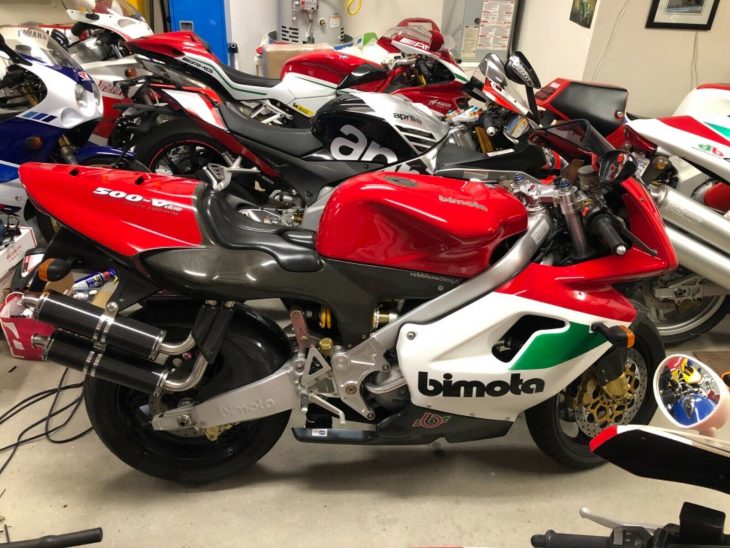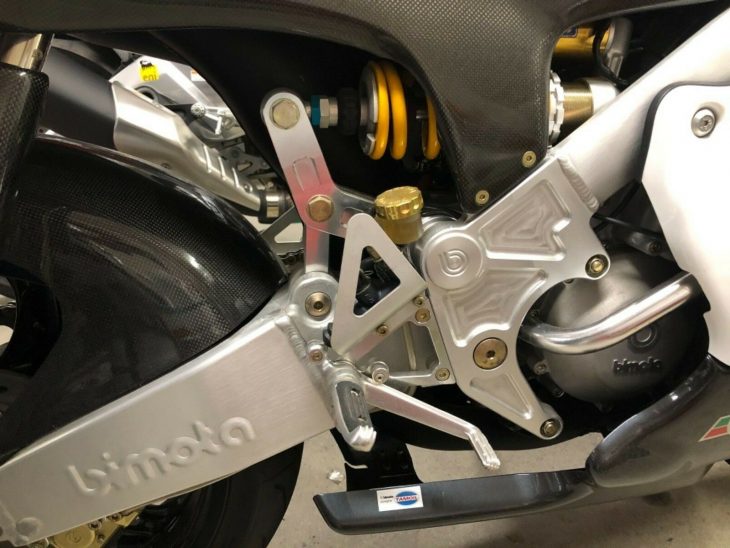 With its two stroke v-twin, the V-due was able to match 105 hp with a dry weight of just under 400 lbs.   Electronic fuel injection ensured low emissions and 50-state compliance.  Sergio Robbiano designed a signature chassis, with alloy extrusions connected by Rimini's exquisite billet machinings.  A large diameter Paoli fork set is fully adjustable, as is the horizontal Öhlins monoshock.  Swoopy and angular bodywork is executed in carbon fiber, with a single seat and dual expansion chambers.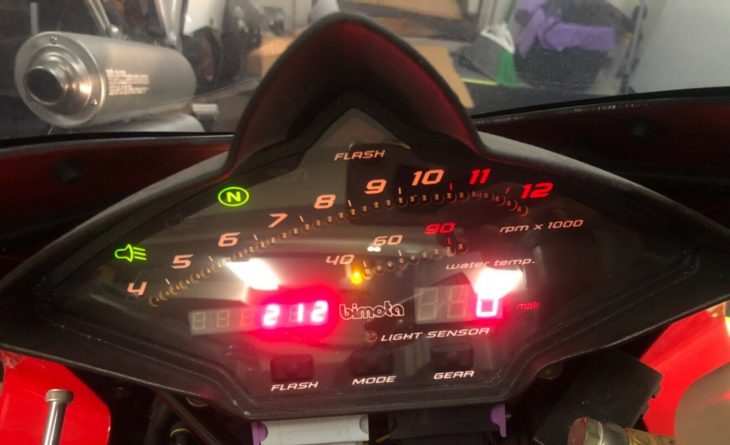 This V-due looks immaculate and shows just 212 miles on its almost bespoke dash.  Due to poor running and more major issues, the first examples were recalled by the factory and many were converted to carburetors by a factory engineer.  Even then they required careful tuning, this time done by a North Carolina Bimota shop / museum.  Spare NOS fairings are seriously unobtanium.  Very little history to tell, but comments from the eBay auction:
Bimota V-due 500C. This was One of Bob Steinbugler's bike from his collection Bob from Bimota Spirit I purchased this bike from him about 3 -4 years ago. Bike runs great this is the carburetor model which he serviced and tuned for me . The bike will come with a NOS set of spare fairings still in the wrapper. Upper fairing and left and right side fairing.
The conversion to carburetors indicated that more was amiss than just the fuel injection system, and the inconsistent power delivery was traced to under-engineered crankshaft seals ( each bay of a multi-cylinder two stroke has to be independently sealed to make induction vacuum ).  Unfortunately, at that point Bimota had run through their funding and had to shut the doors until new investors revived the company.  As individual as any Bimota is, the V-due might be their rarest and most exotic model.  And right here in our own back yard.
-donn