On the coat-tails of Saturday's RVF400R post, here's a 1996 model NC35 with good if not great cosmetics, and a peculiar choice of fairing fasteners.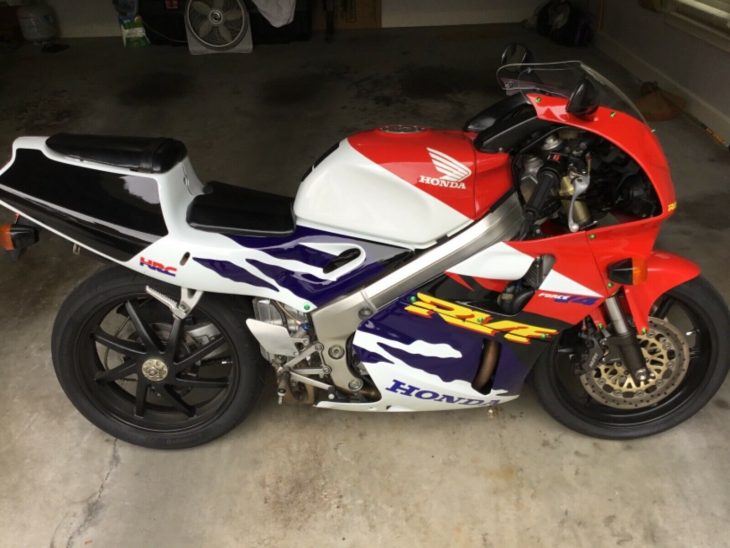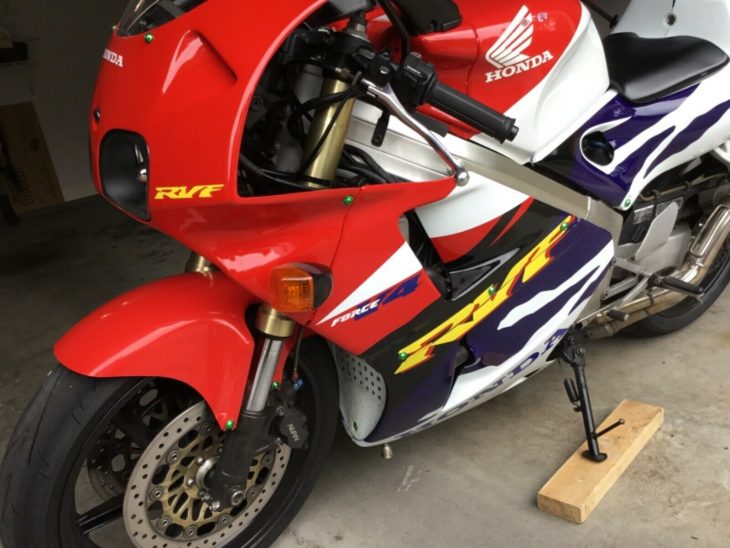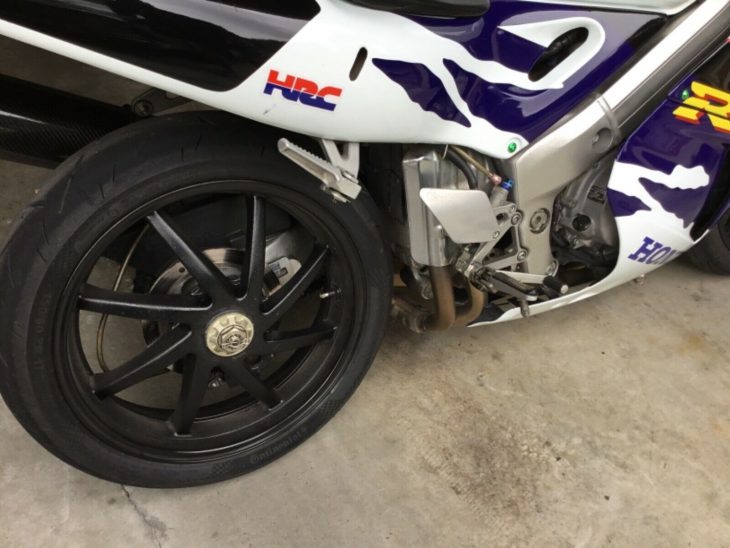 In the Japanese market, keeping the excitement bubbling for Honda's new RC45 superbike meant having a lookalike that had better access to new and merely mortal riders.  The RVF400R followed the VFR's able footsteps, with a new decade's styling and a few new thoughts on sportbike engineering.  No sense re-designing the little V-4, since it smoothly delivered the legally limited 61 hp.  Likewise the alloy chassis and ELF-designed swingarm, though adjustments were made.  17-inch wheels are found at both ends, and upside-down forks were finally deemed a requirement.  Fox-eye headlights came with the new fairing, which was only available in the white, red, and umm, purple – same as the RC45.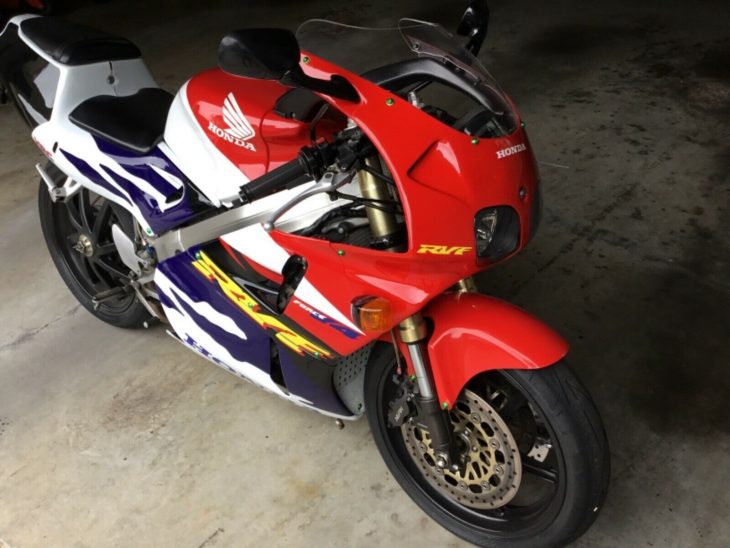 Looking quite tidy, this RVF appears substantially stock with the exception of the too modern-looking muffler.  Might be a bit of work to fix those paint chips but would be worth it.  Not sure why the end of the seat fairing is a little wonky.  The owner offers a walkaround video – here -.  Comments from the eBay auction:
This bike has 18,921 km (11,757 miles) on the odometer. The carbs were rebuilt and the motor tuned in 2020 and the original tires replaced with Continental Sport Attack 2. All maintenance is up to date. The bike has a properly jetted TYGA Race Exhaust and it does sound good. The bike starts, idles, runs and shifts through all the gears just like it should. The are no flat spots during acceleration. The bike has some minor nicks and stains from the road and one noticeable scuff on the left side tank where it rubbed against the trailer wall. The tank is clean inside. the original toolkit comes with the bike. I have a parts manual, maintenance manual, and owners manual that go with the bike. The original exhaust canister also goes with the bike (it is in very good condition). I have the import documents and a signed title by the original buyer in the USA.
Many times these rare models get snatched up before our post hits the wi-fi waves, but this one should survive at least until the previous RVF sells.  Boasting about their rarity in a clear voice, these babies are asking and getting superbike bucks.  Hopefully the new owner will be a rider, a RSBFS reader, and under 5′-10″.
-donn