RSBFS faithful know – and generally love – the NC30. Posing as a RC30 (especially with this livery), but in smaller size, less weight and a screaming 400cc V-four, the NC30 is the less expensive choice. But you don't give up fun for that; what you trade in outright HP you gain in smiles per RPM. And there are a lot of RPMs to play with. This particular bike appears to be well-loved and mostly stock – although the seller notes an updated exhaust system and a Hagon rear shock. While not offering the bling of an Ohlins or even high-end Showa unit, the Hagon replacement is a popular choice for riders of older machines; it is a budget conscious purchase that should work for the majority of excursions. If you are targeting this as a track-day only machine, you should probably budget for some upgrades in the suspension department.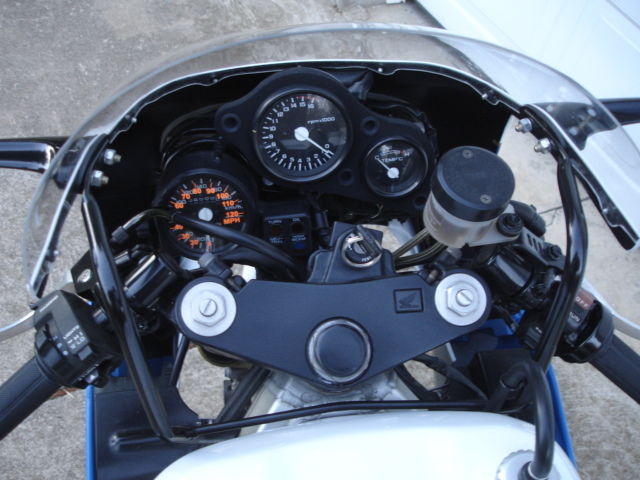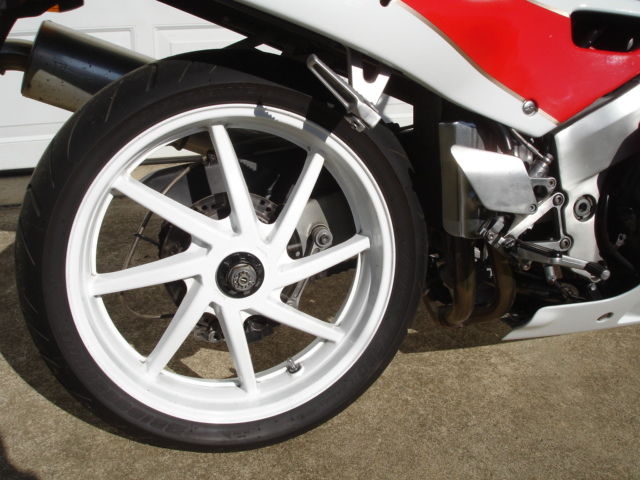 From the seller:
This auction is for my Extremely Nice 1989 VFR400R NC30. If you are looking at this auction, you already know how remarkable these machines are. The 1989 model year is the first year for the NC30, and is the only year with this paint scheme, which matches it's big brother, the RC30; and is by far the most popular paint scheme! This bike Starts, Runs, and Rides absolutely superbly! The carburetor jetting is perfect, and it just runs remarkably!! This bike has no smoke or leaks at all, and needs absolutely nothing. It is ready to ride. I recently installed new spark plugs, and I just installed a brand new Bridgestone Battalax BT090 Rear Tire, which matches the front tire.
Based in Ohio, this VFR400R has its adoption papers at the ready. Forget the comparison to the big brother RC30 and judge this model on its own merits: you are looking at what is likely the class of the 400cc field. The GSX-R might be more rare, the FZR might be more economical to purchase, but short of a Bimota YB7 you are not likely to find a sweeter package that combines handling and performance. Throw in legendary Honda fit and finish and you have a bike worth holding on to for a long, long time. Check out all of the details here, and then leave us a message in the comments: what is your favorite 400cc sportbike? Good Luck!
MI