In 2009 Aprilia introduced and went racing with the only V-4 then in World Superbikes.  While the RSV4 is still in the Aprilia playbook, the original is over in Santa Monica at RSBFS friends Iconic, boasting zero KM and a VIN ending in 0001.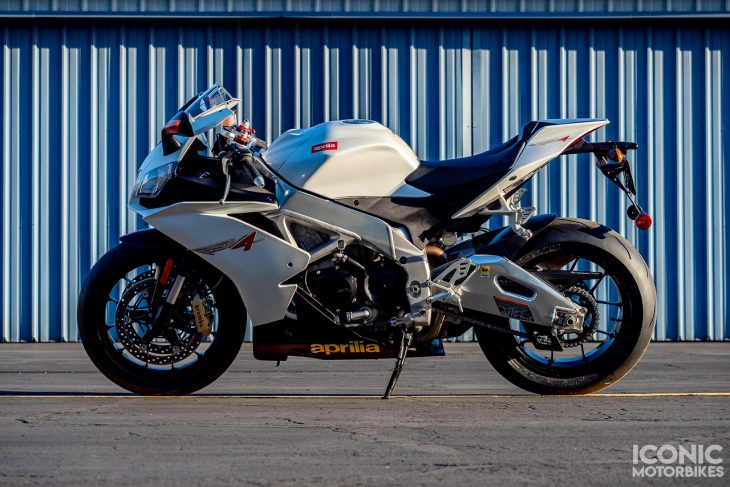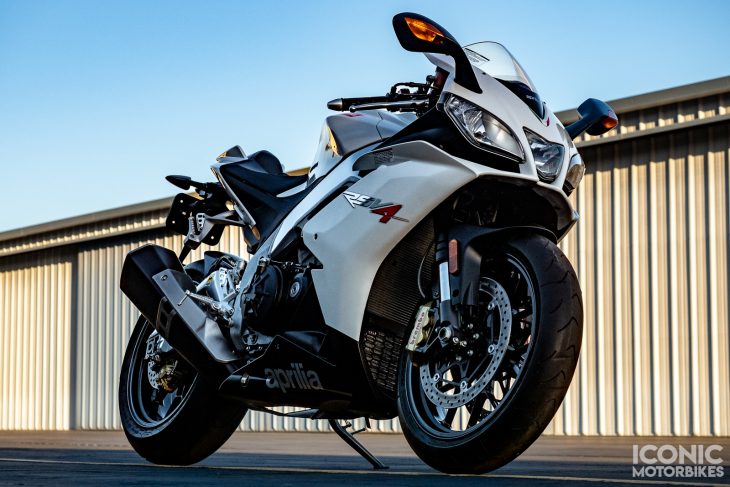 Designers opened the V slightly to 65 degrees, but still had one of the most compact fours ever, and sixteen valves made 180 hp possible.  Engine controls are all electronic, with selectable fuel injection maps, ride-by-wire throttle and ECU controlled intake trumpets.  The chassis is a computer-aided design combining pressed and cast elements, and the components aren't to be left behind – with Öhlins supplying forks, monoshock and steering damper, Brembo monoblock brakes and forged 17-inch wheels.  Even the fairing got a dose of tech in the wind tunnel.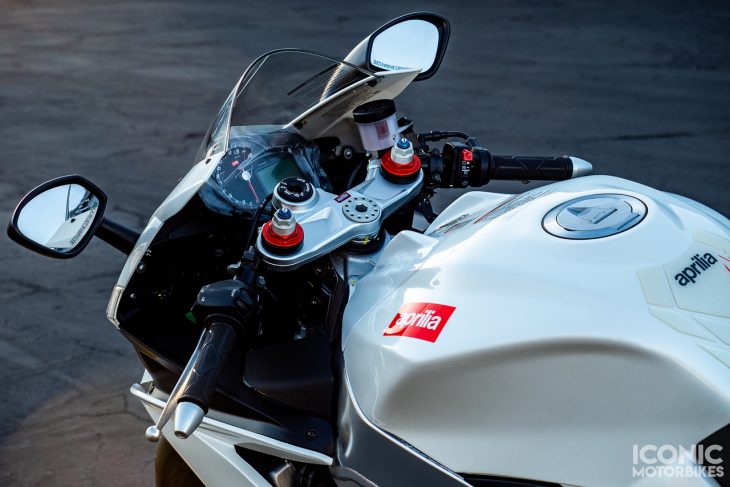 Not much to gloss over on a bike that has rarely had a battery, and the dash still has its disposable dust cover.  There are a few tiny defects, but this RSV4 has been parked for 13 years.  Here's a compendium of the notes in the Iconic auction –
There's still protective plastic on the gauge cluster and the battery has not been prepped yet – it appears that the bike has never been started since it left the Aprilia factory.
In preparation for the listing, the seller had us detail the bike.
This Aprilia is completely stock.
In storage, the bike has picked up scratches on the tail and some cosmetic wear on the frame.
It is riding on Metzeler Racetec K3 tires with week/year code of 2809.
The sale also includes a side piece from the original crate. The piece is at the seller's home in Pennsylvania.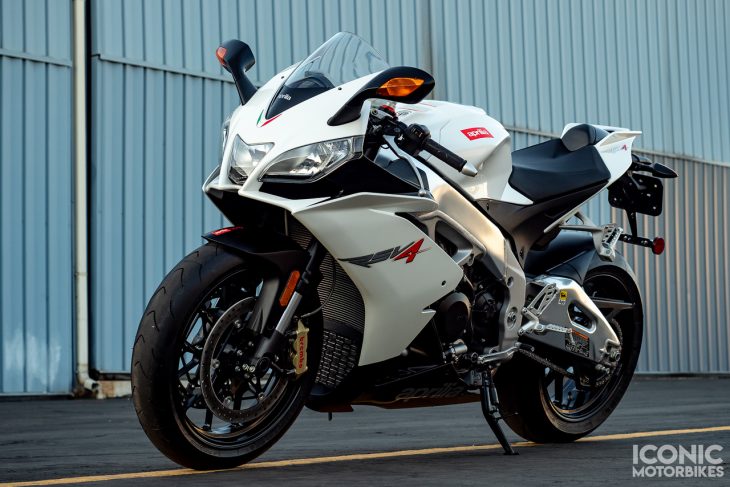 Clearly meant for a serious collector, the auction opened on the weekend, and it would be a surprise if this Aprilia took a single step away from the show stand or toward the street.  A pretty meaningful bike in Aprilia racing history, Max Biaggi took his to the WSBK championship in 2010 and then 2012.  Though flying at an altitude well above that of the usual Aprilia fan, it's still great to – study – a museum piece like this and then see where this auction goes.
-donn