A peculiar bespoke-priced showpiece from the leading volume manufacturer, the Honda RC40 met at the crossroads of rule-bending engine development, enterprise-level manufacturing skill, and large-team design and engineering.  Rarely seen on RSBFS or elsewhere, this example has evidently been enjoyed in Ireland.
The NR750's engine was a brainstorm response to Moto GP's limit of four cylinders.  Honda wanted more valve area and lower rotating masses, and the V4's oblong pistons ( roughly the shape of the carbon detail on the key ) were their strategy.  With connecting rods, fuel injectors, and four valves at each end of the pistons – RPM, horsepower, and complexity took quantum leaps.  The RC40 was a technical showboat elsewhere as well, with the alloy twin beam chassis, then-new upside-down forks, trick single sided swingarm, and 8-4-2 underseat exhaust.  The fairing is identifiably FireBlade, but surprisingly trim and fabricated chiefly of carbon fiber.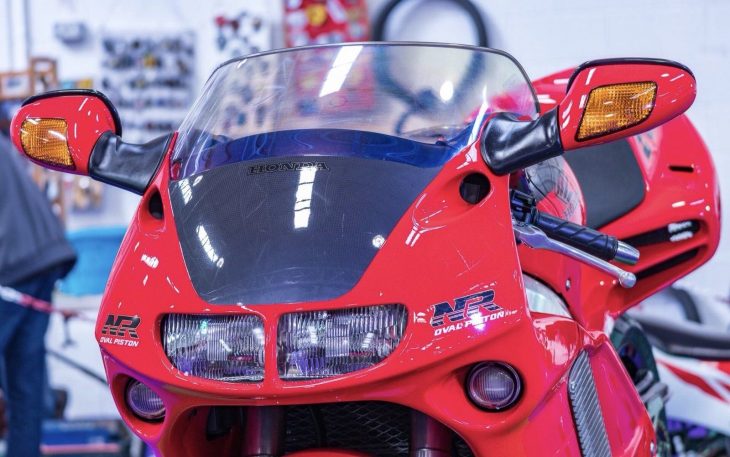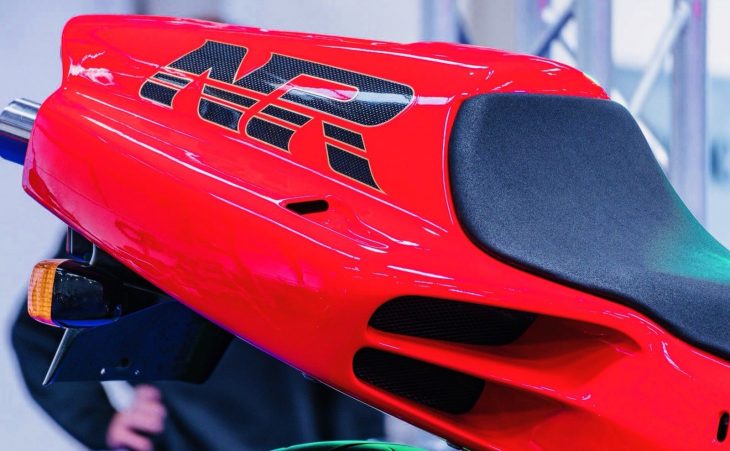 Next time you see an NR750 it will likely have fewer miles than this one, but in the photos ( evidently from a show ) indicate excellent condition.  At least this example has not been relegated solely to the display stand.  From the eBay auction :
Honda NR 750 13k Miles 21 Kms bike is in beautiful original condition. This bike is chassis number 60/200 built. Just had a full service complete with all fluids and a new battery. 

The bike does have a small mark on the screen but it can be polished out.  Comes complete with orignal NR key, Honda stand, Honda toolkit and manuals. I'm happy to send individual photos or video of the bike to any potential buyer. I'm based in Ireland but I do have a purpose built crate for the NR and I can ship it worldwide.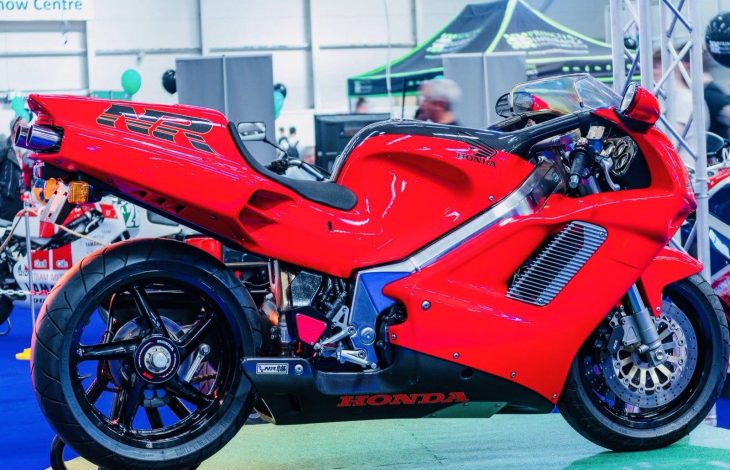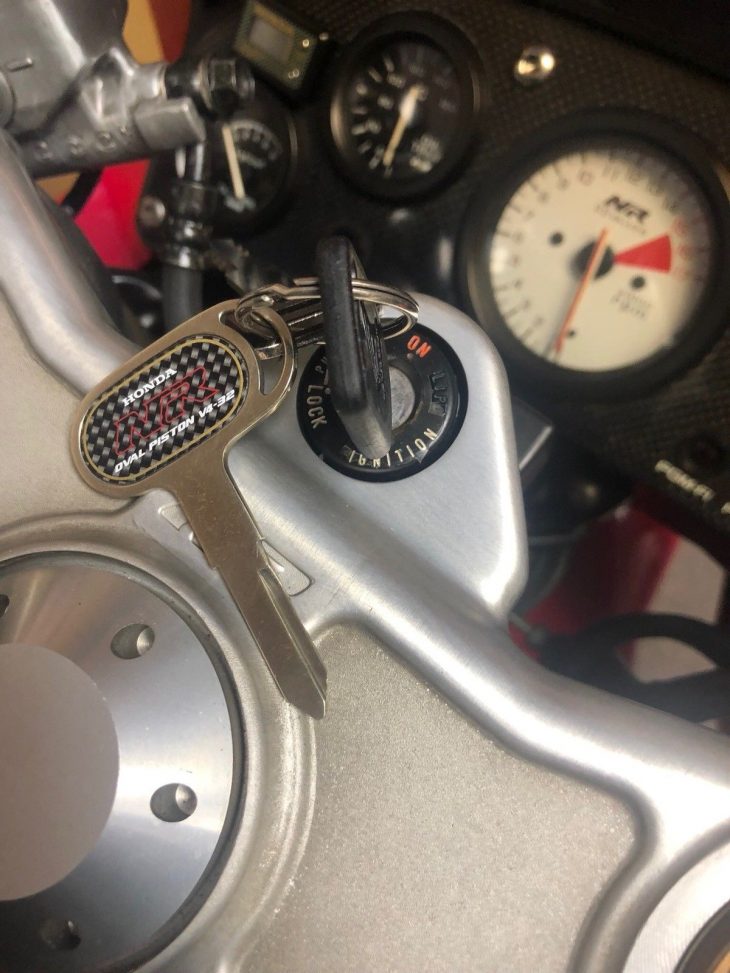 The development of the oval piston engine actually began with a 500 cc race engine, capable of 130 hp at 20,000 rpm.  Unfortunately neither engine conformed to KISS principles and were too expensive and long in development.  Still it's a smashing middleweight and 90's techno-barge, not unlike the Porsche 959 or Ducati's Desmosedici.  Destined like them for the dimly-lit exhibit, and the auction house…
-donn