If the RZ350 earlier this week didn't wake you from your four stroke stupor, then perhaps another 150cc and 2 cylinders of even more smoking goodness can rouse your interest. In today's post you will find what looks to be a museum quality home market RZ500 – the aluminum framed, restricted output, ultra rare RZV500R.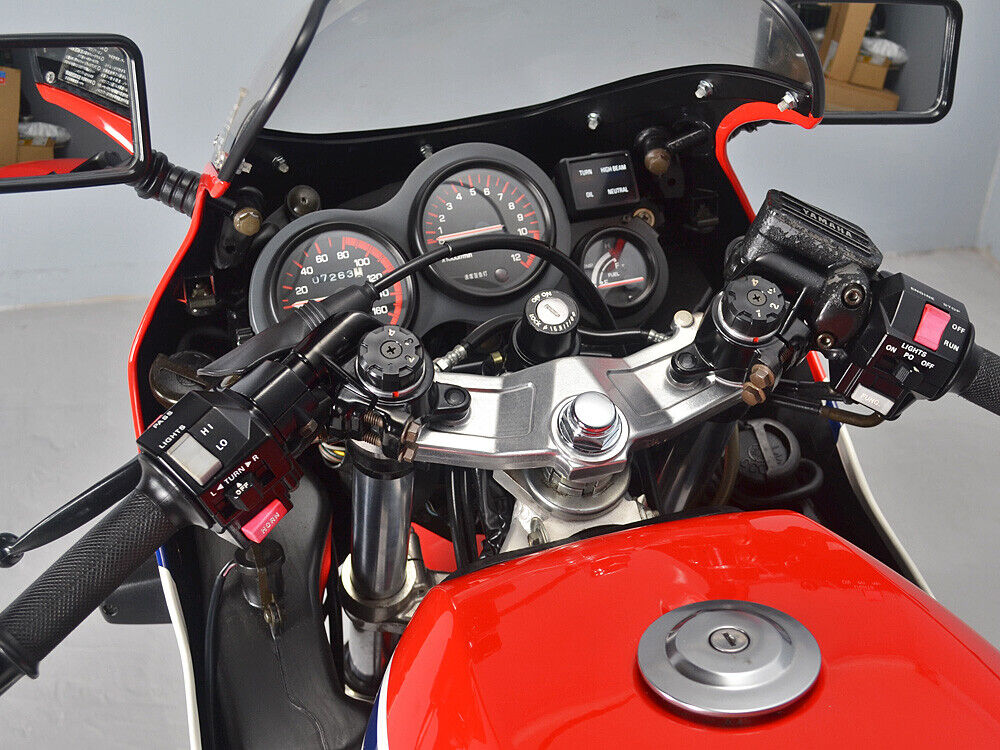 Today's bike looks like a museum piece or a time machine (without the flux capacitor, that is). The photography is exquisite, and it is a pleasure to view such a rare machine kept in this type of condition. Note that there are 7,000 KMs on the clock of this bad boy – which means that it accumulated approximately 4,500 miles to date. That is only 125 miles per year since birth. If we could all be so lucky!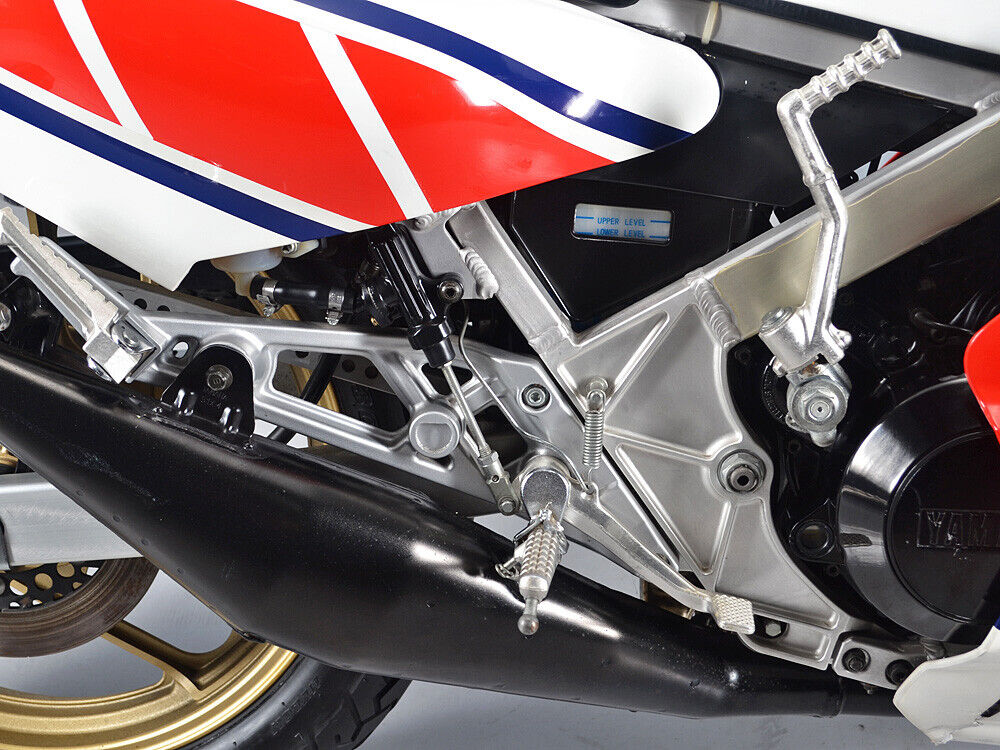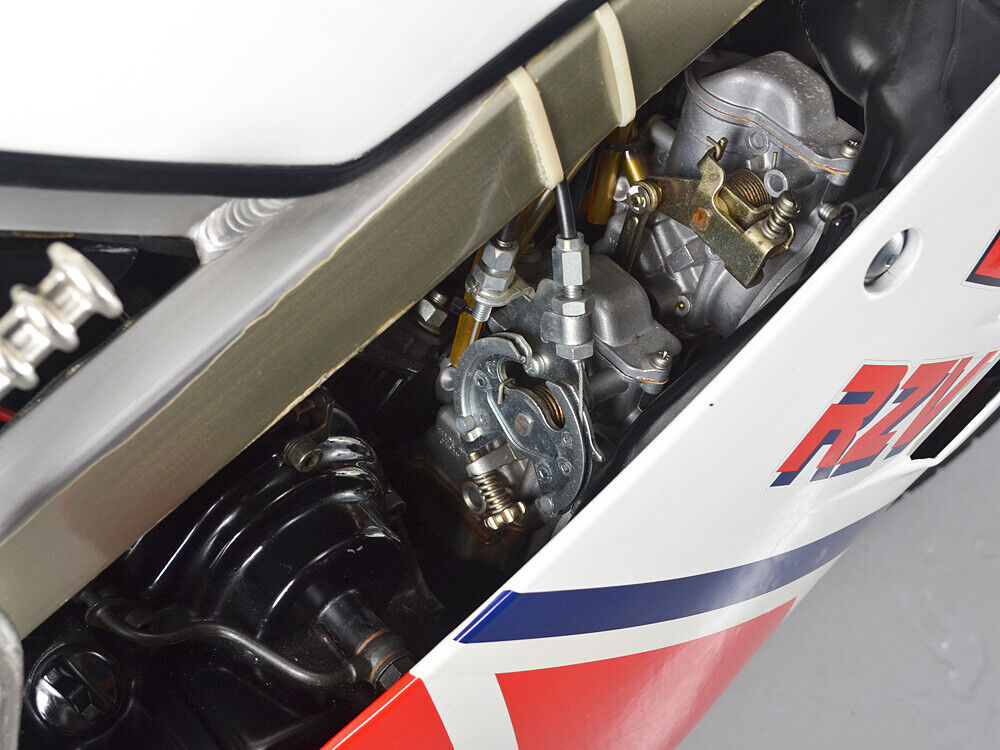 From the seller:
1986 Yamaha RZV500R
Bike is in excellent condition with just only 4000 miles or 7000 km.
It still has the new frame protection stickers on each side.
100% original and untouched.
Bike is located in Lisbon – Portugal. Shipping can be arranged.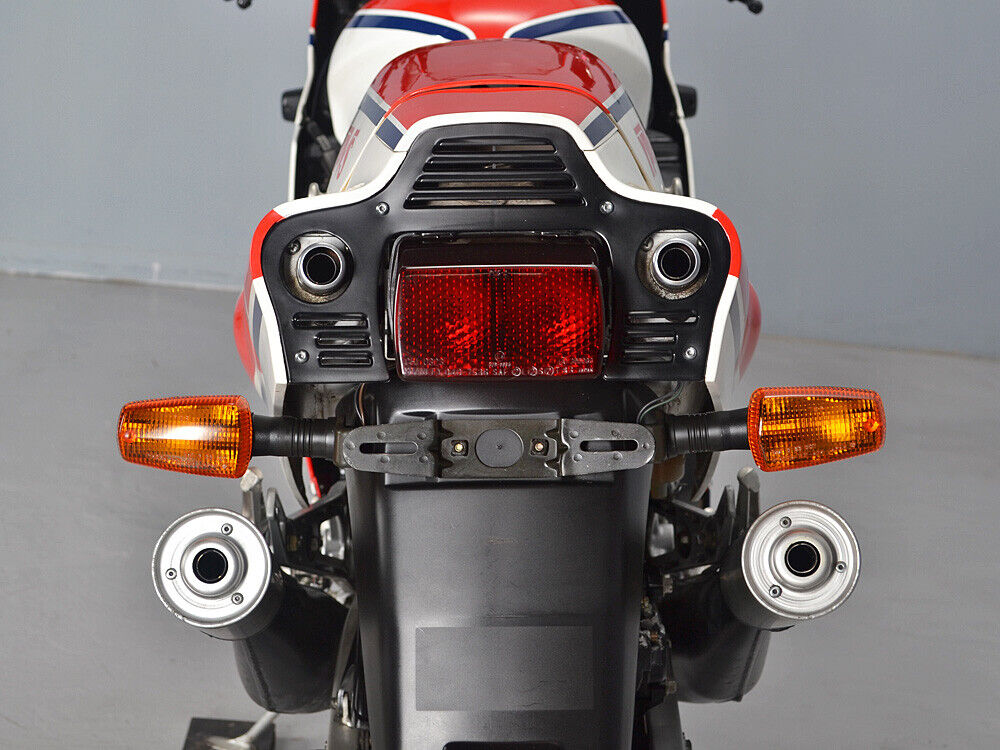 If you read the seller's text, you will note that this beauty is NOT located in the States. That is not surprising, as not many RZV500R examples made it outside of the home market of Japan. This particular bike is located in sunny Portugal, which seems like it could be a perfect opportunity for that European riding vacation you always wanted to take. What could be better than tooling around the back roads of Portugal and Spain on such an amazing machine as this?? Keep in mind that if it is 100% original it will be restricted for home market use, so only about 65HP will be on tap. Still, I suspect most shoppers for this one will not plan to put too many miles on it for fear of damage; after all, it looks pretty near perfect in the pictures. Price is set for $25,000 USD with the seller open to offers. You can check out all of the details here. Good Luck!!!
MI