Manufactures of sportsbikes have been engaged in an arms race for decades.  Constantly pushing the performance envelop.  Adding technology to tame the ever increasing power and chipping away at lap times in order to be able to market their creation as the top of the heap.
KTM had a brief, but meaningful foray into the open class sportbike class.  The 1195cc twin developed over 170 horsepower and only had 410 pounds to push down the track.  KTM famously ended production of the street RC8R by saying that it was deemed irresponsible to sell a vehicle with this performance for street use.  Production numbers have never officially been released, but most agree total from 2008 is measured in the hundreds, not thousands.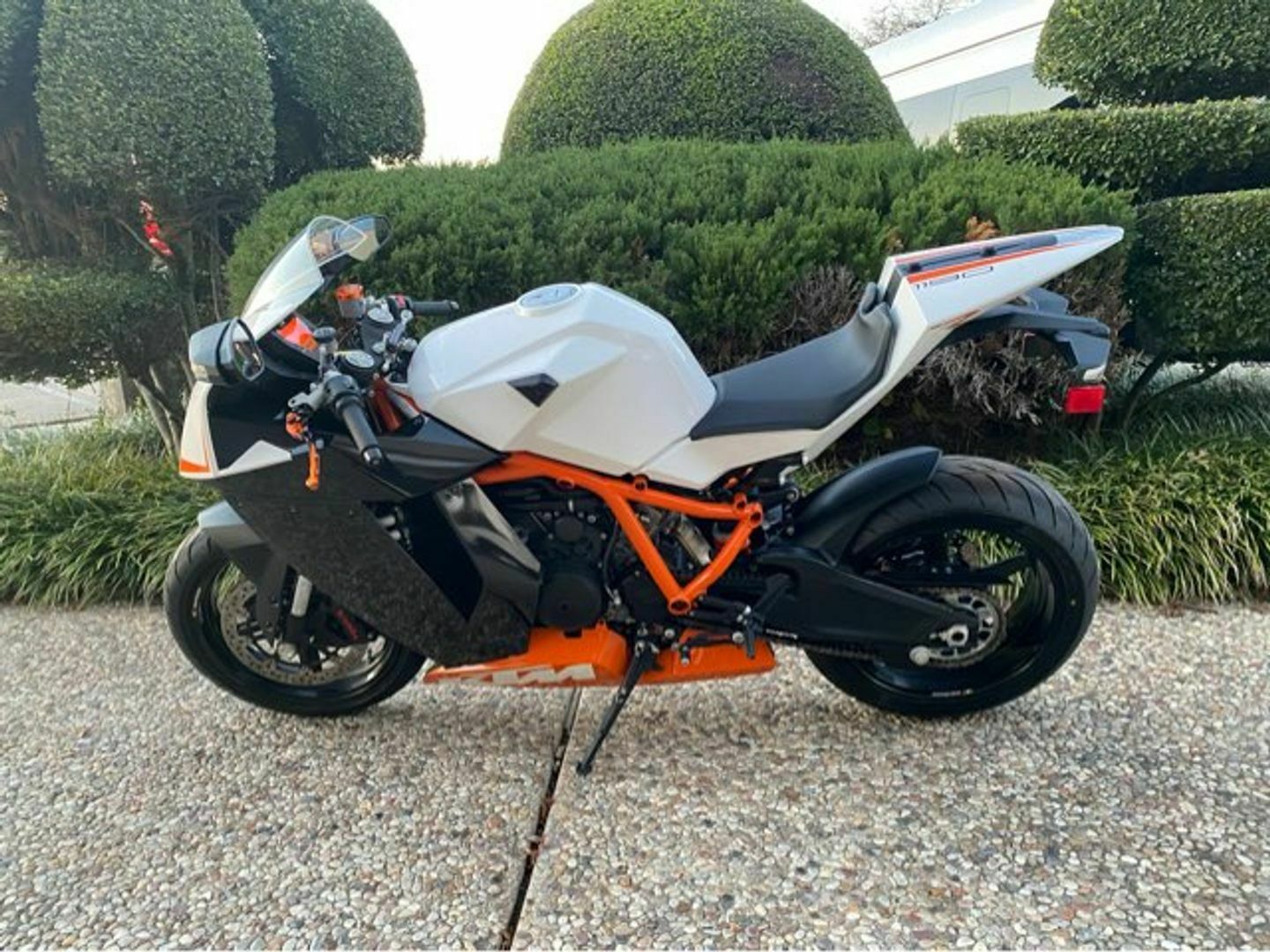 The RC8R did incorporate some serious racing options.  Under slung exhaust, adjustable pegs and even an adjustable subframe made sure mass was controlled and the rider was perfectly situated to unleash all of the performance.  Many period reviews praised the bike as being very comfortable and useable because of how adjustable everything was.
From The Seller's eBay Listing:
Stock #:24048P
Exterior Color:White
Transmission:Manual
Drivetrain:Unknown
Engine:0
Mileage:4,208
Title Condition:Clear
This final year RC8R is listed with a Buy It Now price of a hair under $13,000.  Prices have always been all over the map for these bikes.  If cross shopping with any other bike of the era with similar performance, $13k does not seem out of line for the market right now.  The listing is painfully devoid of details, but the pictures do show a very clean example.  Take note of the paint markings on the calipers.  Could be a sign of how well cared for the bike has been.
Talk to any owner and they will tell you the machines are reliable and easy to maintain.  At some point these will tip into the collectable world and I would bet we will look back at listings like this and lament not buying one when they were under most people's radar.