Warning!
This post is in our archives. Links in this post have been updated to point to similar bikes available to bid on eBay.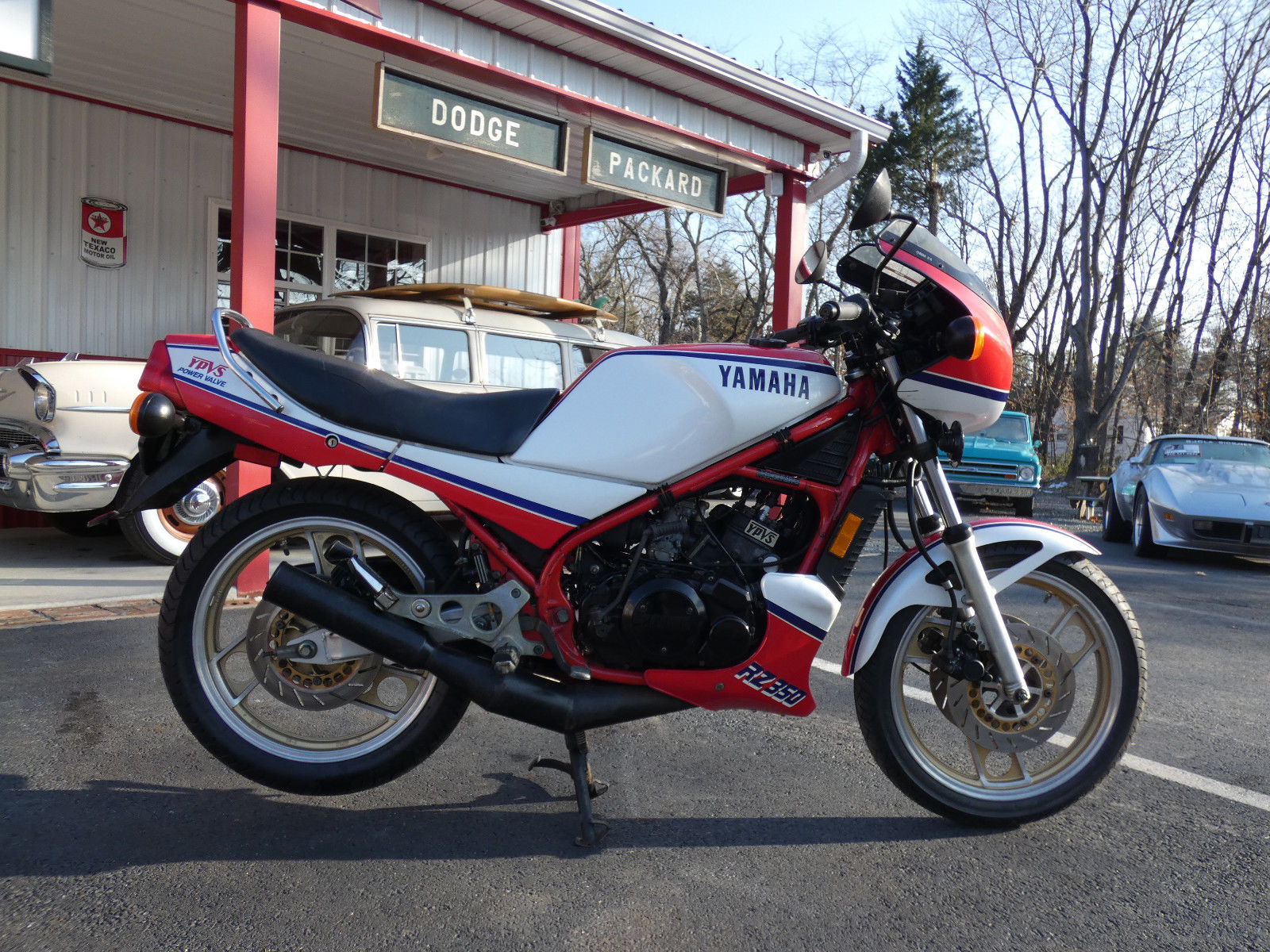 The RZ market is pretty crazy right now. RSBFS staffers have seen bikes of all types of condition with pricing all over the map. We've seen bargains, we've seen riders and we've seen basket cases. We've come across amazing time capsules of authenticity, and seen the results of ambitious projects (sometimes gone bad). The bottom line is that the lowly RZ350 is as close to a sure thing as you are going to get in the current market. Regardless of condition, we are seeing these bikes sell. That must be pretty exciting for RZ owners out there. And for those in the market for the last of the street legal factory smokers, the good news is that we continue to see a good supply of the model. Which brings us to today's example: a low mileage, red and white example of the breed that seems to have survived the ravages of time and riders.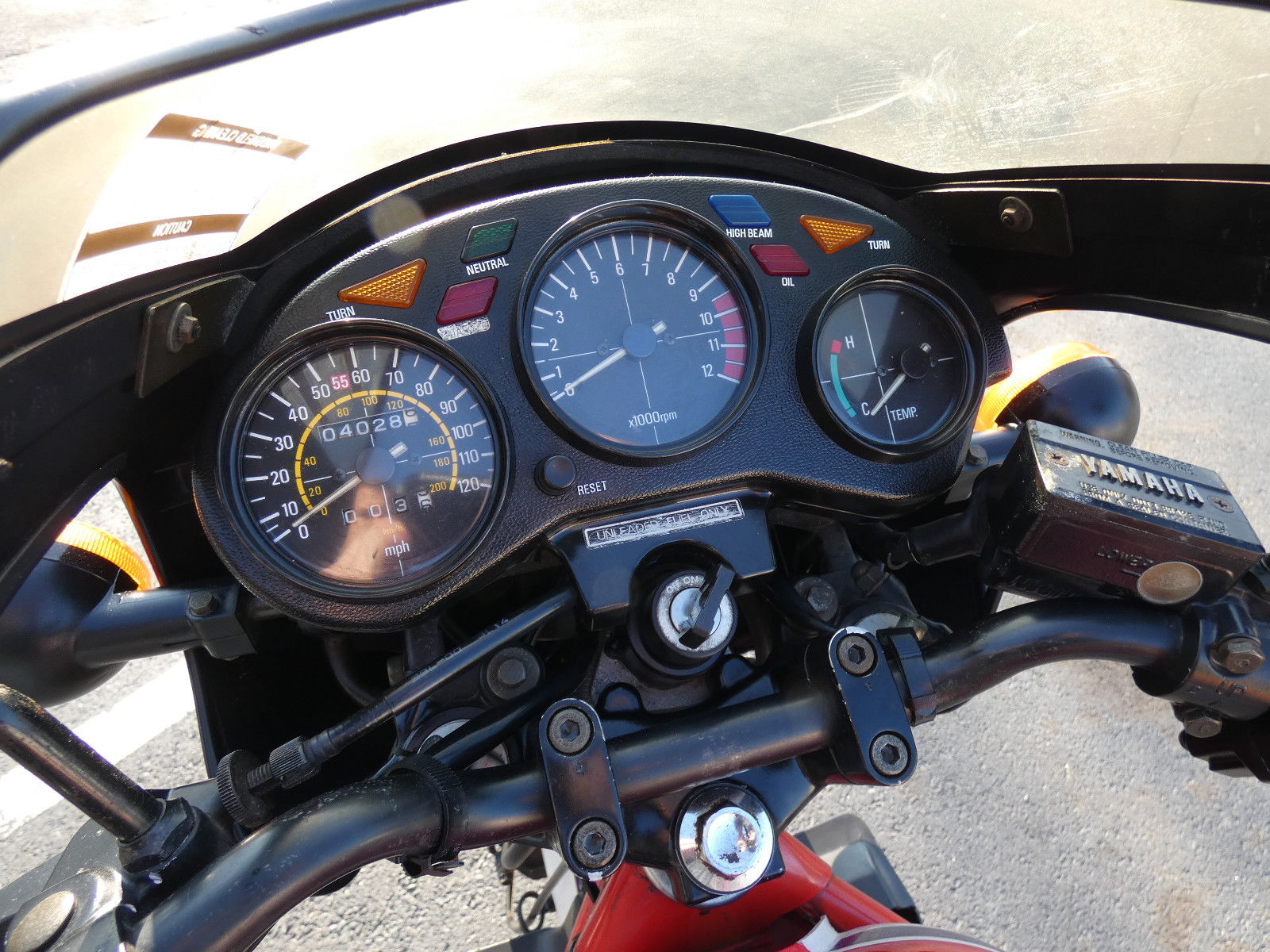 For those of you who missed the heyday of the two stroke, pull up a chair. You see children, back before people realized that they liked to breathe and came to the realization that vehicles spewing out noxious smoke, visible gasses and other delicious cancer-causing fumes were not a great long-term health plan, pretty much anything could be put on the road. And like any other performance category, sport motorcycles were all about low weight and high power. And pound for pound, a two stroke is a far more potent form of motive power than a heavier, more complicated four stroke. Sure, they sounded like chainsaws. Yes, they often disappeared in clouds of blue smoke. Indeed, they were a pain in the butt at the gas pump – not only did they get crappy gas mileage, riders had to mix oil into the gas in a precise ratio. But the payoffs were (almost) worth it when the tach swung up past 7,500 RPM or so and the power band began. Below that there was nothing, and with only a narrow RPM range of usable power, these were not the easiest mounts to ride in anger. The EPA started cracking down in the 1970s, and by the early 1980s the smoking party was over. But it was damn fun while it lasted.
From the seller:
Up for sale is a 1984 Yamaha RZ350. This bike is in Museum quality condition. Paint on entire bike is original and in like new condition. This bike comes with the dual seat option. exhaust resinators where removed at some point. If you are looking at this bike then I'm sure you aware of its heritage and the somewhat rareness of it. There are only 2 minor flaws, 1- the windscreen has a sratch on the painted area. 2- The tank has one dent on the left side.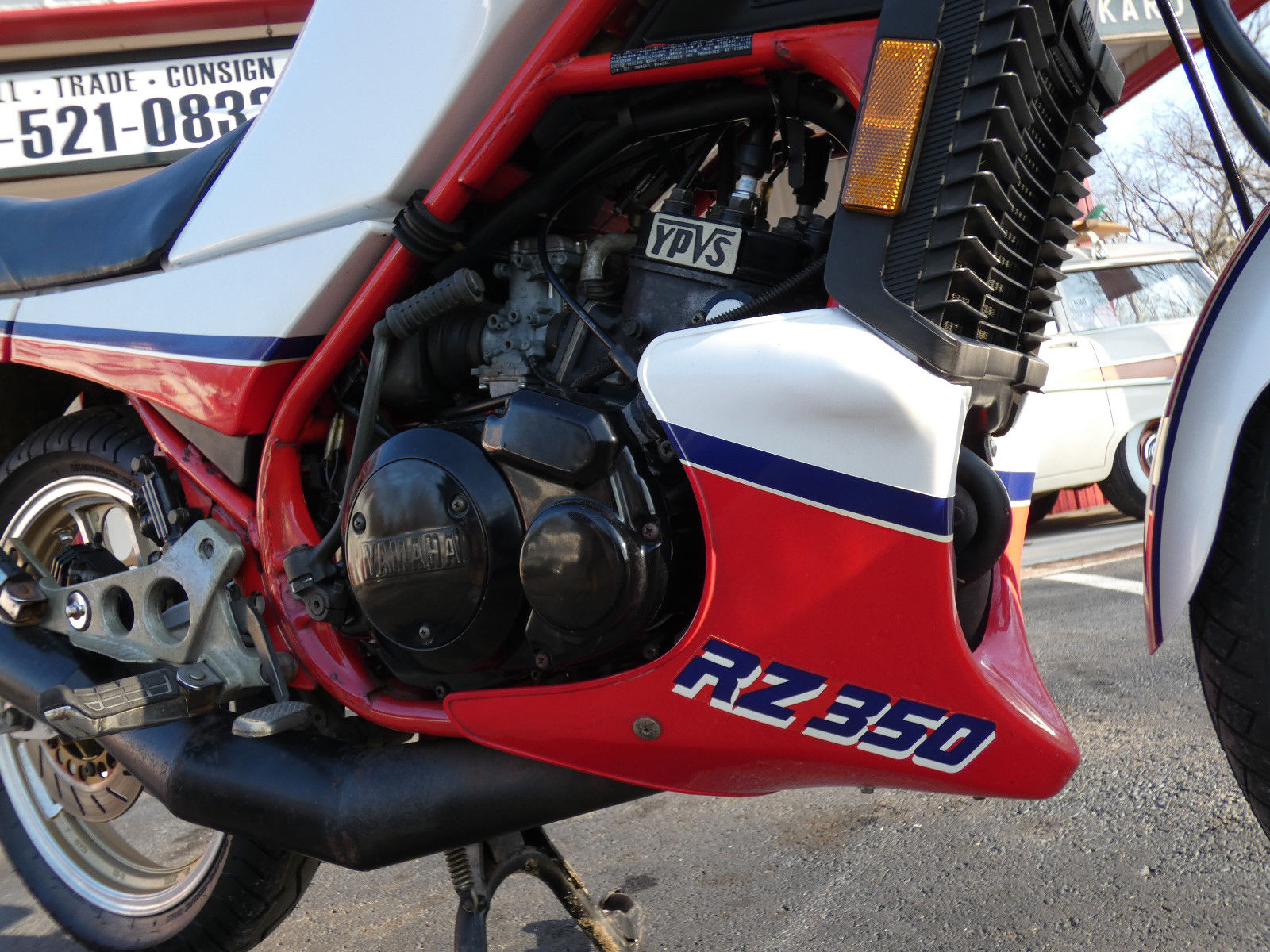 The RZ350 is the little bike that could. Pitted against 550 and 600 cc four stroke machines, the little screamer could hold its own. But to even get it on the road, Yamaha had to throw a lot of technology into the form factor. An exhaust power valve automatically adjusted the exhaust port height depending upon specific conditions, making the parallel twin more efficient. Evaporation canisters to capture fuel vapors were starting to appear, and exist on the RZ. But the real secrets were hidden in the exhaust pipes. What looked like two stroke chambers were really a complex series of catalytic converters with air injection. These made it possible to import the RZ into nearly all 50 states for it's limited run of 2 years (CA only received 1985 model year bikes).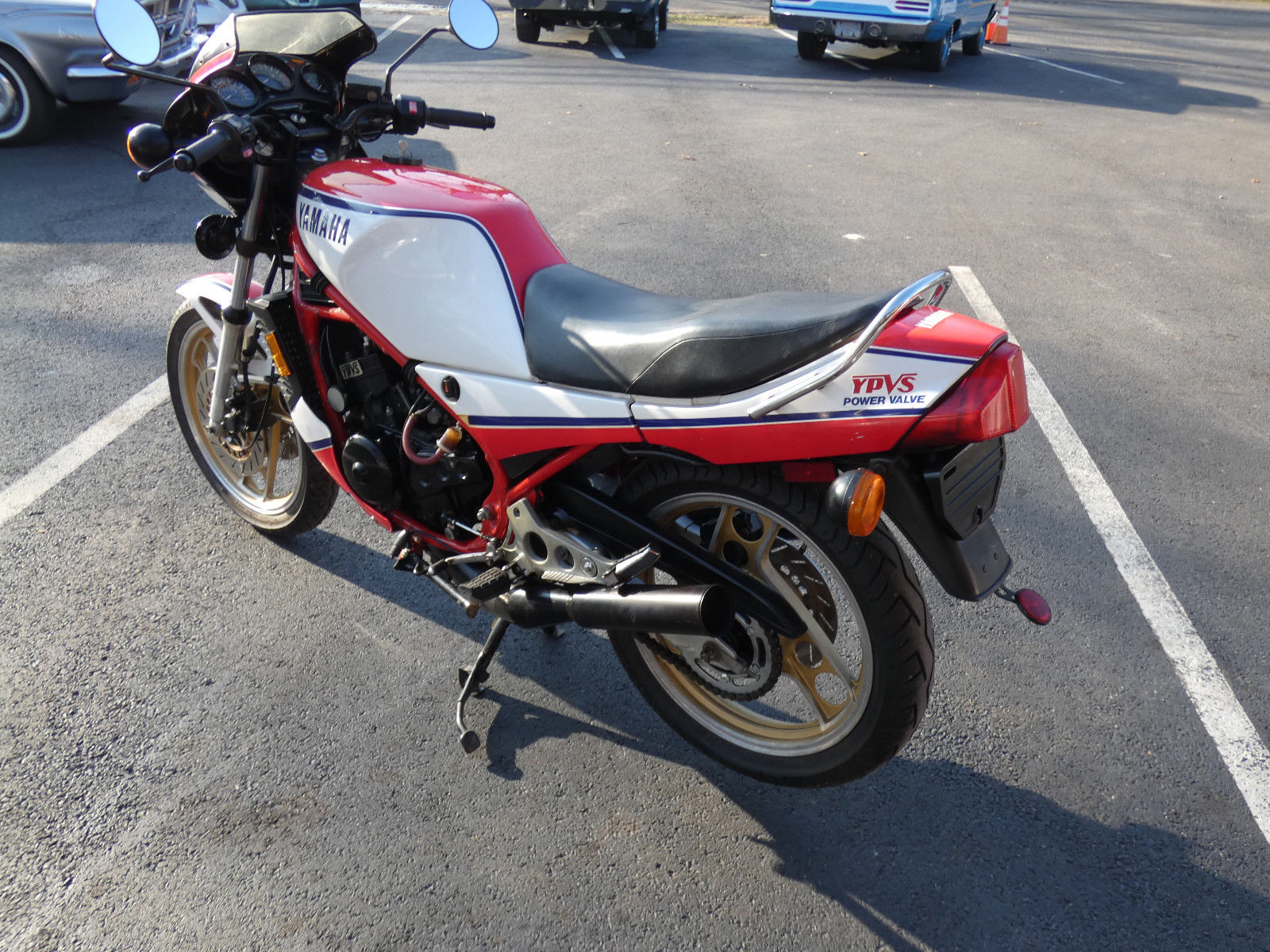 This particular RZ has very few miles on it for the age (4,028). It looks to be in decent condition, although it may not have been an indoor pet all of it's life given some of the light corrosion. The seller points out the relatively small flaws of windscreen scratch and tank blemish, but otherwise all parts appear to be attached. The pipes are not the stock units, and there appear to be some other small aftermarket additions over time (fuel line and filter, for example). The term "museum" is an ambiguous word that comes up all too often in adverts. Calling this example out as museum quality depends upon the type of museum you frequent. This is not a zero mile, just been un-crated, never been run, never been rode or never been parked outside type of bike. This is certainly a low mileage survivor, and for those that want to ride, this is usually the better option. The seller is asking for some pretty strong numbers for this bike – but the market will pay what the market can bear. You can't fault someone for asking, and the Buy It Now approach with a willingness to accept offers might just be a great way for the seller and buyer to meet closer to the middle. Check it out here – there is not a lot of text but a good number of decent pictures. And then you just have to answer one more question: Do you RZ? Good Luck!!
MI