Prior to the "if you can't beat 'em, join 'em" S1000RR, BMW's sportbikes were decidedly offbeat. They were almost like the Saab of the motorcycle world, with remote-operated brake master cylinders, shaft-drive, unconventional suspensions, and that durable and charismatic, but very, very wide horizontally-opposed engine. And their last hurrah before the stunningly capable S1000RR was the stunningly improbably HP2 Sport.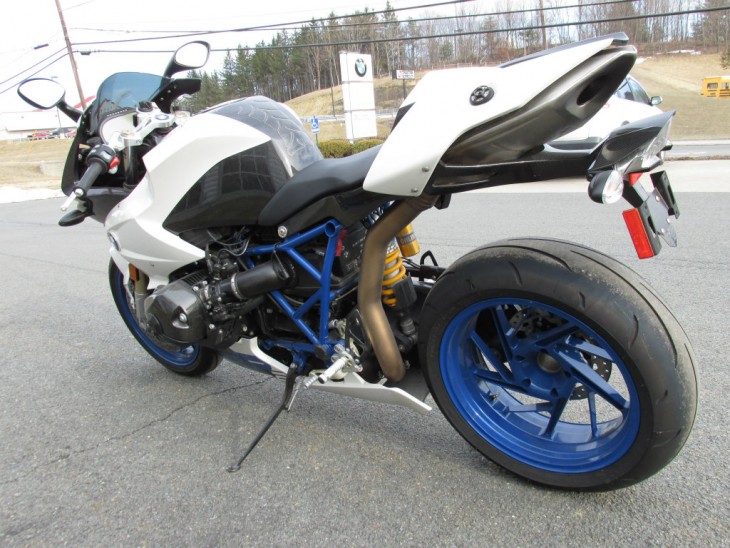 It shouldn't work, and really wasn't capable of going toe-to-toe with the best literbikes from Japan on paper. But period testers seemed to understand that the bike wasn't meant for everyone and was a statement of intent from BMW that they could make more than just stodgy, old-man bikes. The HP2 isn't featherweight and was certainly expensive when new, but top-shelf suspension gave amazing handling and stability, in spite of the Telelever suspension's reputation for blunting front-end feedback. Carbon-fiber everything and a cool self-supporting seat/subframe unit kept weight under 400lbs dry, and a slick digital dash looked like it'd be more at home on a race bike, while being far more legible than similar displays used by Ducati at the time.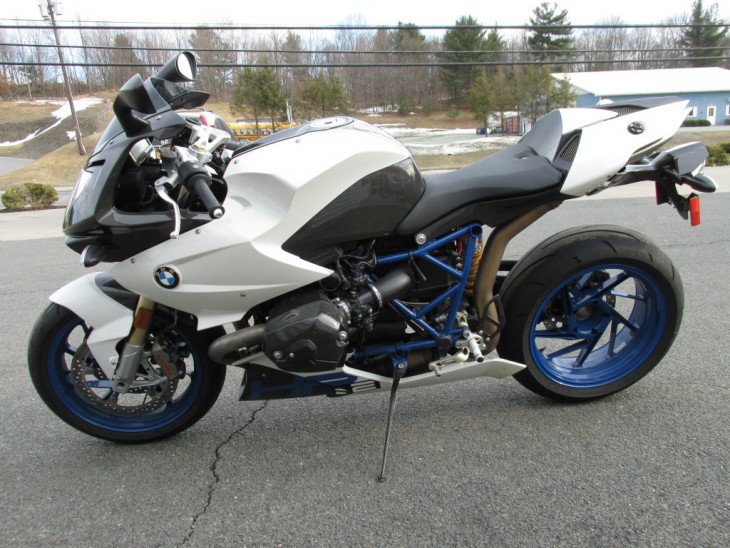 And the engine wasn't just some sort of high-compression and ECU-tweak affair. The HP2 featured new DOHC heads and radial valves that helped the bike produce 128hp and rev all the way to 9,500rpm, although there is a price to be paid: the brittle Titanium connecting rods call for replacement at 30,000 miles. Not the worst job on a twin with the heads sticking out in the breeze, but something to keep in mind.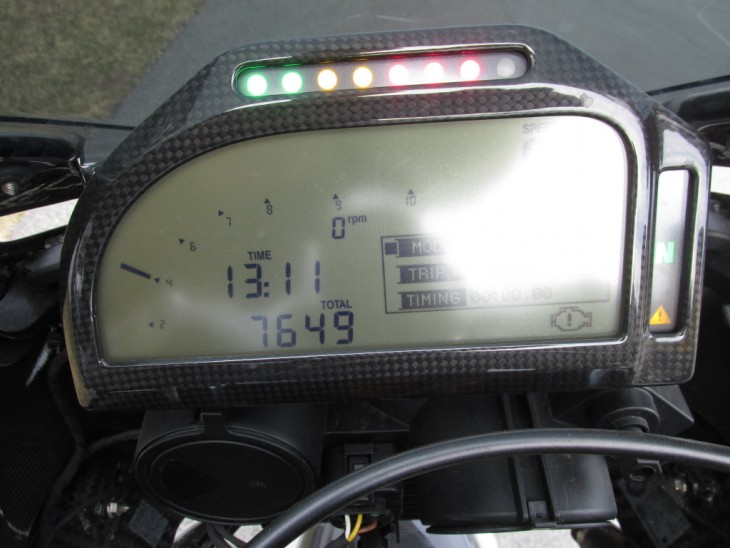 The original eBay listing for this 2008 BMW HP2 Sport contains very little information about the bike, but does feature plenty of photos and mentions that the bike is "in good overall condition" and that a six-mile test ride as part of the dealer's "As Is" buying policy.
All this adds up to a bike that was genuinely fun to flog around a track or twisty back road, although all those enhancements serve to emphasize a couple of shortcomings: sportbike grip and handling mean that it is possible to deck out the heads at extreme lean angles, and the bike is just begging for a slipper clutch. One is available, but the longitudinal engine orientation and shaft drive mean that fitting it is a headache to fit.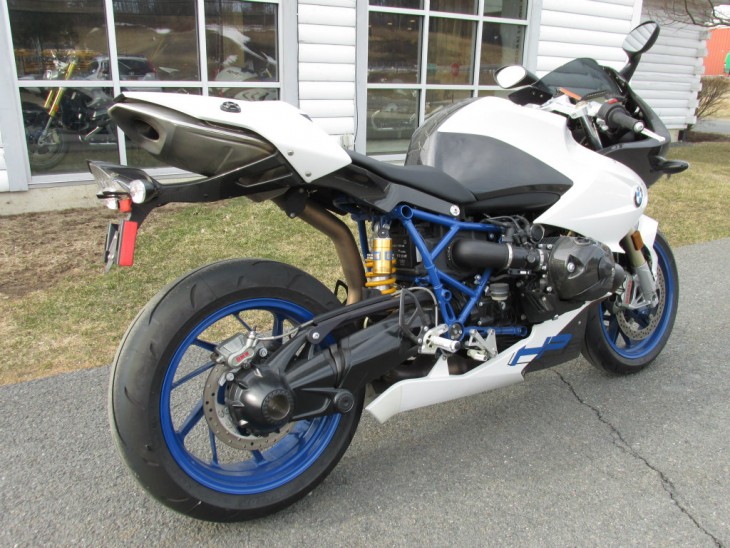 Bidding is pretty active and up to $7,600 with three days left on the auction. These are genuinely rare, high-spec sportbikes and, while this example has a few very minor cosmetic blemishes, we're looking at a pretty good opportunity for BMW enthusiasts to grab one of these before they get squirreled away by collectors.
-tad