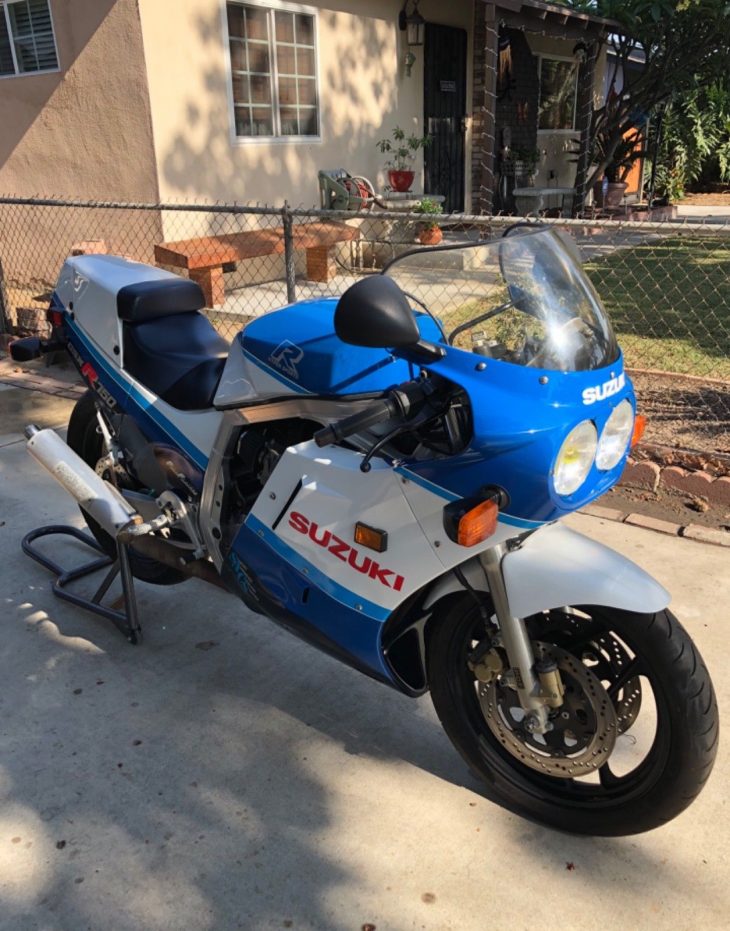 As age takes its toll, even bikes that were fairly commonplace are getting rarer and rarer, a fact that is amplified when the many examples of the model in question were victims of racetracks, inexperience or bad hack jobs. The result is that bikes like this 1987 Suzuki GSX-R 750 are becoming more desirable and expensive, even in their most pedestrian guises.
To be fair, there isn't much that can truly be called "pedestrian" about one of the first bikes in the ongoing repli-racer wars, with around 100 horsepower out of an air/oil cooled inline four pushing about 450 pounds. The lithe perimeter frame, and stout brakes and suspension make for an impressive-if-dated ride.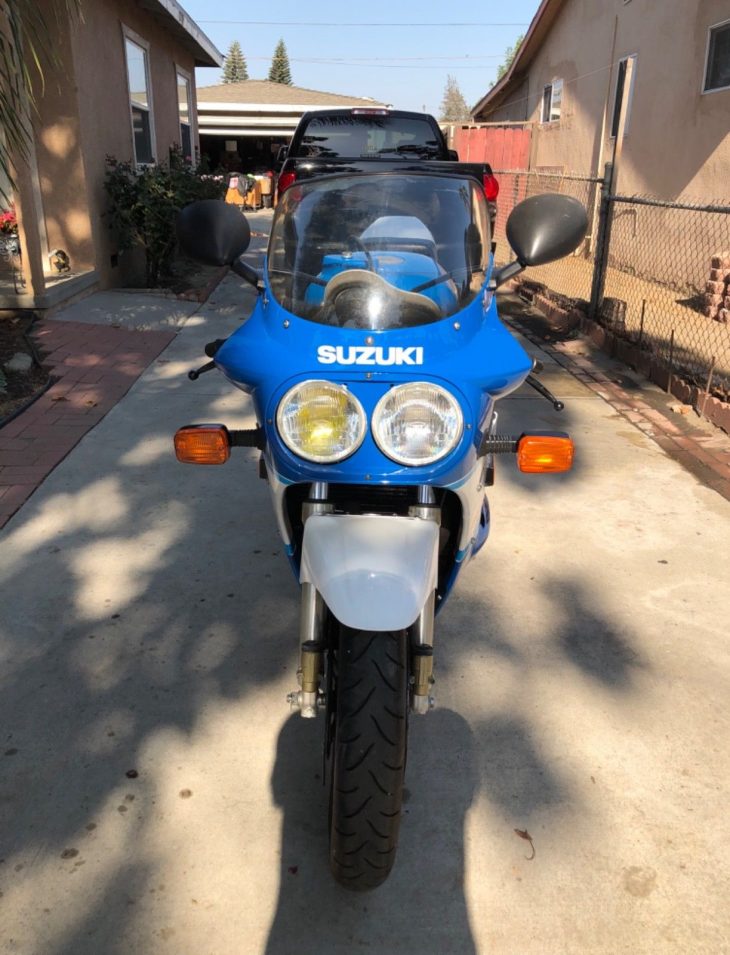 This third-year Gixxer has covered just over 12,000 miles across three owners, and reportedly was stored in a living room for some of its life. Whatever the case, it has obviously been well cared for by all three people, as it shows just a few small blemishes and wears what appear to be brand-new tires.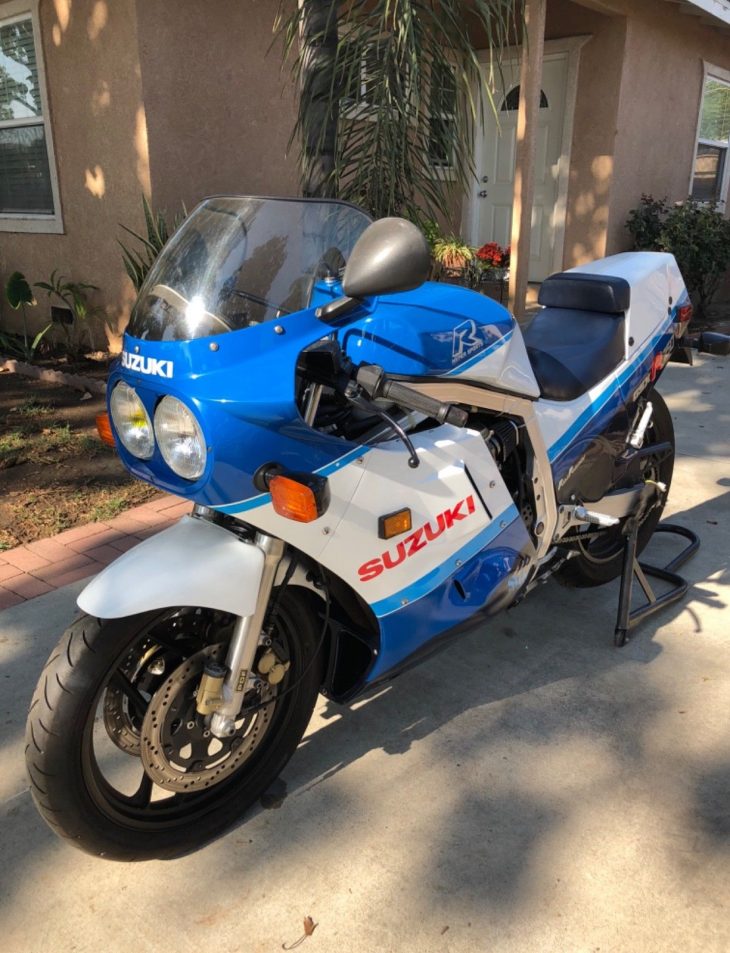 The seller notes a list of spare and original parts that will come with the bike, including the stock airbox and exhaust.
From the eBay listing:
PLEASE DO YOUR RESEARCH ON VALUE OF THIS BIKES!!

1987 GSXR 750 in very good original cosmetic and running condition, please see pictures for the condition of the bike. fairings have minor nicks and scratches from normal use, NO Clear Peeling just normal aging. ike is good running strong condition and looks very nice overall.

COMES WITH;
STOCK EXHAUST,
REAR GRAB BAR,
STOCK AIR BOX,
SUZUKI REAR STAND,
PARTS BIKE W/TITLE
AND SOME MISCELLANEOUS PARTS.

I've owned various GSXR's since 1987 so i'm very familiar with these bikes. I've had this bike since 2013; it's been a pleasure to have it as it gets a lot of attention due to it's condition as it's a pleasure to ride it. from what I was told I'm the 3rd owner and the bike sat in the 2nd owners libingroom for over 18 years, I have put less than 50 miles on it as I only turn it on periodically, it's stored covered in cool dry place.

Clean and clear California title. Please ask any and all questions before bidding!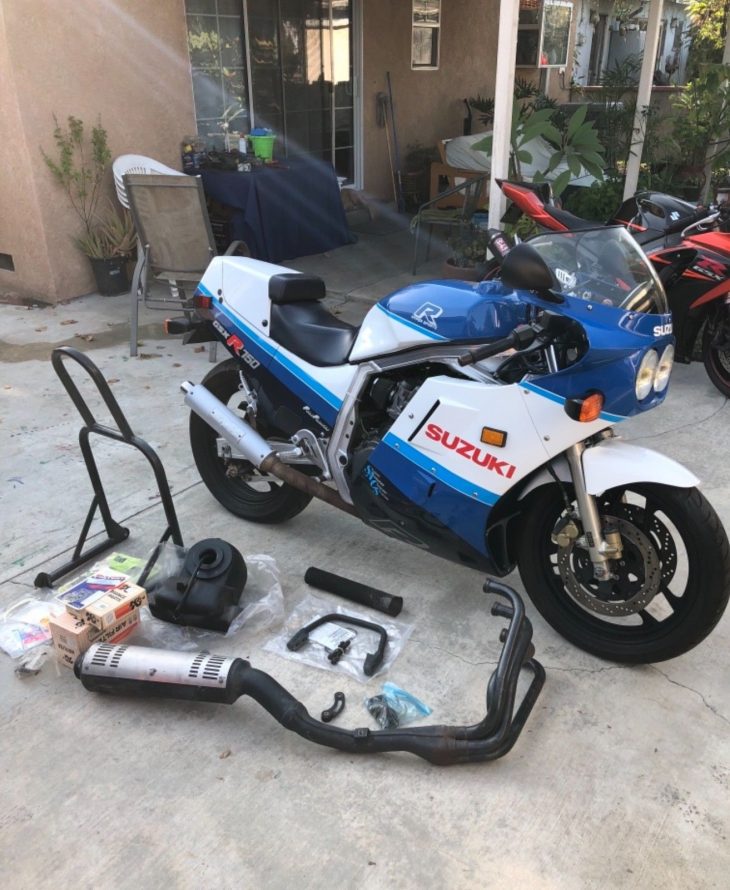 With almost a week to go, the bike has attracted little activity with a $6,500 opening bid. The opening bid is toward the high end of what we have seen other bikes like it sell for, but with values of the limited edition bikes more than doubling this ask, it's not totally unhinged.