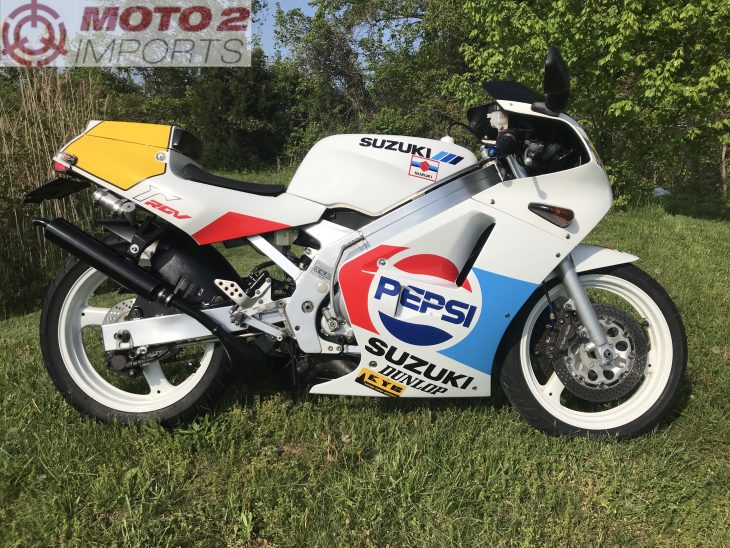 Here we go. RSBFS comfort food in its finest form and coming from one of our most trusted allies in Moto2 Imports. Like a big bowl of mom's mac and cheese, there is little that can sate us like a pristine 1989 Suzuki RGV250SP. If you have followed us for any length of time, you know the numbers on these babies chapter and verse, but a good chorus is always worth repeating.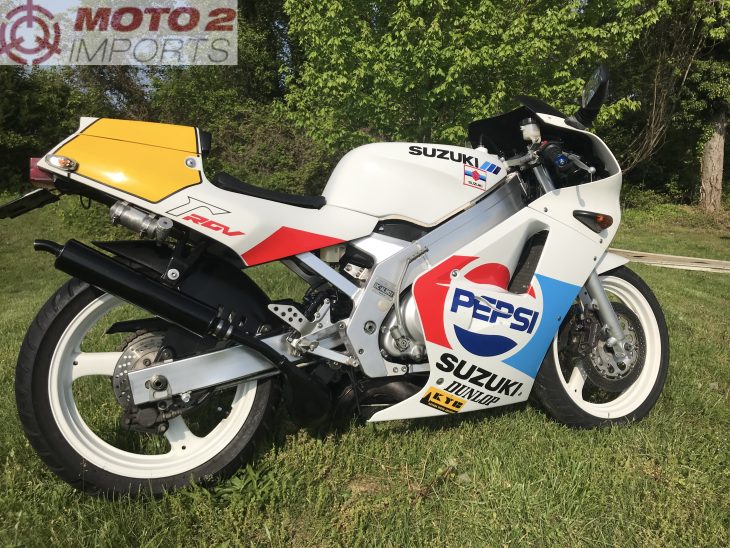 In '89, Suzuki's two-stroke v-twin GP replica spat out the best part of 60 horsepower from a deliciously peaky powerplant that was endowed with years of GP paddock trickery. The paintwork aped Kevin Schwantz's RG500 race livery, and outsized brakes and USD forks showed this thing intended no half-assery. It was also a damn sight cheaper than the legions of 1,000cc sportbikes prowling showrooms, and in the right hands could be made to keep up, at least when things got twisty.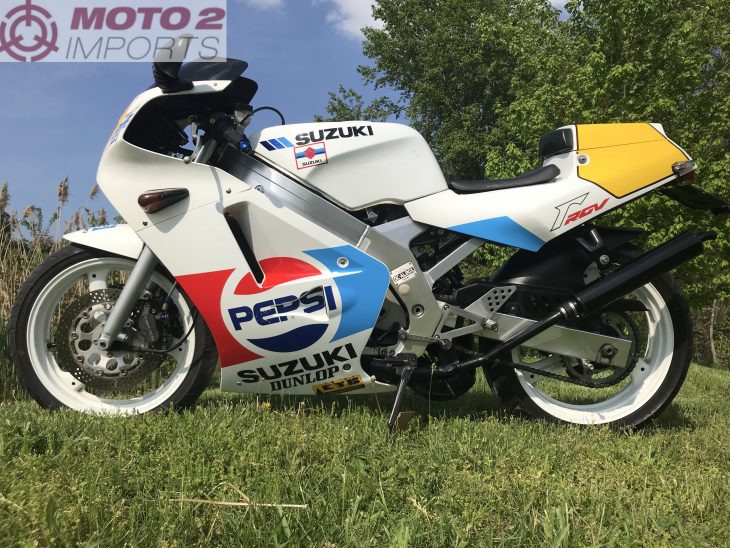 Because these things were never sold in the U.S., thanks mostly to the EPA, but in part because we don't have Europe's tiered licensing laws, young riders on these shores were left with a bunch of uninspiring sub-500cc machines, or a suite of not beginner-friendly 600s. Wannabe racers in this country never learned the true joy of a featherweight, unforgiving two-stroke ripper.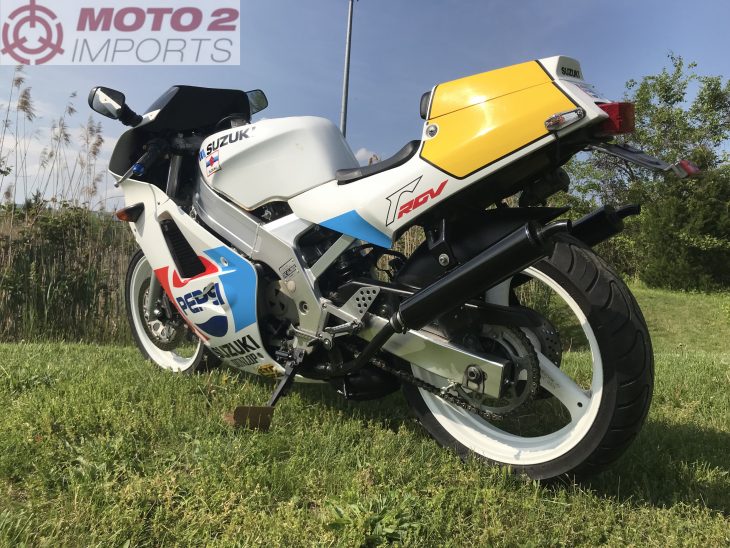 This 1989 Suzuki RGV250 SP is as nice as they come, and wears nicer suspension front and rear and a close-ratio gearbox to separate itself from the non-SP machines. Everything on the bike is original with the exception of a set of stainless steel front brake lines, and it will be supplied fully serviced. It has a clean US title, so registering it should not pose a problem.
From the seller:
1989 Suzuki RGV250 VJ21 SP in factory Pepsi color scheme. The bike has 5,755 miles (9,265km) and has been prepped by our partner Speedwerks. The fairings and tank are all OEM and in very good (~9/10) condition. Chassis is similarly nice. The SP model features close-ratio gearbox and upgraded front/rear suspension, however contrary to popular opinion, the VJ21 SP did not come with a dry-clutch. Bike is all original, minus braided front brake lines. Tank interior is clean. The bike has been serviced and is in excellent running condition. Bike will come with a US title. Price is $9,999 or best offer and buyers can contact us at info@moto2imports.com or (844) 44-MOTO2
Even today, there isn't much that weighs as little as this bike and packs a similar wallop, especially if you want blinkers and a license plate. If you really want to separate yourself from the ranks of FZ07s and Gixxers at your local cruise, look no further.