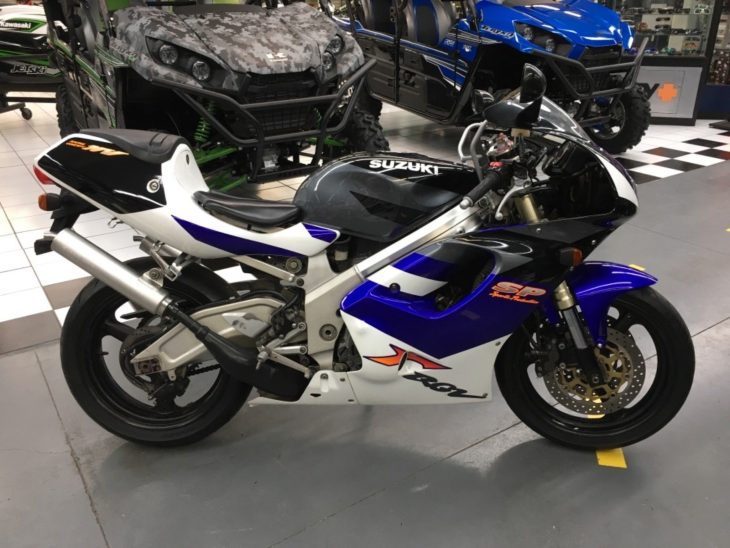 This 1996 Suzuki RGV250SP appears to be in the hands of our friend Gary in Utah, and like the lion's share of his bikes, it's nigh on perfect. The original fairings and tank show very few flaws, and from a glance the biggest blemish seems to be on the aluminum boot guard.
Based on frame number, this appears to be a T model VJ23A, which in stock form for the Japanese market was limited to just 40 horsepower. That should still be a laugh riot in a bike this small and light, but the 70-degree v-twin is well known for being capable of around 60 horses if you massage it right.
The VJ23s represent the latest and greatest in Japanese two-stroke technology. While they share v-twin architecture with the VJ21 and VJ22s machines that came before, the motor in the later machines shares almost nothing with its elders, from revised powervalves to a narrower vee angle.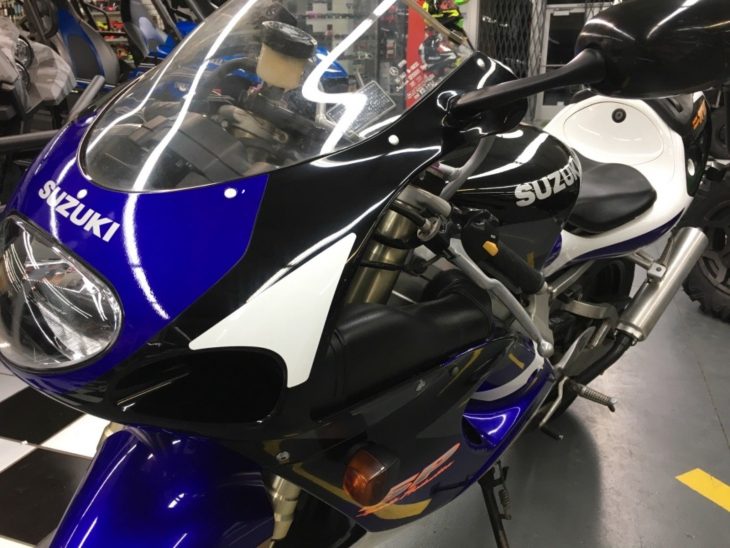 From the eBay listing:
Up for sale is a 1996 Suzuki RGV250SP VJ23A with only 32,741 kilometers (20,344 miles). Bike is in mint condition with only a few scratches on the left side upper, a few light handling marks and some rub marks on the heel guards. No dents in the tank, no cracks in the fairings, and has a very clear windscreen. Bike is completely stock and all fairings and components are 100% genuine Suzuki factory OEM. This bike is gorgeous! The previous owner took extremely good care of it. Lol, this bike was loved as a child. Comes with new battery, new fluids and new fork seals. Runs like the day it was new. This is a premium bike and very rare to find in this condition. Bike comes with a Utah state title and is titled as a streetbike for road use. Text 801-358-6537 for more pictures and questions. Auction could end anytime as bike is for sale locally. $200 deposit due immeadiatly after auctions end thru PayPal. Balance due within 5 business days by check, bank wire or cash in person.
The bike has certainly been ridden, which makes its condition that much more impressive, and it comes with a clean Utah street title, so it should be good for another few years of high-strung fun.