KTM made several updates to the RC8R for 2011, most focused on smoothing out the power and handling.  Today's KTM evidently agreed with some rider(s), to the tune of 31K miles !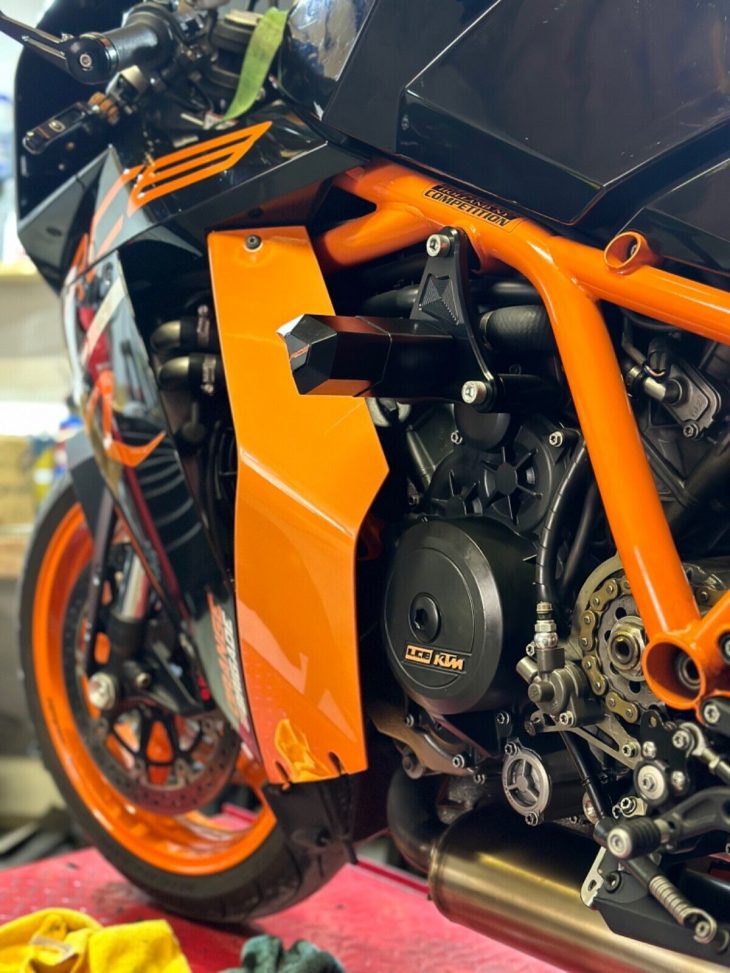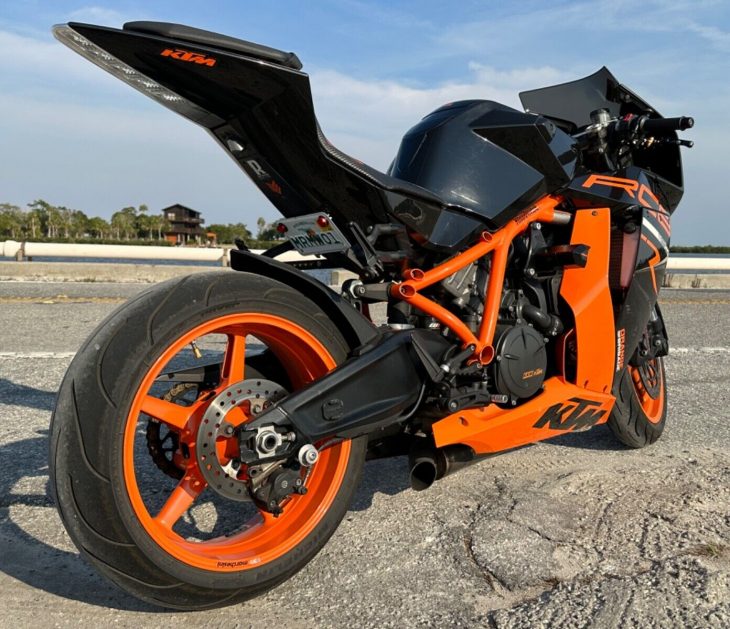 Along with a newly designed crankshaft to smooth out the powerband transitions, KTM re-thought the twin butterflies to make throttle response more predictable.  Engineers added twin spark plugs and found a passel more ponies, making 175 available.  Adjustments to swingarm linkage and seat subframe are added to the numerous foot and hand control variables.  WP forks and monoshock are also more adjustable than some, with separate adjustments for compression and rebound.  320mm Brembo brakes sound typical but reviewed as excellent, and a Buell-ish under-slung muffler peaks out beneath the right footpeg.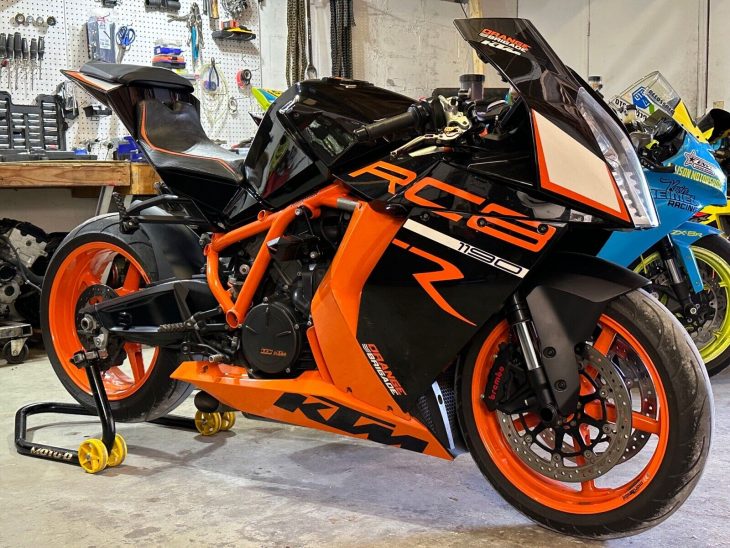 Presented by what looks to be a used motorbike parts eBay-er, this RC8R has a little patina just about everywhere, and a close brush with reality on the right side.  Even the minuscule stock rear mudguard had to go, with serious frame sliders added, and levers upgraded to the adjustable folding type.  Michelins look ready for another season, and considering how easy it probably is for an RC8R to find trouble, this one looks very good for the mileage.  Just a sentence and change from the eBay auction –
Original with OEM WP suspension, OEM Brembo brakes, and OEM Marchesini 5 spoke rims. The owner has had it for less than 1 year. The vehicle runs/shifts/rides great and is mainly used for weekend rides.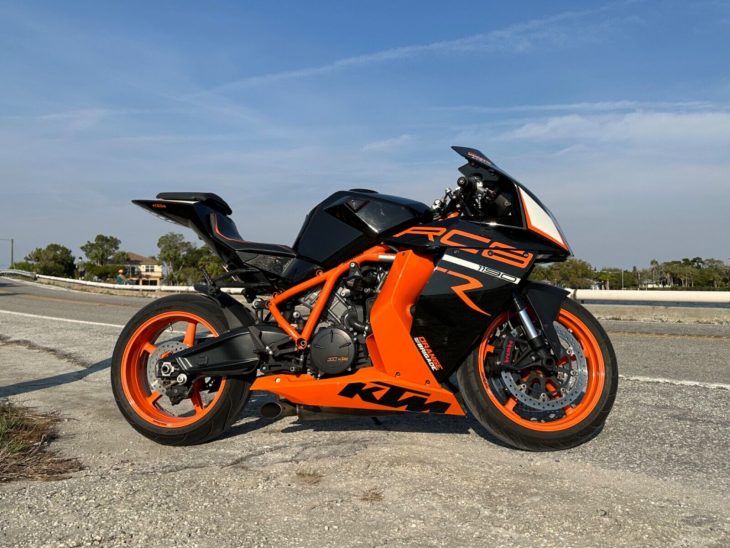 Electronic sensibilities were being introduced to the superbike segment when this RC8R was built, but KTM left it all to the rider's judgment.  KTM stopped building superbikes for the road in 2015, with the RC390 now their only road-going supersport.  This rider could be buffed up by the next owner, but is now one of those collectible machines that they aren't making any more of.
-donn