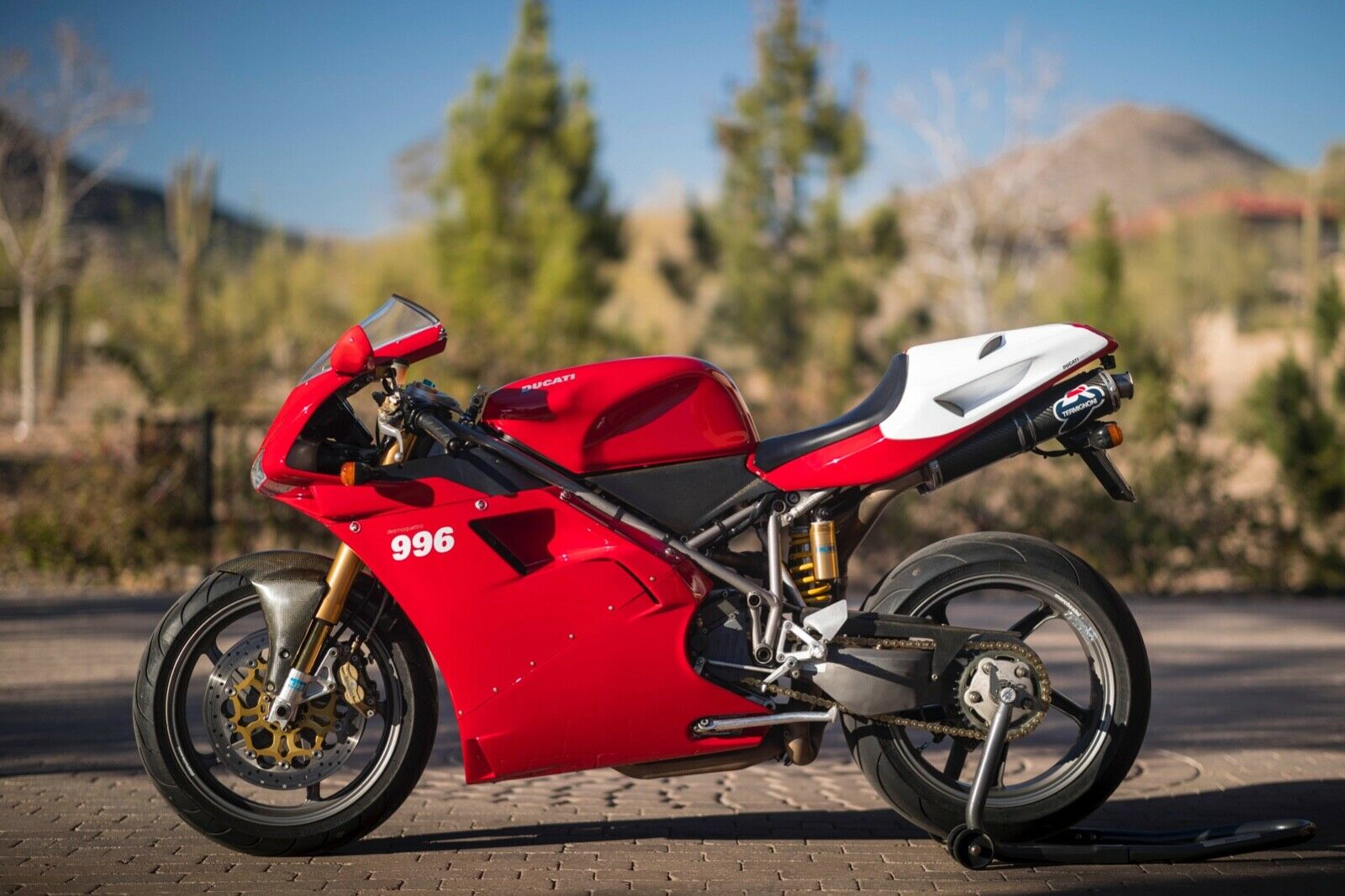 Ducati is well known to crank out "Limited Edition" bikes that consist of some graphics and a unique number plate to try to create a scarce supply / high demand situation. But alongside the marketing LEs, there are also some truly rare and special offerings that remind us what Ducati is capable of. The 996 SPS – the final edition of the 916-era design to wear the designation before it was replaced with the simple "R" logo – is one such motorcycle.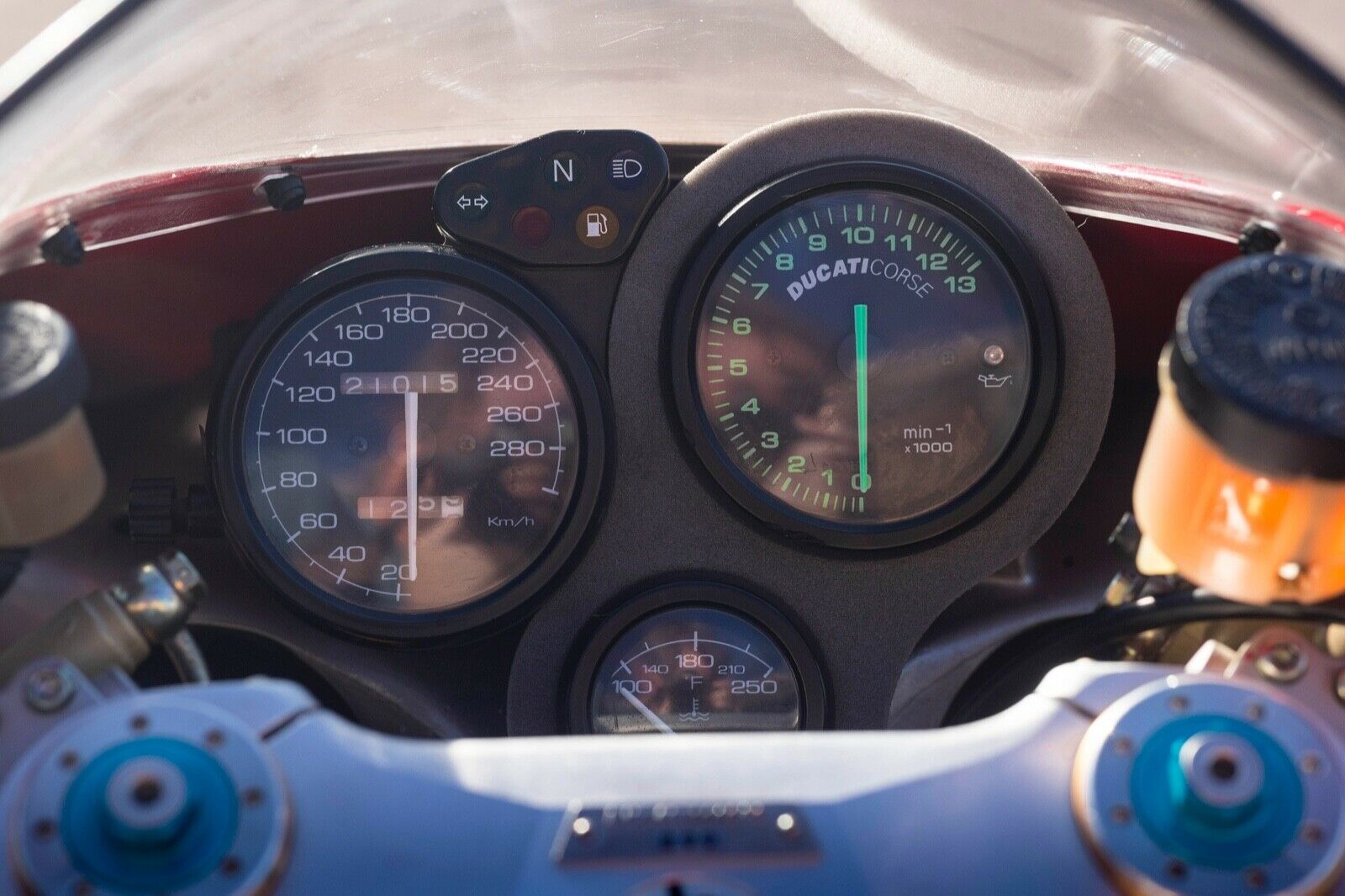 Rather than consider the SPS just a slightly higher spec 996 or 996S, consider the 996 SPS as a whole new motorcycle that looks like your average 996. There are some visual telltale cues, but there is also a whole lot of work that went on in the places you cannot see to make the SPS a reality. Intended to be a race bike from the onset, the 996 SPS has a different frame, a different engine with special internals, different suspension, special carbon fiber bits and a whole lot of weight loss when compared to other 996 models. The seller is obviously passionate about this particular Duc, and I will let him take it from here:
From the seller:
2001 Ducati 996 Sport Production Special SPS Rare Titled

Serial # 899
VIN – ZDM3H99S91B003813
Engine # ZDM996W4*010700*

21,015 km ( 13,058 miles)

A limited edition of one of the prettiest motorcycles ever made with a clear title. The Ducati 996SPS (Sport Production Special) was an upgraded version that featured a modified engine and chassis. Nearly all these bikes were produced for track use only. This rare motorcycle was titled for street use. The factory outfitted this bike with Ohlins rear shock and front forks, as it was designed to be the ultimate 916. The factory also worked the engine with titanium connecting rods, upgraded camshafts, a lightened flywheel, and Termignoni pipes (without catalytic converters). The engine produced 12 more horsepower over a standard 996 engine, with a stated 134HP on the MCO (manufacturer's certificate of origin). Sold to customers around the world as a "track-only" bike with a close-ratio transmission, this was unlike any other Ducati sold at the time.

Pros
Limited production run motorcycle
EU bike (headlights are switchable)
Very well documented maintenance and ownership history
Maintained with an open checkbook
99% OEM
Mechanically sound with no leaks/issues
Michelin Pilot Power 2CT tires date code (0618)

Bike has the following upgrades
Aluminum coolant reservoir
EVR 48t sintered clutch
525 ZVMX DID chain
EMS valve shims and kit
Rockers replated (@ 2,050 km)

Cons
Red mirrors (instead of matte black oem)
Few rock chips in headlights
Few scuffs on paint
Scratches on fuel tank from jacket zippers
Throttle plastic retainer chipped
More from the seller:
Items Included
749/999 rear stand with adapter shaft
Custom leather tool pouch
USB drive of digital files (photos, records, receipts, bill of sales)
Ducati Performance felt cover
C-tek charger MUS 4.3
Original SPS clutch and basket
EMS shim kit
New Ducati oil filter
New Ducati Tensioner bearings
New Champion QA55V spark plugs
Single Key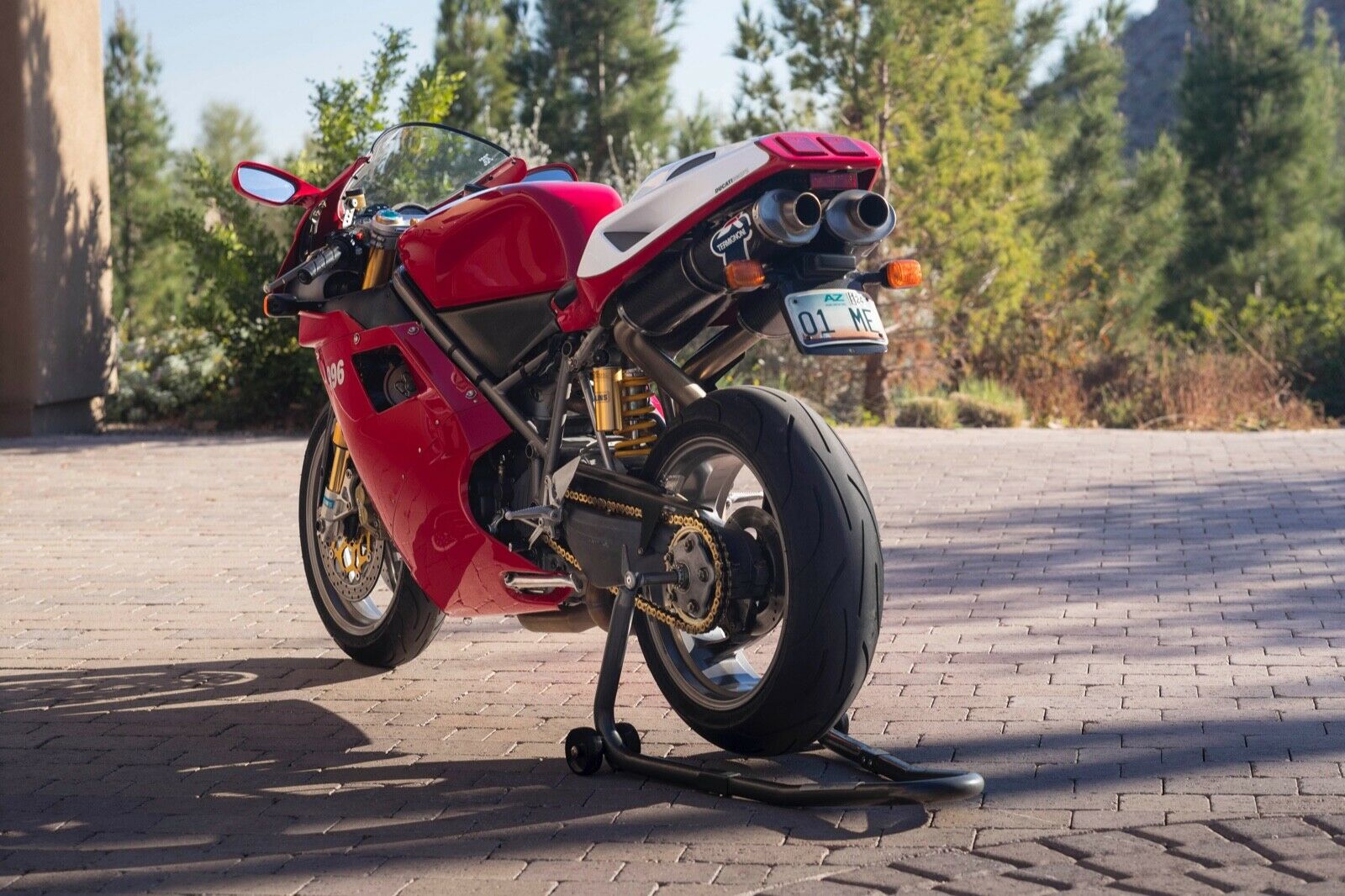 More from the seller:
Almost all of these bikes were sold for track use only. This motorcycle is one of the very rare that has a clear AZ title listed as 996S, which was the closest model the DMV would distinguish. It's for those enthusiasts who want something timeless and enjoy an era of man + machine with limited electronics. This 996 SPS is not like many out there as it was the last run of the SPS series, notably being titled as a 2001. It is a numbers matching motorcycle with chassis and engine/transmission, verified with Ducati.

The options on this motorcycle are also rare and sought after, with the full Ohlins suspension, the titanium connecting rods, camshafts, and Termignoni exhaust create a sensation of harmony and balance unique to the SPS branded motorcycles. You can see in the Maintenance History with all the records that the motorcycle had regular belt services with any wear parts addressed any time needed. The condition of the motorcycle both aesthetically and mechanically is outstanding. The motorcycles driven regularly have less problems with everything working as it should. This one was never abused and it shows all over….
The seller has more to say – much more – and I suggest you jump over to the auction to see it all. Notes include a very detailed maintenance history of the bike as well as a fully documented history of owners and mileage. There is a lot of interesting reading in the auction description, as would be warranted by such a special motorcycle. But I also want to call attention to the qualify of the photography. Unlike sellers who could not be bothered to push a bike out of the garage in order to take pics, this particular SPS seems to have enjoyed a private photography session that rivals prom night.
All of this exclusivity, documentation and presentation comes at a price: a Buy It Now tag of a lofty $21,000 USD. That is a pile of cash, but then again this is a very rare spec 996 and still within the very desirable era of the 916/996/998 models. That and the passage of time all help bolster the bottom line on these bikes. Check out all of the details and beautiful photography here, and then make the man an offer. A bike this rare and good looking deserves a great new home. Good Luck!!
MI