Warning!
This post is in our archives. Links in this post have been updated to point to similar bikes available to bid on eBay.
Every post will be sent right to your inbox every morning when new posts are made. We will never sell our list or spam you. Plus you can click links to bid or buy right from the email and skip the site entirely. Subscribe to Rare SportBikes For Sale today!
Not many photos accompany today's Ducati 916 SPS, although the few that are suggest the bike is in very good, lightly used condition. A classic homologation special, the bike was designed to move Ducati's production racers beyond the limits of the original 916 engine.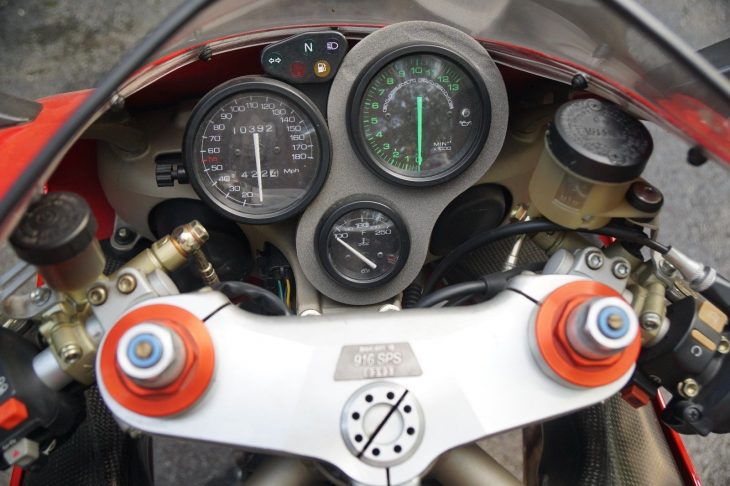 The 916 SPS was the first bike to use Ducati's new 996cc engine that was much more than a displacement bump: it included stronger cases to prevent cracking that occurred under racing conditions, new heads, barrels, pistons, crank, injectors, and was mated to a close-ratio gearbox shared with the 748. This 1998 example also featured lighter frame, titanium connecting rods, and a few other evolutionary tweaks.
1058 were built, making the 1998 model year bikes a bit more common than the earlier SPS and SP bikes, but that just makes it that much easier for ordinary collectors to get their hands on a bit of Ducati's racing mystique.
From the original eBay listing: 1998 Ducati 916 SPS for Sale
Number 396 [of 1098 produced], the SPS was the World Superbike homologation special with the 996 engine. A good description of features can be found at Odd Bike from Feb. 18, 2013. I purchased the bike from Touring Sport in 2004 and I am the second owner. It is titled and licensed for the street –  some are not. It has been maintained by Fast Frank Shockley and Barry Crowe.

It hasn't been down since I have owned it, but has light scratches on the lower right fairing from a fall off the stand [see picture].

It is original except: replacement gas tank [rust], clutch slave cylinder and the hand grips may not be original. The wheels are Marchesinis. The battery was converted to a light weight Earth X.

Inspections welcome at buyer's expense. Seller can be reached at 828.817.9135 to answer questions.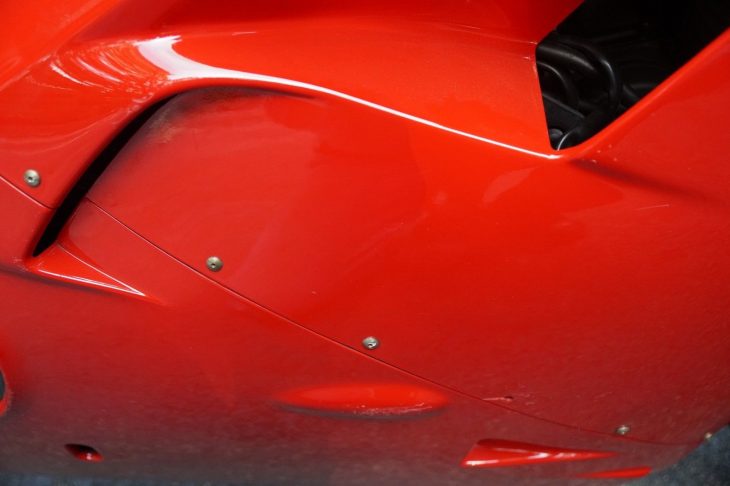 My understanding is that, due to noise requirements, these were never technically legal here in the US, although plenty have been road-registered here at this point: this particular bike is in North Carolina, and the 10,000 miles suggest it's seen a bit of use. Bidding is up over $8,600 with the Reserve Not Met, no surprise since the last couple we've featured have gone for $11,000-12,000.
-tad