We normally try to post unmolested, rare and exotic motorcycles here on RSBFS. Not customs or kit bikes, no matter how nice. But this little flyweight track-day terror based on a YZF450F seemed like a good excuse to break our own, self-imposed rules. Racing is an expensive hobby, even if you're doing everything you can to keep costs low: just tires, fuel, and wear items combine with the running costs of whatever you're using to haul yourself and your bike to the track to make this a serious time and money-suck. And that's before you start crashing, and before you decide you actually want to be competitive… Track-days are a great way to get casual speed-fix, but if you're using your streetbike, you'll always be worried about trashing your street ride while trying to find your limits. And honestly, most sportbikes have way more power than the average rider can really exploit on track anyway.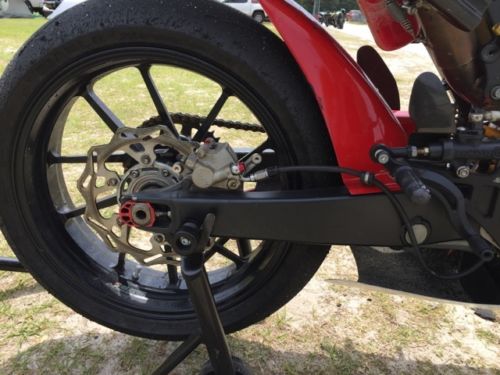 So what do you do when you want a lightweight, easy-to-maintain pure sporting machine that you can push to the limit on track? Small displacement two-strokes from Honda, Aprilia, Yamaha, and Suzuki are pretty rare to begin with and obtaining parts for the race-only models could prove difficult. There's a couple reasons that the GSX-R models are so popular at the track. Obviously, they're pretty great sports motorcycles, right out of the box. But another reason is that everyone has them. Lowside at the track? "Hey buddy, do you have a spare clutch lever, clip-on, and rearset I could borrow?" Bam, back out on track.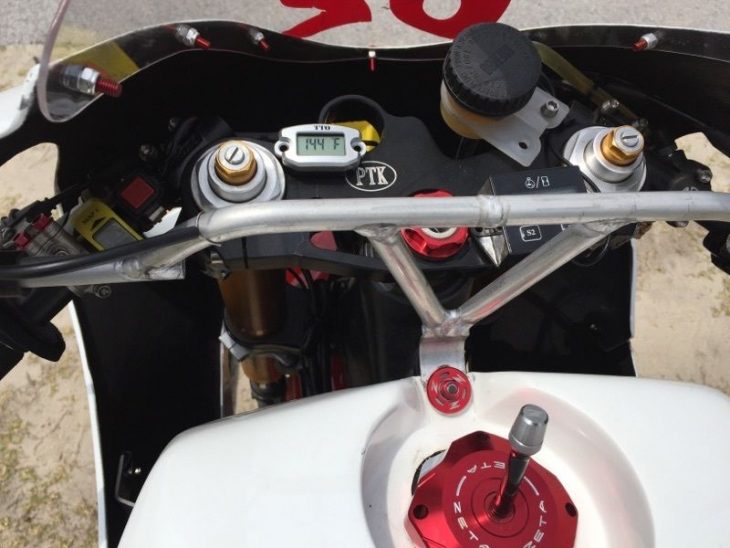 So the ideal budget racebike would have solid, useable power in a broad range, be cheap to buy or build, and have easy parts availability. Folks like Roland Sands and the guys at GP Tech who built this bike have been pushing the formula for a while, offering kits to update wheels, suspension geometry, and bodywork to stimulate interest in a low-buck, entry level race series based around offroad bike foundations. Have an old thumper lying around and wanna build something really cheap? You could spend as little as $5,000 plus some grease under your fingernails.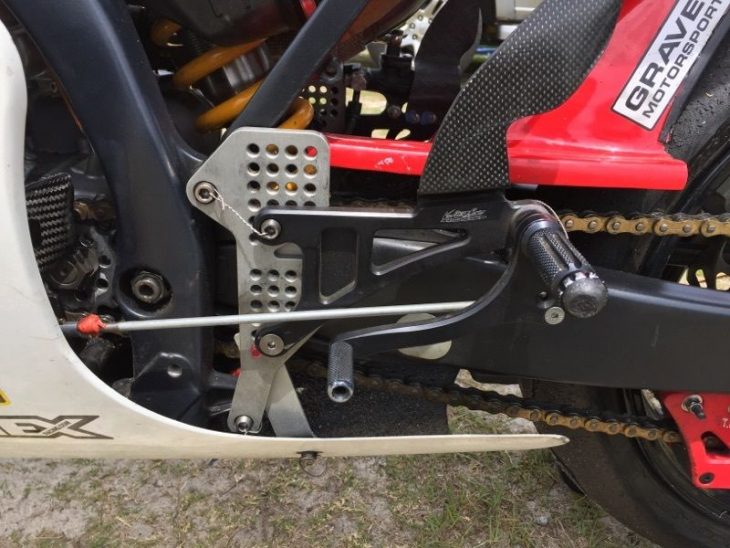 Or you could just buy this one. It's certainly a big higher-spec than you might build yourself on the cheap, and considering what the seller is asking it seems like a pretty enticing deal. The seller claims a wet-weight of just 235lbs and that big, tuned single should give plenty of torque to move you down the straights, even if you're not built like an anorexic jockey.
From the original eBay listing: Yamaha YZ450F Race Bike for Sale
Built in house by Geoff at GP Tech. Starting with new '08 Yamaha crate motor, '07 YZ450 frame, powercoated. R6 front end with Ohlins internals. Ohlins rear shock, Galespeed forged wheels (uses 120 front, 150 /160 rear). ValterMoto adjustable rear sets.

Well over $20k in receipts including a factory Yamaha GYTR race head installed at 20 hours ($2k!). Titanium M4 exhaust, all Graves stuff for the single (oil breather recycle etc). Many custom machined parts for retrofit. Modern TZ250 bodywork w/ airtech tank cover. Dual race radiators with silicon hoses.

ALL the fasteners are titanium (including shock and linkage, motor mounts, etc., etc.: roughly $2k).

Weighs in at 235lb wet, bike dynoed when adding 9 map programmable ignition with 2 map switch, Hinson slipper clutch, water temp gauge, now has 47 hours total (27 on head) valves just checked. Runs on pump gas but I use Sunoco 100.

Kick starter that works with the TZ250 bodywork! Starts easy hot or cold.

Never crashed or down, always senior adult ridden.

Some spares, sprockets, ignition, Spare bottom end for future rebuild, shim kit, front and rear stands, tire warmers, service manuals. It is always a conversion piece at the track.

Great clubman bike, D Superbike or fun trackday bike. Sprung for a 175lb rider.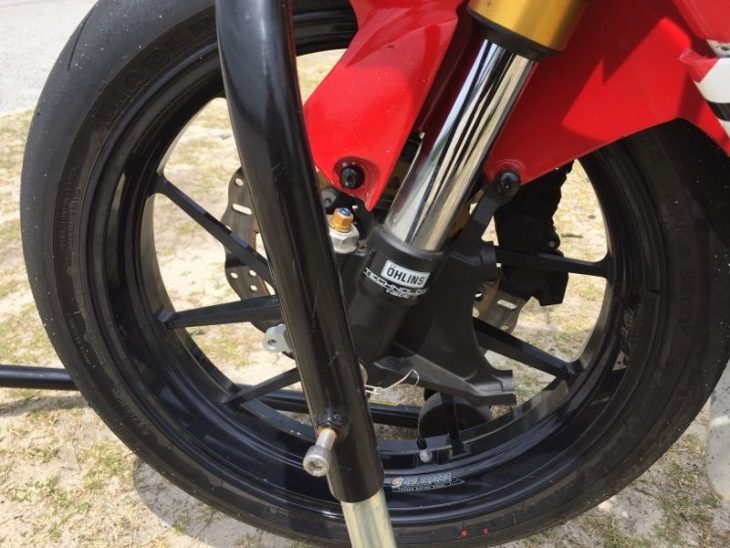 These are billed as "affordable race bikes" but, as you can see from the build, "affordable" is a relative term. And while it's great to put something to your exact specifications, it's generally way cheaper to buy a machine someone else has already sunk the blood, sweat, and tears into. With a starting bid of $5,000 and a Buy It Now price of $6,500 it's obvious that you'd be getting a good price, considering the components and effort that's gone into this little Yamaha. A lightweight race bike for the price of a nice used 600cc supersport? And TZ250 looks thrown in to the mix? Sign me up!
-tad