Warning!
This post is in our archives. Links in this post have been updated to point to similar bikes available to bid on eBay.
At a glance, you might be thinking, "Hey, when did I get redirected to ClassicSportbikesforSale?" But no, this isn't a vintage machine, it's a Honda GB500 TT that was built in 1989. Strangely, it was both ahead of its time and retro, something that was really only achieved by the GB500 and Moto Guzzi's 1000S. These days, classic is king, and many of the major manufacturers are cashing in on their heritage: Ducati, BMW, Triumph all have very successful lines of retro-styled bikes with modern performance. But in the late 1980s, the classic-style craze hadn't really caught on yet here in the US, and the GB500 has languished in obscurity for a long time, although used examples command decent prices and values are now on the rise.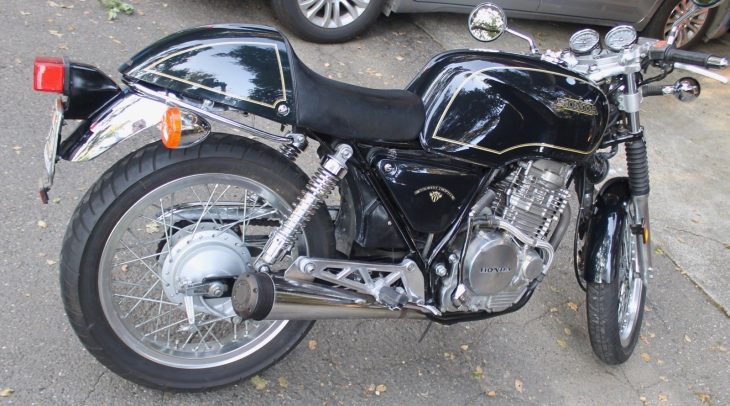 Styled to evoke British classics from the 50s and 60s like Norton's famous Manx racers, the GB500 is one of those "everything you need and nothing you don't" kind of machines, assuming you're not trying to cut some serious lap times at the track or stalk superbikes in the canyons. Powered by a sleeved-down version of Honda's XL600, it's simple, fun, and easy to maintain. The four-valve single gave 33hp at the rear wheel, enough to push the 390lb wet machine to a top speed north of The Ton: 108mph in period tests. It's not very fast in a straight line, but handling was very good and it's obviously a handsome machine: anyone who doesn't know what it is will probably assume it's much, much older than it is, and you'll get plenty of questions.
So with good looks, reliability, and usable performance, why didn't it sell very well? Well it actually did sell pretty well in its home market. But in the late 1980s, vintage nostalgia hadn't really taken off in the US, where the bike was sold for just two years: 1989 and 1990. Part of the problem might have been that you could still buy the real thing for reasonable prices, so the main reason to get one was that you wanted the style of a 50s or 60s British bike without the hassle. The price didn't help either: it was a well-built machine, but the $4200 Honda wanted was just $500 less than a Kawasaki ZX-7, so it's pretty obvious why the bike wasn't popular among "more is more" American motorcyclists.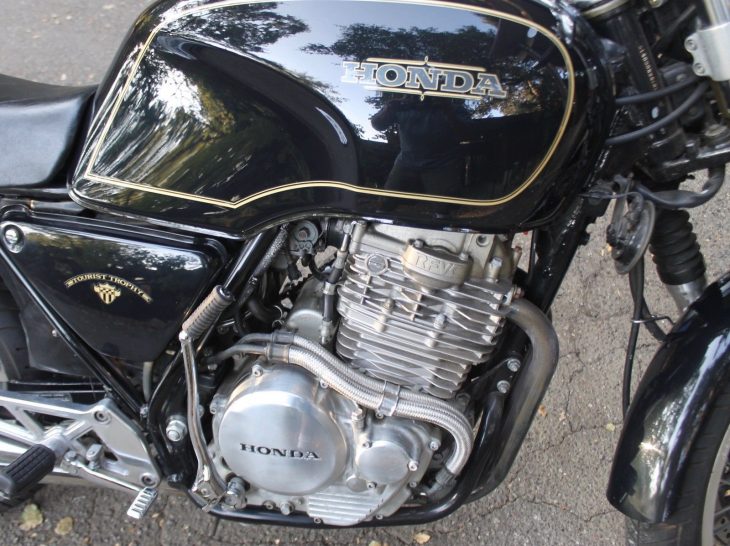 From the original eBay listing: 1989 Honda GB500 TT for Sale
The GB500 TT derives its name from "Great Britain, 500cc and from the Tourist Trophy" a classic 37-mile motorcycle circuit on the Isle of Man.
It was originally produced 1989-1990. It is a 498cc SOHC single cylinder with a 5 speed transmission at approx. 390 lb. It has both an electric push start and a kick start. Paint is a metallic black-green with gold pin-striping and lettering, as well as chrome wire wheels. Although the British inspired the style of the bike, Japan polished the details and improved on the engines' smoothness and durability.

My bike is the 1989 GB500.

I am the second owner and bought this bike form a collector on 08/1998. It had 1,853 mi on it at the time. I have kept it garaged and rode it for pleasure around town. The current mileage 5,226. It is in great condition. The bike is light, easy to handle and fun to ride. Its vintage British styling turns heads. It has Metzler tires. The bike has a couple of faint paint scratches on the tank. It runs great. It has a Supertrapp exhaust that reduces the overall weight and makes the bikes single cylinder thumper earn its name. The chrome on the Supertrap is slightly aged. I also have the original exhaust system that goes with the bike. I previously purchased a Corbin dual seat made specifically for this bike. This also goes with the bike.

This is a classic bike so serious buyers who are interested in this particular bike should respond. I am asking $ 6,500. If you want to have to look at the bike in person I will meet serious buyers only. If you want to take the bike for a ride you will need to bring the asking price in cash as collateral.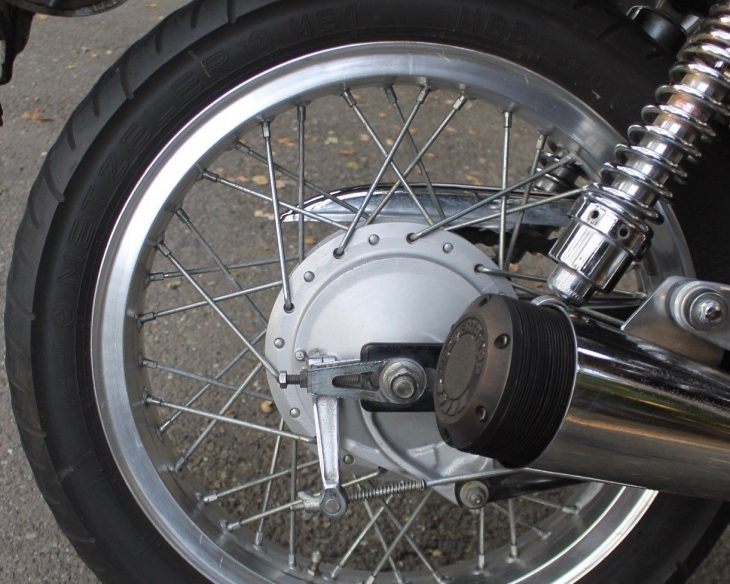 The $6,500 asking price is at the high end of the spectrum for a decent GB500, but this one looks especially nice, with extremely low miles. If you like the style of a classic Triumph or Norton, but want something you can ride every weekend without having to gap the plugs, replace the points, reattach wayward brackets, make sure all the lights work, and clean up puddles of oil, the GB500 is a surprisingly classy and faithful replica of the real thing, without all that famous British bike "character…"
-tad