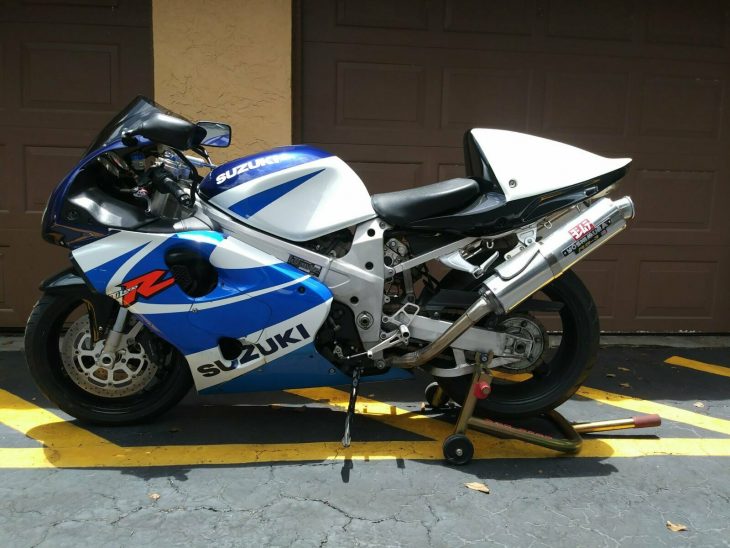 The Suzuki TL1000R was famously underwhelming when released. It was a bit too fat, didn't handle as brilliantly as the Italian competition, and while it looked appropriately Suzuki-ish, styling wasn't considered a high point. Sort of like the designers were watching a lot of platypus porn while they were styling the bike… In fact, all of the would-be Ducati challengers basically fizzled, but several, including the Honda RC51 and the TL1000R, have since managed to become cult-classics. It certainly helped that their used values cratered, with lower prices making their flaws much easier to forgive.
Aside from the TL-R's styling, which is always subjective, the biggest issue was handling. V-twins always present particular packaging challenges, particularly the transversely-mounted designs usually used in modern sportbikes. Obviously, a Harley-esque 45° angle between the cylinders is great for packaging in terms of length and width, if not height. But they vibrate like crazy at revs. Unless you want to add balance-shafts, a 90° twin is your best bet, but then the issue is the bike's wheelbase: use an "L-twin" like Ducati and long swingarm for maximum traction, and the machine ends up with an unfeasibly long wheelbase. Rotate the engine backwards in the chassis to keep it shorter front-to-back, and you limit room for a rear suspension.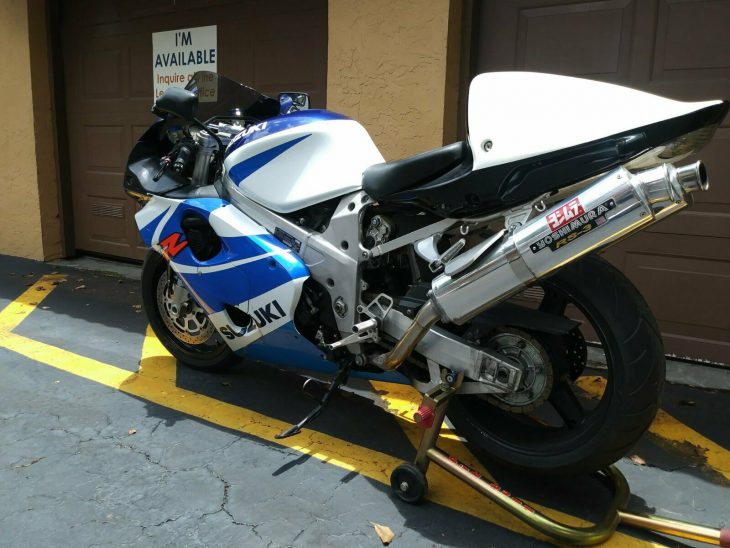 Suzuki went the second route, and got around space limitations by using an unusual rotary damper instead of a traditional linear unit. The concept is proven, but Suzuki's unit was too small for the application and overheated under hard use. Strangely, aftermarket linear units from Penske and others can be swapped in with adapter kits, and Bimota used Suzuki's v-twin in their SB8R, fitted alongside the heads and operated via a linkage, so the rotary damper was clearly a bit of a gimmick that backfired.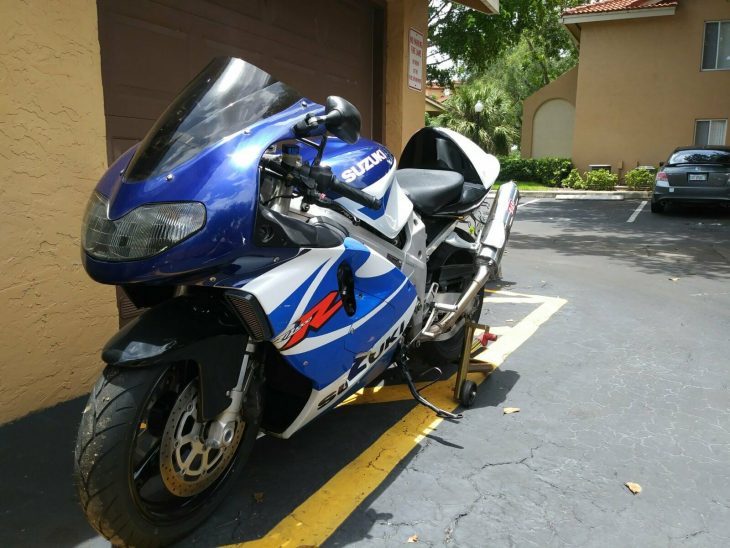 Handling issues aside, the TL-R was powered by a peach of an engine, a 996cc v-twin with liquid-cooling, four-valve heads, and 135hp. That engine, along with the six-speed box, could be found in a number of bikes from other manufacturers that lacked the resourced to develop their own. Away from the utterly ruthless nit-picking and hype surrounding them when new, odd-duck bikes like the TL1000R can now be appreciated on their own merits. All of the Suzuki's flaws can be mitigated, or you can just enjoy it for what it is: a booming, easy-to-own supberbike at a bargain price.
From the original eBay listing: 2000 Suzuki TL1000R for Sale
Selling my Suzuki TL1000R, needs nothing, I was going to use it for track but change of plans. Bike has 15k miles, new tires, new brakes, rebuilt front forks, new fluid, flush brake fluid, coolant, fresh oil and filter change, new engine air filter, new spark plugs, rebuild clutch slave master cylinder, dual Yoshimura slip-ons and power commander, bike needs nothing and is road ready. I have the title.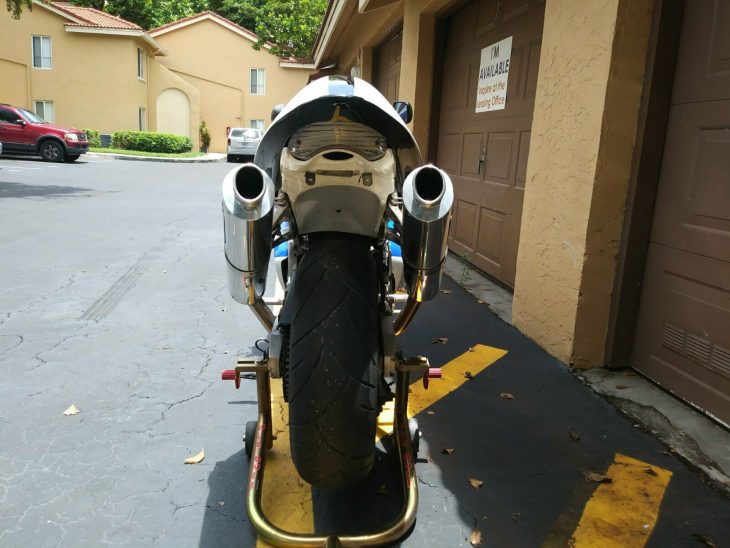 Nothing flashy here, just a decent, well-maintained and largely stock bike, although the seller doesn't mention whether the original tail section and passenger pegs are available. Miles are reasonable, and the upgraded Yoshi exhaust and PC setup is almost mandatory, since the Suzuki twin sounds great when allowed to breathe: deep and rumbly, without the additional layers of clutch and valvetrain noise of a Ducati. The $4,750 Buy It Now isn't the cheapest we've seen, and suggests values continue to creep up, but that still represents a great deal for a very capable v-twin superbike. Just save up for a conventional shock conversion and ride this till the wheels come off!
-tad