Racing Vee Four 400R Okay, that's not exactly correct, but some of it is. Can anyone tell me what the "R" in RVF stands for? The best info I can find on it is it was just a cool name the Honda endurance works teams used.
The little RVF has always been on my radar and this one looks to be in very nice condition. However, at a whopping $13,995.00 this one is out of reach for me now, tomorrow, next week and 5 years from now. Now, I am not saying it's over priced! I'm simply saying I'll need to get a little bump in pay from the RSBFS.com CEO before I can pull the trigger on a sweet JDM Grey Market machine. Please excuse me, I'm going to buzz Dan about that raise I need . . .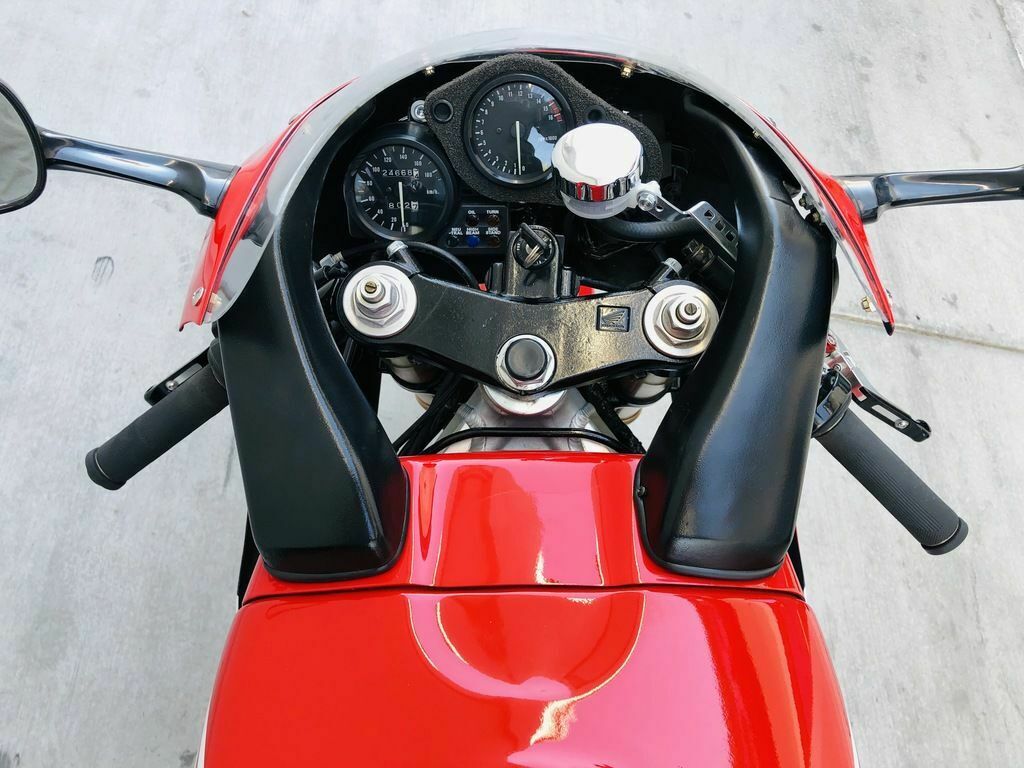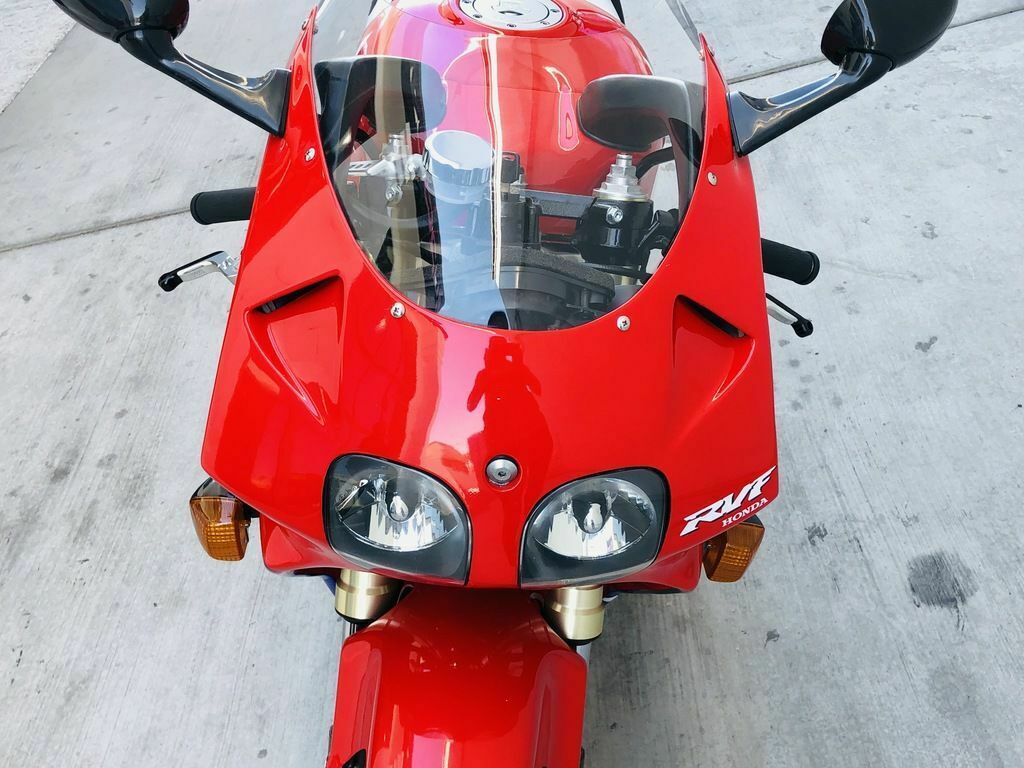 Well, my phone call didn't yield a raise so, I guess I'll get back to dreaming-
The RVF's are a well rounded version of the VFR400R, but with less horsepower. Yes, you read that correctly. Due to some mid 90's Japanese governmental overreach regulations, JDM 400cc machines were limited to 53hp. No worries though, because the RVF's had all the workings of a true race machine. Fully adjustable forks, 17″ wheels, single sided swing arm and a very racy looking ram air system. This one comes with a very tidy Tyga Exhaust that is said to increase power by 13.5% with proper jetting and only weighs half as much as the stock piece.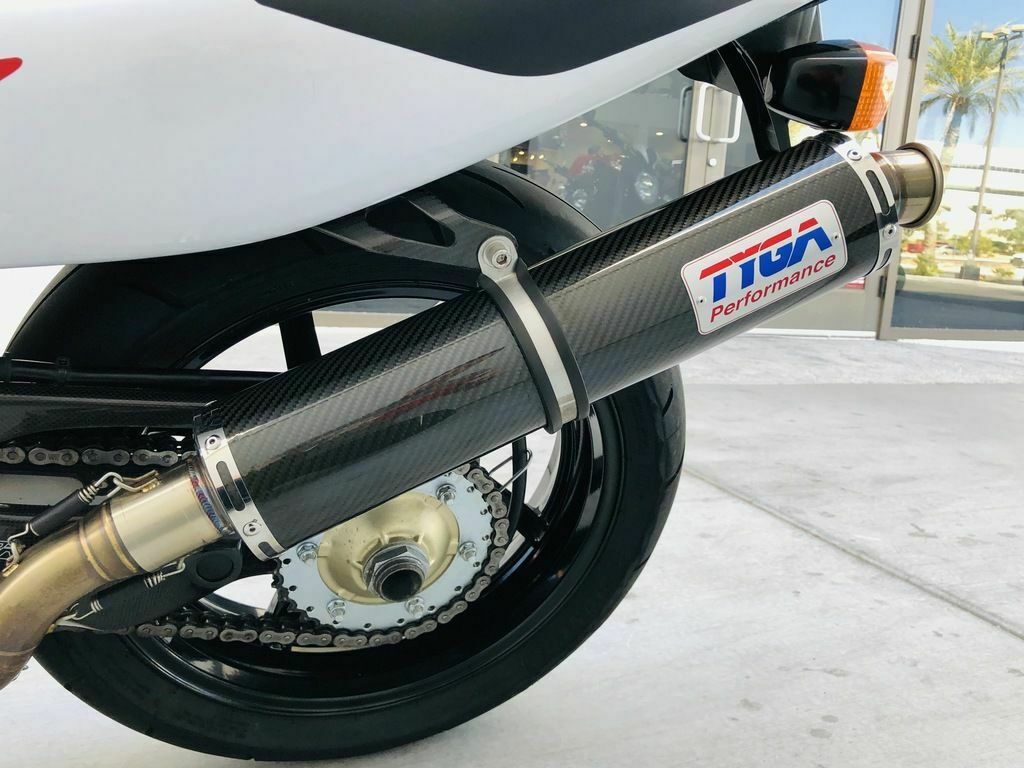 #Tasty
---
From the seller
ODOMETER SHOWS 24,668 KILOMETERS WHICH IS 15,328 MILES. RUNS PERFECT, NO MECHANICAL ISSUES. FUEL HAS BEEN DRAINED AND BATTERY DISCONNECTED FOR COLLECTOR STORAGE; SERIOUS COLLECTORS ONLY PLEASE.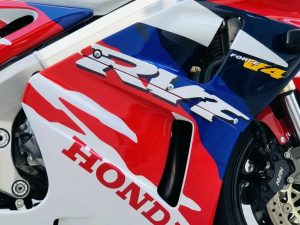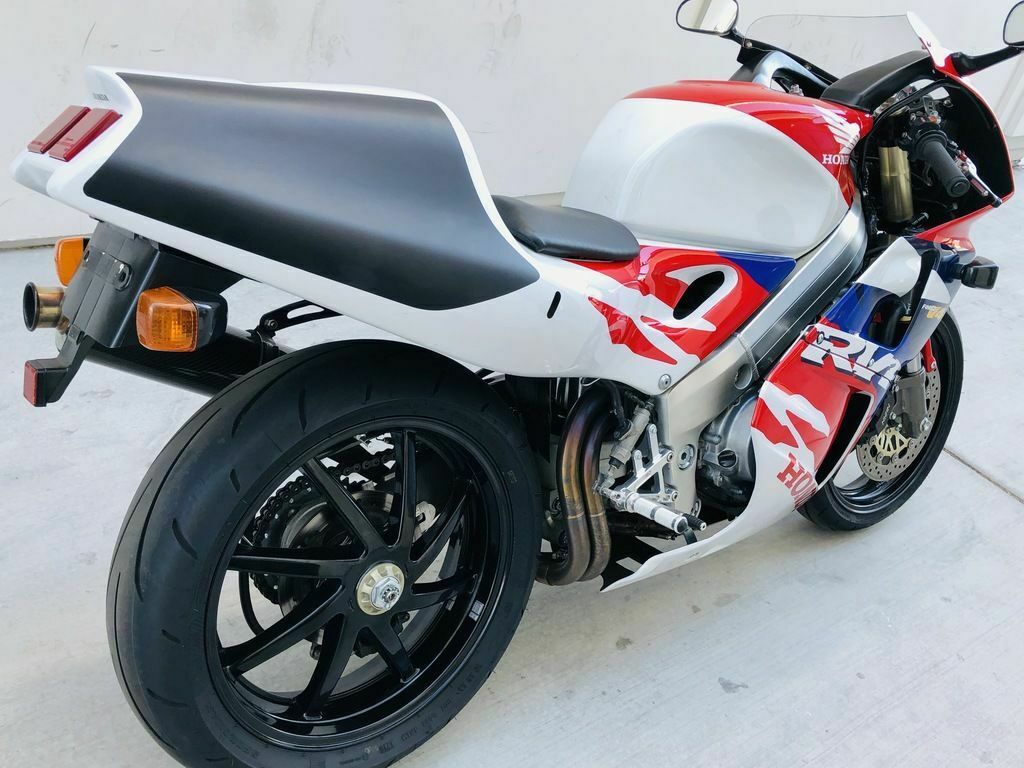 If you're a RVF fan boy like me, this one definitely stirs the emotions.
Cheers!
dd