Update 11.16.2020: Due to an email issue on my end, the seller tried to contact me back in September that this bike sold just a few days after we had listed it. My apologies for the confusion, and congratulations to the buyer and seller! -dc
We featured this grey-market Honda CBR250RR MC22 a while back. Here it is again over on Craigslist, with just a few more miles on the odometer to keep it in top running shape and some up-to-date images. If you're not familiar, the CBR250RR was produced between 1986 and 1996 and was intended primarily for the Japanese market, where sophisticated, small-displacement motorcycles made financial sense.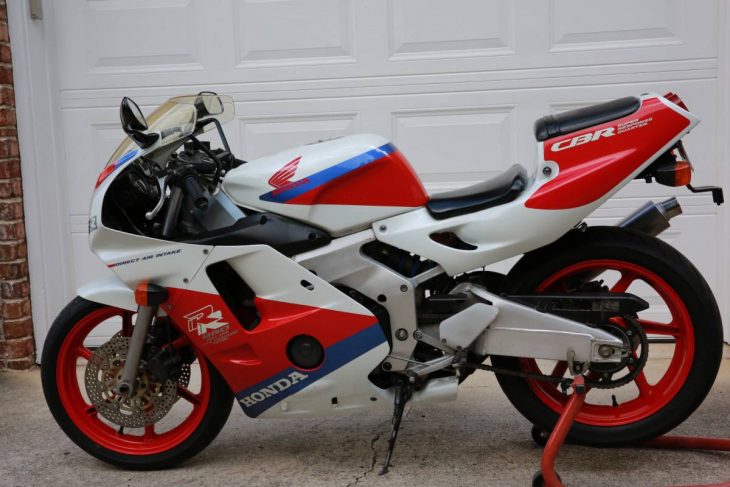 In North America, bikes like the CBR250RR make very little financial and marketing sense due licensing laws, taxes, emissions and production complexity driving up costs. This means that sophisticated and relatively expensive 250cc sportbikes don't make much marketing sense here. Not that there isn't a market for them, since the spec sheet reveals they're anything but entry-level, although the power they make can be categorized as modest, they still make around 200 horsepower per liter, right up there with the best sport bikes available today.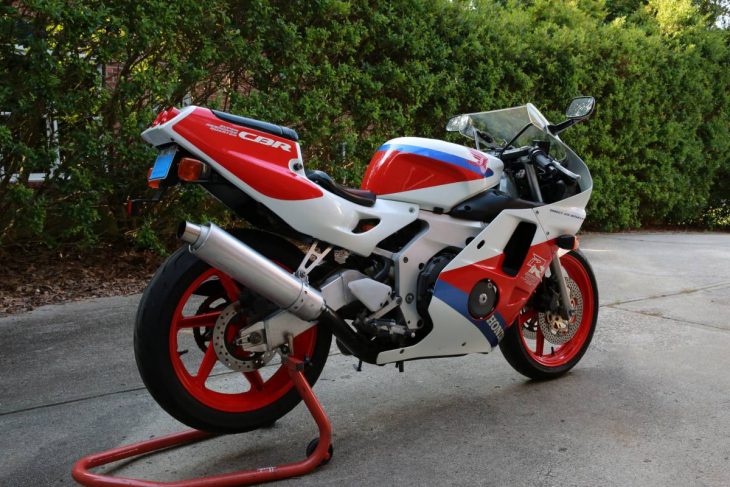 The aforementioned spec sheet suggests a serious sportbike: it may only displace 249cc, but it has four tiny pistons and sixteen valves operated by gear-driven cams, with a six-speed gearbox putting 40hp or so to the rear wheel. Triple disc brakes and an aluminum beam frame, combined with a 348lb wet weight mean the little RR can stop and turn with much bigger bikes as well. Best of all is the metallic shriek of the engine as it stretches towards a 19,000rpm redline, making you feel like a GP racer, as it rushes to it's 110mph plus top speed.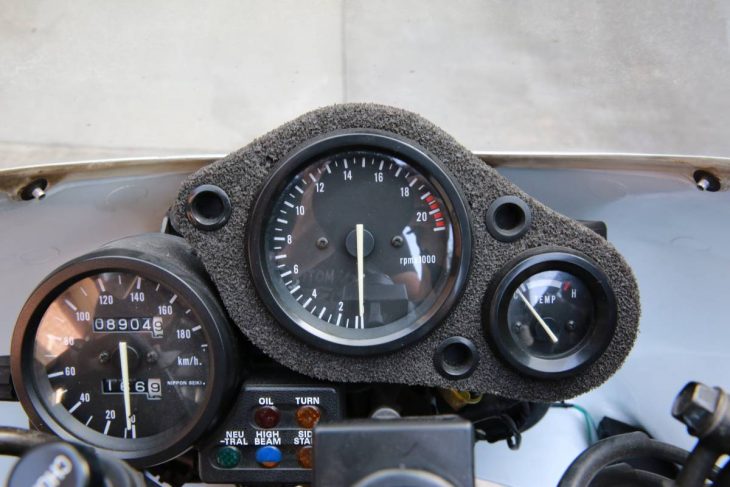 From the Seller: 1990 Honda CBR250RR MC22 for Sale
Japanese Domestic Market Honda CBR250RR or MC22 to use the proper Honda designation. The bike is a 1990 model which is the most desirable of the CBR250RR line. It has 8,904 kilometers (roughly 5,400 miles) on it which is remarkably low for a 30 year old bike. As you can see in the pictures it is still in bone stock original condition. It has lots of little scratches and small areas of surface rust on some of the brackets and nuts/bolts. It runs and drives perfectly. The only known issue with these are that they are hard to start if they have been sitting for a while. The idling screw hole and idling jets are really small on these and they do tend to get a bit clogged up but if you drive it often and use ethanol free gas you are in good shape. However there is a workaround for the starting issue which I will explain to the prospective buyer. It develops 48hp at 16k rpm and revs to 19k rippems. It has a clean North Carolina title in my name and is ready to go to a new home. No disappointments and if you want references to others whom I know and whom have ridden the bike or whom I ride with, I can get you connected with them.
The seller is asking $7,800 for this little ripper, and includes a video of the bike starting and running from cold. It's very complete and in good cosmetic condition, with some of the usual surface corrosion common to bikes that have spent time in salty sea air. More importantly, all of the bodywork is in good condition and the bike should be a great candidate for a rolling restoration if you want it to be absolutely showroom fresh. In the meantime, you can relish the screaming cam-gear whine as you wind it around to that 19,000rpm redline and beyond!
-tad