Update 3.30.2018: Sold to an RSBFS reader. Congratulations to buyer and seller! -dc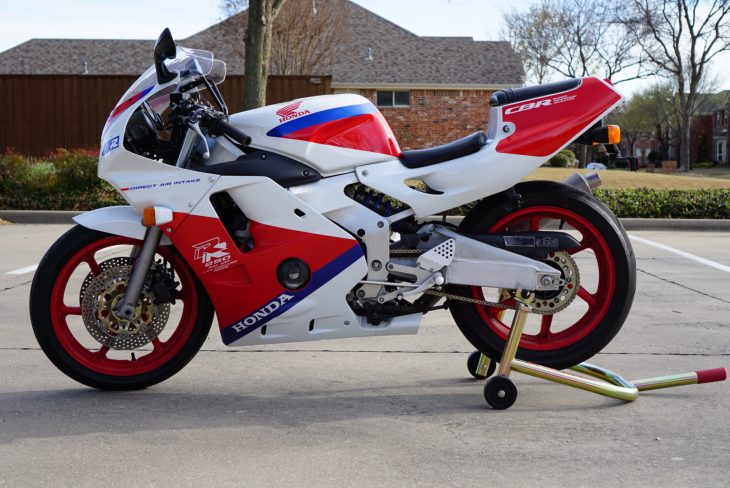 This little Texas Tornado (with a nod to Colin Edwards) embodies the spirit of what RSBFS is all about. A high-revving, razor-sharp handling, tasty morsel of forbidden exotica, this grey bike was successfully imported, plated and titled in the United States. At the highest level, this is a story with a happy ending. Because even now as the current owner places it for sale, it becomes available to all who ride – not just those with the means and skills to import. And this is one bike that you need to ride.
Featured Listing: 1990 Honda CBR 250RR MC22 for sale in Texas!
As we learned from the two stroke lessons through the 1980s, Japanese home market restrictions placed a huge amount of emphasis on smaller classes. Long derided as beginner bikes in the cubic-inch hungry US, the Japanese cultivated a rich and amazingly technical cadre of sub 500cc machinery. Far from a beginner bike, this 250cc example sports a liquid-cooled, inline four cylinder powerplant with four valves per cylinder and a redline that extended into the 20,000 RPM range. Sophisticated suspension bolted to a light-but-stiff aluminum frame gives this 45 HP / 300 LB racer a fighting chance when facing down much larger competition.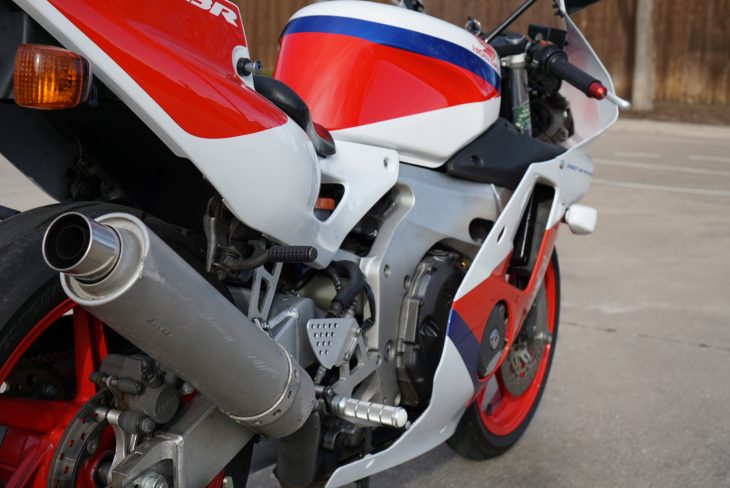 From the seller:
I have an immaculate 1990 Honda CBR 250RR MC22, It is fully legal and was imported in full compliance with US laws. It is registered in my name with all paper work done and inspection through February 2019. Texas blue title in hand.

For those of you who don't know, this bike was never sold in the US. It is a 250CC inline 4 cylinder 4 stroke motorcycle that revs up to ~20,000 RPM. It is a 1990 model so there was no limiter. Do a quick YouTube search on what the bike sounds like to give you an idea.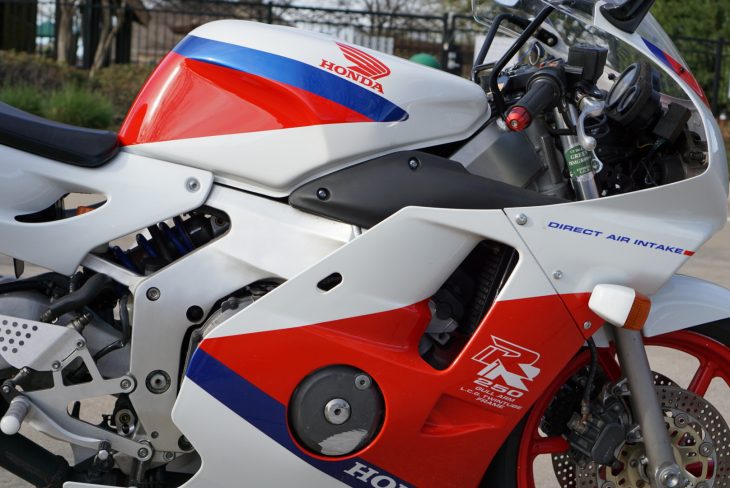 More from the seller:
This bike is practically flawless. Runs perfectly and strong and was imported via a popular JDM Motorcycle importer based in the east coast where the bike was inspected head-to-toe. Along with a cosmetic restoration, the bike went through a full mechanical inspection including the engine and carburetors, clutch and transmission, front and rear suspension, brakes and cables, all lights and electrics, and the fuel, oil, & coolant systems.
More from the seller:
There are new fairings on the bike in perfect condition with no scratches, dents or blemishes. I have owned the bike for about 2 months and have never dropped it, but there are scratches on the engine case and exhaust can as the PO in Japan had a spill at low speeds. This damage is pretty insignificant considering the age of the bike and I still deemed it worthy to import here to the States. There is one LED out in the tachometer cluster (around 10k RPM) but you can still see your RPMs even at night from the other LEDs. I believe in full transparency when selling my vehicles and I am a motorcycle enthusiast through and through. This is the only issue (if you would even call it that) with the bike. In the sale I will include 1 extra Honda Key, an OEM Honda Regulator and cable ($150 not including shipping from Australia), and an OEM Honda air filter.
More from the seller:
Last but not least this bike was meant to be ridden. It would be great fun in and around the city, and even more fun on the track. Easily the most fun bike I've ever ridden in my life. It is a rider's bike. I put a lot of money into getting this bike here and getting it fully legal. That being said since I've done all the leg work and the bike is now turn-key, I believe my price is pretty fair, but I have room for a little negotiation.

Price: $6,000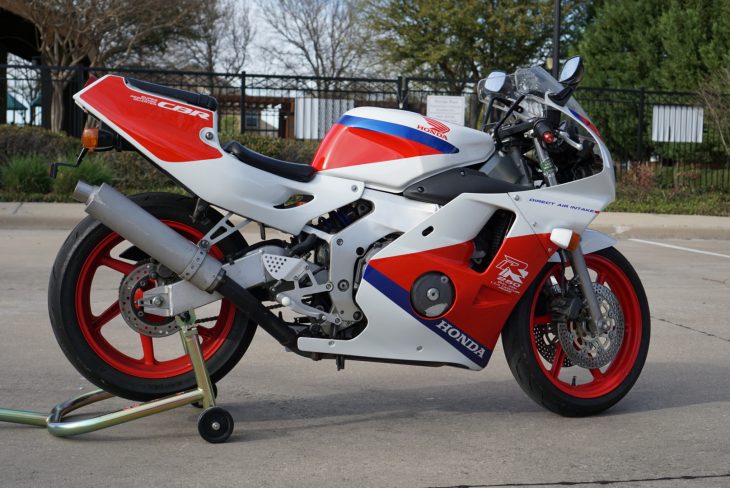 What you are looking at is a bone fide rare import that is also a rider. It has been legally and correctly brought into the US, and is looking for its next home. Bigger riders may find the cockpit a bit cozy, and forward motion will be affected by the additional gravity (physics, after all, does impose limitations), but few riders could step off of this bike without a gigantic grin. If you are a rider that aches for an apex, are up to the challenge of dealing with tens of thousands of revs, and want to distance yourself from the cookie-cutter crowd, your mad motor scooter has arrived. Serious shoppers should drop Kenny a line at ksl.hoang@gmail.com. Good Luck!!