Warning!
This post is in our archives. Links in this post have been updated to point to similar bikes available to bid on eBay.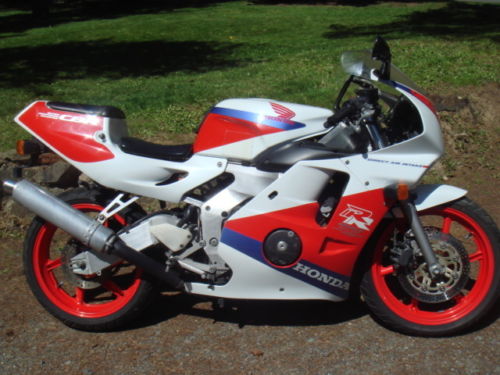 Grey Market Week continues with another weird and wonderful small-displacement sportbike from Honda, the CBR250RR. At a glance, it might be easy to dismiss this little 250 as a primitive commuter like the current CBR300, since these days, that's exactly what you'll get. The CBR, Ninja 300, R3 are all clearly built as budget-friendly options and even KTM's RC390 is a simple, economical thumper. But this 1989 CBR250RR features a gear-driven inline four with an absolutely shrieking 19,000rpm redline and a 115mph top speed.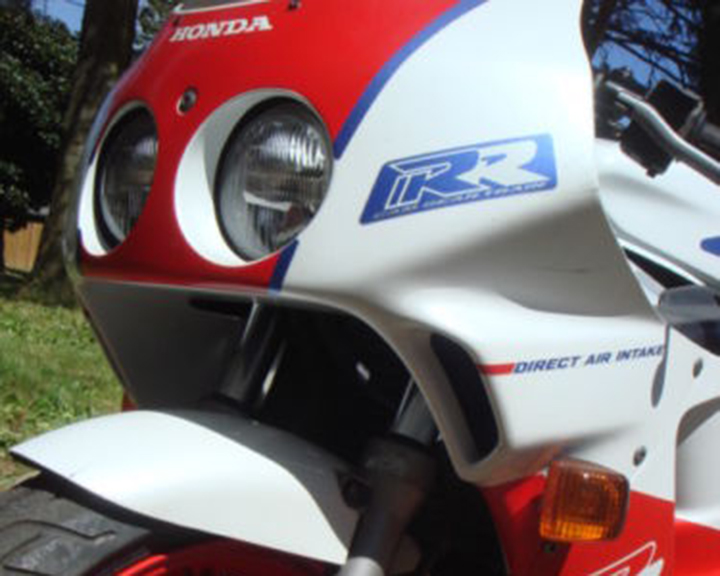 The non-adjustable front forks speak to the fact that the bike is intended more for learners than professional road-racers, but the triple disc brakes, six-speed gearbox, lightweight aluminum construction, and the aforementioned powerplant speak to a much more sophisticated package than entry-level machines generally offer. 40hp isn't going to set the world on fire compared to most modern machines but, when it's pushing just 350lbs wet, there's plenty of performance on tap to entertain.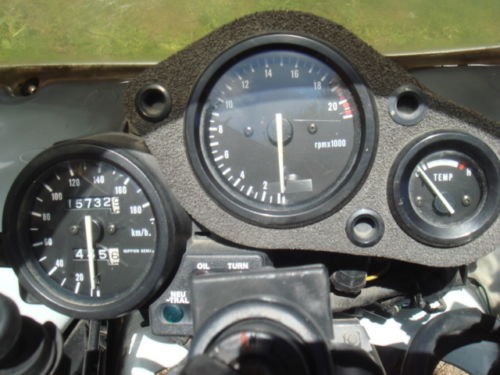 The CBR250 was produced between 1986 and 1996 primarily for the Japanese market and other countries that featured tiered licensing systems, where riders are often "stuck" riding smaller-engined machines until they reach a certain age or have had their motorcycle endorsement for a set period of time.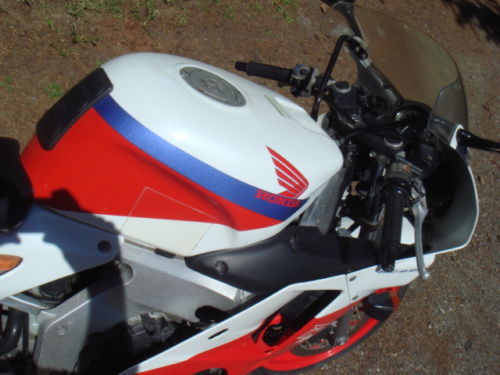 From the original eBay listing: 1989 Honda CBR250RR for Sale
Just imported through U.S. Customs this Spring, this 1989 CBR250RR comes with a title ready to be transferred into your name in your state.

Your new CBR250 is showing just 9,776 original miles (15,732 kilometers) on the odometer so it is a clean, lower mileage bike that runs well. The fairing bodywork is original with only a few cracks and I can't find any evidence of crash damage or tip-over damage anywhere except those cracks. The foot pegs and bar ends and lever ends and even the original Honda muffler are in good shape with no scuffs or road rash, the original seat is in good condition too and the mirror stems are vibration cracked but the mirror ends are scuff free so no accidents. Triple drilled discs and a dual seat option make for nice features on this bike, the tires have ok tread but they should be replaced next riding season. The cracks are pointed out here; 1 barely visible on the left side corner of the front fairing by the headlight and one on the rear taillight panel. The largest of the three cracks is on the left fairing under the seat. You can see it in the pics and the video before it was shipped to the United States. All in all a very clean used 250R.


I can get great shipping rates (anywhere in California for $300 as an example) so don't let the cost of shipping keep you from owning this collectible Japanese four-stroke streetbike. This motorcycle is already titled in the United States and ready to be transferred into your name just like any other vehicle purchase so the US Customs documents and EPA documents are not needed but I will include them in the sale of this bike so you have documentation your new CBR was legally imported.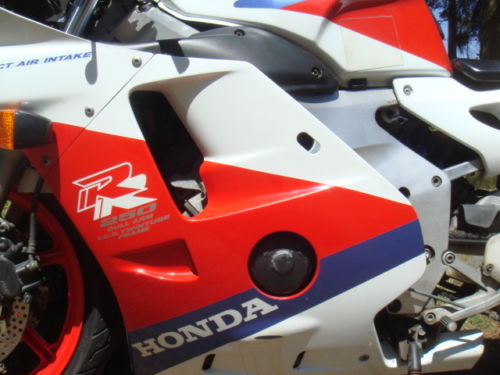 The seller also includes a clip of the bike running before it was loaded up for transport to the US. This bike clearly isn't pristine, with some discoloration on both plastic and metal surfaces, but with bidding is up to just $3,500 or thereabouts, this still looks like a pretty cool machine for the price. Bidding is very active on this one, with several days left on the auction, so apparently I'm not alone in feeling that way. Obviously, a CBR250RR is a bit more of a novelty than a serious sportbike here in the USA, but it's probably worth it just for the soundtrack and, unlike bigger 1000cc or even 600cc counterparts, you'll actually have to rev the nuts off it to actually make any progress on the road, meaning you can fully experience that tiny mechanical symphony!
-tad