Another bursting at the seams week at the mailbox for us! Thank you to all the sellers and submitters who emailed.
Have a good week,
dc
We'll start with this great spot from Garrett on Denver Craigslist for this 1986 Suzuki GSX-R Limited. 5200 miles and $8200.
Next Dan spotted this 08 Aprilia RSV 1000R Bol d'Or. While under the awesome war paint it's a regular RSV, there were supposedly just 200 of these produced world wide. Plus the 76th running of the Bol d'Or endurance race was this past weekend.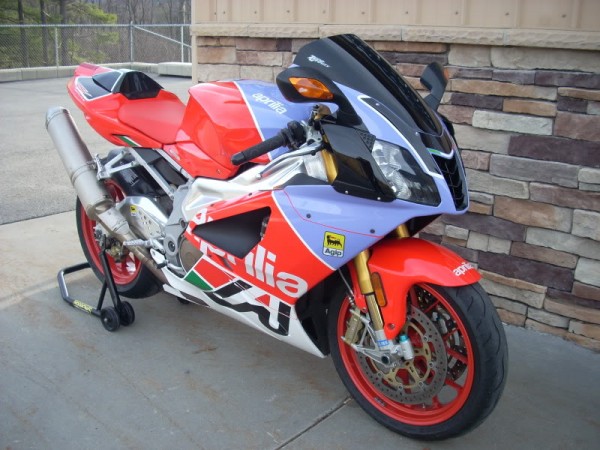 Patrick sent us this custom 1980 Honda CBX in Florida. A very trick ride to be certain!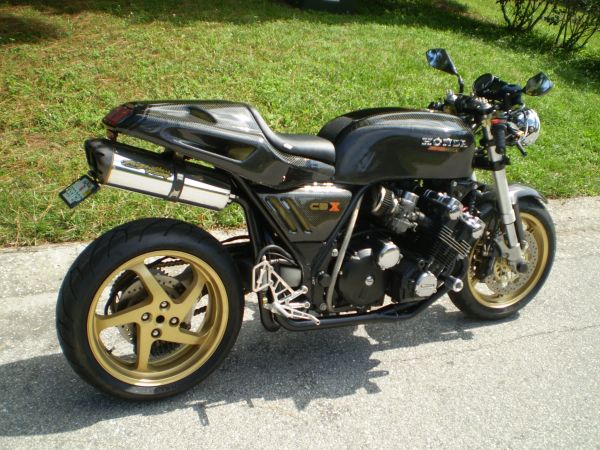 Jason emailed to alert us that his 1990 Honda MC22 CBR250RR is for sale in Ontario, Canada. Just 441km's and asking $8200 CAD. Good luck with the sale Jason!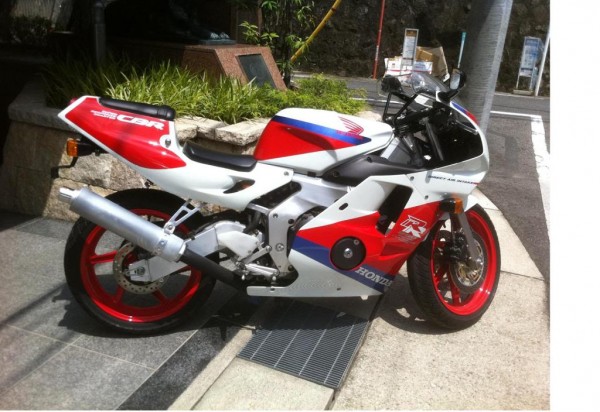 Scott spotted this 1987 Honda Hurricane 600 in Philadelphia. Picture isn't great but shows promise at just $2k.
Next up, Rob emailed us his 1994 Honda CR500 super moto. Normally I wouldn't post this kind of thing but I have to admit I'm quite intrigued as to what this 500c 2 stroke, street-legal, monster must be like to ride! Good luck with the sale Rob.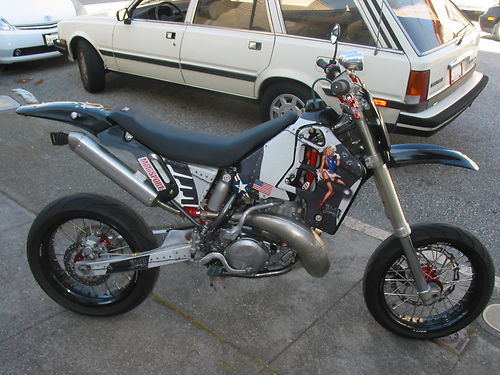 Dan email us his 1984 Kawasaki Ninja 900 in Tulsa, OK. Many extras and luggage include for $3500. Good luck with the sale!
Russel email us this 1989 Suzuki RGV250 VJ21 for sale in Florida for $5500. It's a project that is "99%" ready and needs the carbs installed. Looks good enough to find out more though.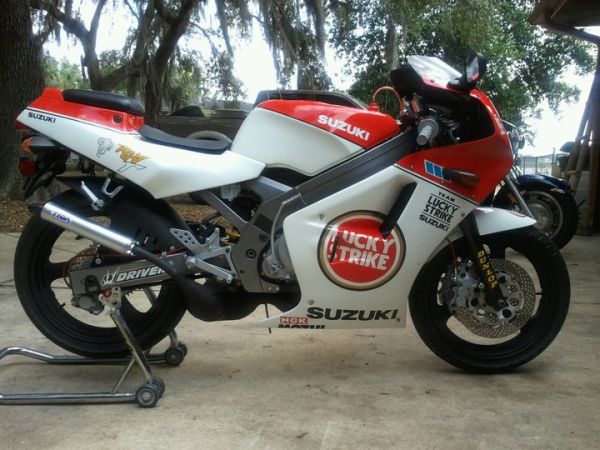 dc