Pictured in a lush garden, this barely used TZR250R-SP is actually old enough to import without EPA scrutiny.  Up for sale at the end of summer in Cape Town means a close-up inspection might be a project, but this example is at least a great what if ? – conversation starter.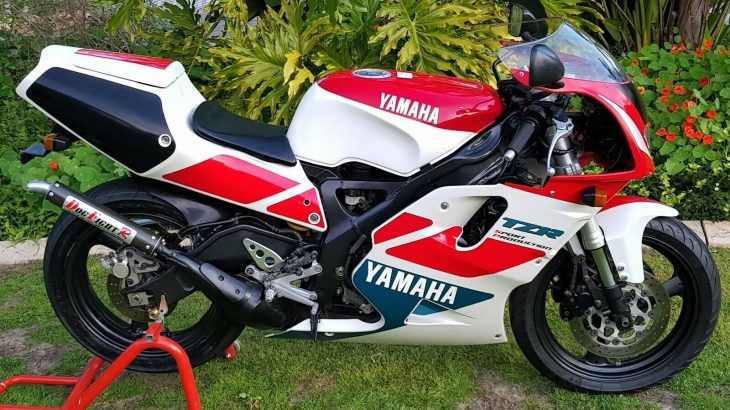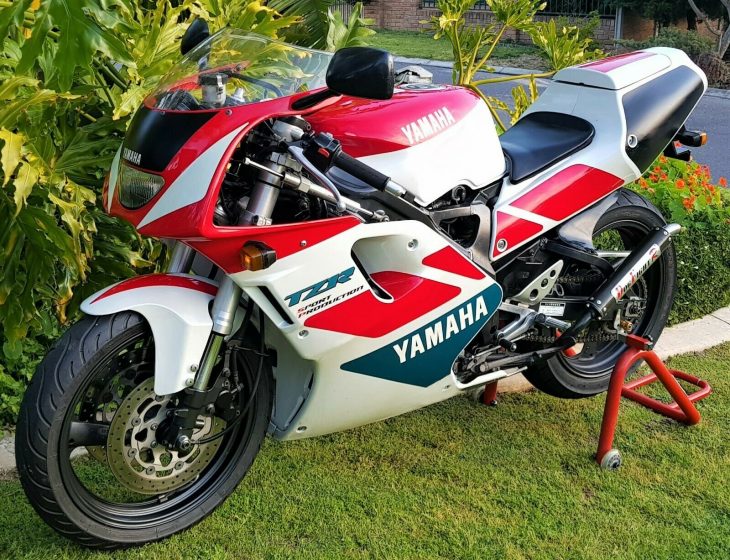 TZR250 production started in 1986 with a parallel twin engine, and was upgraded to a V-twin when the model was re-designed for 1991.  Some sources says the -SP used a larger carburetor, and all models used Yamaha's Power Valve System to stretch the torque band.  45 hp was mandated in Japan, but once released from its electronic bonds, the engine is capable of a reliable 60 hp.  It's got a small copy of the DeltaBox alloy chassis, and an early adoption of upside-down forks.  A few different swingarms were used, this one the asymmetrical, allowing the rear exhaust to pass under the bike.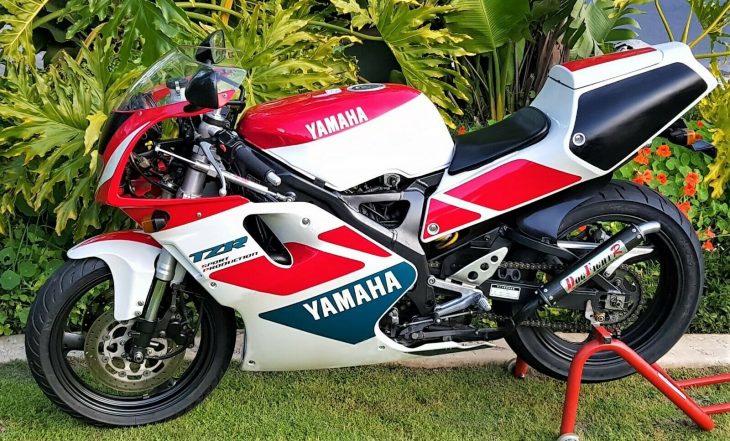 Good export histories from these years are hard to come by, but most TZR's were for the JDM, with occasional exports around the Pacific.  Sport Production seems to be limited to 500 units.  No word on the history of this particular machine, but the mileage is seriously low and condition appears excellent.  Aftermarket exhaust and budget shipping are noted in the eBay auction:
Rare superb condition 1992 TZR250R-SP  (3XV-5).

One of only 500 produced.

Original factory body panels and paint. 

Low mileage 2554Km (1576 miles).

The buyer has a choice between the original exhaust silencers or the aftermarket Dog Fight R silencers which are depicted in the photos.

 

Worldwide shipping is available!

Shipping cost to any port of entry in:

North America : $950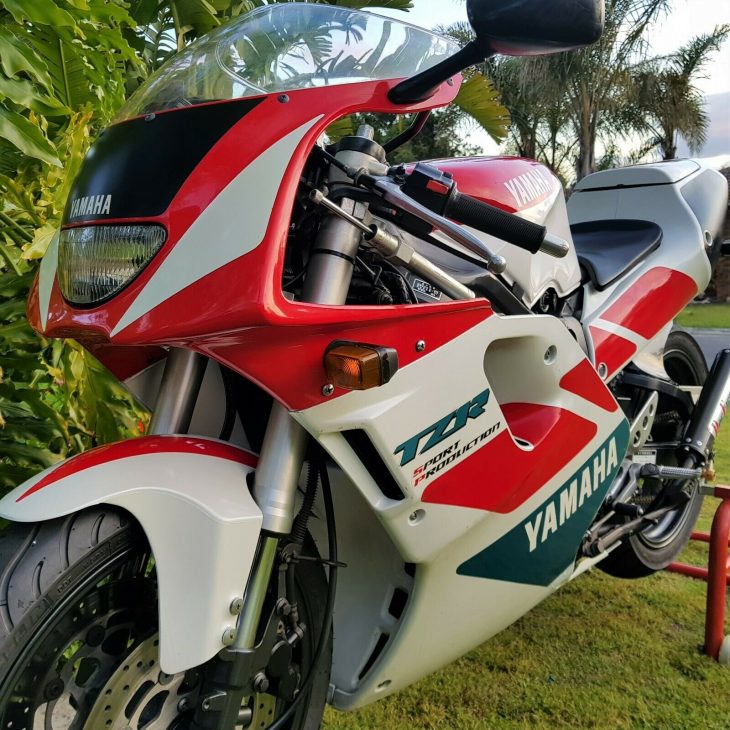 Yamaha's 1/4-liter machines are rarely seen, though the sunset of their emissions requirement has brought more recent imports of the later 3XV's.  Never cheap, their quality and tech gave Big Red a run for their money.  The buyer will have to determine whether this example has been de-restricted, and if there are any long past secrets.  If yes and then no, this TZR will still be expensive but might be worth it.
-donn