Almost never without a 250cc two-stroke, Honda kept updates coming at a good pace.  The MC18 was the 1988 revision ( after just one year of the MC16 ) and followed GP developments.  This South African example looks very good and shows just under 4,000 miles.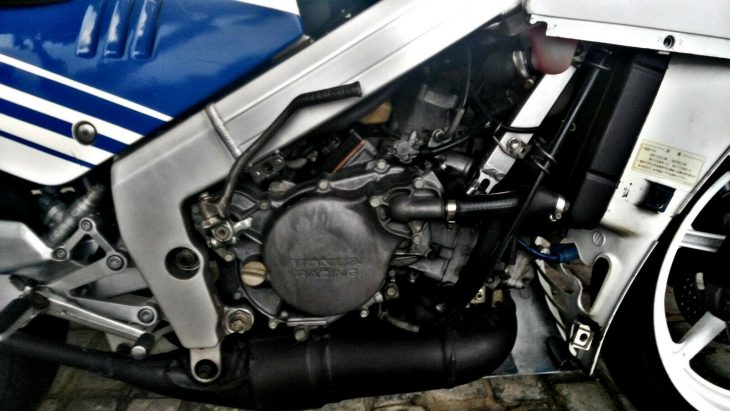 The MC18 brought the PGM II card-controlled 32mm carburetors and 45 hp, serious for 249 cc's.  The engine was mounted lower in the alloy twin spar chassis, with 41mm and revised swingarm.  Tires are a smidgen wider with six-spokes rims in 18″ rear and 17″ front stagger.  Not much external change, save the twin tail lights.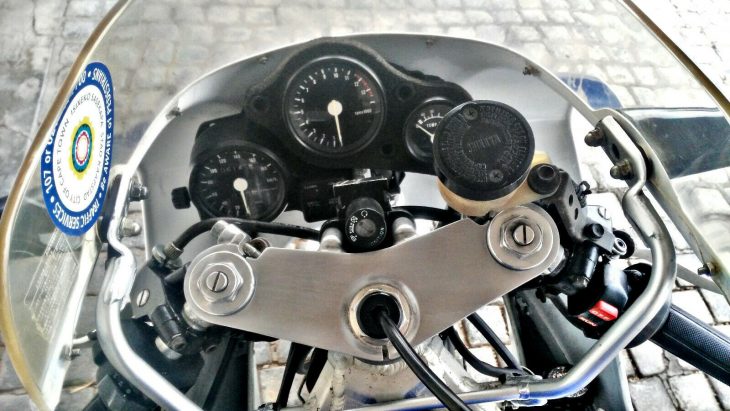 In the color saturated photos, this NSR looks very clean and complete, though not subject to a big restoration.  The owner has these comments in the eBay auction:
Partly restored
True 6,000km from new (4,000 miles)
All original including tool kit
Rides as well as it looks
Licensed and road tax up to date
Two-stroke heaven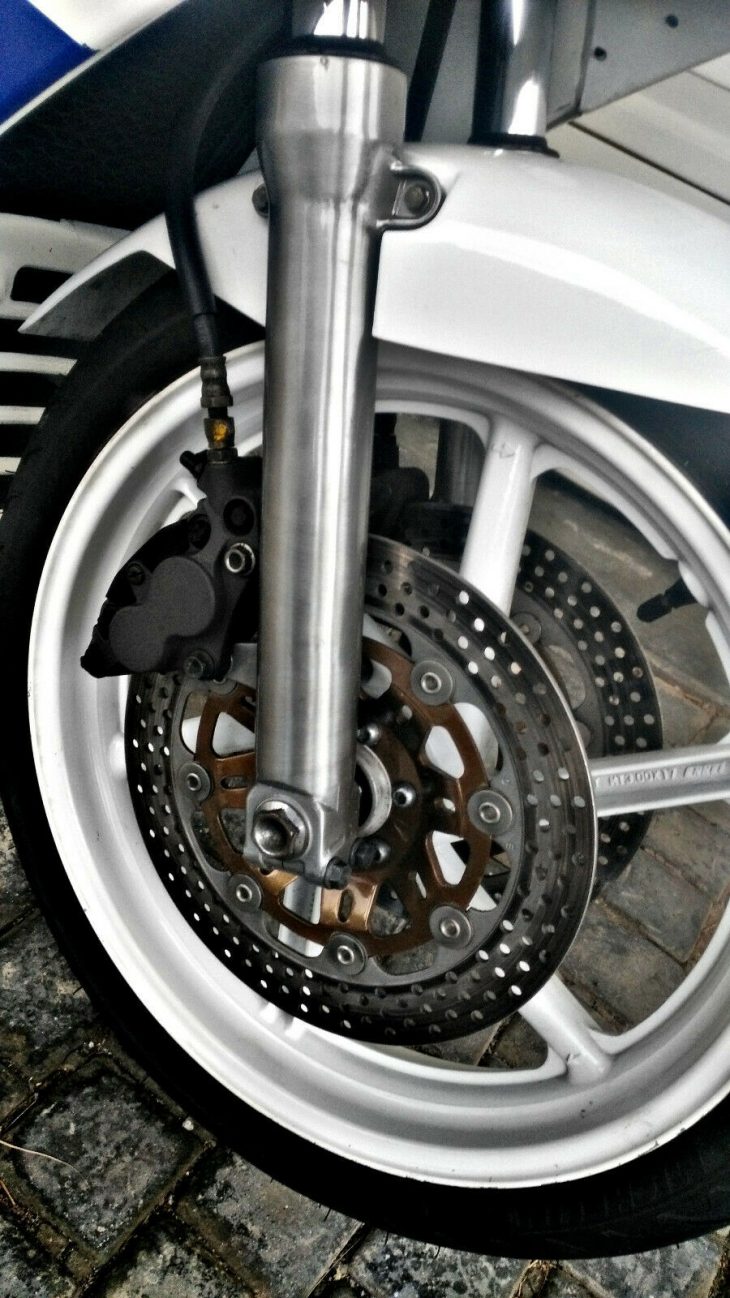 1988 saw Honda in seven of the top ten 250cc MotoGP teams, with Spaniard Sito Pons taking the crown.  The MC18 was superseded after just two years, but the model continued until 1996.  Depending on your location, this NSR might be worth the expense of shipping and nuisance of importation.  Rather than a museum piece, this NSR could be enjoyed indoors and out.
-donn