Sport riders tend to head toward the lighter side when working on their skills or the racetrack beckons.  Now closer to thirty years of age than twenty, the NC30 is a perfect choice for a workout partner.  This grey import is even more unusual in the black / red livery.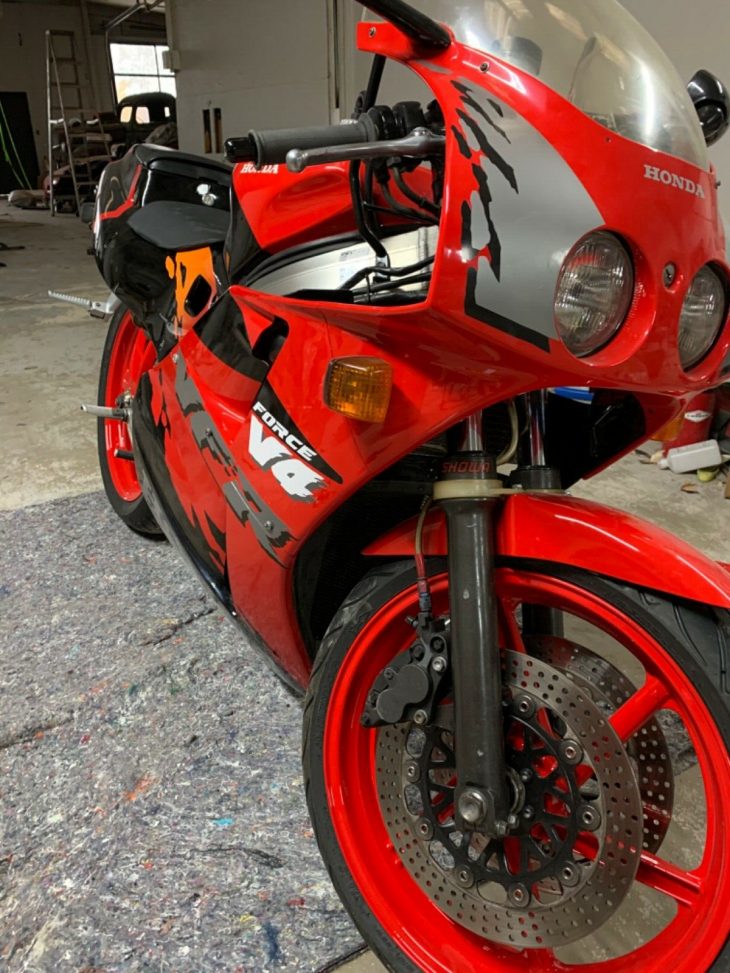 From across the four-lane it would be easy to confuse the NC30 with its 750cc sibling, but the general scale ( and 400R decals ) give it away.  The 59 hp are responsible for motivating only 364 lbs. dry, and it stays under 400 lbs. with full fuel.  Right wrist and gearbox will get exercise, since peak power is at just under 13,000 rpm.  Don't miss shoulder day too often, since the compact package and 16-front / 18-rear wheel stagger will keep weight on the bars.  The last-gen NC30 had the 360-degree "big bang" crank, shows off the rear wheel courtesy of the left-hand muffler, and sports a 14,500 rpm redline.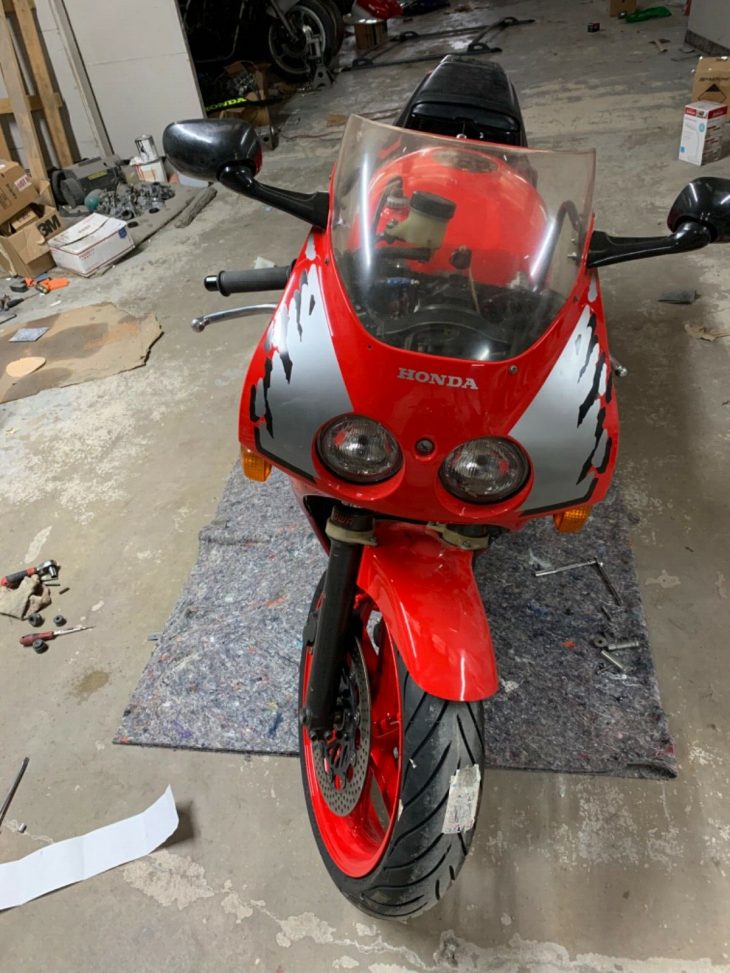 A little light on pictures and description, this example calls for more information.  In the meantime we can enjoy the striking livery, new Battlaxes , and carbon muffler, and no evident damage.  From the eBay auction:
I have for sale a very rare color combination 1992 Honda VFR400R NC30, new tires , brakes, forks rebuilt, bike is in a good condition , has aftermarket exhaust , 18,000 kilometers (11,300 miles).

Comes with Vermont registration in my name which can be registered in any state.
Won't need your headphones at this gym, just earplugs, as the gear driven cams will be music to your ears.  Reviewers advised that the NC30 had fallen off the sharp edge of the 399cc class, but the smooth power delivery, soft spring rates, and high build quality resulted in high overall ratings.  Even with its high ask, this one deserves further investigation.
-donn